Shower trailers are a new and cost-effective way to stay clean while traveling. Ice Fox Equipment in Ohio offers a variety of options to meet your needs, whether you require a one-person or multiple-person unit. In addition, all of our custom-built apartments for sale or lease are long-lasting and useful, with a clean, appealing interior. 
Ice Fox Equipment in Ohio provides excellent shower trailer choices for buy or lease to meet all of your shower trailer requirements. Instant hot water on demand can be installed outside or in a utility room. Our cars are equipped with full ventilation and optional fold-down seats. We may make changes to your portable shower trailer to ensure that you get the most out of it. 
Portable and Easy to Setup
Ice Fox Equipment mobile shower trailers in Ohio for sale or lease are a totally portable and lightweight solution for any occasion or scenario that necessitates the attendance of a large number of people. Natural catastrophes, tragedies, and even outdoor performances are all scenarios that might occur. They can accommodate a large number of people at once and can be set up in less than a half hour, depending on the model.
Wide Range of Uses
Conferences, festivals, celebrations, site construction, and emergencies all benefit from mobile shower trailers. Ice Fox Equipment in Ohio offers a wide range of toilet trailers for sale or lease to assist meet the demand for dependable, high-performance hygiene facilities in these areas. 
One of the primary benefits of hiring or leasing Ice Fox Equipment shower trailers in Ohio is that they come with their own water tanks. The size of the tank is determined by the number of showers taken, regardless of whether there is clean running water nearby.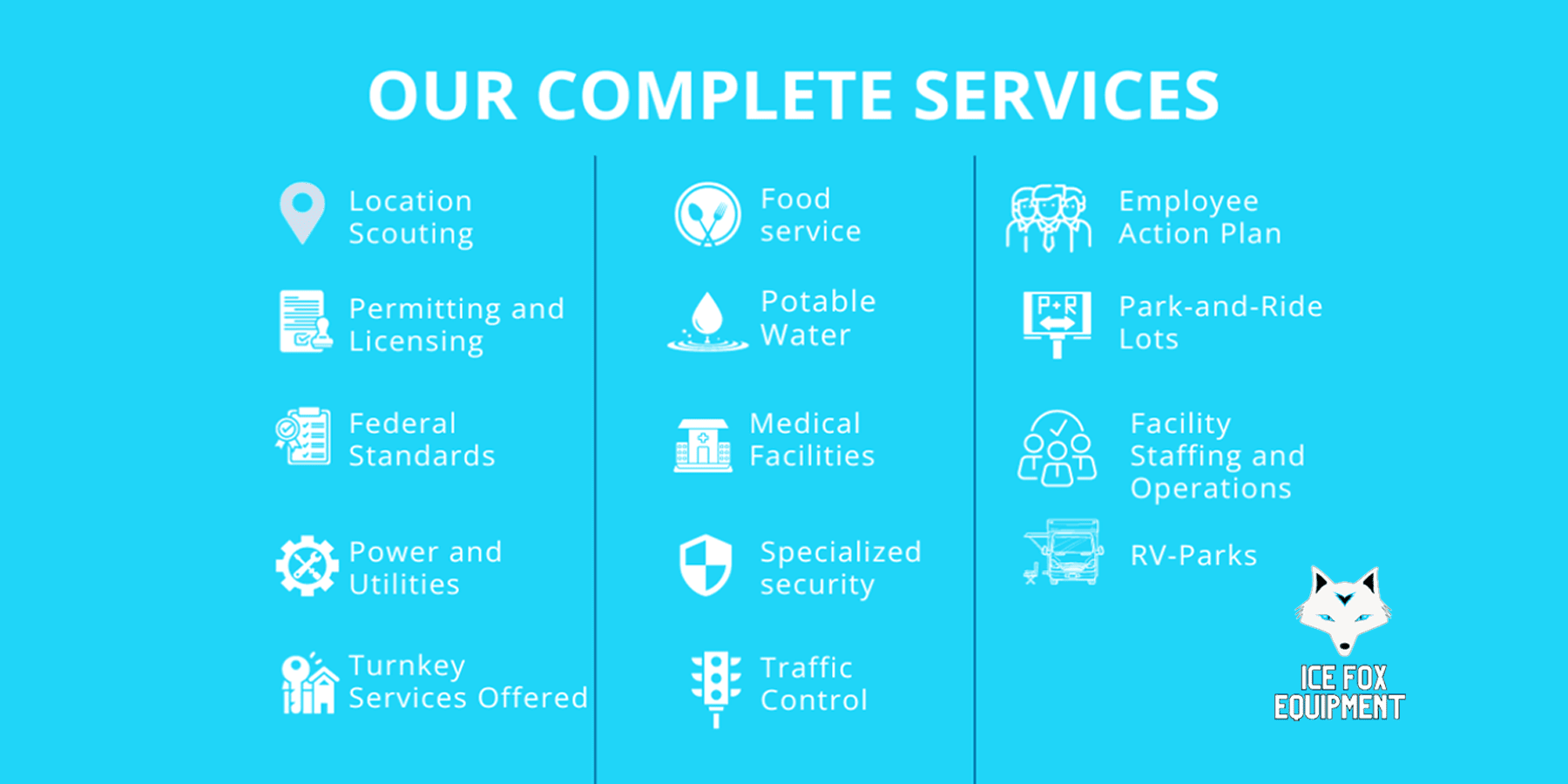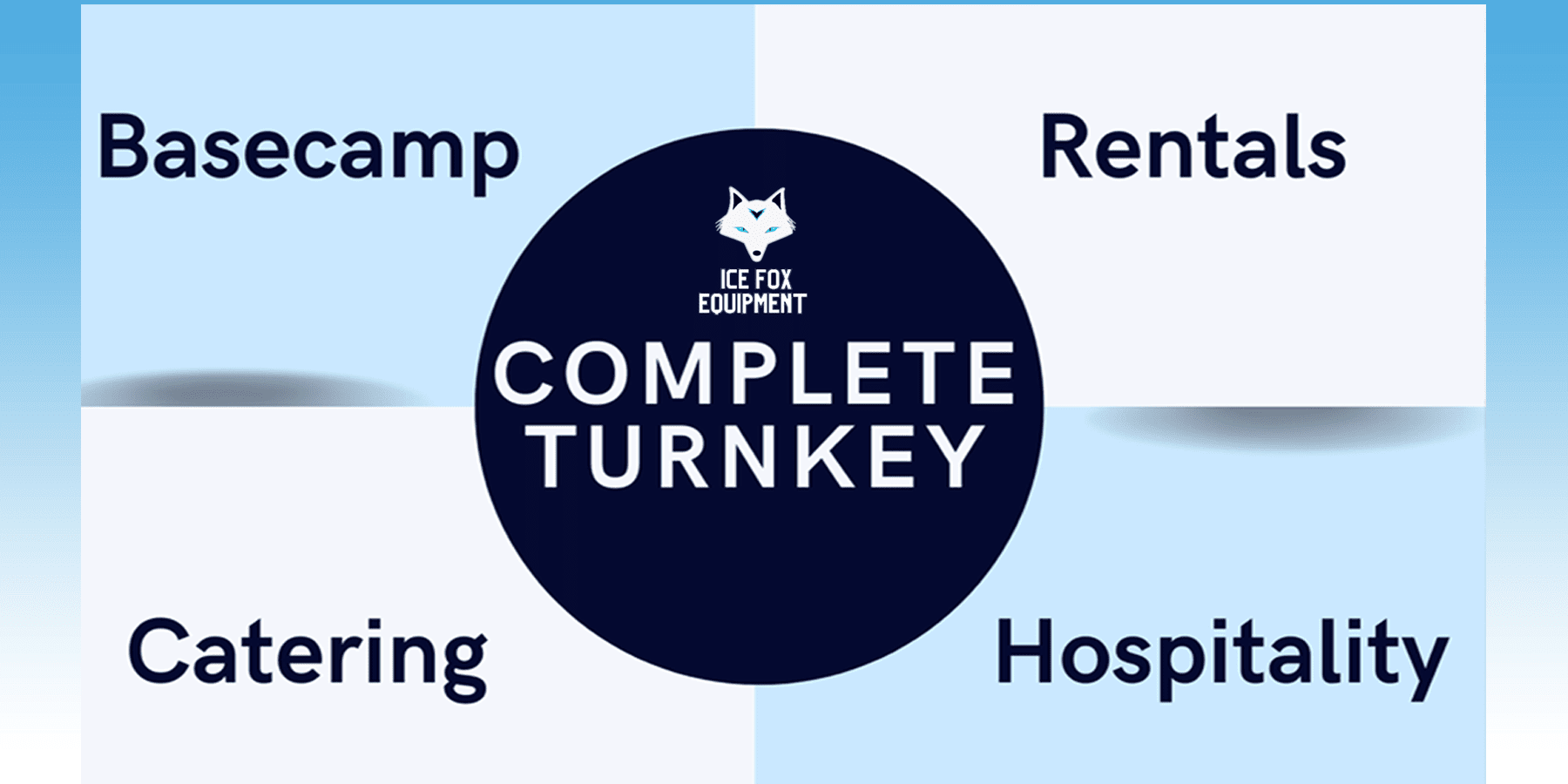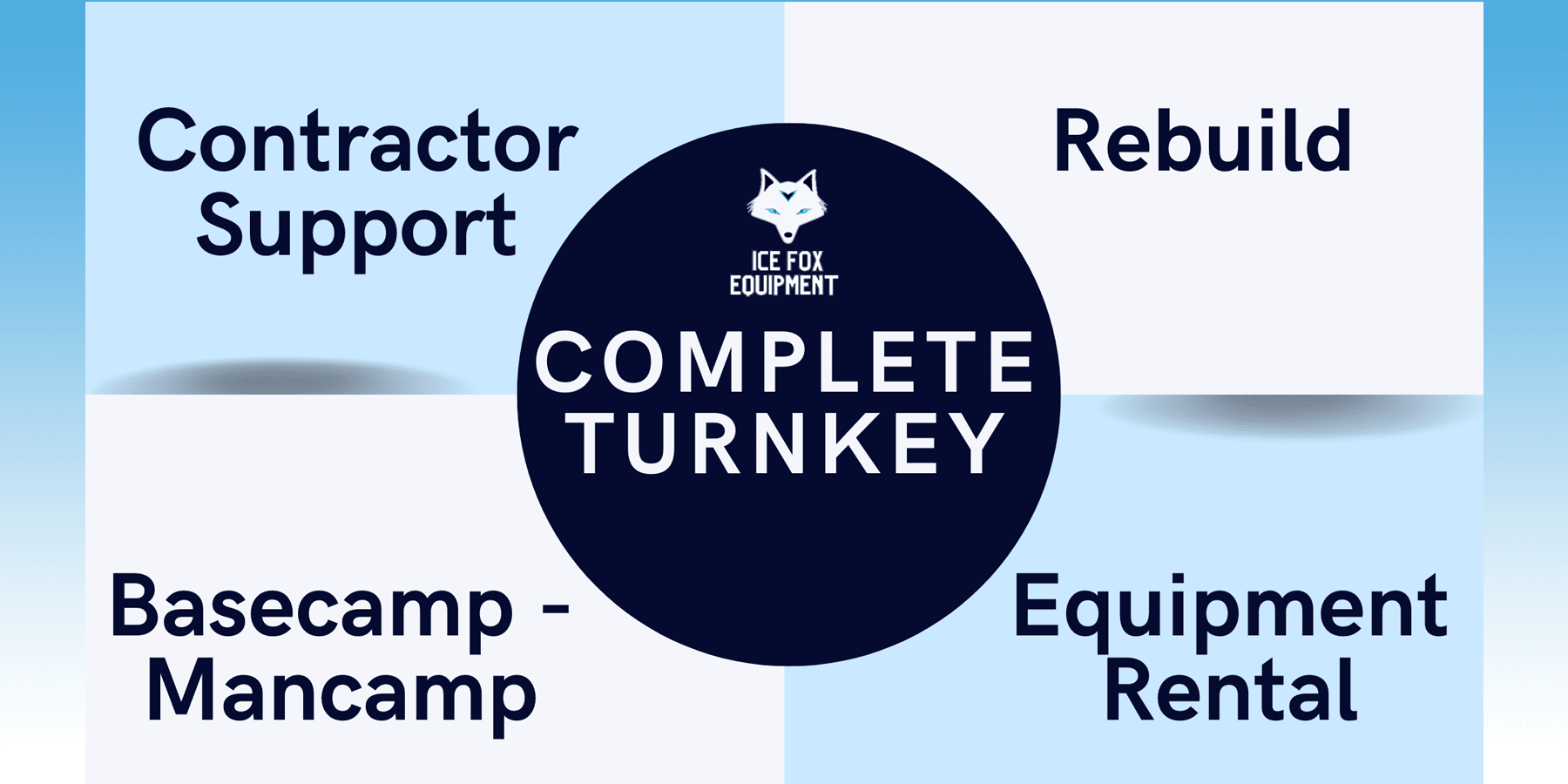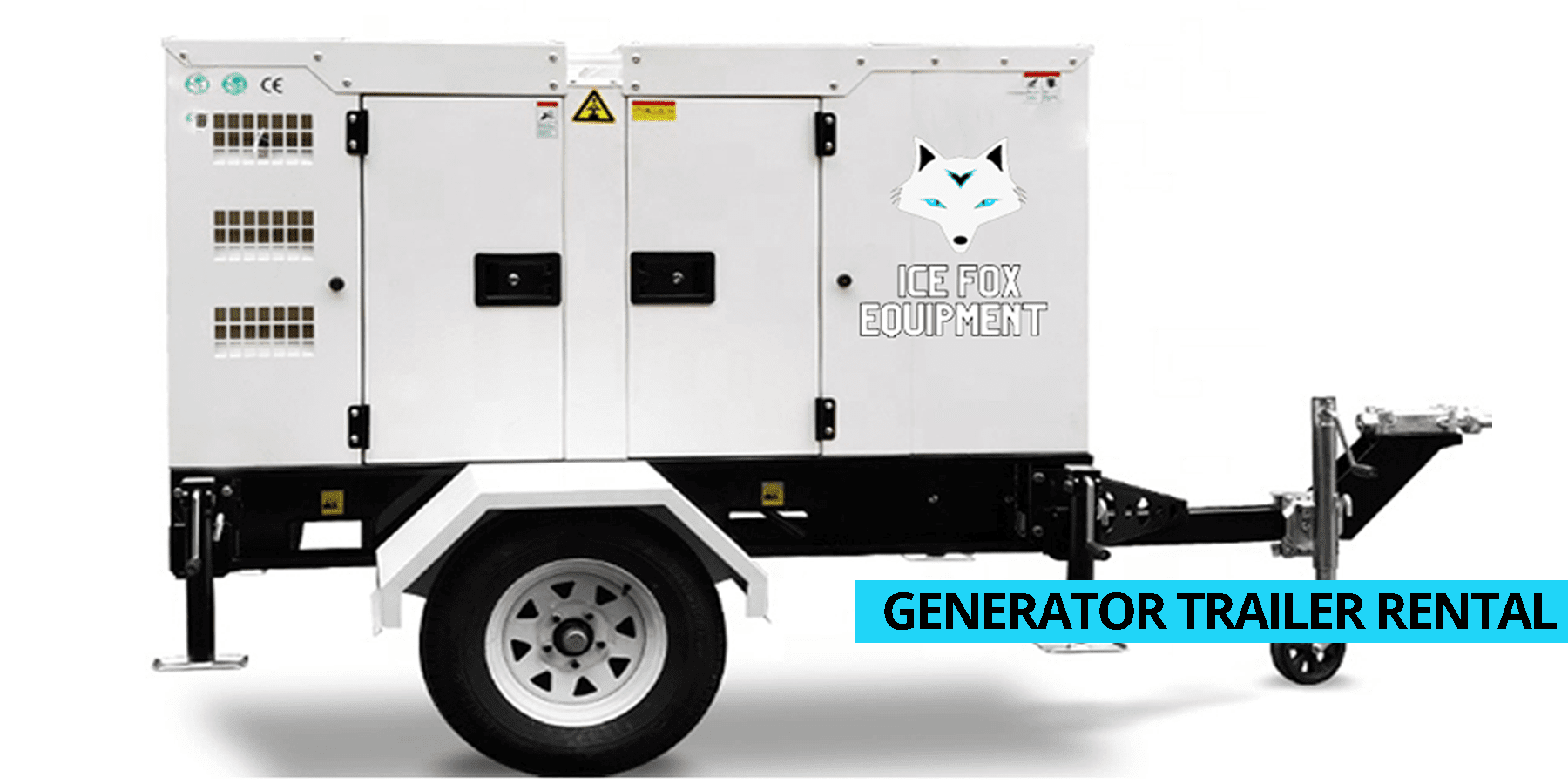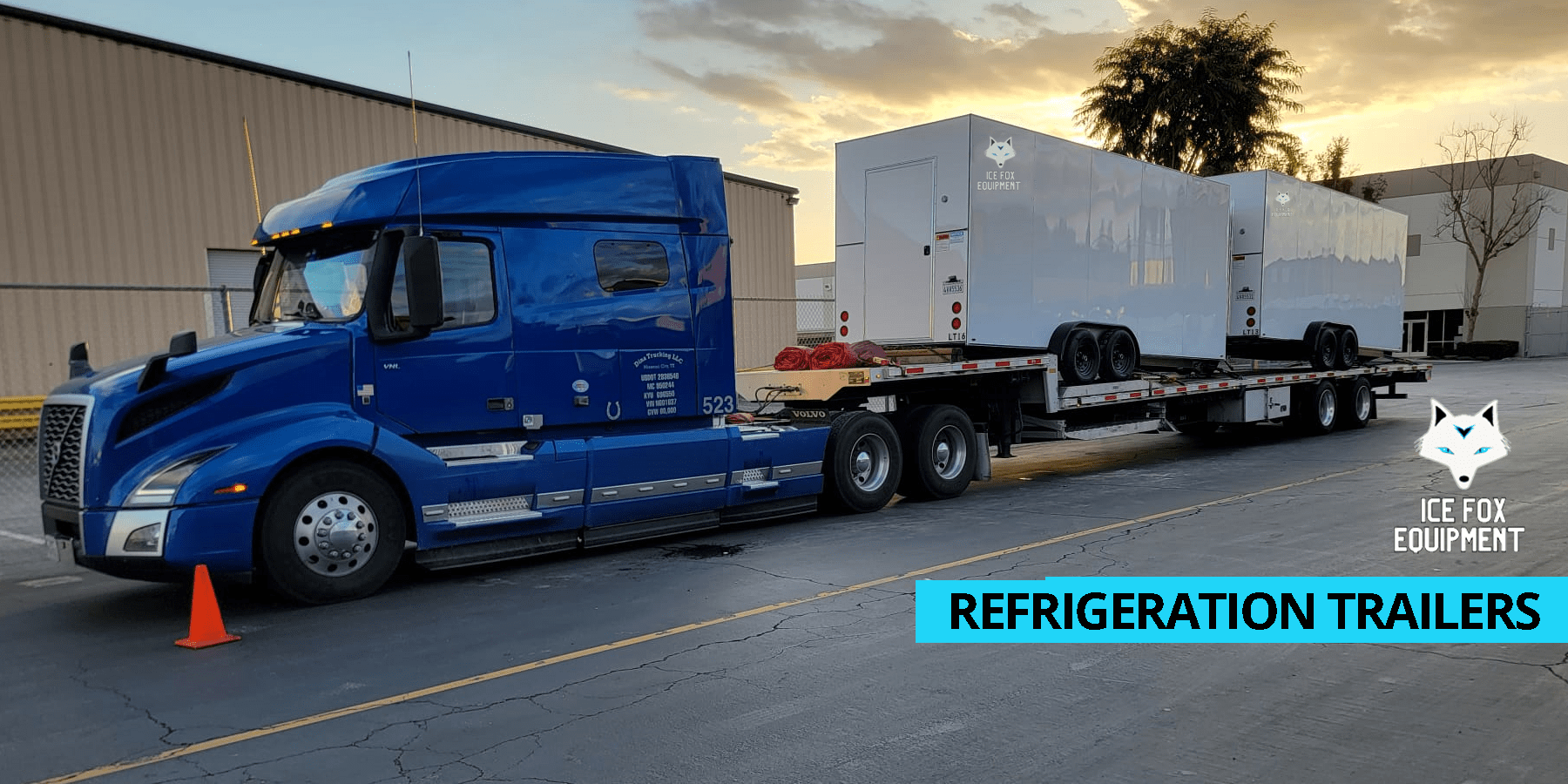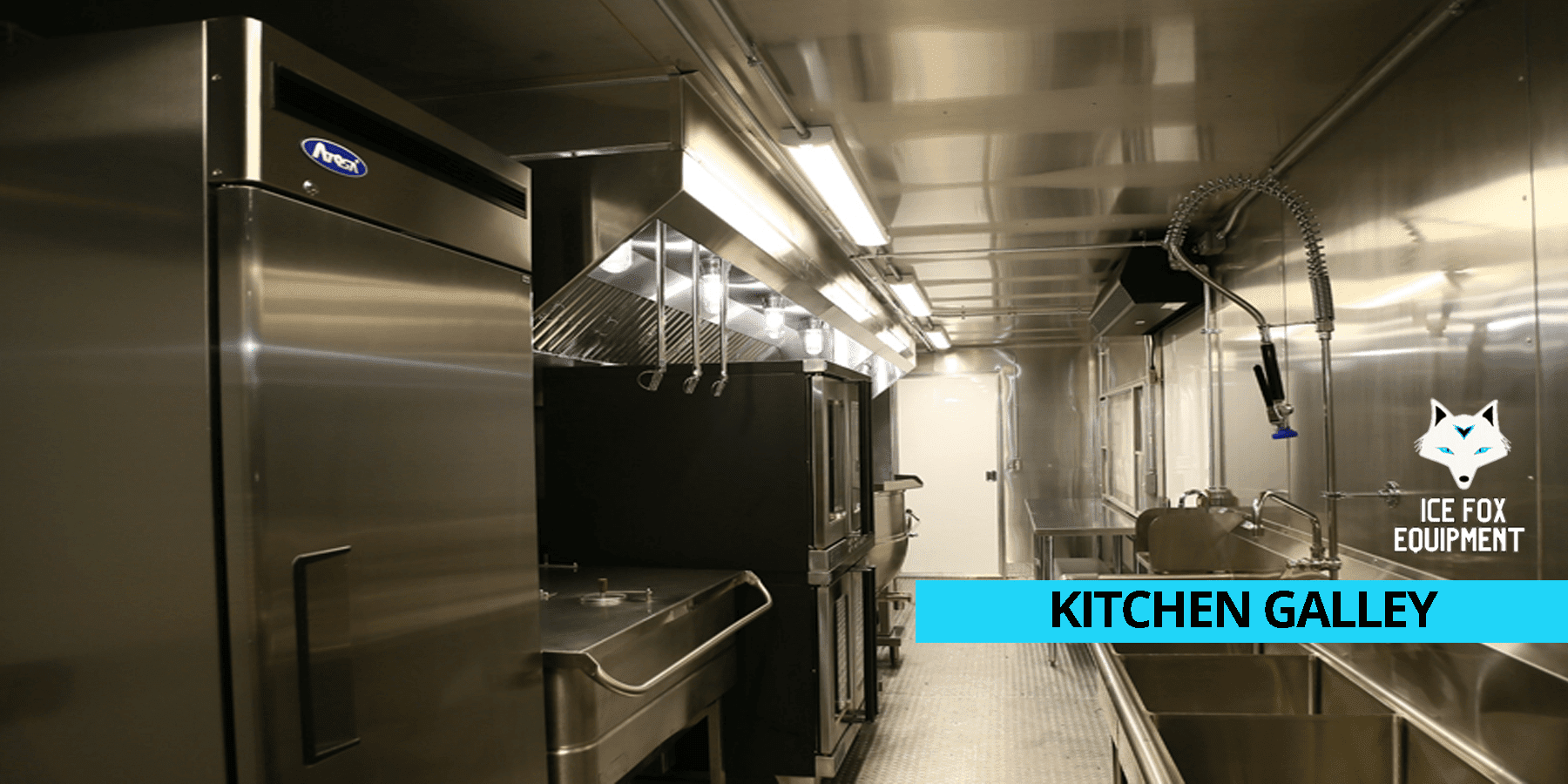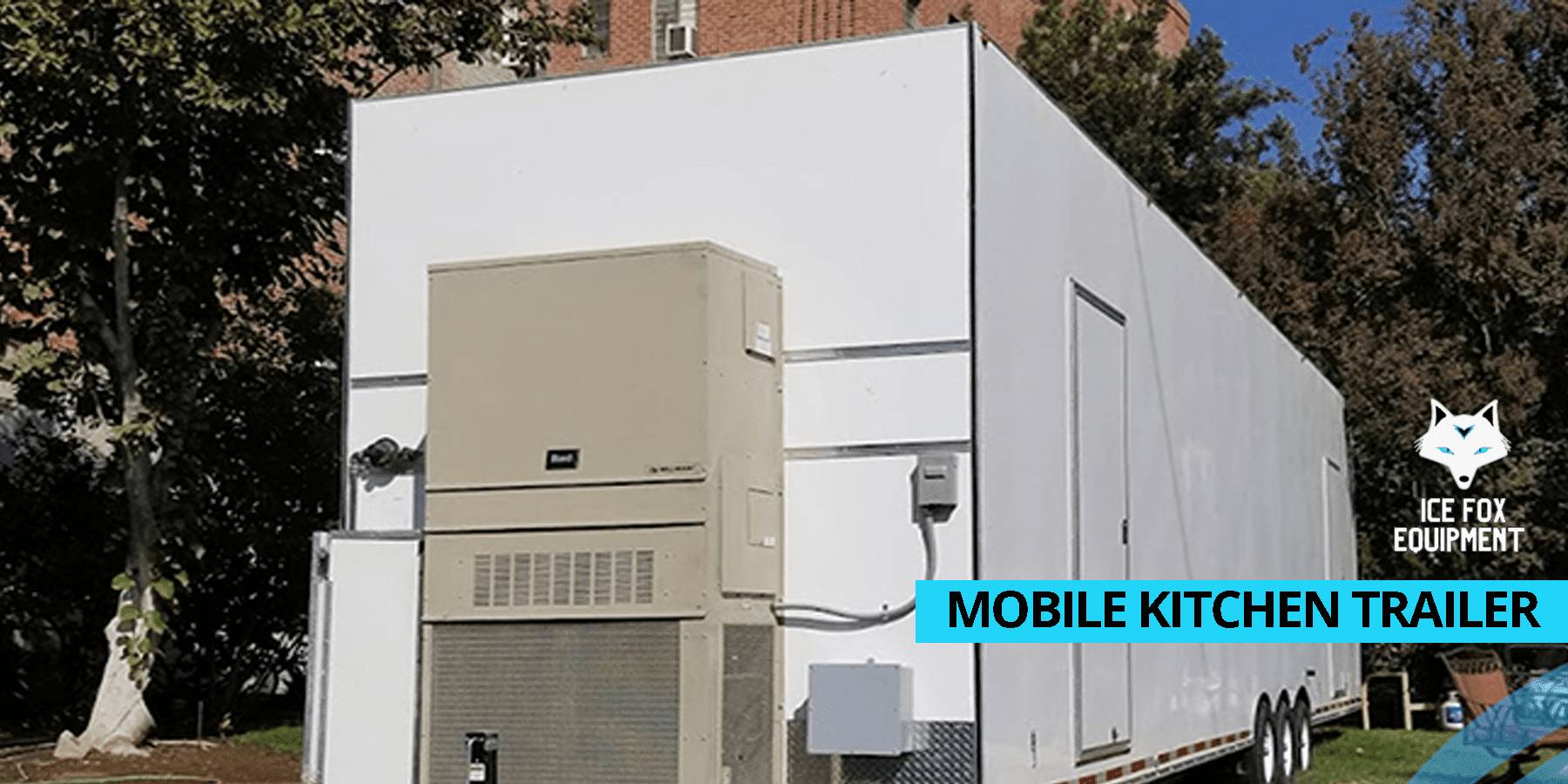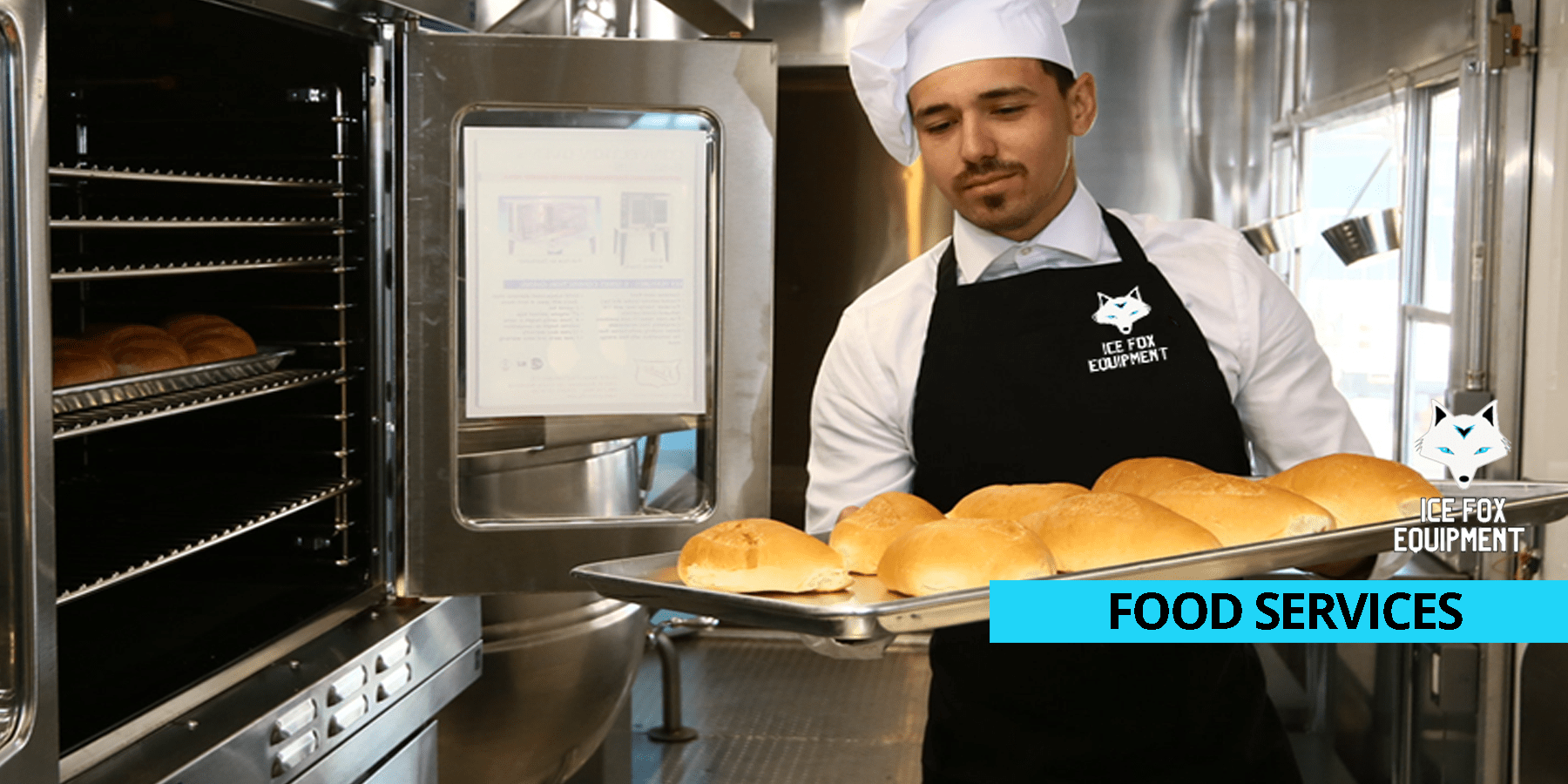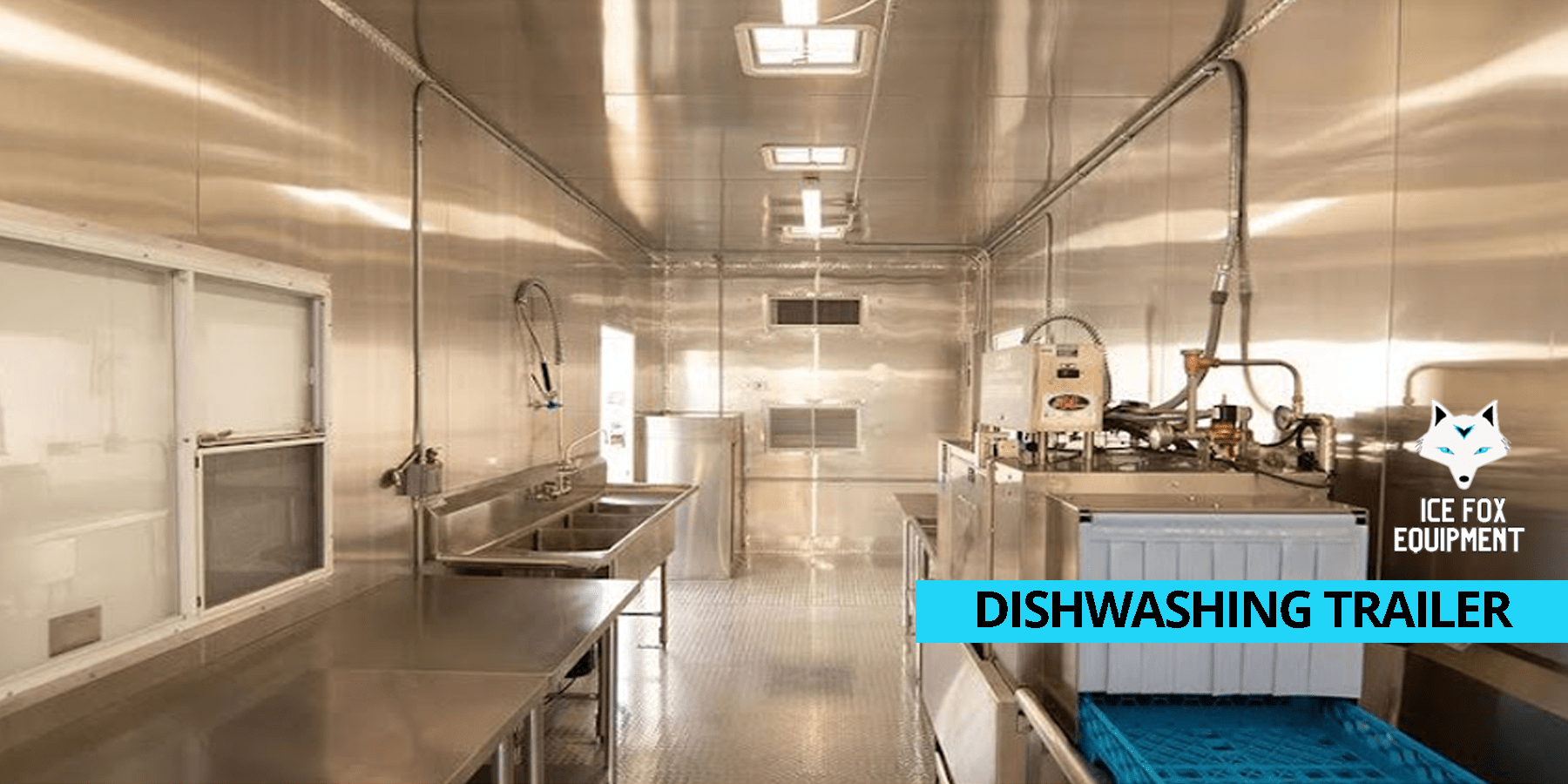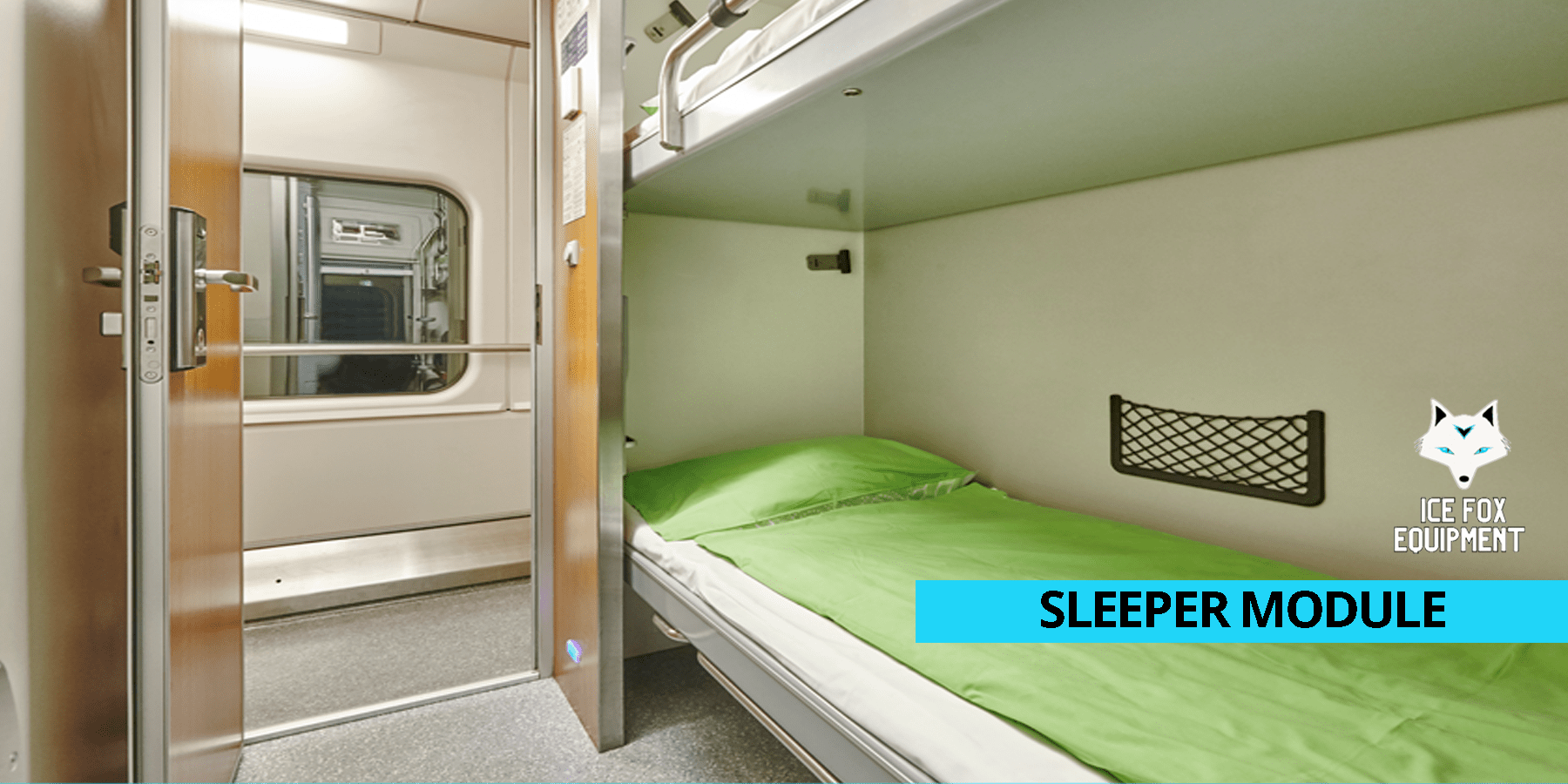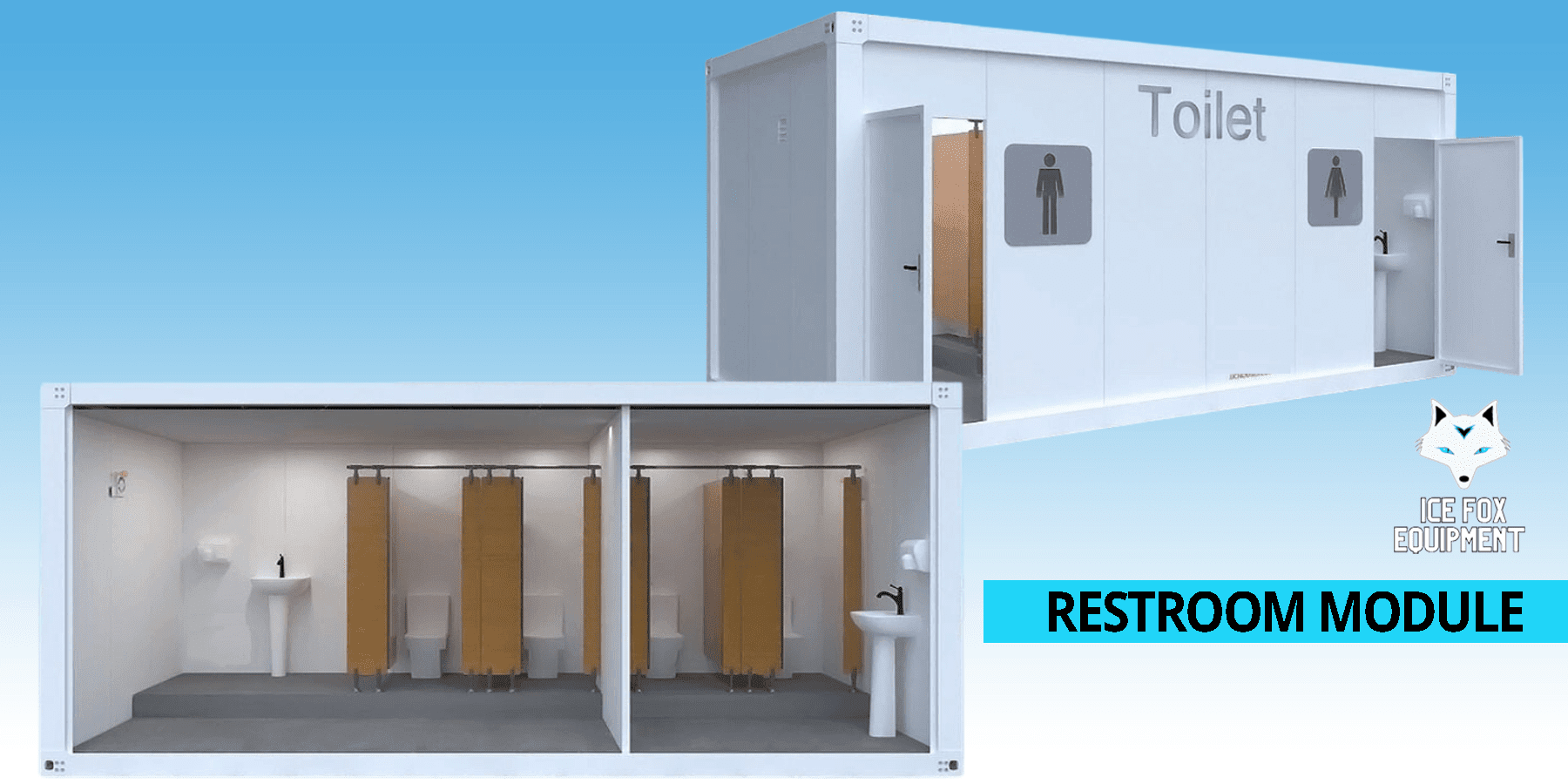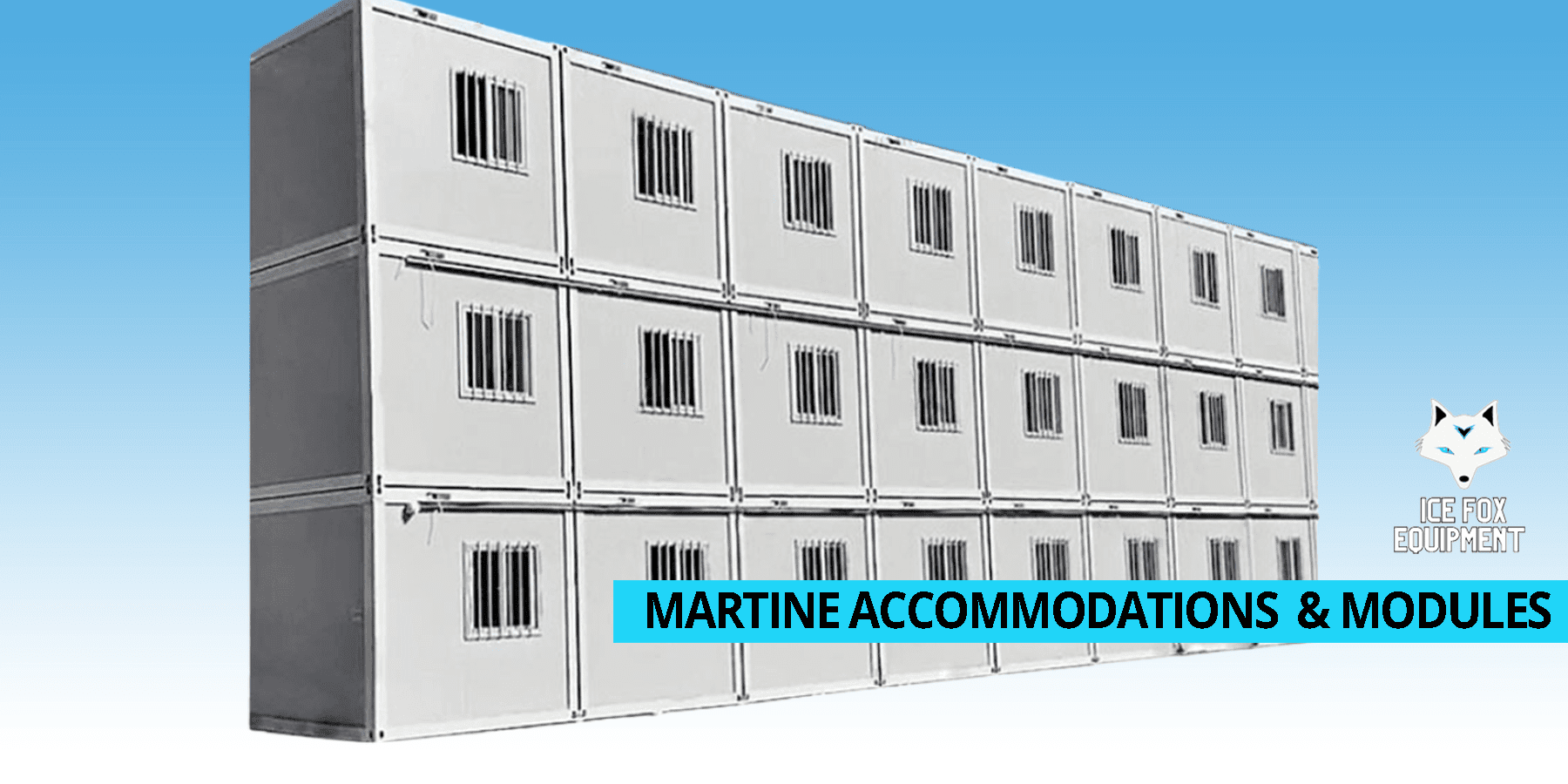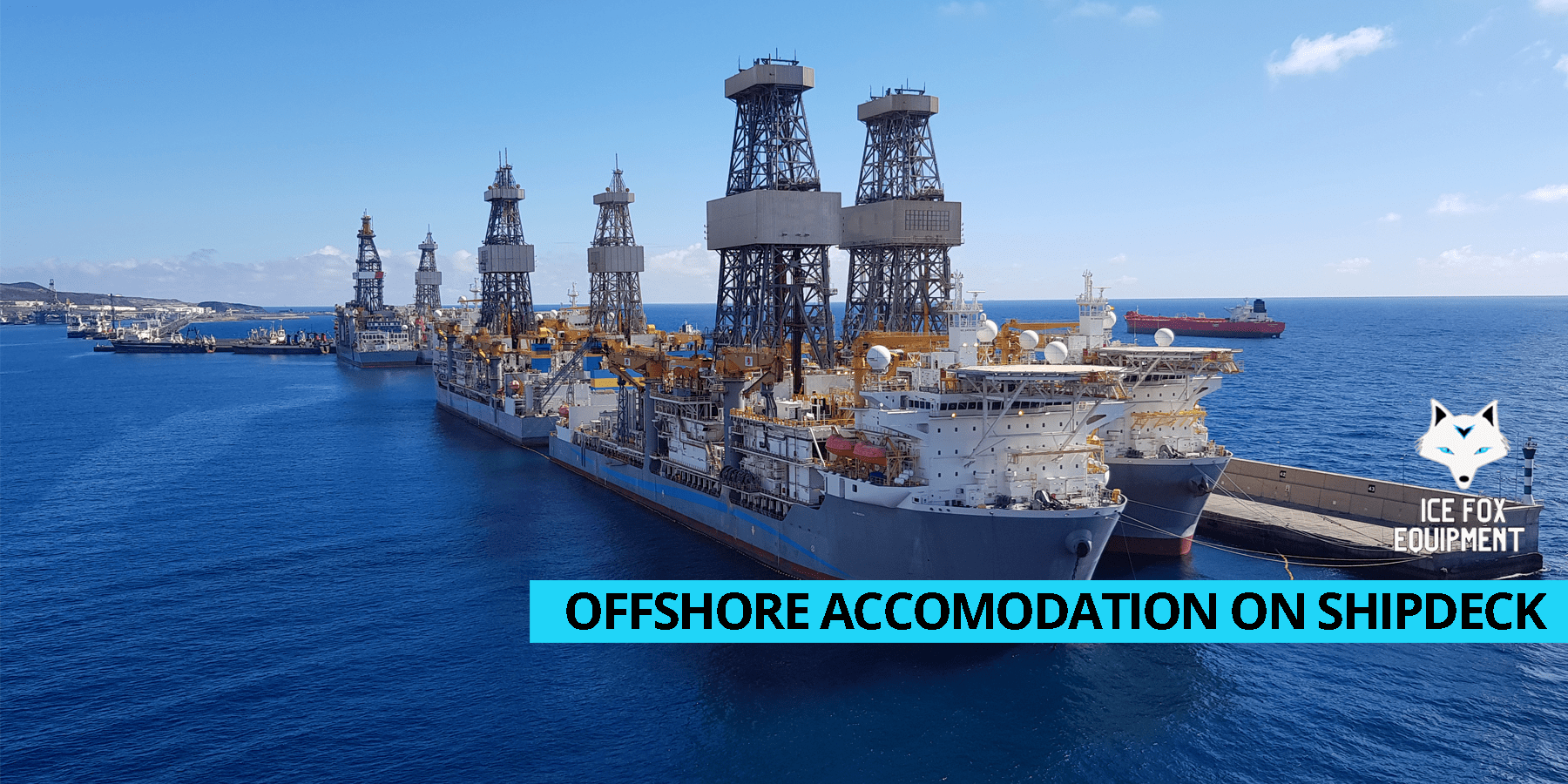 Your Own Clean Water Tanks
There is no need to be concerned about a contaminated local water supply because water tanks have already been erected. Because of the self-contained system of the Ice Fox Equipment trailer in Ohio, your visitors or workers will always be clean and hygienic, regardless of the weather. 
And, based on your specific needs, we may create the greatest one-of-a-kind solution for each circumstance.  
Fully Equipped
Ice Fox Equipment portable shower trailers in Ohio for hire or leasing contain water pumps, soap dispensers, and mirrors to provide good hygiene regardless of location. Our trailers have safety measures such as fast intake and hose connections to help prevent mishaps while in operation.
Get Clean in Any Location
Our shower trailers may be powered by either electricity or propane, depending on the scenario, so there is no need to worry about finding a power source everywhere. All of your sanitation and hygiene requirements are met by the Ice Fox Equipment shower trailers in Ohio. Whether you're at a fair or rodeo, camping in the country, or even during natural catastrophes like hurricanes and wildfires, Ice Fox Equipment in Ohio is always accessible.
So, if you require shower trailers for any reason, please call Ice Fox Equipment in Ohio as soon as possible to schedule an appointment with one of our professionals.
Temporary Bunkhouse Sleeper, Temporary Modular Locker Rooms, Temporary Modular Restroom Buildings, Restroom Building Rentals, Temporary Modular Shower Building, Modular Sleeper Rental, Temporary Modular Living Facilities, Modular Living Facilities Rental, Modular Sleeping Facilities Rental, Temporary Modular Sleeping Facilities, Temporary Modular Restrooms Rental, Temporary Modular Sleeper, Bunkhouse Sleepers Rental, Modular Shower Rental, Modular Locker Room Rental.
We Served Portable Shower Trailers in Ohio, USA And It's Cities
Aberdeen, OH
Ada, OH
Addyston, OH
Adelphi, OH
Adena, OH
Akron, OH
Albany, OH
Alger, OH
Alliance, OH
Alvordton, OH
Amanda, OH
Amelia, OH
Amherst, OH
Amsterdam, OH
Andover, OH
Anna, OH
Ansonia, OH
Antwerp, OH
Apple Creek, OH
Arcadia, OH
Archbold, OH
Arlington, OH
Ashland, OH
Ashley, OH
Ashtabula, OH
Ashville, OH
Athens, OH
Aurora, OH
Avon Lake, OH
Avon, OH
Bainbridge, OH
Baltic, OH
Baltimore, OH
Barberton, OH
Barnesville, OH
Batavia, OH
Bay Village, OH
Beach City, OH
Beachwood, OH
Beallsville, OH
Beaver, OH
Beaverdam, OH
Bedford, OH
Bellaire, OH
Bellbrook, OH
Belle Center, OH
Belle Valley, OH
Bellefontaine, OH
Bellevue, OH
Bellville, OH
Belmont, OH
Beloit, OH
Belpre, OH
Benton Ridge, OH
Berea, OH
Bergholz, OH
Berkey, OH
Berlin Heights, OH
Bethel, OH
Bethesda, OH
Bettsville, OH
Beverly, OH
Blacklick, OH
Blanchester, OH
Bloomdale, OH
Bloomingburg, OH
Bloomingdale, OH
Bloomville, OH
Bluffton, OH
Bolivar, OH
Botkins, OH
Bowerston, OH
Bowersville, OH
Bowling Green, OH
Bradford, OH
Bradner, OH
Brady Lake, OH
Brecksville, OH
Bremen, OH
Brewster, OH
Bridgeport, OH
Broadview Heights, OH
Brook Park, OH
Brookfield, OH
Brookville, OH
Brunswick, OH
Bryan, OH
Buchtel, OH
Buckeye Lake, OH
Buckland, OH
Bucyrus, OH
Burbank, OH
Burkettsville, OH
Burton, OH
Butler, OH
Byesville, OH
Cadiz, OH
Cairo, OH
Caldwell, OH
Caledonia, OH
Cambridge, OH
Camden, OH
Campbell, OH
Canal Fulton, OH
Canal Winchester, OH
Canfield, OH
Canton, OH
Cardington, OH
Carey, OH
Carroll, OH
Carrollton, OH
Casstown, OH
Castalia, OH
Catawba, OH
Cecil, OH
Cedarville, OH
Celina, OH
Centerburg, OH
Chagrin Falls, OH
Chardon, OH
Chatfield, OH
Chauncey, OH
Chesapeake, OH
Cheshire, OH
Chesterhill, OH
Chesterland, OH
Chickasaw, OH
Chillicothe, OH
Chippewa Lake, OH
Christiansburg, OH
Cincinnati, OH
Circleville, OH
Clarington, OH
Clarksburg, OH
Clarksville, OH
Clay Center, OH
Clayton, OH
Cleveland, OH
Cleves, OH
Clinton, OH
Clyde, OH
Coalton, OH
Coldwater, OH
College Corner, OH
Columbiana, OH
Columbus Grove, OH
Columbus, OH
Commercial Point, OH
Conesville, OH
Conneaut, OH
Continental, OH
Convoy, OH
Coolville, OH
Corning, OH
Cortland, OH
Coshocton, OH
Covington, OH
Crestline, OH
Creston, OH
Crooksville, OH
Cumberland, OH
Custar, OH
Cuyahoga Falls, OH
Cygnet, OH
Dalton, OH
Danville, OH
Dayton, OH
De Graff, OH
Defiance, OH
Delaware, OH
Dellroy, OH
Delphos, OH
Delta, OH
Dennison, OH
Deshler, OH
Dillonvale, OH
Donnelsville, OH
Dover, OH
Doylestown, OH
Dresden, OH
Dublin, OH
Dunkirk, OH
Dupont, OH
East Liverpool, OH
East Palestine, OH
East Sparta, OH
Eastlake, OH
Eaton, OH
Edgerton, OH
Edison, OH
Edon, OH
Eldorado, OH
Elmore, OH
Elyria, OH
Empire, OH
Englewood, OH
Enon, OH
Euclid, OH
Fairborn, OH
Fairfield, OH
Fairlawn, OH
Fairview, OH
Farmersville, OH
Fayette, OH
Fayetteville, OH
Felicity, OH
Findlay, OH
Fletcher, OH
Flushing, OH
Forest, OH
Fort Jennings, OH
Fort Loramie, OH
Fort Recovery, OH
Fostoria, OH
Frankfort, OH
Franklin Furnace, OH
Franklin, OH
Frazeysburg, OH
Fredericksburg, OH
Fredericktown, OH
Freeport, OH
Fremont, OH
Fulton, OH
Galena, OH
Galion, OH
Gallipolis, OH
Gambier, OH
Garrettsville, OH
Gates Mills, OH
Geneva, OH
Genoa, OH
Georgetown, OH
Germantown, OH
Gettysburg, OH
Gibsonburg, OH
Girard, OH
Glandorf, OH
Glenmont, OH
Glouster, OH
Gnadenhutten, OH
Grafton, OH
Grand Rapids, OH
Grand River, OH
Granville, OH
Gratis, OH
Green Camp, OH
Green Springs, OH
Green, OH
Greenfield, OH
Greentown, OH
Greenville, OH
Greenwich, OH
Grove City, OH
Grover Hill, OH
Hamden, OH
Hamersville, OH
Hamilton, OH
Hamler, OH
Hanoverton, OH
Harpster, OH
Harrisburg, OH
Harrison, OH
Harrisville, OH
Harrod, OH
Hartford, OH
Hartville, OH
Harveysburg, OH
Haskins, OH
Hayesville, OH
Heath, OH
Hebron, OH
Helena, OH
Hicksville, OH
Higginsport, OH
Highland, OH
Hilliard, OH
Hillsboro, OH
Hiram, OH
Holgate, OH
Holland, OH
Hollansburg, OH
Holloway, OH
Holmesville, OH
Hopedale, OH
Hoytville, OH
Hubbard, OH
Hudson, OH
Huntsville, OH
Huron, OH
Independence, OH
Irondale, OH
Ironton, OH
Jackson Center, OH
Jackson, OH
Jacksonville, OH
Jamestown, OH
Jefferson, OH
Jeffersonville, OH
Jenera, OH
Jeromesville, OH
Jerry City, OH
Jewett, OH
Johnstown, OH
Junction City, OH
Kalida, OH
Kelleys Island, OH
Kent, OH
Kenton, OH
Killbuck, OH
Kingston, OH
Kipton, OH
Lagrange, OH
Lakemore, OH
Lakeview, OH
Lakewood, OH
Lancaster, OH
Laurelville, OH
Leavittsburg, OH
Lebanon, OH
Leesburg, OH
Leetonia, OH
Leipsic, OH
Lewisburg, OH
Lewisville, OH
Liberty Center, OH
Lima, OH
Lindsey, OH
Lisbon, OH
Lithopolis, OH
Lockbourne, OH
Lodi, OH
Logan, OH
London, OH
Lorain, OH
Lore City, OH
Loudonville, OH
Louisville, OH
Loveland, OH
Lowell, OH
Lowellville, OH
Lucas, OH
Lucasville, OH
Luckey, OH
Ludlow Falls, OH
Lynchburg, OH
Lyons, OH
Macedonia, OH
Macksburg, OH
Madison, OH
Magnetic Springs, OH
Magnolia, OH
Maineville, OH
Malinta, OH
Malta, OH
Malvern, OH
Manchester, OH
Mansfield, OH
Mantua, OH
Maple Heights, OH
Maplewood, OH
Marengo, OH
Marietta, OH
Marion, OH
Marshallville, OH
Martins Ferry, OH
Martinsville, OH
Marysville, OH
Mason, OH
Massillon, OH
Masury, OH
Maumee, OH
Mc Arthur, OH
Mc Clure, OH
Mc Comb, OH
Mc Connelsville, OH
Mc Donald, OH
Middle Point, OH
Middleport, OH
Middletown, OH
Midland, OH
Midvale, OH
Milan, OH
Milford Center, OH
Milford, OH
Millbury, OH
Millersburg, OH
Millersport, OH
Mineral City, OH
Mineral Ridge, OH
Minerva, OH
Mingo Junction, OH
Minster, OH
Mogadore, OH
Monroe, OH
Monroeville, OH
Montpelier, OH
Morral, OH
Morristown, OH
Morrow, OH
Moscow, OH
Mount Blanchard, OH
Mount Cory, OH
Mount Eaton, OH
Mount Gilead, OH
Mount Orab, OH
Mount Pleasant, OH
Mount Sterling, OH
Mount Vernon, OH
Mount Victory, OH
Mowrystown, OH
Munroe Falls, OH
Murray City, OH
Napoleon, OH
Navarre, OH
Neffs, OH
Nelsonville, OH
Nevada, OH
New Albany, OH
New Athens, OH
New Bloomington, OH
New Bremen, OH
New Carlisle, OH
New Concord, OH
New Knoxville, OH
New Lebanon, OH
New Lexington, OH
New London, OH
New Madison, OH
New Middletown, OH
New Paris, OH
New Philadelphia, OH
New Richmond, OH
New Riegel, OH
New Straitsville, OH
New Vienna, OH
New Washington, OH
New Waterford, OH
Newark, OH
Newcomerstown, OH
Newton Falls, OH
Newtonsville, OH
Ney, OH
Niles, OH
North Baltimore, OH
North Bend, OH
North Fairfield, OH
North Hampton, OH
North Kingsville, OH
North Lewisburg, OH
North Olmsted, OH
North Ridgeville, OH
North Robinson, OH
North Royalton, OH
North Star, OH
Northfield, OH
Northwood, OH
Norwalk, OH
Oak Harbor, OH
Oak Hill, OH
Oakwood, OH
Oberlin, OH
Ohio City, OH
Old Washington, OH
Olmsted Falls, OH
Ontario, OH
Orangeville, OH
Oregon, OH
Orient, OH
Orrville, OH
Orwell, OH
Osgood, OH
Ostrander, OH
Owensville, OH
Oxford, OH
Painesville, OH
Pandora, OH
Pataskala, OH
Paulding, OH
Payne, OH
Peebles, OH
Pemberville, OH
Peninsula, OH
Perry, OH
Perrysburg, OH
Perrysville, OH
Phillipsburg, OH
Philo, OH
Pickerington, OH
Piketon, OH
Pioneer, OH
Piqua, OH
Pitsburg, OH
Plain City, OH
Pleasant City, OH
Pleasant Hill, OH
Pleasantville, OH
Plymouth, OH
Polk, OH
Pomeroy, OH
Port Clinton, OH
Port Jefferson, OH
Port Washington, OH
Port William, OH
Portage, OH
Portsmouth, OH
Potsdam, OH
Powell, OH
Powhatan Point, OH
Proctorville, OH
Prospect, OH
Quaker City, OH
Quincy, OH
Racine, OH
Ravenna, OH
Rawson, OH
Rayland, OH
Republic, OH
Reynoldsburg, OH
Richfield, OH
Richmond, OH
Richwood, OH
Ridgeway, OH
Rio Grande, OH
Ripley, OH
Risingsun, OH
Rittman, OH
Rock Creek, OH
Rockford, OH
Rocky Ridge, OH
Rocky River, OH
Rogers, OH
Roseville, OH
Ross, OH
Rossburg, OH
Rossford, OH
Rushsylvania, OH
Rushville, OH
Russells Point, OH
Russellville, OH
Russia, OH
Rutland, OH
Sabina, OH
Saint Clairsville, OH
Saint Henry, OH
Saint Louisville, OH
Saint Marys, OH
Saint Paris, OH
Salem, OH
Salineville, OH
Sandusky, OH
Sardinia, OH
Savannah, OH
Scio, OH
Scott, OH
Seaman, OH
Sebring, OH
Senecaville, OH
Seven Mile, OH
Seville, OH
Shadyside, OH
Shawnee, OH
Shelby, OH
Sherrodsville, OH
Sherwood, OH
Shiloh, OH
Shreve, OH
Sidney, OH
Smithfield, OH
Smithville, OH
Solon, OH
Somerset, OH
Somerville, OH
South Charleston, OH
South Lebanon, OH
South Point, OH
South Salem, OH
South Solon, OH
South Vienna, OH
South Webster, OH
Spencer, OH
Spencerville, OH
Spring Valley, OH
Springboro, OH
Springfield, OH
Steubenville, OH
Stockport, OH
Stoutsville, OH
Stow, OH
Strasburg, OH
Stratton, OH
Streetsboro, OH
Strongsville, OH
Struthers, OH
Stryker, OH
Sugar Grove, OH
Sugarcreek, OH
Summerfield, OH
Sunbury, OH
Swanton, OH
Sycamore, OH
Sylvania, OH
Syracuse, OH
Tallmadge, OH
Tarlton, OH
Terrace Park, OH
The Plains, OH
Thornville, OH
Thurston, OH
Tiffin, OH
Tiltonsville, OH
Tipp City, OH
Tiro, OH
Tontogany, OH
Toronto, OH
Tremont City, OH
Trenton, OH
Trimble, OH
Troy, OH
Tuscarawas, OH
Twinsburg, OH
Uhrichsville, OH
Union City, OH
Uniontown, OH
Unionville Center, OH
Unionville, OH
Uniopolis, OH
Upper Sandusky, OH
Urbana, OH
Utica, OH
Van Buren, OH
Van Wert, OH
Vandalia, OH
Vanlue, OH
Vermilion, OH
Verona, OH
Versailles, OH
Vienna, OH
Vinton, OH
Wadsworth, OH
Wakeman, OH
Walbridge, OH
Waldo, OH
Wapakoneta, OH
Warren, OH
Warsaw, OH
Washingtonville, OH
Waterville, OH
Wauseon, OH
Waverly, OH
Wayne, OH
Waynesburg, OH
Waynesfield, OH
Waynesville, OH
Wellington, OH
Wellston, OH
Wellsville, OH
West Alexandria, OH
West Farmington, OH
West Jefferson, OH
West Lafayette, OH
West Liberty, OH
West Manchester, OH
West Mansfield, OH
West Milton, OH
West Portsmouth, OH
West Salem, OH
West Union, OH
West Unity, OH
Westerville, OH
Westfield Center, OH
Westlake, OH
Wharton, OH
Wheelersburg, OH
Whitehouse, OH
Wickliffe, OH
Wilberforce, OH
Willard, OH
Williamsburg, OH
Williamsport, OH
Willoughby, OH
Willshire, OH
Wilmington, OH
Wilmot, OH
Winchester, OH
Windham, OH
Woodsfield, OH
Woodstock, OH
Woodville, OH
Wooster, OH
Xenia, OH
Yellow Springs, OH
Yorkville, OH
Youngstown, OH
Zaleski, OH
Zanesfield, OH
Zanesville, OH