Shower trailers are an innovative and cost-effective method to remain clean while on the road. Whether you need a one-person or multiple-person unit, Ice Fox Equipment in Missouri provides a number of alternatives to match your needs. Furthermore, all of our custom-built apartments for sale or lease are durable and functional, with a clean, appealing interior. 
Ice Fox Equipment in Missouri offers fantastic shower trailer options for purchase or lease to fulfill all of your shower trailer needs. Outside or in a utility room, instant hot water on demand can be placed. Our vehicles include complete ventilation and optional fold-down seats. We may design a trailer with a range of adjustments to ensure that you get the most out of your portable shower trailer. 
Portable and Easy to Setup
Ice Fox Equipment mobile shower trailers in Missouri for sale or lease are a completely portable and lightweight solution for any event or circumstance that requires a big number of people. Natural disasters, calamities, and even outdoor performances are all options. Depending on the unit, they may be installed in less than a half hour and include many shower heads to accommodate a big number of people at once. 
Wide Range of Uses
Mobile shower trailers are useful for conferences, festivals, celebrations, site building, and emergencies. To help address the demand for dependable, high-performance hygiene facilities in these locations, Ice Fox Equipment in Missouri provides a vast assortment of toilet trailers for sale or lease. 
One of the most significant advantages of renting or leasing Ice Fox Equipment shower trailers in Missouri is that they come with their own water tanks. The number of showers taken determines the size of the tank, regardless of whether there is clean flowing water nearby.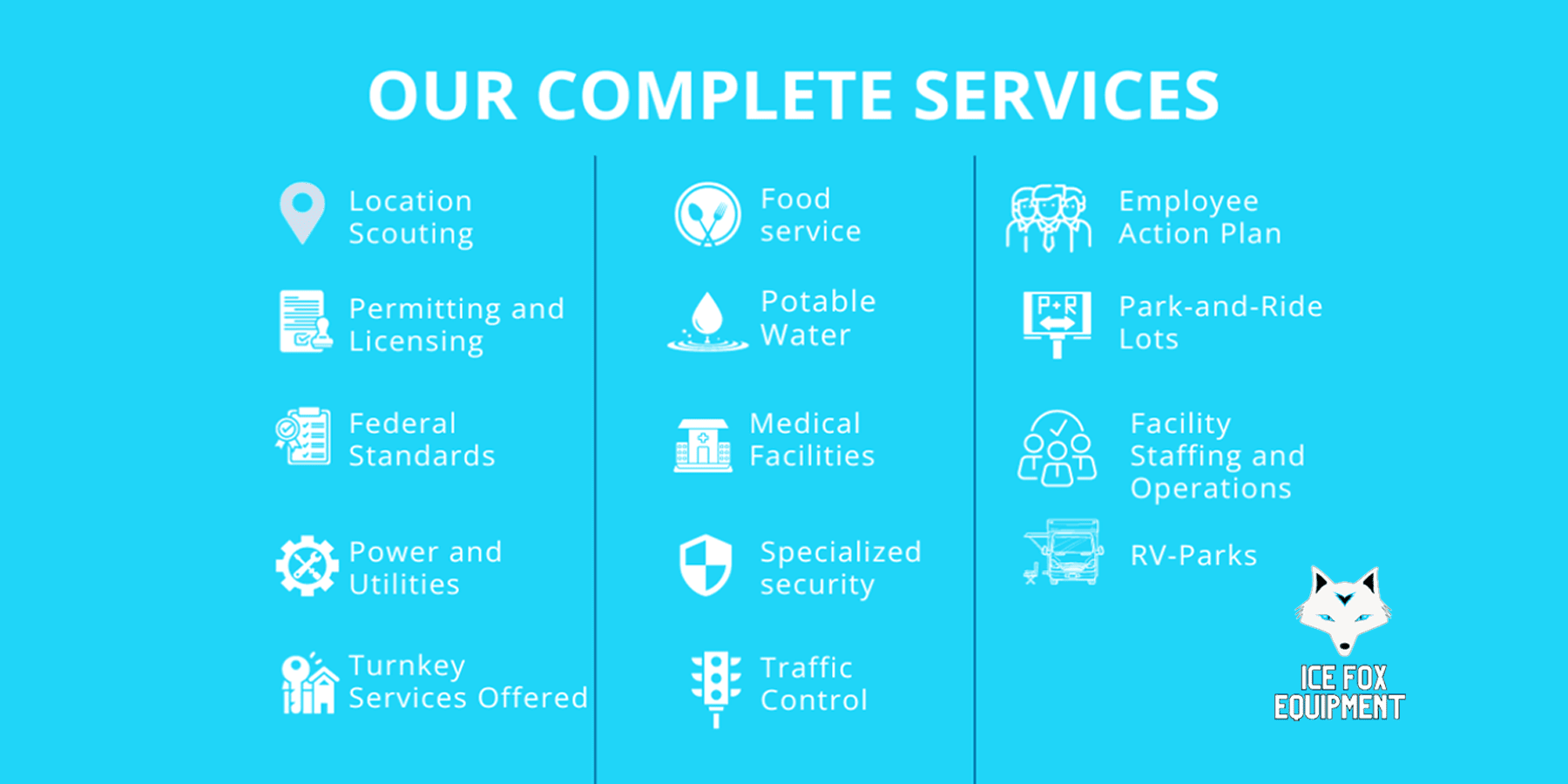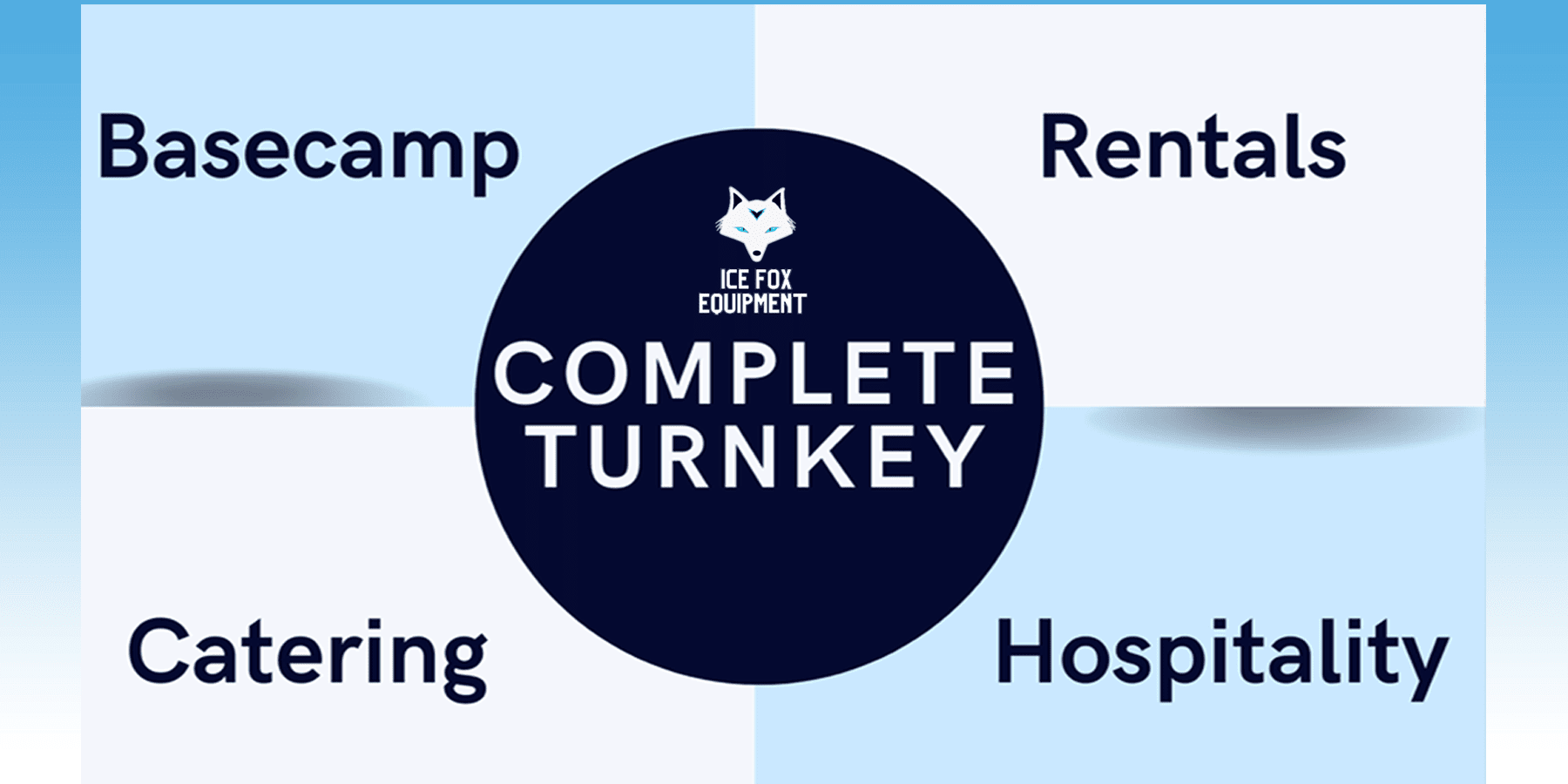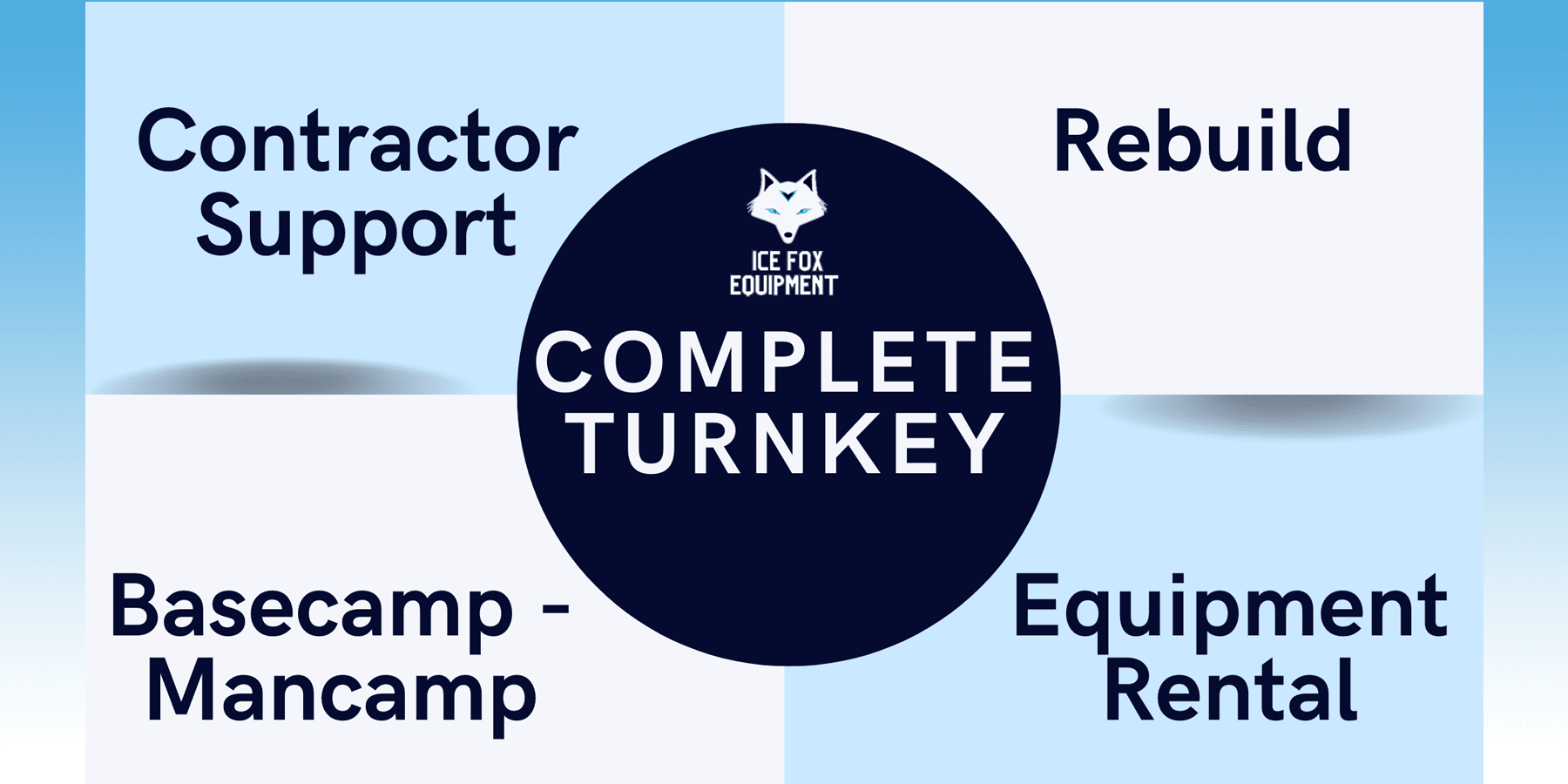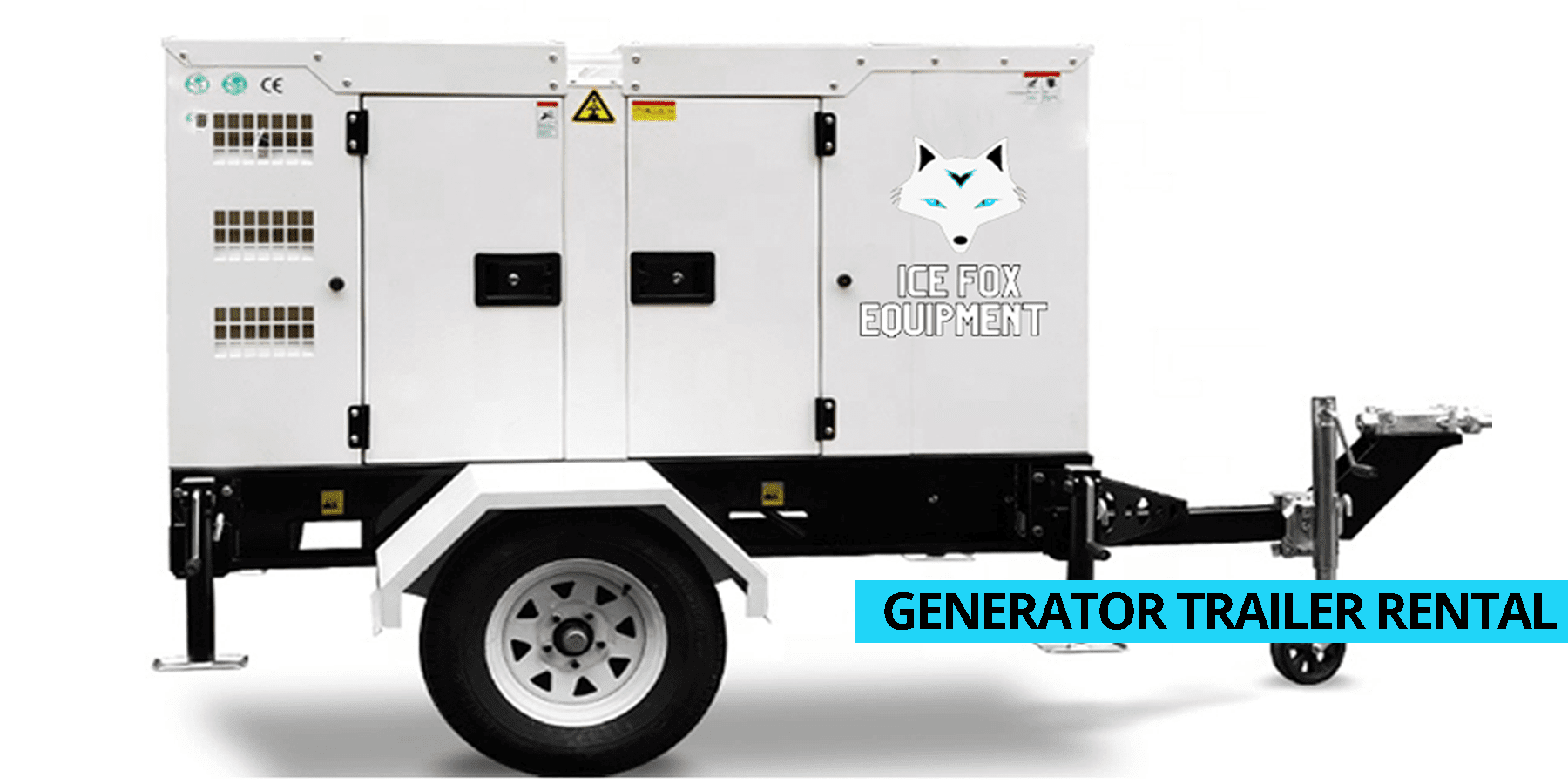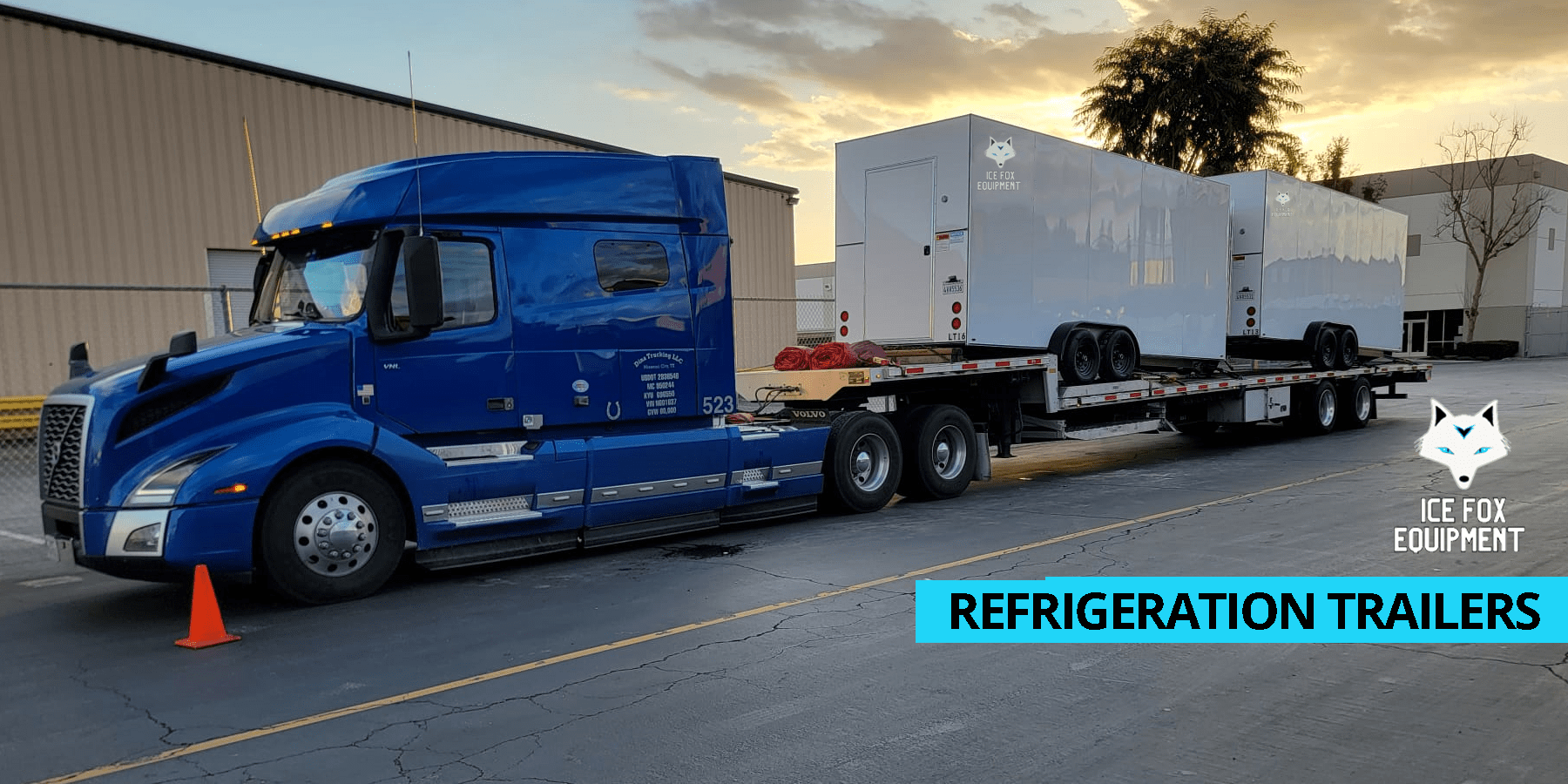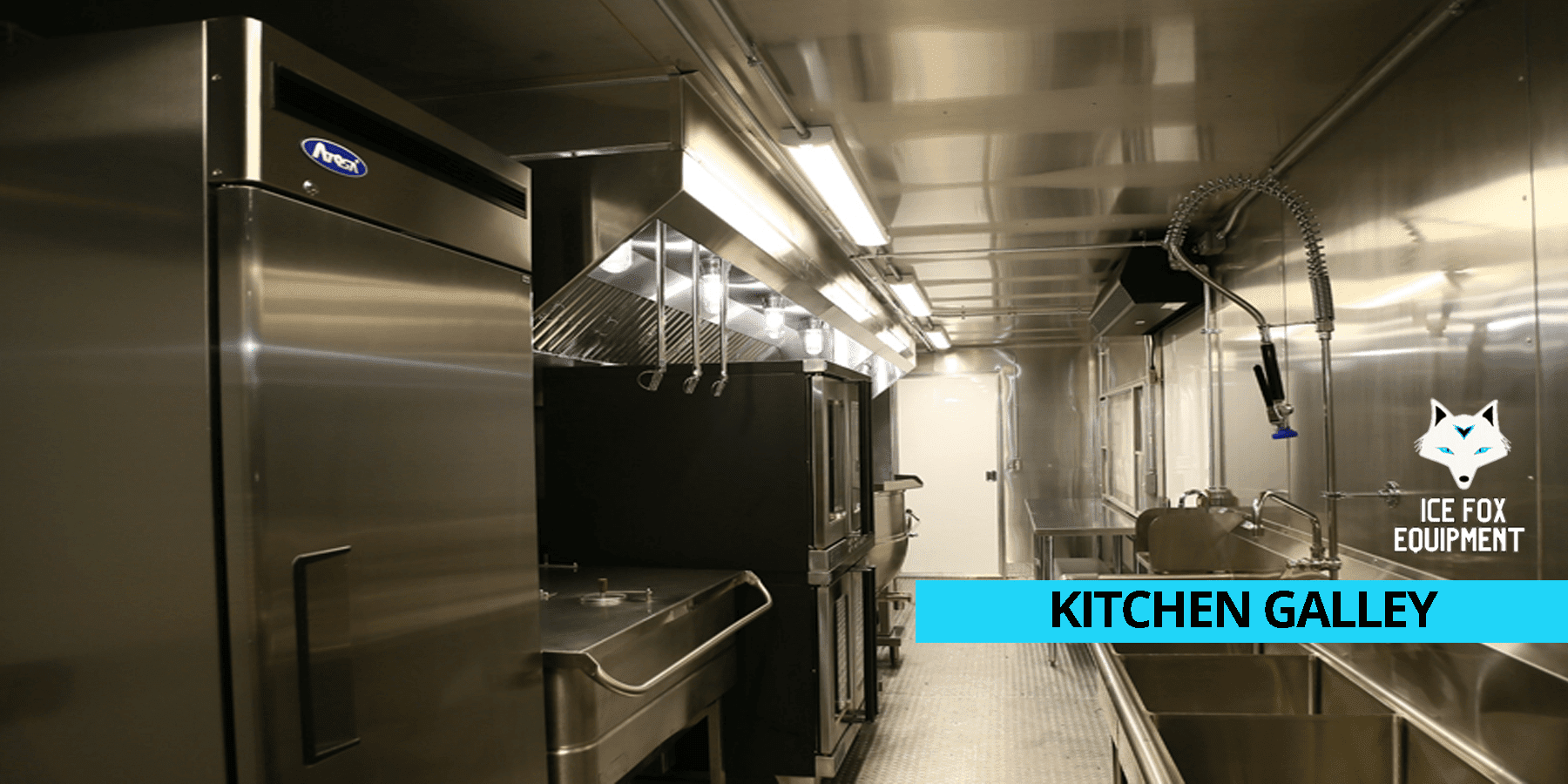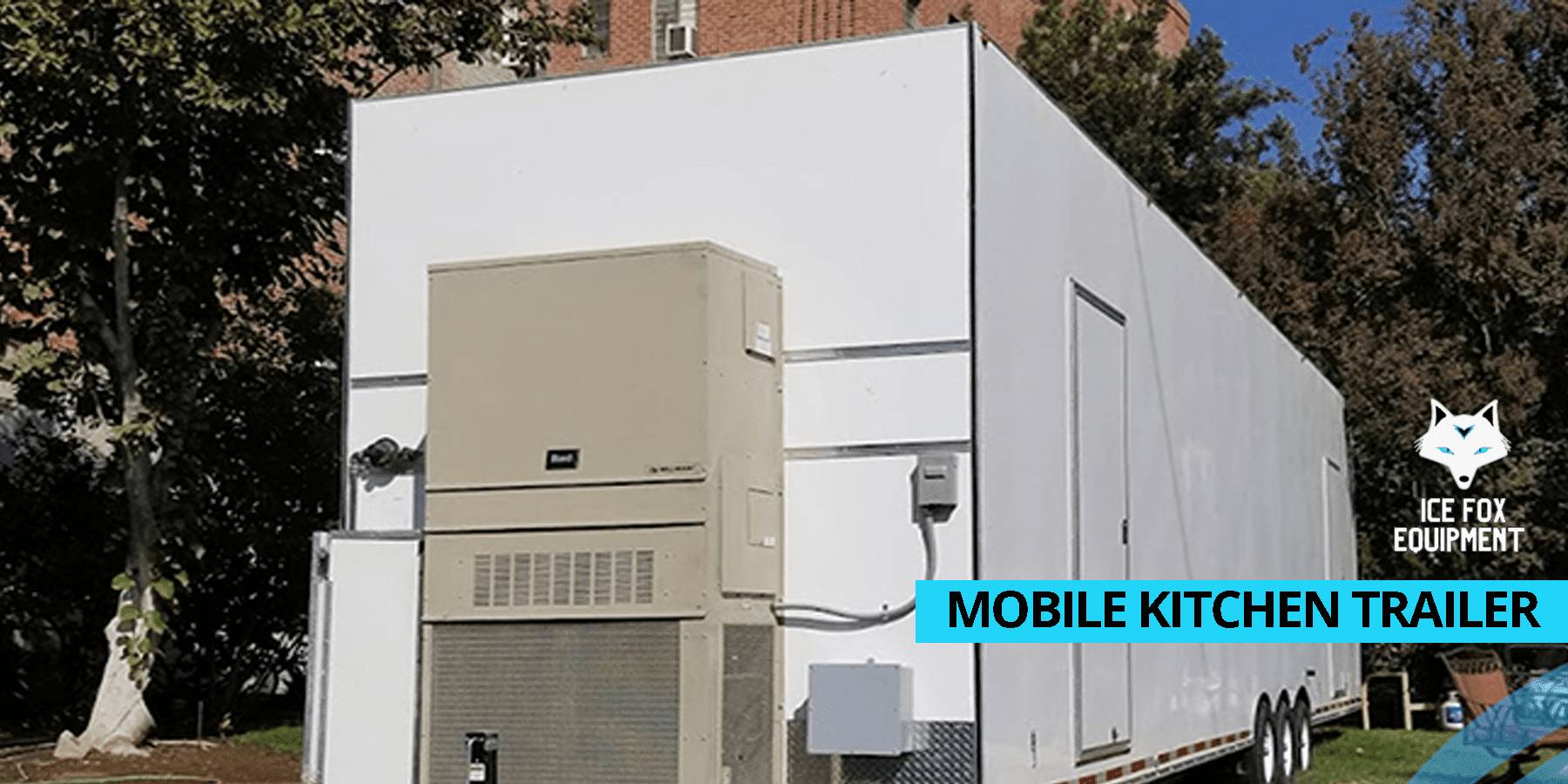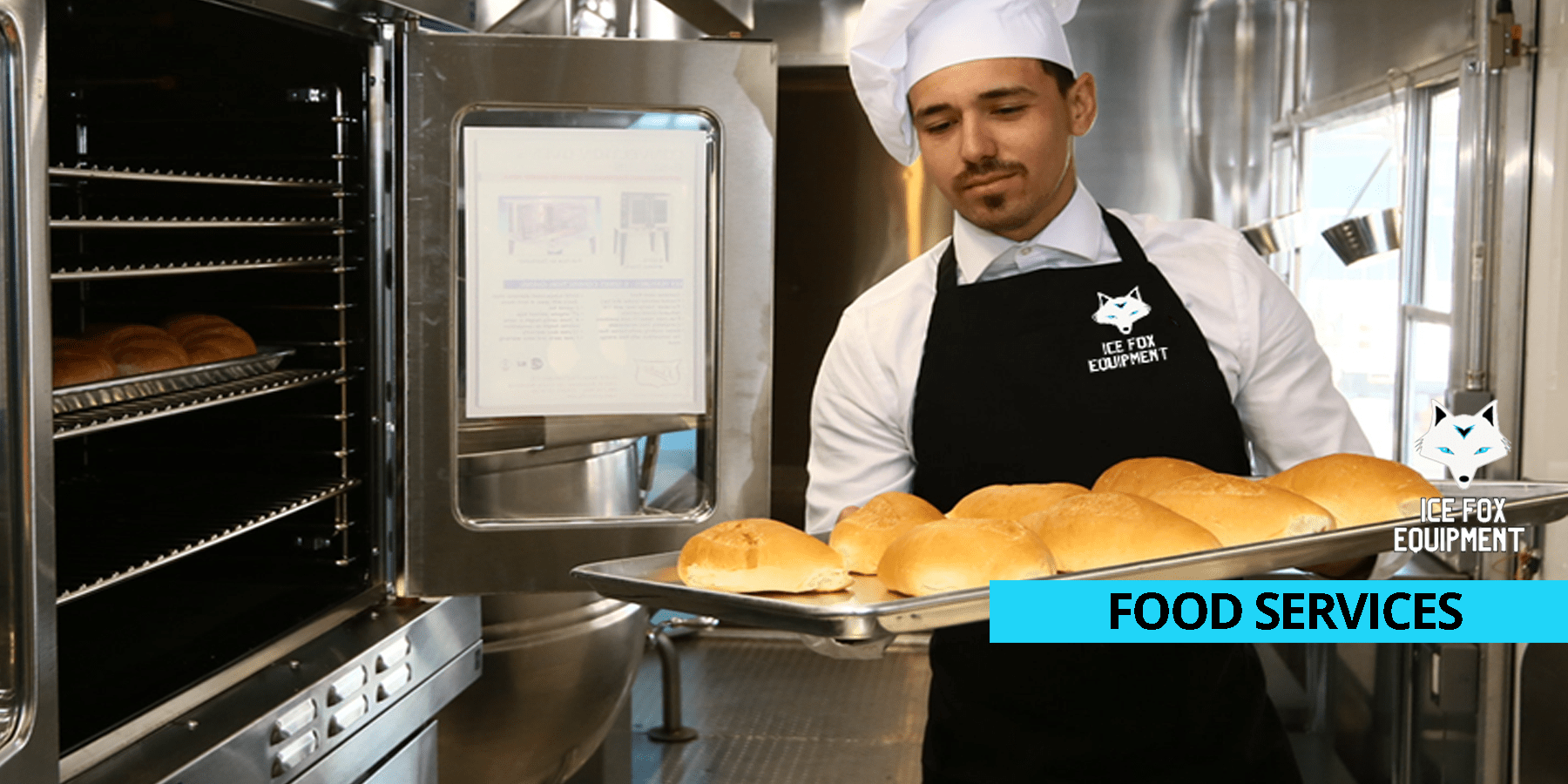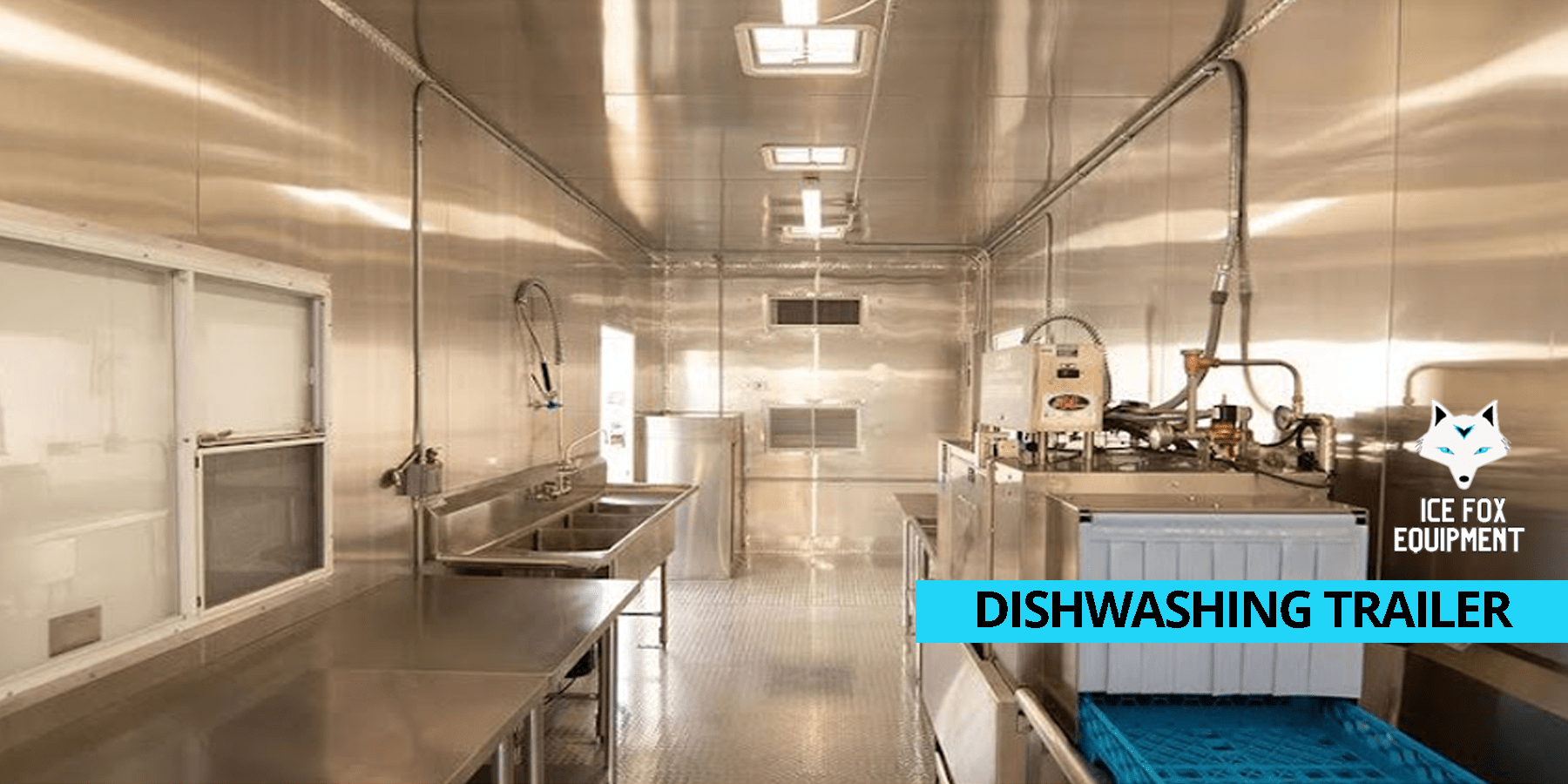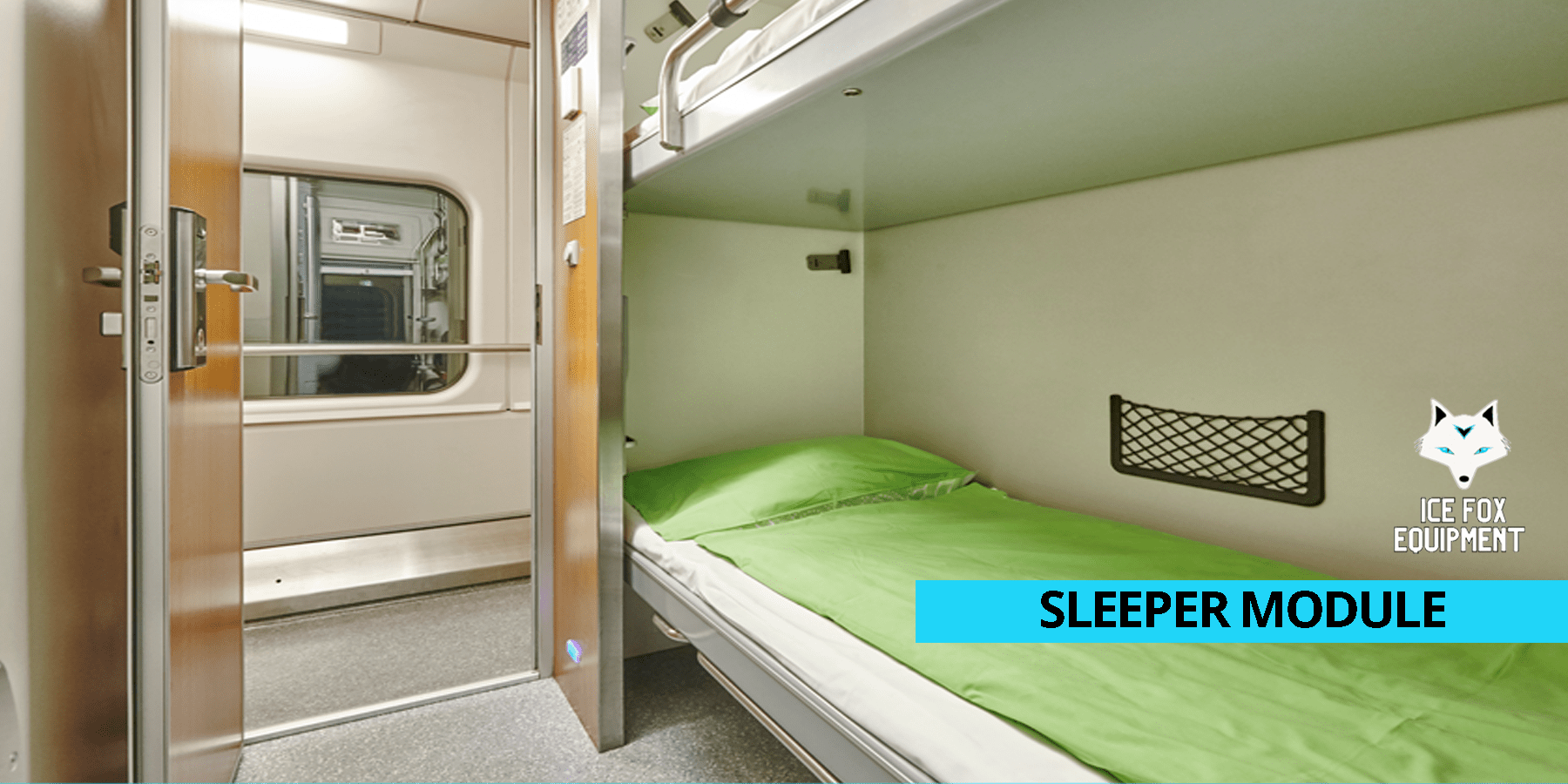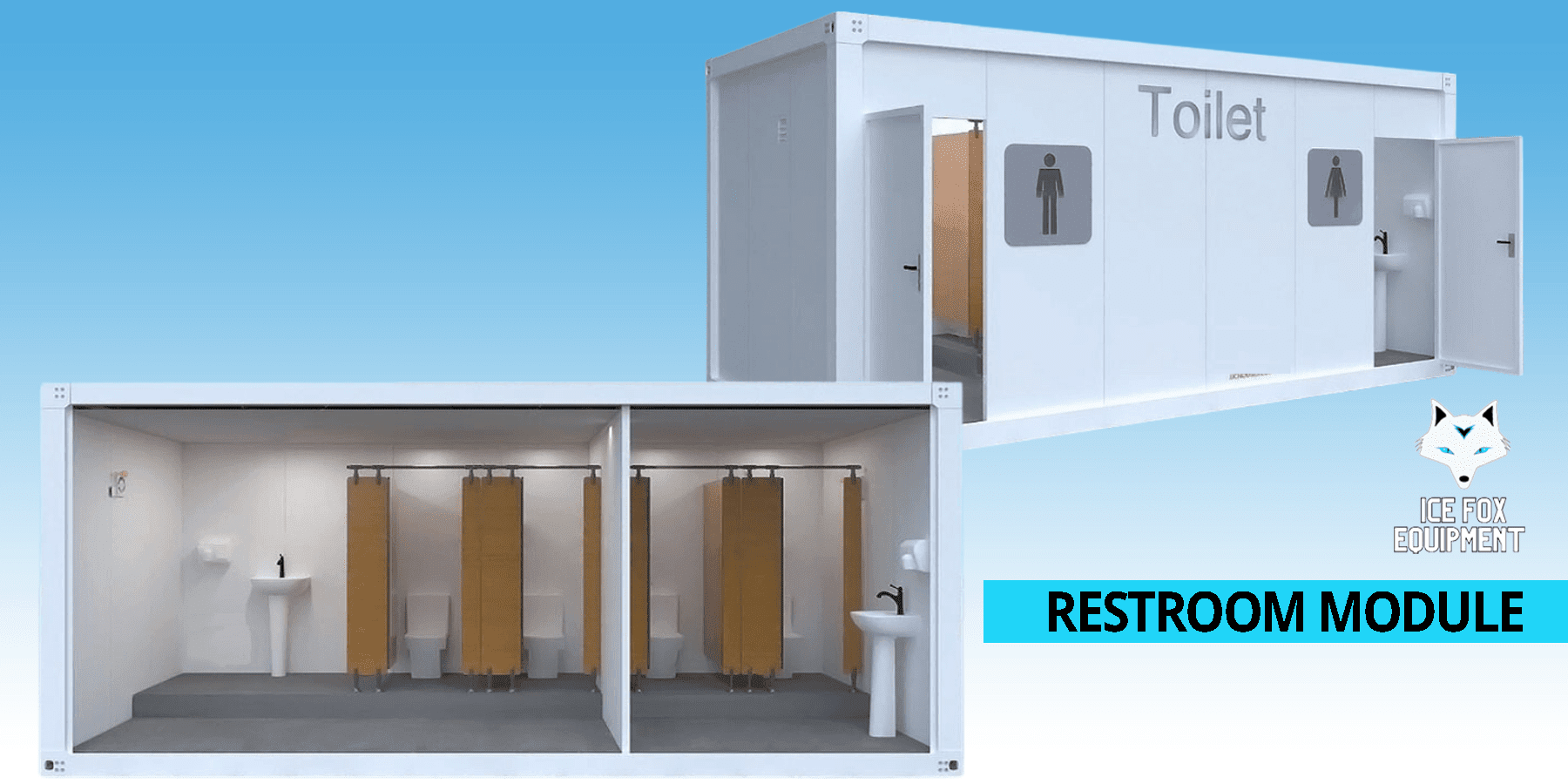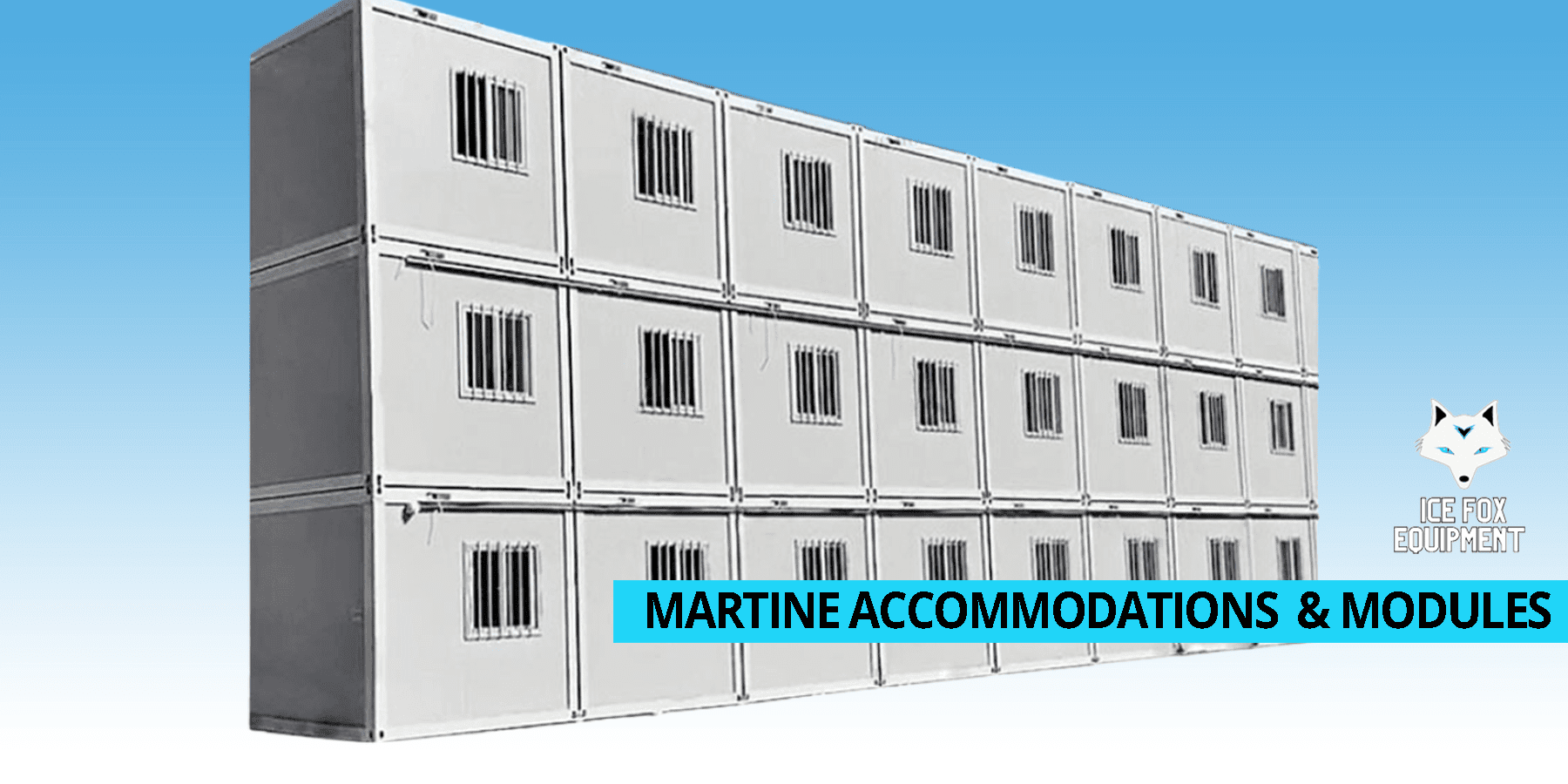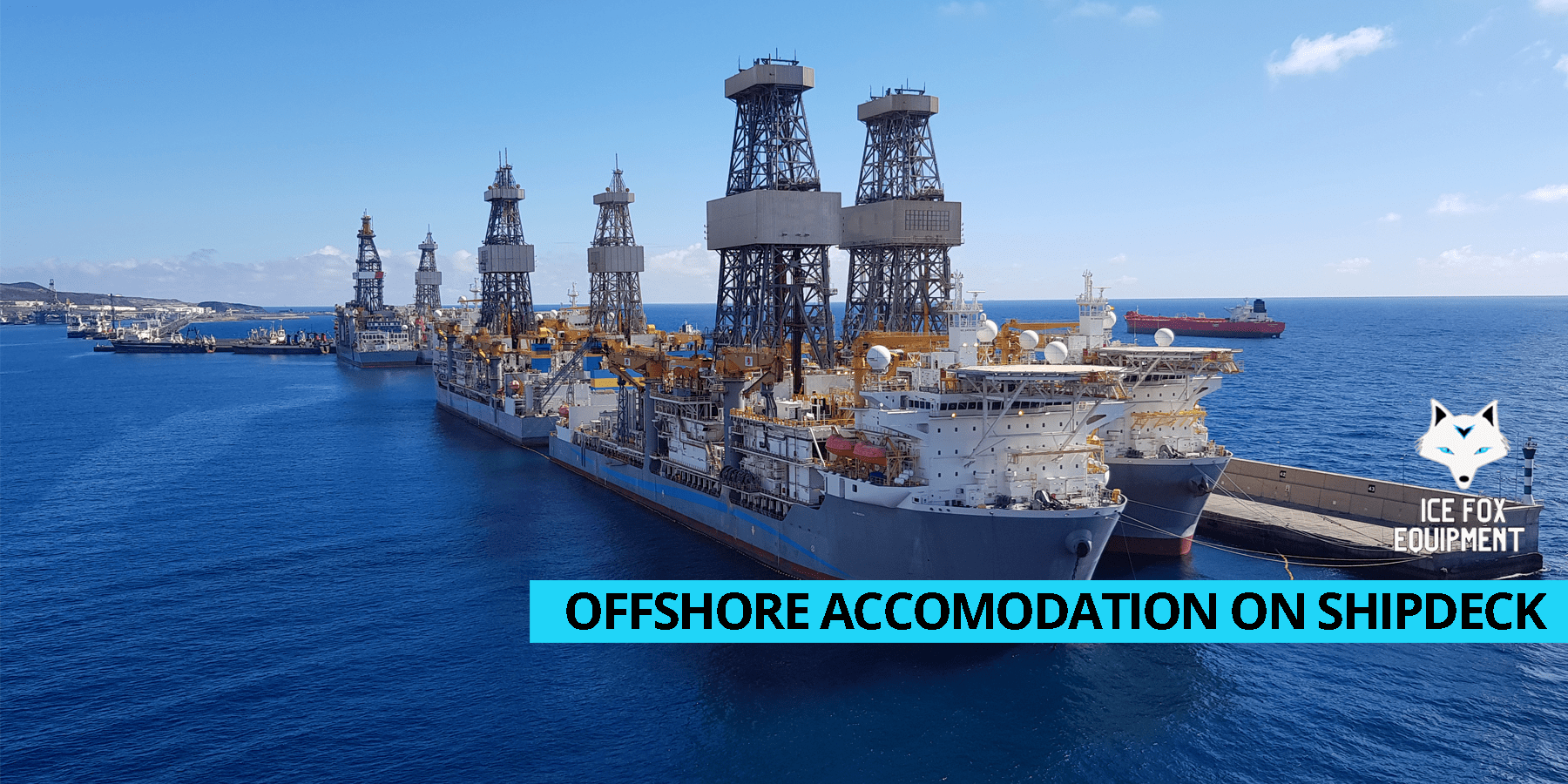 Your Own Clean Water Tanks
Because water tanks have already been installed, there is no need to be concerned about a tainted local water supply. Regardless of the weather, your guests or employees will always be clean and sanitary owing to the self-contained system of the Ice Fox Equipment trailer in Missouri. 
And, based on your individual requirements, we may design the greatest one-of-a-kind solution for each situation.  
Fully Equipped
Water pumps, soap dispensers, and mirrors are included in Ice Fox Equipment portable shower trailers in Missouri for hiring or leasing to provide proper hygiene regardless of location. Our trailers are outfitted with safety features to prevent accidents while in use, as well as simple hookups for the intake and hose. 
Get Clean in Any Location
Depending on the situation, our shower trailers may be powered by either electricity or propane, so there is no need to worry about finding a power source everywhere. Ice Fox Equipment shower trailers in Missouri are the perfect solution to all of your sanitation and hygiene needs. Ice Fox Equipment in Missouri is always available, whether you're at a fair or rodeo, camping in the country, or even during catastrophic disasters like hurricanes and wildfires.
So, if you want shower trailers for any reason, please contact Ice Fox Equipment in Missouri as soon as possible to arrange a consultation with one of our professionals.
Temporary Modular Living Facilities, Temporary Modular Restroom Buildings, Temporary Modular Shower Building, Modular Shower Rental, Modular Sleeper Rental, Bunkhouse Sleepers Rental, Temporary Bunkhouse Sleeper, Temporary Modular Locker Rooms, Modular Locker Room Rental, Modular Living Facilities Rental, Modular Sleeping Facilities Rental, Temporary Modular Restrooms Rental,Temporary Modular Sleeping Facilities, Temporary Modular Sleeper, Restroom Building Rentals.
We Served Portable Shower Trailers in Missouri, USA And It's Cities
Adrian, MO
Advance, MO
Agency, MO
Alba, MO
Albany, MO
Alma, MO
Altamont, MO
Altenburg, MO
Alton, MO
Amazonia, MO
Amoret, MO
Amsterdam, MO
Anderson, MO
Annapolis, MO
Anniston, MO
Appleton City, MO
Arbyrd, MO
Arcadia, MO
Archie, MO
Armstrong, MO
Arnold, MO
Asbury, MO
Ash Grove, MO
Ashland, MO
Atlanta, MO
Augusta, MO
Aurora, MO
Auxvasse, MO
Ava, MO
Bakersfield, MO
Ballwin, MO
Barnard, MO
Barnett, MO
Barnhart, MO
Bates City, MO
Bell City, MO
Belle, MO
Bellflower, MO
Belton, MO
Benton, MO
Berger, MO
Bernie, MO
Bertrand, MO
Bethany, MO
Bevier, MO
Billings, MO
Birch Tree, MO
Bismarck, MO
Black, MO
Blackburn, MO
Bland, MO
Blodgett, MO
Bloomfield, MO
Bloomsdale, MO
Blue Springs, MO
Blythedale, MO
Bogard, MO
Bolckow, MO
Bolivar, MO
Bonne Terre, MO
Boonville, MO
Bosworth, MO
Bourbon, MO
Bowling Green, MO
Branson, MO
Brashear, MO
Braymer, MO
Breckenridge, MO
Bridgeton, MO
Bronaugh, MO
Brookfield, MO
Brookline Station, MO
Browning, MO
Brunswick, MO
Bucklin, MO
Buckner, MO
Buffalo, MO
Bunceton, MO
Bunker, MO
Burlington Junction, MO
Butler, MO
Butterfield, MO
Cabool, MO
Cainsville, MO
Cairo, MO
Calhoun, MO
California, MO
Callao, MO
Camden Point, MO
Camden, MO
Camdenton, MO
Cameron, MO
Campbell, MO
Canalou, MO
Canton, MO
Cape Girardeau, MO
Cardwell, MO
Carl Junction, MO
Carrollton, MO
Carterville, MO
Carthage, MO
Caruthersville, MO
Cassville, MO
Cedar Hill, MO
Center, MO
Centertown, MO
Centerview, MO
Centralia, MO
Chaffee, MO
Chamois, MO
Charleston, MO
Chesterfield, MO
Chilhowee, MO
Chillicothe, MO
Clarence, MO
Clark, MO
Clarksburg, MO
Clarksdale, MO
Clarksville, MO
Clarkton, MO
Cleveland, MO
Clever, MO
Clinton, MO
Cole Camp, MO
Columbia, MO
Conception Junction, MO
Concordia, MO
Conway, MO
Cooter, MO
Corder, MO
Cottleville, MO
Cowgill, MO
Craig, MO
Crane, MO
Creighton, MO
Crocker, MO
Crystal City, MO
Cuba, MO
Curryville, MO
Dadeville, MO
De Kalb, MO
De Soto, MO
Dearborn, MO
Deepwater, MO
Delta, MO
Dexter, MO
Diamond, MO
Diggins, MO
Dixon, MO
Doniphan, MO
Downing, MO
Drexel, MO
Dudley, MO
Duenweg, MO
Eagleville, MO
East Lynne, MO
East Prairie, MO
Easton, MO
Edgerton, MO
Edina, MO
El Dorado Springs, MO
Eldon, MO
Ellington, MO
Ellsinore, MO
Elsberry, MO
Eminence, MO
Emma, MO
Eolia, MO
Essex, MO
Eureka, MO
Everton, MO
Ewing, MO
Excelsior Springs, MO
Exeter, MO
Fair Grove, MO
Fair Play, MO
Fairfax, MO
Fairview, MO
Farber, MO
Farley, MO
Farmington, MO
Fayette, MO
Fenton, MO
Festus, MO
Fillmore, MO
Fisk, MO
Flinthill, MO
Florissant, MO
Fordland, MO
Forest City, MO
Foristell, MO
Forsyth, MO
Fort Leonard Wood, MO
Frankford, MO
Fredericktown, MO
Freeburg, MO
Freeman, MO
Fremont, MO
Fulton, MO
Gainesville, MO
Galena, MO
Gallatin, MO
Galt, MO
Garden City, MO
Gasconade, MO
Gerald, MO
Gideon, MO
Gilliam, MO
Gilman City, MO
Glasgow, MO
Glenwood, MO
Golden City, MO
Goodman, MO
Gordonville, MO
Gower, MO
Grain Valley, MO
Granby, MO
Grandin, MO
Grandview, MO
Grant City, MO
Gravois Mills, MO
Gray Summit, MO
Green Castle, MO
Green City, MO
Green Ridge, MO
Greenfield, MO
Greentop, MO
Greenville, MO
Greenwood, MO
Hale, MO
Hallsville, MO
Hamilton, MO
Hannibal, MO
Hardin, MO
Harrisonville, MO
Hartville, MO
Hawk Point, MO
Hayti, MO
Hazelwood, MO
Henrietta, MO
Herculaneum, MO
Hermann, MO
Hermitage, MO
Higbee, MO
Higginsville, MO
High Hill, MO
High Ridge, MO
Highlandville, MO
Hillsboro, MO
Holcomb, MO
Holden, MO
Holland, MO
Hollister, MO
Holt, MO
Holts Summit, MO
Hornersville, MO
Houston, MO
Houstonia, MO
Humansville, MO
Hume, MO
Hunnewell, MO
Huntsville, MO
Hurdland, MO
Imperial, MO
Independence, MO
Irondale, MO
Ironton, MO
Jackson, MO
Jamesport, MO
Jamestown, MO
Jasper, MO
Jefferson City, MO
Jerico Springs, MO
Jonesburg, MO
Joplin, MO
Kahoka, MO
Kansas City, MO
Kearney, MO
Kelso, MO
Kennett, MO
Keytesville, MO
Kidder, MO
Kimberling City, MO
King City, MO
Kingston, MO
Kingsville, MO
Kirksville, MO
Knob Noster, MO
Knox City, MO
Koshkonong, MO
La Belle, MO
La Grange, MO
La Monte, MO
La Plata, MO
Laclede, MO
Laddonia, MO
Lake Ozark, MO
Lake Saint Louis, MO
Lamar, MO
Lanagan, MO
Lancaster, MO
Laredo, MO
Lathrop, MO
Laurie, MO
Lawson, MO
Leadwood, MO
Leasburg, MO
Lebanon, MO
Leeton, MO
Lewistown, MO
Lexington, MO
Liberal, MO
Liberty, MO
Licking, MO
Lilbourn, MO
Lincoln, MO
Linn Creek, MO
Linn, MO
Linneus, MO
Lockwood, MO
Lone Jack, MO
Louisiana, MO
Lowry City, MO
Ludlow, MO
Macks Creek, MO
Macon, MO
Madison, MO
Maitland, MO
Malden, MO
Malta Bend, MO
Mansfield, MO
Marble Hill, MO
Marceline, MO
Marionville, MO
Marquand, MO
Marshall, MO
Marshfield, MO
Marston, MO
Marthasville, MO
Martinsburg, MO
Maryland Heights, MO
Maryville, MO
Matthews, MO
Maysville, MO
Mayview, MO
Meadville, MO
Memphis, MO
Mendon, MO
Mercer, MO
Meta, MO
Mexico, MO
Milan, MO
Mill Spring, MO
Miller, MO
Mindenmines, MO
Mineral Point, MO
Missouri City, MO
Moberly, MO
Monett, MO
Monroe City, MO
Montgomery City, MO
Montrose, MO
Morehouse, MO
Morley, MO
Morrisville, MO
Mosby, MO
Moscow Mills, MO
Mound City, MO
Mount Vernon, MO
Mountain Grove, MO
Mountain View, MO
Napoleon, MO
Naylor, MO
Neelyville, MO
Nelson, MO
Neosho, MO
Nevada, MO
New Bloomfield, MO
New Cambria, MO
New Florence, MO
New Franklin, MO
New Hampton, MO
New Haven, MO
New London, MO
New Madrid, MO
Newburg, MO
Newtonia, MO
Newtown, MO
Niangua, MO
Nixa, MO
Noel, MO
Norborne, MO
Norwood, MO
Novinger, MO
Oak Grove, MO
Oak Ridge, MO
Odessa, MO
Old Monroe, MO
Oran, MO
Oregon, MO
Oronogo, MO
Orrick, MO
Osage Beach, MO
Osborn, MO
Osceola, MO
Otterville, MO
Owensville, MO
Ozark, MO
Pacific, MO
Palmyra, MO
Paris, MO
Park Hills, MO
Parma, MO
Pattonsburg, MO
Peculiar, MO
Perry, MO
Perryville, MO
Pevely, MO
Phillipsburg, MO
Piedmont, MO
Pierce City, MO
Pilot Grove, MO
Pilot Knob, MO
Pineville, MO
Platte City, MO
Plattsburg, MO
Pleasant Hill, MO
Pleasant Hope, MO
Polo, MO
Poplar Bluff, MO
Portage Des Sioux, MO
Portageville, MO
Potosi, MO
Prairie Home, MO
Princeton, MO
Purcell, MO
Purdin, MO
Purdy, MO
Puxico, MO
Queen City, MO
Qulin, MO
Ravenwood, MO
Raymondville, MO
Raymore, MO
Rayville, MO
Reeds Spring, MO
Renick, MO
Republic, MO
Rich Hill, MO
Richland, MO
Richmond, MO
Ridgeway, MO
Risco, MO
Riverside, MO
Rocheport, MO
Rock Port, MO
Rockaway Beach, MO
Rogersville, MO
Rolla, MO
Rosebud, MO
Rushville, MO
Russellville, MO
Saginaw, MO
Saint Ann, MO
Saint Charles, MO
Saint Clair, MO
Saint Elizabeth, MO
Saint James, MO
Saint Joseph, MO
Saint Louis, MO
Saint Mary, MO
Saint Peters, MO
Saint Robert, MO
Saint Thomas, MO
Sainte Genevieve, MO
Salem, MO
Salisbury, MO
Sarcoxie, MO
Savannah, MO
Schell City, MO
Scott City, MO
Sedalia, MO
Seligman, MO
Senath, MO
Seneca, MO
Seymour, MO
Shelbina, MO
Shelbyville, MO
Sheldon, MO
Shell Knob, MO
Sibley, MO
Sikeston, MO
Silex, MO
Skidmore, MO
Slater, MO
Smithton, MO
Smithville, MO
South West City, MO
Sparta, MO
Spickard, MO
Springfield, MO
Stanberry, MO
Steele, MO
Steelville, MO
Stewartsville, MO
Stockton, MO
Stotts City, MO
Stover, MO
Strafford, MO
Sturgeon, MO
Sullivan, MO
Summersville, MO
Sunrise Beach, MO
Sweet Springs, MO
Tallapoosa, MO
Taneyville, MO
Tarkio, MO
Thayer, MO
Theodosia, MO
Tipton, MO
Trenton, MO
Trimble, MO
Troy, MO
Tuscumbia, MO
Union Star, MO
Union, MO
Unionville, MO
Urbana, MO
Urich, MO
Utica, MO
Valley Park, MO
Van Buren, MO
Vandalia, MO
Vanduser, MO
Verona, MO
Versailles, MO
Viburnum, MO
Vienna, MO
Villa Ridge, MO
Walker, MO
Walnut Grove, MO
Wardell, MO
Warrensburg, MO
Warrenton, MO
Warsaw, MO
Washburn, MO
Washington, MO
Waverly, MO
Wayland, MO
Waynesville, MO
Weatherby, MO
Weaubleau, MO
Webb City, MO
Wellington, MO
Wellsville, MO
Wentzville, MO
West Alton, MO
West Plains, MO
Weston, MO
Westphalia, MO
Wheatland, MO
Wheaton, MO
Wheeling, MO
Whiteman Air Force Base, MO
Willard, MO
Williamsville, MO
Willow Springs, MO
Windsor, MO
Winfield, MO
Winona, MO
Winston, MO
Wright City, MO
Wyaconda, MO
Wyatt, MO