The general public was in mind when we designed our Ice Fox Equipment portable restroom trailers in Pennsylvania. They may be utilized for practically any situation. They are made to be strong enough to survive even the most demanding public events while yet being elegant enough to be used at weddings. When developing our one-of-a-kind trailers, Ice Fox Equipment in Pennsylvania draws on our significant experience renting toilet trailers.   
We made virtually all of the component components changeable with goods available at hardware shops to avoid having to wait for a proprietary part from the manufacturer if a replacement is required.
Features of our Ice Fox Equipment  portable restrooms in Pennsylvania for sale or rent: 
Easy to install:

Self-leveling steps pull out in seconds and level themselves automatically for convenient installation on uneven terrain or near a curb. Our fold-out rails are quick and simple to install, and the stabilizer jack location makes them completely accessible. A level is the sole tool necessary for setup.

Easy to clean:

The fiberglass is gel coated to provide a durable, smooth surface that repels dirt and is simple to clean with a cloth and household cleanser.

Durability:

Our portable restrooms for sale or rent all include a steel frame with gel-coated fiberglass on the interior and external walls, ceiling, flooring, and roof.

Easy Maintenance:

Our Ice Fox Equipment portable restroom was created with low upkeep in mind. However, when repair is necessary, our big mechanical room door provides easy access to all trailer components.  
Is it necessary to have portable toilets at your event? Do you have a restroom trailer that need upkeep or repairs? Ice Fox Equipment in Pennsylvania will look after you. A quick and trustworthy sanitation solution is simply a phone call away while remodeling or preparing special events.
Ice Fox Equipment mobile bathroom trailers in Pennsylvania are an excellent choice for all of your temporary toilet needs. In our larger trailers, men's and women's cubicles, as well as urinals, are provided. Radio music, stainless steel sinks, vanity mirrors, and air conditioning are among the amenities. 
Our portable restrooms in Pennsylvania provide all of the comforts of home. In the winter, heat; in the summer, air conditioning: 
The two-station restroom trailer is small and easy to put up in tight quarters. It features separate men's and women's stalls that are fully furnished. 
By selecting this option, you may upgrade to a 4-stall restroom trailer with double the space. 
Four sinks and eight toilets are available in our eight-station bathroom trailer in Pennsylvania. There are two urinals and two stalls on the men's side, and four lockable stalls on the women's side.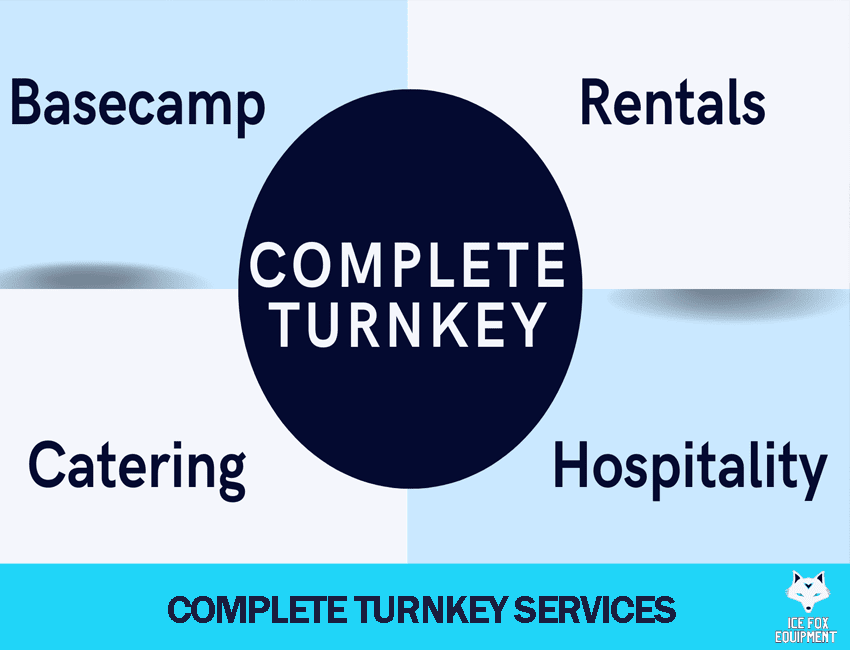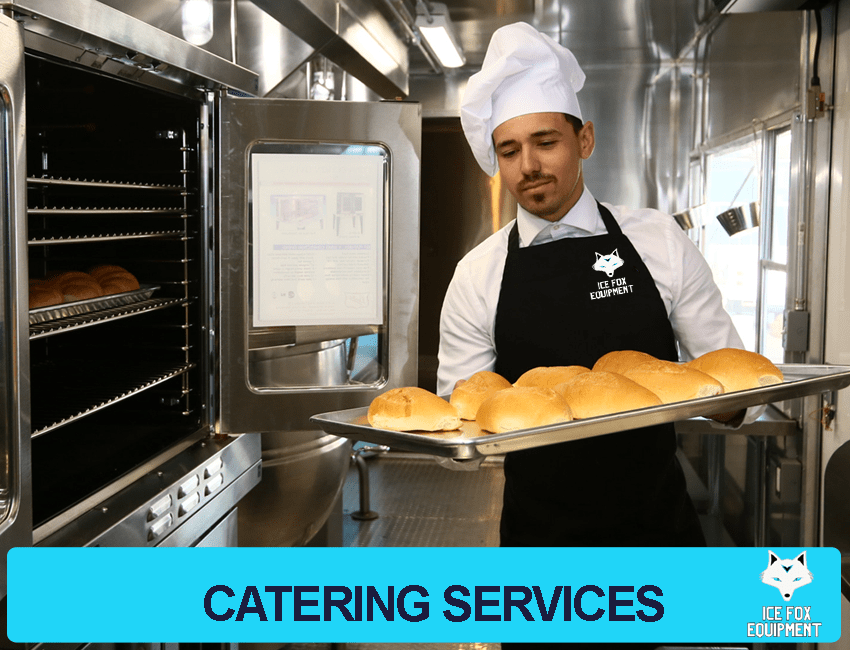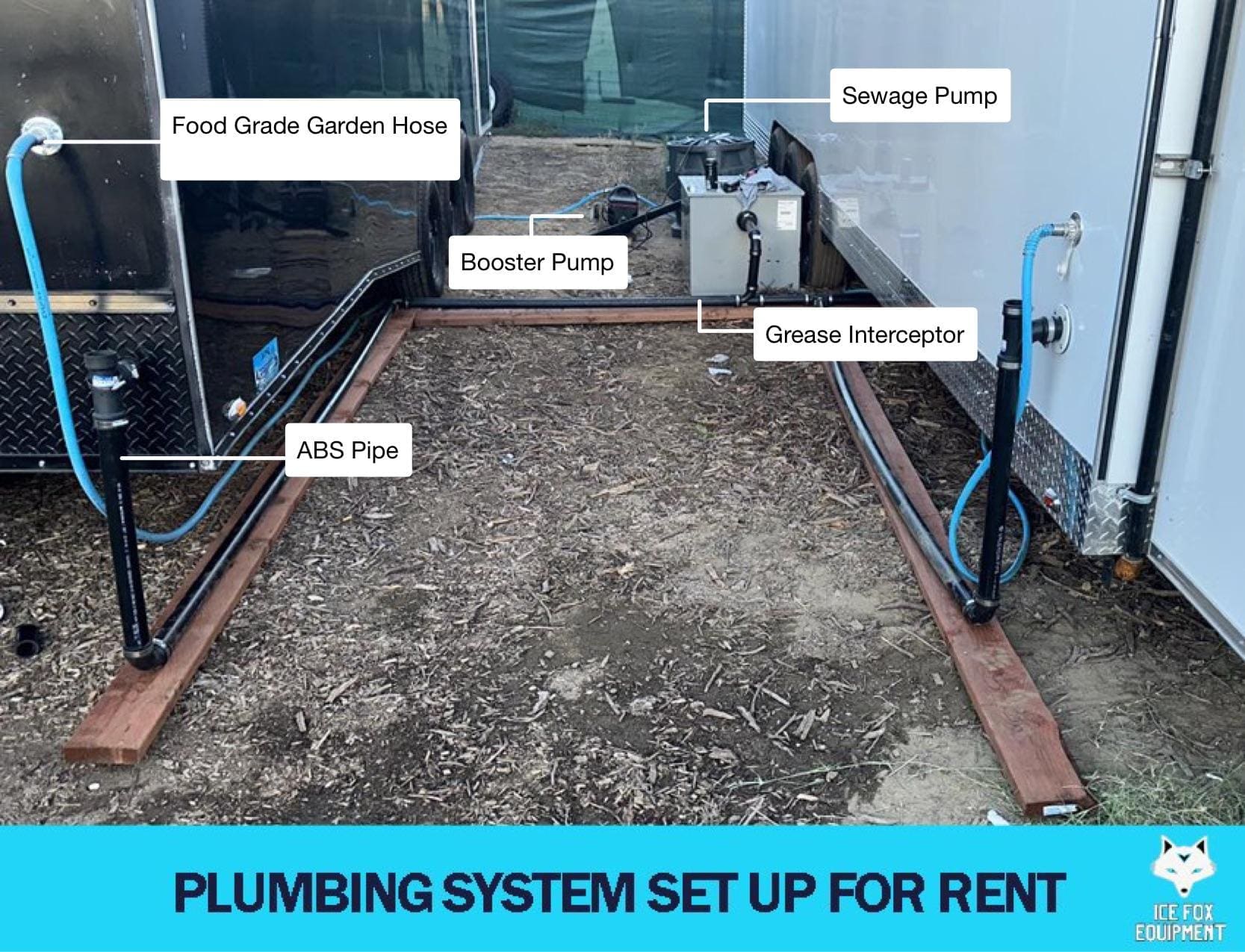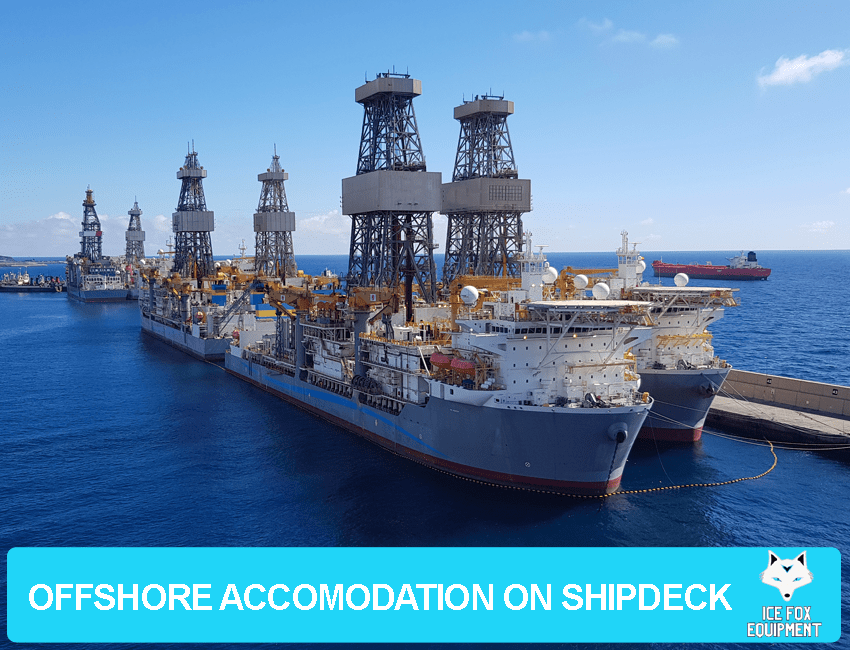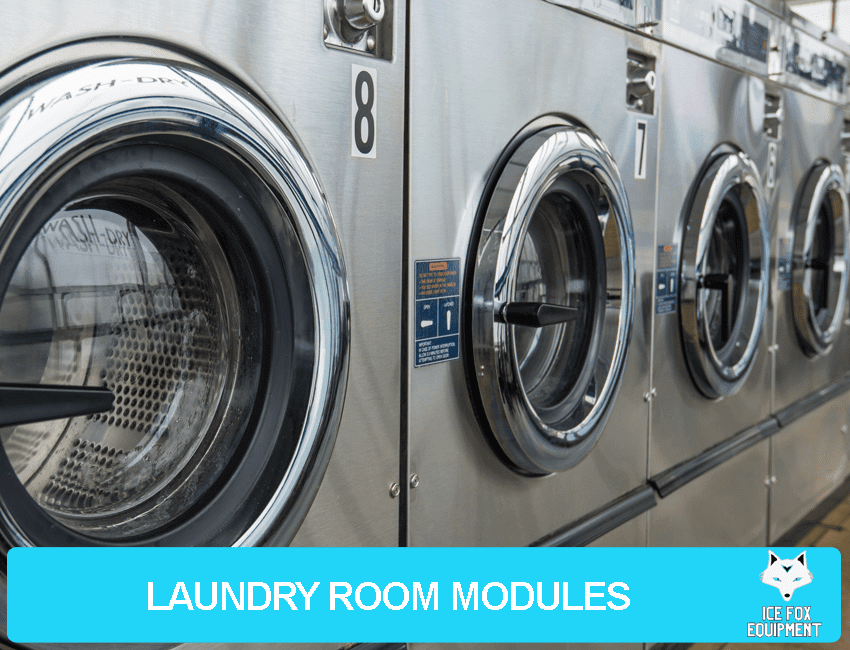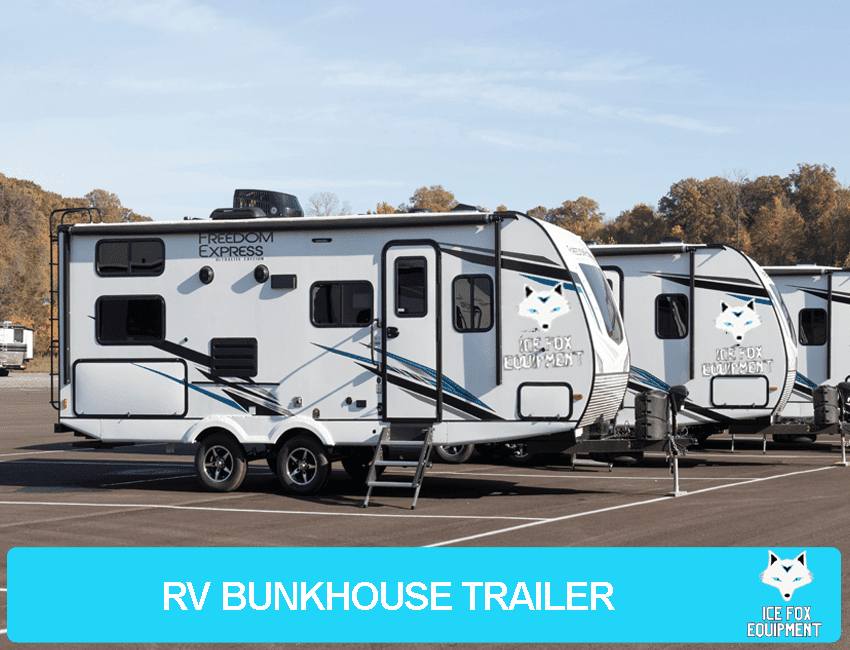 The following features distinguish each of our trailers from those of the competition: 
Heating and Cooling System in Pennsylvania

Full-size urinals in Pennsylvania

Vanity Mirrors in Pennsylvania

Soap Dispensers in Pennsylvania

Hot/Cold Water Faucet in Pennsylvania

Floor-to-ceiling doors in Pennsylvania

Stainless Steel Sinks in Pennsylvania

Seat Covers in Pennsylvania

Stereo Sound System in Pennsylvania
Regardless of the scale or complexity of your project, Ice Fox Equipment in Pennsylvania can provide you with high-quality portable bathroom trailers.
Temporary Modular Living Facilities, Modular Living Facilities Rental, Temporary Modular Locker Rooms, Modular Locker Room Rental,Temporary Modular Restrooms Rental, Temporary Modular Restroom Buildings, Temporary Modular Sleeping Facilities Restroom Building Rentals, Temporary Modular Shower Building, Modular Shower Rental, Modular Sleeper Rental, Temporary Modular Sleeper, Bunkhouse Sleepers Rental, Temporary Bunkhouse Sleeper, Modular Sleeping Facilities Rental.
We served Portable Restroom Trailers in Pennsylvania, USA and it's cities.
Aaronsburg, PA
Abbottstown, PA
Adamsburg, PA
Adamstown, PA
Addison, PA
Akron, PA
Albion, PA
Alburtis, PA
Alexandria, PA
Aliquippa, PA
Allenport, PA
Allentown, PA
Altoona, PA
Ambler, PA
Ambridge, PA
Amity, PA
Annville, PA
Apollo, PA
Archbald, PA
Ardmore, PA
Arendtsville, PA
Aristes, PA
Arona, PA
Ashland, PA
Ashville, PA
Atglen, PA
Auburn, PA
Audubon, PA
Austin, PA
Avis, PA
Avondale, PA
Avonmore, PA
Baden, PA
Bally, PA
Bangor, PA
Bath, PA
Beallsville, PA
Bear Creek, PA
Beaver Falls, PA
Beaver Meadows, PA
Beaver Springs, PA
Beaver, PA
Beaverdale, PA
Beavertown, PA
Bechtelsville, PA
Beech Creek, PA
Belle Vernon, PA
Bellefonte, PA
Belleville, PA
Bellwood, PA
Bendersville, PA
Bentleyville, PA
Benton, PA
Berlin, PA
Bernville, PA
Berrysburg, PA
Berwick, PA
Bessemer, PA
Bethel Park, PA
Bethlehem, PA
Big Run, PA
Biglerville, PA
Birdsboro, PA
Black Lick, PA
Blain, PA
Blairsville, PA
Blanchard, PA
Blooming Glen, PA
Bloomsburg, PA
Blossburg, PA
Blue Bell, PA
Boalsburg, PA
Boiling Springs, PA
Bolivar, PA
Boswell, PA
Bowmanstown, PA
Boyertown, PA
Brackenridge, PA
Braddock, PA
Bradford, PA
Bradfordwoods, PA
Branchdale, PA
Bridgeport, PA
Brisbin, PA
Bristol, PA
Broad Top, PA
Brockway, PA
Brodheadsville, PA
Brookhaven, PA
Brookville, PA
Broomall, PA
Brownstown, PA
Brownsville, PA
Bruin, PA
Bryn Athyn, PA
Bryn Mawr, PA
Burgettstown, PA
Burnham, PA
Burnside, PA
Butler, PA
California, PA
Callensburg, PA
Callery, PA
Calumet, PA
Cambridge Springs, PA
Camp Hill, PA
Campbelltown, PA
Canonsburg, PA
Canton, PA
Carbondale, PA
Carlisle, PA
Carmichaels, PA
Carnegie, PA
Carrolltown, PA
Cashtown, PA
Catasauqua, PA
Catawissa, PA
Cecil, PA
Centerport, PA
Centerville, PA
Central City, PA
Centre Hall, PA
Chalfont, PA
Chambersburg, PA
Charleroi, PA
Cherry Tree, PA
Chester Heights, PA
Chester, PA
Chicora, PA
Christiana, PA
Clairton, PA
Clarence, PA
Clarendon, PA
Clarion, PA
Clark, PA
Clarks Summit, PA
Clarksville, PA
Claysburg, PA
Claysville, PA
Clearfield, PA
Clifton Heights, PA
Clintonville, PA
Clymer, PA
Coaldale, PA
Coalport, PA
Coatesville, PA
Cochranton, PA
Cokeburg, PA
Collegeville, PA
Columbia, PA
Colver, PA
Commodore, PA
Confluence, PA
Conneaut Lake, PA
Conneautville, PA
Connellsville, PA
Connoquenessing, PA
Conshohocken, PA
Conway, PA
Conyngham, PA
Coopersburg, PA
Cooperstown, PA
Coplay, PA
Coraopolis, PA
Cornwall, PA
Corry, PA
Corsica, PA
Coudersport, PA
Crabtree, PA
Cranesville, PA
Creekside, PA
Cresson, PA
Cressona, PA
Croydon, PA
Curtisville, PA
Curwensville, PA
Daisytown, PA
Dallas, PA
Dallastown, PA
Dalton, PA
Danville, PA
Darby, PA
Darlington, PA
Dauphin, PA
Davidsville, PA
Dawson, PA
Dayton, PA
Delano, PA
Delaware Water Gap, PA
Delmont, PA
Delta, PA
Denver, PA
Derry, PA
Dickson City, PA
Dillsburg, PA
Donora, PA
Dover, PA
Doylestown, PA
Dravosburg, PA
Drexel Hill, PA
Du Bois, PA
Dublin, PA
Dunbar, PA
Duncannon, PA
Duncansville, PA
Dunlevy, PA
Duquesne, PA
Duryea, PA
Dushore, PA
Eagleville, PA
East Berlin, PA
East Brady, PA
East Butler, PA
East Greenville, PA
East Mc Keesport, PA
East Petersburg, PA
East Pittsburgh, PA
East Prospect, PA
East Stroudsburg, PA
East Vandergrift, PA
Easton, PA
Eau Claire, PA
Ebensburg, PA
Edinboro, PA
Elco, PA
Elderton, PA
Eldred, PA
Elgin, PA
Elizabeth, PA
Elizabethtown, PA
Elizabethville, PA
Elkland, PA
Ellsworth, PA
Ellwood City, PA
Elysburg, PA
Emigsville, PA
Emlenton, PA
Emmaus, PA
Emporium, PA
Enola, PA
Enon Valley, PA
Ephrata, PA
Erie, PA
Ernest, PA
Evans City, PA
Everett, PA
Everson, PA
Export, PA
Exton, PA
Factoryville, PA
Fairchance, PA
Fairfield, PA
Fairless Hills, PA
Fairview, PA
Falls Creek, PA
Farrell, PA
Fawn Grove, PA
Fayette City, PA
Fayetteville, PA
Feasterville Trevose, PA
Felton, PA
Ferndale, PA
Finleyville, PA
Fleetwood, PA
Flourtown, PA
Folcroft, PA
Folsom, PA
Ford City, PA
Ford Cliff, PA
Forest City, PA
Forest Grove, PA
Forestville, PA
Fort Washington, PA
Foxburg, PA
Frackville, PA
Franklin, PA
Franklintown, PA
Fredericksburg, PA
Fredericktown, PA
Fredonia, PA
Freeburg, PA
Freedom, PA
Freeland, PA
Freeport, PA
Friedens, PA
Friedensburg, PA
Galeton, PA
Gallitzin, PA
Gap, PA
Garrett, PA
Gastonville, PA
Gettysburg, PA
Gilberton, PA
Gilbertsville, PA
Girard, PA
Glassport, PA
Glen Campbell, PA
Glen Lyon, PA
Glen Rock, PA
Glenolden, PA
Glenside, PA
Gordon, PA
Grampian, PA
Grapeville, PA
Gratz, PA
Great Bend, PA
Green Lane, PA
Greensburg, PA
Greenville, PA
Grindstone, PA
Grove City, PA
Halifax, PA
Hallstead, PA
Hamburg, PA
Hanover, PA
Harleysville, PA
Harmonsburg, PA
Harmony, PA
Harrisburg, PA
Harrisville, PA
Hartleton, PA
Hartstown, PA
Harveys Lake, PA
Hastings, PA
Hatboro, PA
Hatfield, PA
Hawley, PA
Hawthorn, PA
Hazleton, PA
Heilwood, PA
Hellertown, PA
Herminie, PA
Hermitage, PA
Herndon, PA
Hershey, PA
Highspire, PA
Hiller, PA
Hollidaysburg, PA
Homer City, PA
Homestead, PA
Honesdale, PA
Honey Brook, PA
Hooversville, PA
Hop Bottom, PA
Hopewell, PA
Hopwood, PA
Horsham, PA
Houston, PA
Houtzdale, PA
Howard, PA
Hughesville, PA
Hummels Wharf, PA
Hummelstown, PA
Hunker, PA
Huntingdon, PA
Hyde Park, PA
Hyde, PA
Hydetown, PA
Hyndman, PA
Imperial, PA
Jackson Center, PA
Jackson, PA
Jamestown, PA
Jeannette, PA
Jefferson, PA
Jenkintown, PA
Jennerstown, PA
Jermyn, PA
Jerome, PA
Jersey Shore, PA
Jessup, PA
Jim Thorpe, PA
Johnsonburg, PA
Johnstown, PA
Jonestown, PA
Kane, PA
King Of Prussia, PA
Kingston, PA
Kittanning, PA
Knox, PA
Knoxville, PA
Koppel, PA
Kreamer, PA
Kulpmont, PA
Kulpsville, PA
Kutztown, PA
Laceyville, PA
Lake City, PA
Lancaster, PA
Lanesboro, PA
Langhorne, PA
Lansdale, PA
Lansdowne, PA
Lansford, PA
Laporte, PA
Latrobe, PA
Lavelle, PA
Lawrenceville, PA
Lawton, PA
Le Raysville, PA
Lebanon, PA
Leechburg, PA
Leesport, PA
Leetsdale, PA
Lehighton, PA
Lemont, PA
Lemoyne, PA
Levittown, PA
Lewis Run, PA
Lewisberry, PA
Lewisburg, PA
Lewistown, PA
Liberty, PA
Light Street, PA
Ligonier, PA
Lilly, PA
Linesville, PA
Lionville, PA
Lititz, PA
Little Meadows, PA
Littlestown, PA
Liverpool, PA
Lock Haven, PA
Loganton, PA
Loganville, PA
Loretto, PA
Lucernemines, PA
Luzerne, PA
Lykens, PA
Lyon Station, PA
Macungie, PA
Madison, PA
Mahaffey, PA
Mahanoy City, PA
Malvern, PA
Manchester, PA
Manheim, PA
Manns Choice, PA
Manor, PA
Mansfield, PA
Mapleton Depot, PA
Marcus Hook, PA
Marianna, PA
Marietta, PA
Marion Center, PA
Marion Heights, PA
Markleysburg, PA
Mars, PA
Martin, PA
Martinsburg, PA
Marysville, PA
Masontown, PA
Matamoras, PA
Maytown, PA
Mc Alisterville, PA
Mc Clure, PA
Mc Connellsburg, PA
Mc Donald, PA
Mc Ewensville, PA
Mc Kean, PA
Mc Kees Rocks, PA
Mc Keesport, PA
Mc Sherrystown, PA
Mc Veytown, PA
Meadville, PA
Mechanicsburg, PA
Mechanicsville, PA
Media, PA
Mercer, PA
Mercersburg, PA
Meshoppen, PA
Mexico, PA
Meyersdale, PA
Middleburg, PA
Middleport, PA
Middletown, PA
Midland, PA
Midway, PA
Mifflin, PA
Mifflinburg, PA
Mifflintown, PA
Mifflinville, PA
Milesburg, PA
Milford, PA
Mill Creek, PA
Mill Hall, PA
Mill Village, PA
Millersburg, PA
Millerstown, PA
Millersville, PA
Millheim, PA
Millville, PA
Milroy, PA
Milton, PA
Minersville, PA
Modena, PA
Mohnton, PA
Monaca, PA
Monessen, PA
Monongahela, PA
Monroeville, PA
Mont Alto, PA
Montgomery, PA
Montgomeryville, PA
Montoursville, PA
Montrose, PA
Moosic, PA
Morrisville, PA
Morton, PA
Moscow, PA
Mount Carmel, PA
Mount Gretna, PA
Mount Holly Springs, PA
Mount Jewett, PA
Mount Joy, PA
Mount Pleasant Mills, PA
Mount Pleasant, PA
Mount Pocono, PA
Mount Union, PA
Mount Wolf, PA
Mountainhome, PA
Mountville, PA
Muncy, PA
Myerstown, PA
Nanticoke, PA
Nanty Glo, PA
Narberth, PA
Nazareth, PA
Nemacolin, PA
Nescopeck, PA
Nesquehoning, PA
New Albany, PA
New Alexandria, PA
New Berlin, PA
New Bethlehem, PA
New Brighton, PA
New Castle, PA
New Columbia, PA
New Cumberland, PA
New Eagle, PA
New Florence, PA
New Freedom, PA
New Galilee, PA
New Holland, PA
New Hope, PA
New Kensington, PA
New Kingstown, PA
New Milford, PA
New Oxford, PA
New Paris, PA
New Philadelphia, PA
New Ringgold, PA
New Salem, PA
New Stanton, PA
New Wilmington, PA
Newburg, PA
Newell, PA
Newmanstown, PA
Newport, PA
Newry, PA
Newton Hamilton, PA
Newtown, PA
Newville, PA
Nicholson, PA
Norristown, PA
North Apollo, PA
North East, PA
North Versailles, PA
North Wales, PA
Northampton, PA
Northern Cambria, PA
Northumberland, PA
Norwood, PA
Numidia, PA
Nuremberg, PA
Oakdale, PA
Oakmont, PA
Oil City, PA
Old Forge, PA
Oliver, PA
Olyphant, PA
Oneida, PA
Orangeville, PA
Orbisonia, PA
Oreland, PA
Orrstown, PA
Orwigsburg, PA
Osceola Mills, PA
Oxford, PA
Palmerton, PA
Palmyra, PA
Paoli, PA
Paradise, PA
Parker, PA
Parkesburg, PA
Parryville, PA
Patton, PA
Paxtonville, PA
Pen Argyl, PA
Penn, PA
Penns Creek, PA
Pennsburg, PA
Perkasie, PA
Perryopolis, PA
Petersburg, PA
Petrolia, PA
Philadelphia, PA
Philipsburg, PA
Phoenixville, PA
Picture Rocks, PA
Pillow, PA
Pine Grove Mills, PA
Pine Grove, PA
Pitcairn, PA
Pittsburgh, PA
Pittston, PA
Plainfield, PA
Pleasantville, PA
Plumville, PA
Plymouth Meeting, PA
Plymouth, PA
Pocono Pines, PA
Point Marion, PA
Polk, PA
Port Allegany, PA
Port Clinton, PA
Port Matilda, PA
Port Royal, PA
Port Trevorton, PA
Portage, PA
Portersville, PA
Portland, PA
Potts Grove, PA
Pottstown, PA
Pottsville, PA
Prompton, PA
Prospect Park, PA
Prospect, PA
Punxsutawney, PA
Quakertown, PA
Quarryville, PA
Quentin, PA
Railroad, PA
Ramey, PA
Ravine, PA
Reading, PA
Reamstown, PA
Rebersburg, PA
Red Hill, PA
Red Lion, PA
Reedsville, PA
Renovo, PA
Republic, PA
Reynoldsville, PA
Rheems, PA
Rices Landing, PA
Richboro, PA
Richfield, PA
Richland, PA
Richlandtown, PA
Ridgway, PA
Ridley Park, PA
Riegelsville, PA
Rimersburg, PA
Ringtown, PA
Riverside, PA
Roaring Spring, PA
Robesonia, PA
Robinson, PA
Rochester, PA
Rockhill Furnace, PA
Rockwood, PA
Rome, PA
Roscoe, PA
Rossiter, PA
Rouseville, PA
Rouzerville, PA
Royersford, PA
Rural Valley, PA
Russellton, PA
Saint Clair, PA
Saint Marys, PA
Saint Michael, PA
Saint Petersburg, PA
Salisbury, PA
Saltillo, PA
Saltsburg, PA
Sandy Lake, PA
Sandy Ridge, PA
Saxonburg, PA
Sayre, PA
Schaefferstown, PA
Schellsburg, PA
Schnecksville, PA
Schuylkill Haven, PA
Schwenksville, PA
Scottdale, PA
Scranton, PA
Selinsgrove, PA
Sellersville, PA
Seltzer, PA
Seneca, PA
Seven Valleys, PA
Seward, PA
Sewickley, PA
Shamokin Dam, PA
Shamokin, PA
Shanksville, PA
Sharon Hill, PA
Sharon, PA
Sharpsville, PA
Sheffield, PA
Shenandoah, PA
Sheppton, PA
Shickshinny, PA
Shippenville, PA
Shippingport, PA
Shoemakersville, PA
Silverdale, PA
Skippack, PA
Slatington, PA
Slickville, PA
Sligo, PA
Slippery Rock, PA
Smethport, PA
Smithfield, PA
Smithton, PA
Snow Shoe, PA
Snydertown, PA
Somerset, PA
Souderton, PA
South Fork, PA
South Heights, PA
South Park, PA
Southwest, PA
Spartansburg, PA
Spring City, PA
Spring Grove, PA
Spring House, PA
Spring Mills, PA
Spring Mount, PA
Springboro, PA
Springdale, PA
Springfield, PA
Starrucca, PA
State College, PA
Stewartstown, PA
Stockdale, PA
Stockertown, PA
Stoneboro, PA
Stoystown, PA
Strasburg, PA
Strattanville, PA
Strausstown, PA
Stroudsburg, PA
Sturgeon, PA
Sugar Grove, PA
Summerhill, PA
Summerville, PA
Summit Hill, PA
Summit Station, PA
Sunbury, PA
Susquehanna, PA
Sutersville, PA
Swarthmore, PA
Sykesville, PA
Tamaqua, PA
Tarentum, PA
Tatamy, PA
Taylor, PA
Telford, PA
Terre Hill, PA
Thompson, PA
Thompsontown, PA
Three Springs, PA
Tidioute, PA
Tioga, PA
Tionesta, PA
Tipton, PA
Titusville, PA
Topton, PA
Toughkenamon, PA
Towanda, PA
Tower City, PA
Townville, PA
Trafford, PA
Tremont, PA
Tresckow, PA
Trevorton, PA
Troutville, PA
Troy, PA
Trumbauersville, PA
Tunkhannock, PA
Turbotville, PA
Turtle Creek, PA
Tuscarora, PA
Tyrone, PA
Ulysses, PA
Union City, PA
Union Dale, PA
Uniontown, PA
Ursina, PA
Utica, PA
Valencia, PA
Valley View, PA
Vanderbilt, PA
Vandergrift, PA
Venango, PA
Verona, PA
Vintondale, PA
Wallaceton, PA
Walnutport, PA
Wampum, PA
Warminster, PA
Warren, PA
Washington, PA
Washingtonville, PA
Waterford, PA
Watsontown, PA
Wattsburg, PA
Waymart, PA
Wayne, PA
Waynesboro, PA
Waynesburg, PA
Weatherly, PA
Wellsboro, PA
Wellsville, PA
Wernersville, PA
West Alexander, PA
West Chester, PA
West Elizabeth, PA
West Grove, PA
West Middlesex, PA
West Mifflin, PA
West Newton, PA
Westfield, PA
Westover, PA
Wheatland, PA
White Haven, PA
White, PA
Whitehall, PA
Wilkes Barre, PA
Williamsburg, PA
Williamsport, PA
Williamstown, PA
Willow Grove, PA
Willow Street, PA
Wilmerding, PA
Wilmore, PA
Wind Gap, PA
Windber, PA
Windsor, PA
Womelsdorf, PA
Wood, PA
Woodbury, PA
Woodland, PA
Woodlyn, PA
Worthington, PA
Wrightsville, PA
Wyalusing, PA
Wyncote, PA
Wyoming, PA
Yeagertown, PA
York Haven, PA
York Springs, PA
York, PA
Youngstown, PA
Youngsville, PA
Youngwood, PA
Zelienople, PA
Zion Grove, PA