When we built our Ice Fox Equipment portable restroom trailers in New York, we had the general public in mind. They may be used in almost any occasion. They are designed to be durable enough to withstand even the most demanding public events while yet being stylish enough to be used at weddings. Ice Fox Equipment in New York draws on our extensive expertise renting toilet trailers when designing our one-of-a-kind trailers.   
 To prevent having to wait for a proprietary part from the manufacturer if a replacement is necessary, we made nearly all of the component parts interchangeable with goods available at hardware stores.
Features of our Ice Fox Equipment  portable restrooms in New York for sale or rent: 
Easy to install:

Self-leveling steps pull out in seconds and level themselves automatically for convenient installation on uneven terrain or near a curb. Our fold-out rails are quick and simple to install, and the stabilizer jack location makes them completely accessible. A level is the sole tool necessary for setup.

Easy to clean:

The fiberglass is gel coated to provide a durable, smooth surface that repels dirt and is simple to clean with a cloth and household cleanser.

Durability:

Our portable restrooms for sale or rent all include a steel frame with gel-coated fiberglass on the interior and external walls, ceiling, flooring, and roof.

Easy Maintenance:

Our Ice Fox Equipment portable restroom was created with low upkeep in mind. However, when repair is necessary, our big mechanical room door provides easy access to all trailer components.  
Is it necessary to have portable toilets at your event? Do you have a restroom trailer that need upkeep or repairs? Ice Fox Equipment in New York will look after you. A quick and trustworthy sanitation solution is simply a phone call away while remodeling or preparing special events.
Ice Fox Equipment mobile bathroom trailers in New York are an excellent choice for all of your temporary toilet requirements. In our larger trailers, men's and women's cubicles, as well as urinals, are provided. Radio music, stainless steel sinks, vanity mirrors, and air conditioning are among the amenities. 
Our portable restrooms in New York provide all of the comforts of home. In the winter, heat; in the summer, air conditioning: 
The two-station restroom trailer is small and easy to put up in tight quarters. It features separate men's and women's stalls that are fully furnished. 
By selecting this option, you may upgrade to a 4-stall restroom trailer with double the space. 
Four sinks and eight toilets are available in our eight-station bathroom trailer in New York. There are two urinals and two stalls on the men's side, and four lockable stalls on the women's side.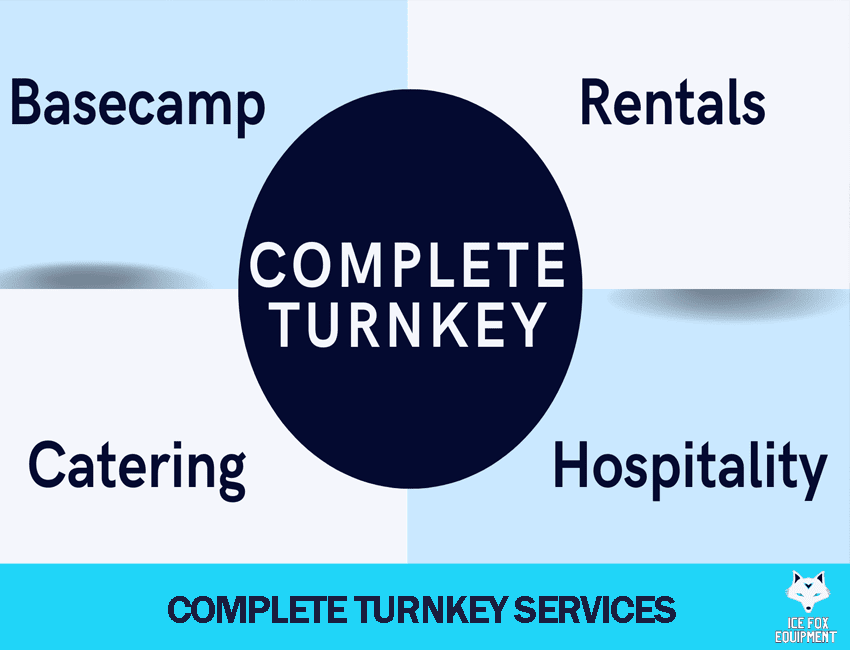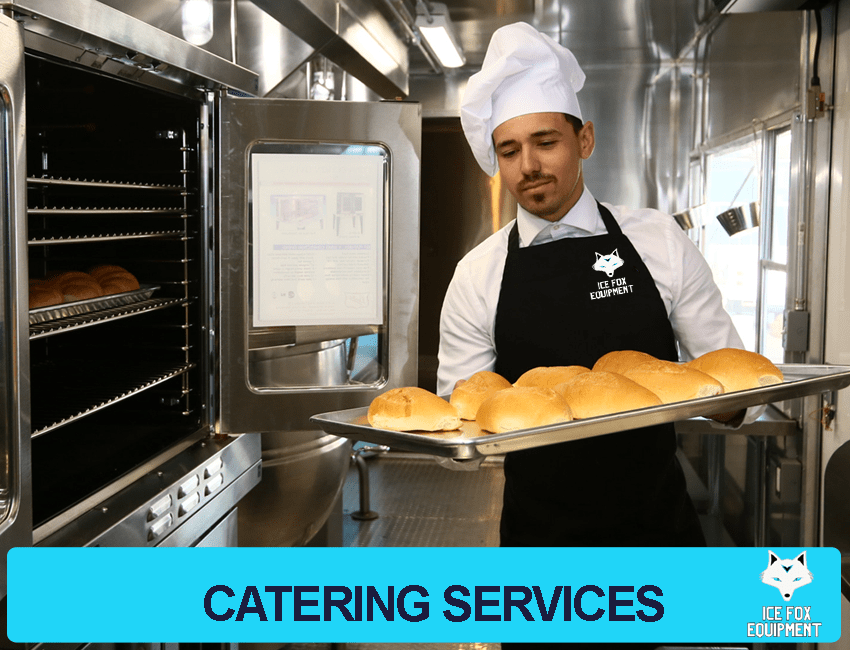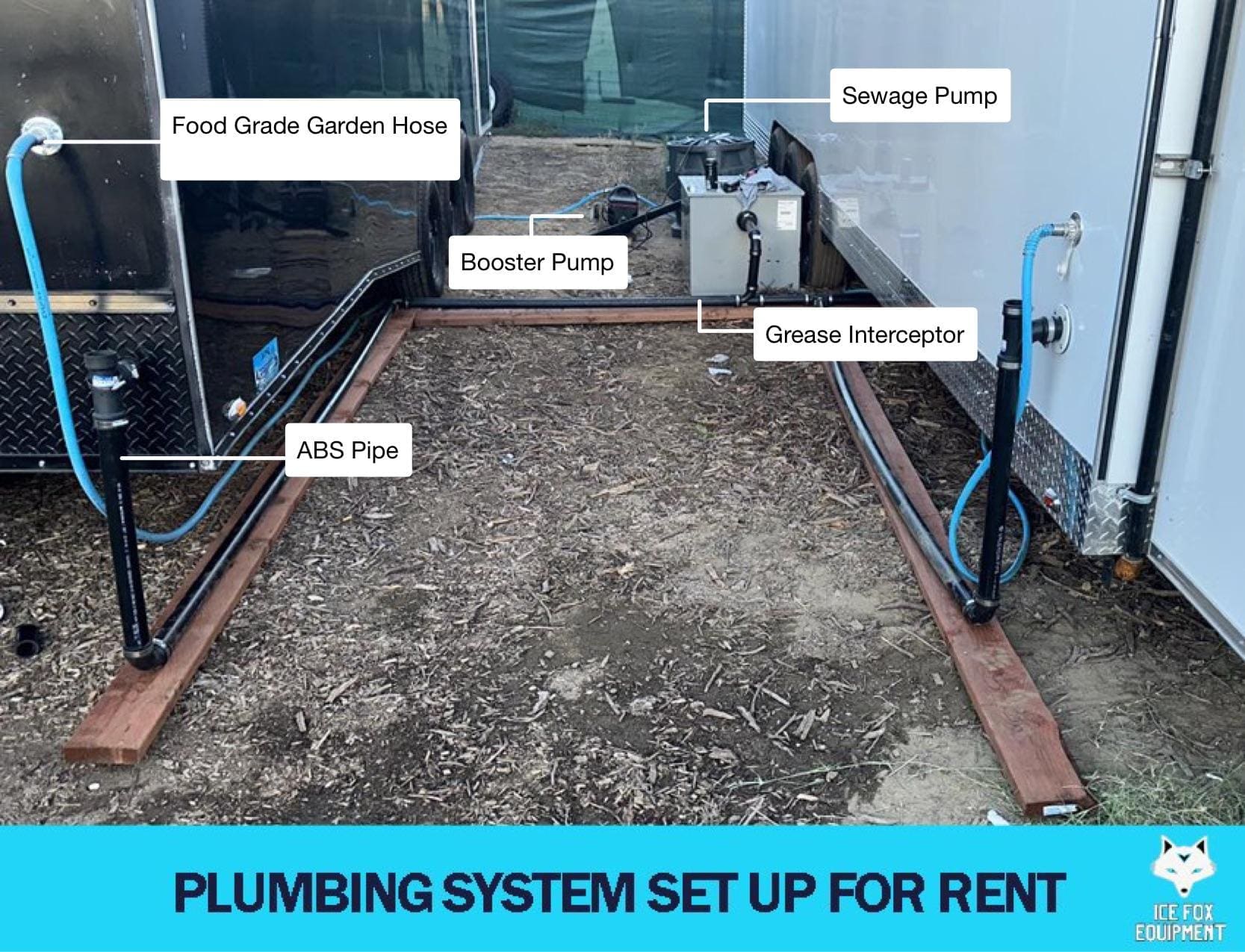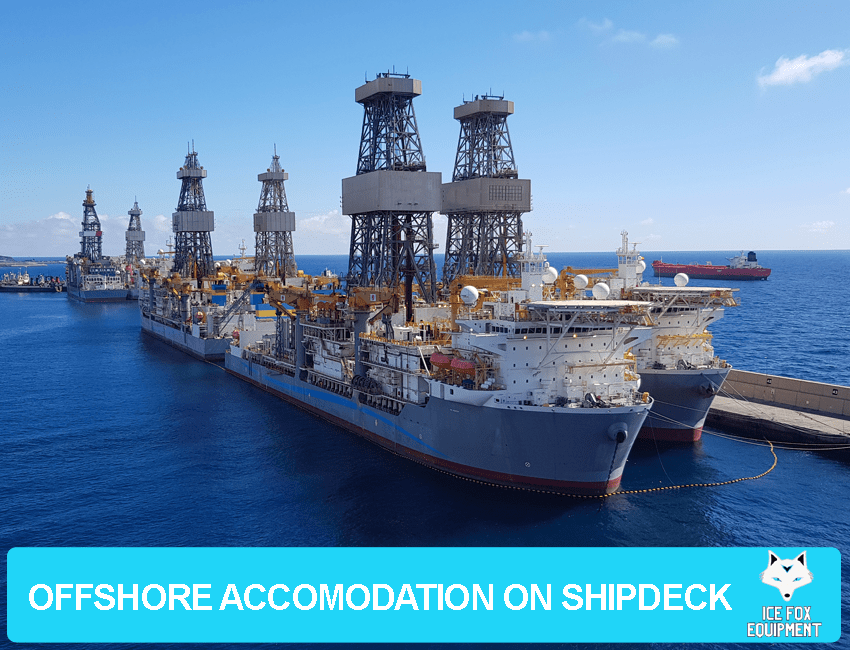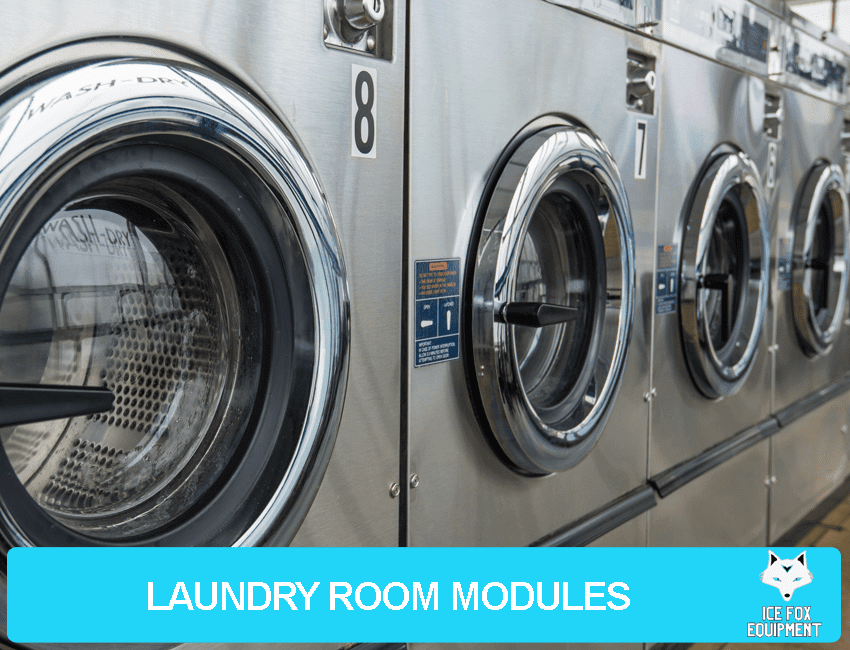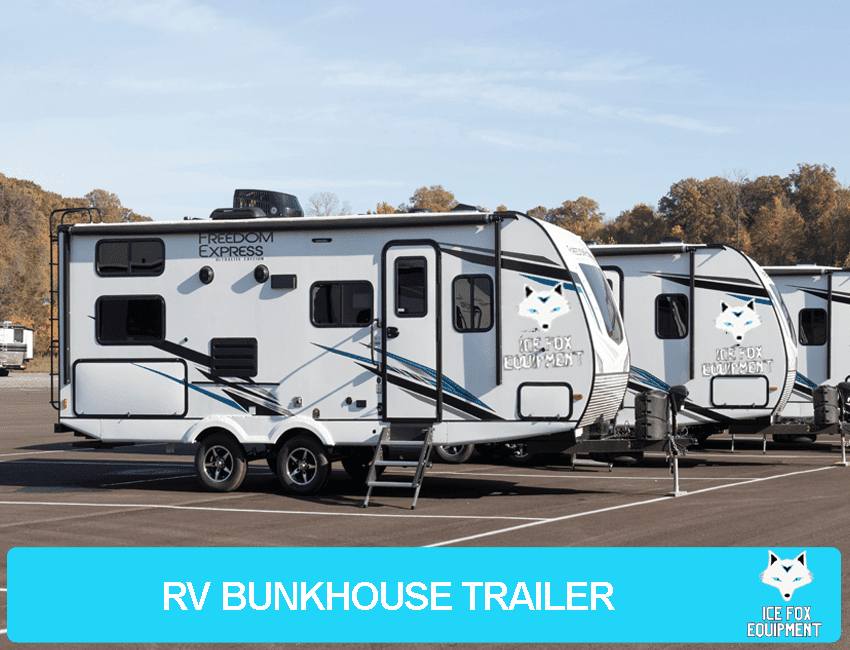 The following features distinguish each of our trailers from those of the competition: 
Heating and Cooling System in New York

Full-size urinals in New York

Vanity Mirrors in New York

Soap Dispensers in New York

Hot/Cold Water Faucet in New York

Floor-to-ceiling doors in New York

Stainless Steel Sinks in New York

Seat Covers in New York

Stereo Sound System in New York
Regardless of the size or complexity of your project, Ice Fox Equipment in New York can provide you with high-quality portable restroom trailers.
Modular Locker Room Rental, Temporary Modular Restroom Buildings, Restroom Building Rentals, Temporary Modular Shower Building, Modular Sleeper Rental, Modular Sleeping Facilities Rental, Temporary Modular Sleeper, Modular Living Facilities Rental,  Bunkhouse Sleepers Rental, Temporary Bunkhouse Sleeper,Temporary Modular Restrooms Rental, Temporary Modular Locker Rooms, Temporary Modular Living Facilities, Modular Shower Rental,Temporary Modular Sleeping Facilities.
We served Portable Restroom Trailers in New York, USA and it's cities.
Accord, NY
Adams Center, NY
Adams, NY
Addison, NY
Afton, NY
Akron, NY
Albany, NY
Albertson, NY
Albion, NY
Alden, NY
Alexander, NY
Alexandria Bay, NY
Alfred, NY
Allegany, NY
Allentown, NY
Alma, NY
Almond, NY
Altamont, NY
Altmar, NY
Altona, NY
Amagansett, NY
Amenia, NY
Amityville, NY
Amsterdam, NY
Ancram, NY
Andes, NY
Andover, NY
Angelica, NY
Angola, NY
Antwerp, NY
Apalachin, NY
Aquebogue, NY
Arcade, NY
Ardsley, NY
Argyle, NY
Arkport, NY
Armonk, NY
Ashland, NY
Athens, NY
Atlantic Beach, NY
Attica, NY
Au Sable Forks, NY
Auburn, NY
Aurora, NY
Austerlitz, NY
Ava, NY
Averill Park, NY
Avoca, NY
Avon, NY
Babylon, NY
Bainbridge, NY
Baldwin, NY
Baldwinsville, NY
Ballston Lake, NY
Ballston Spa, NY
Barker, NY
Barneveld, NY
Barton, NY
Batavia, NY
Bath, NY
Bay Shore, NY
Bayport, NY
Bayville, NY
Beacon, NY
Bedford, NY
Belfast, NY
Bellerose, NY
Bellmore, NY
Bellport, NY
Belmont, NY
Bemus Point, NY
Bergen, NY
Berkshire, NY
Berlin, NY
Berne, NY
Bethel, NY
Bethpage, NY
Big Flats, NY
Binghamton, NY
Black River, NY
Blauvelt, NY
Bloomfield, NY
Blooming Grove, NY
Bloomingburg, NY
Blue Point, NY
Bohemia, NY
Bolivar, NY
Bolton Landing, NY
Bombay, NY
Boonville, NY
Boston, NY
Bovina Center, NY
Bradford, NY
Brant, NY
Brasher Falls, NY
Brentwood, NY
Brewerton, NY
Brewster, NY
Briarcliff Manor, NY
Bridgehampton, NY
Bridgeport, NY
Bridgewater, NY
Brightwaters, NY
Broadalbin, NY
Brockport, NY
Brocton, NY
Bronxville, NY
Brookfield, NY
Brookhaven, NY
Brownville, NY
Brushton, NY
Buchanan, NY
Buffalo, NY
Burdett, NY
Burke, NY
Burlington Flats, NY
Byron, NY
Cairo, NY
Calcium, NY
Caledonia, NY
Callicoon, NY
Calverton, NY
Cambria Heights, NY
Cambridge, NY
Camden, NY
Cameron, NY
Camillus, NY
Campbell, NY
Canaan, NY
Canajoharie, NY
Canandaigua, NY
Canaseraga, NY
Canastota, NY
Candor, NY
Caneadea, NY
Canisteo, NY
Canton, NY
Cape Vincent, NY
Carle Place, NY
Carlisle, NY
Carmel, NY
Caroga Lake, NY
Carthage, NY
Cassadaga, NY
Castile, NY
Castleton On Hudson, NY
Castorland, NY
Cato, NY
Catskill, NY
Cattaraugus, NY
Cayuga, NY
Cayuta, NY
Cazenovia, NY
Cedarhurst, NY
Celoron, NY
Center Moriches, NY
Centereach, NY
Centerport, NY
Centerville, NY
Central Islip, NY
Central Square, NY
Central Valley, NY
Champlain, NY
Chappaqua, NY
Charlotteville, NY
Chateaugay, NY
Chatham, NY
Chaumont, NY
Chautauqua, NY
Chazy, NY
Chemung, NY
Chenango Bridge, NY
Chenango Forks, NY
Cherry Creek, NY
Cherry Valley, NY
Chester, NY
Chittenango, NY
Churchville, NY
Cicero, NY
Cincinnatus, NY
Clarence Center, NY
Clarence, NY
Clarendon, NY
Clark Mills, NY
Clarkson, NY
Clarksville, NY
Claverack, NY
Clay, NY
Clayton, NY
Clayville, NY
Cleveland, NY
Clifton Park, NY
Clifton Springs, NY
Clinton, NY
Clintondale, NY
Clyde, NY
Clymer, NY
Cobleskill, NY
Cochecton, NY
Coeymans, NY
Cohocton, NY
Cohoes, NY
Cold Brook, NY
Cold Spring Harbor, NY
Cold Spring, NY
Colden, NY
Collins, NY
Colton, NY
Commack, NY
Conesus, NY
Conewango Valley, NY
Congers, NY
Conklin, NY
Constable, NY
Constableville, NY
Constantia, NY
Cooperstown, NY
Copake, NY
Copenhagen, NY
Copiague, NY
Coram, NY
Corfu, NY
Corinth, NY
Corning, NY
Cornwall On Hudson, NY
Cornwall, NY
Cortland, NY
Cortlandt Manor, NY
Coxsackie, NY
Cragsmoor, NY
Croghan, NY
Crompond, NY
Croton On Hudson, NY
Crown Point, NY
Cuba, NY
Cutchogue, NY
Dannemora, NY
Dansville, NY
Darien Center, NY
Davenport, NY
Dayton, NY
De Kalb Junction, NY
De Peyster, NY
De Ruyter, NY
Deer Park, NY
Deferiet, NY
Delanson, NY
Delevan, NY
Delhi, NY
Delmar, NY
Denmark, NY
Depauville, NY
Depew, NY
Deposit, NY
Dexter, NY
Dickinson Center, NY
Dobbs Ferry, NY
Dolgeville, NY
Dover Plains, NY
Dresden, NY
Dryden, NY
Duanesburg, NY
Dundee, NY
Dunkirk, NY
Durham, NY
Eagle Bay, NY
Eagle Bridge, NY
Earlville, NY
East Aurora, NY
East Bloomfield, NY
East Greenbush, NY
East Hampton, NY
East Islip, NY
East Marion, NY
East Meadow, NY
East Moriches, NY
East Nassau, NY
East Northport, NY
East Norwich, NY
East Otto, NY
East Quogue, NY
East Randolph, NY
East Rochester, NY
East Rockaway, NY
East Syracuse, NY
East Williamson, NY
Eastchester, NY
Eastport, NY
Eaton, NY
Eden, NY
Edmeston, NY
Edwards, NY
Elba, NY
Elbridge, NY
Elizabethtown, NY
Ellenburg, NY
Ellenville, NY
Ellicottville, NY
Ellington, NY
Ellisburg, NY
Elma, NY
Elmira, NY
Elmont, NY
Elmsford, NY
Endicott, NY
Endwell, NY
Erin, NY
Esopus, NY
Esperance, NY
Essex, NY
Evans Mills, NY
Fabius, NY
Fair Haven, NY
Fairport, NY
Falconer, NY
Fallsburg, NY
Farmingdale, NY
Farmington, NY
Farmingville, NY
Farnham, NY
Fayette, NY
Fayetteville, NY
Fine, NY
Fishers Island, NY
Fishkill, NY
Fleischmanns, NY
Floral Park, NY
Florida, NY
Fonda, NY
Forestburgh, NY
Forestport, NY
Forestville, NY
Fort Ann, NY
Fort Covington, NY
Fort Drum, NY
Fort Edward, NY
Fort Johnson, NY
Fort Montgomery, NY
Fort Plain, NY
Frankfort, NY
Franklin Square, NY
Franklin, NY
Franklinville, NY
Fredonia, NY
Freedom, NY
Freeport, NY
Freeville, NY
Fremont Center, NY
Frewsburg, NY
Friendship, NY
Fulton, NY
Fultonville, NY
Gainesville, NY
Galway, NY
Garden City, NY
Gardiner, NY
Gasport, NY
Geneseo, NY
Geneva, NY
Genoa, NY
Georgetown, NY
Germantown, NY
Gerry, NY
Ghent, NY
Gilbertsville, NY
Gilboa, NY
Glasco, NY
Glen Cove, NY
Glen Head, NY
Glens Falls, NY
Glenwood Landing, NY
Gloversville, NY
Gorham, NY
Goshen, NY
Gouverneur, NY
Gowanda, NY
Grafton, NY
Grand Island, NY
Granville, NY
Great Bend, NY
Great Neck, NY
Great River, NY
Great Valley, NY
Greene, NY
Greenfield Center, NY
Greenlawn, NY
Greenport, NY
Greenvale, NY
Greenville, NY
Greenwich, NY
Greenwood Lake, NY
Greenwood, NY
Greig, NY
Groton, NY
Groveland, NY
Guilderland, NY
Guilford, NY
Hadley, NY
Hagaman, NY
Hague, NY
Hamburg, NY
Hamden, NY
Hamilton, NY
Hamlin, NY
Hammond, NY
Hammondsport, NY
Hampton Bays, NY
Hampton, NY
Hancock, NY
Hannibal, NY
Harford, NY
Harpersfield, NY
Harriman, NY
Harris, NY
Harrison, NY
Harrisville, NY
Hartford, NY
Hartsdale, NY
Hartwick, NY
Hastings On Hudson, NY
Hastings, NY
Hauppauge, NY
Haverstraw, NY
Hawthorne, NY
Hector, NY
Hempstead, NY
Henderson, NY
Henrietta, NY
Herkimer, NY
Hermon, NY
Heuvelton, NY
Hewlett, NY
Hicksville, NY
High Falls, NY
Highland Falls, NY
Highland Mills, NY
Highland, NY
Hillburn, NY
Hillsdale, NY
Hilton, NY
Hinsdale, NY
Hobart, NY
Holbrook, NY
Holland Patent, NY
Holland, NY
Holley, NY
Holtsville, NY
Homer, NY
Honeoye Falls, NY
Hoosick Falls, NY
Hoosick, NY
Hopewell Junction, NY
Hornell, NY
Horseheads, NY
Houghton, NY
Howard Beach, NY
Hudson Falls, NY
Hudson, NY
Hume, NY
Hunter, NY
Huntington Station, NY
Huntington, NY
Hurley, NY
Hyde Park, NY
Ilion, NY
Indian Lake, NY
Inlet, NY
Interlaken, NY
Inwood, NY
Irvington, NY
Island Park, NY
Islandia, NY
Islip Terrace, NY
Islip, NY
Ithaca, NY
Jackson Heights, NY
Jamesport, NY
Jamestown, NY
Jasper, NY
Java Center, NY
Jay, NY
Jefferson Valley, NY
Jefferson, NY
Jeffersonville, NY
Jericho, NY
Jewett, NY
Johnsburg, NY
Johnson City, NY
Johnstown, NY
Jordan, NY
Keene, NY
Keeseville, NY
Kendall, NY
Kent, NY
Kerhonkson, NY
Kinderhook, NY
Kings Park, NY
Kingston, NY
Kirkwood, NY
Knox, NY
La Fargeville, NY
La Fayette, NY
Lacona, NY
Lake George, NY
Lake Grove, NY
Lake Katrine, NY
Lake Luzerne, NY
Lake Placid, NY
Lake Pleasant, NY
Lake View, NY
Lakewood, NY
Lancaster, NY
Lansing, NY
Larchmont, NY
Laurel, NY
Laurens, NY
Lawrence, NY
Le Roy, NY
Lee Center, NY
Leeds, NY
Leicester, NY
Leon, NY
Levittown, NY
Lewis, NY
Lewiston, NY
Lexington, NY
Liberty, NY
Lima, NY
Limestone, NY
Lincolndale, NY
Lindenhurst, NY
Lindley, NY
Lisbon, NY
Lisle, NY
Little Falls, NY
Little Valley, NY
Liverpool, NY
Livingston Manor, NY
Livingston, NY
Livonia, NY
Locke, NY
Lockport, NY
Locust Valley, NY
Lodi, NY
Long Beach, NY
Long Lake, NY
Lorraine, NY
Lowville, NY
Lynbrook, NY
Lyndonville, NY
Lyon Mountain, NY
Lyons Falls, NY
Lyons, NY
Macedon, NY
Machias, NY
Madison, NY
Madrid, NY
Mahopac, NY
Maine, NY
Malden Bridge, NY
Malone, NY
Malverne, NY
Mamaroneck, NY
Manchester, NY
Manhasset, NY
Manlius, NY
Mannsville, NY
Manorville, NY
Marathon, NY
Marcellus, NY
Marcy, NY
Margaretville, NY
Marilla, NY
Marion, NY
Marlboro, NY
Martinsburg, NY
Maryland, NY
Masonville, NY
Massapequa Park, NY
Massapequa, NY
Massena, NY
Mastic Beach, NY
Mastic, NY
Mattituck, NY
Maybrook, NY
Mayfield, NY
Mayville, NY
Mc Donough, NY
Mc Graw, NY
Mechanicville, NY
Medford, NY
Medina, NY
Medusa, NY
Melrose, NY
Melville, NY
Mendon, NY
Meridian, NY
Merrick, NY
Mexico, NY
Mid Island, NY
Middleburgh, NY
Middleport, NY
Middlesex, NY
Middletown, NY
Middleville, NY
Milford, NY
Mill Neck, NY
Millbrook, NY
Miller Place, NY
Millerton, NY
Millport, NY
Milton, NY
Mineola, NY
Minerva, NY
Minetto, NY
Mineville, NY
Minoa, NY
Mohawk, NY
Moira, NY
Monroe, NY
Monsey, NY
Montauk, NY
Montezuma, NY
Montgomery, NY
Monticello, NY
Montour Falls, NY
Mooers, NY
Moravia, NY
Moriah, NY
Moriches, NY
Morris, NY
Morrisonville, NY
Morristown, NY
Morrisville, NY
Mount Kisco, NY
Mount Morris, NY
Mount Sinai, NY
Mount Vernon, NY
Munnsville, NY
Nanuet, NY
Napanoch, NY
Naples, NY
Narrowsburg, NY
Nassau, NY
Natural Bridge, NY
Nedrow, NY
Nelliston, NY
Nesconset, NY
Neversink, NY
New Baltimore, NY
New Berlin, NY
New City, NY
New Hartford, NY
New Haven, NY
New Hyde Park, NY
New Lebanon, NY
New Lisbon, NY
New Paltz, NY
New Rochelle, NY
New Suffolk, NY
New Windsor, NY
New York Mills, NY
New York, NY
Newark Valley, NY
Newark, NY
Newburgh, NY
Newcomb, NY
Newfane, NY
Newfield, NY
Newport, NY
Niagara Falls, NY
Nichols, NY
Niverville, NY
Norfolk, NY
North Babylon, NY
North Bay, NY
North Boston, NY
North Collins, NY
North Hudson, NY
North Norwich, NY
North Salem, NY
North Tonawanda, NY
Northport, NY
Northville, NY
Norwich, NY
Norwood, NY
Nunda, NY
Nyack, NY
Oakdale, NY
Oakfield, NY
Oceanside, NY
Odessa, NY
Ogdensburg, NY
Olcott, NY
Old Bethpage, NY
Old Westbury, NY
Olean, NY
Oneida, NY
Oneonta, NY
Ontario, NY
Orangeburg, NY
Orchard Park, NY
Orient, NY
Oriskany Falls, NY
Oriskany, NY
Orwell, NY
Ossining, NY
Oswegatchie, NY
Oswego, NY
Otego, NY
Otisville, NY
Otto, NY
Ovid, NY
Owego, NY
Oxford, NY
Oyster Bay, NY
Painted Post, NY
Palatine Bridge, NY
Palenville, NY
Palmyra, NY
Panama, NY
Parish, NY
Parishville, NY
Patchogue, NY
Patterson, NY
Pavilion, NY
Pearl River, NY
Peconic, NY
Peekskill, NY
Pelham, NY
Penfield, NY
Penn Yan, NY
Perry, NY
Perrysburg, NY
Peru, NY
Petersburg, NY
Phelps, NY
Philadelphia, NY
Philmont, NY
Phoenicia, NY
Phoenix, NY
Piercefield, NY
Piermont, NY
Pike, NY
Pine Bush, NY
Pine Hill, NY
Pine Plains, NY
Pitcher, NY
Pittsford, NY
Plainview, NY
Plattekill, NY
Plattsburgh, NY
Pleasant Valley, NY
Pleasantville, NY
Plymouth, NY
Poestenkill, NY
Point Lookout, NY
Poland, NY
Pomona, NY
Pompey, NY
Port Byron, NY
Port Chester, NY
Port Ewen, NY
Port Henry, NY
Port Jefferson Station, NY
Port Jefferson, NY
Port Jervis, NY
Port Leyden, NY
Port Washington, NY
Portageville, NY
Porter Corners, NY
Portland, NY
Portville, NY
Potsdam, NY
Poughkeepsie, NY
Pound Ridge, NY
Prattsburgh, NY
Prattsville, NY
Preble, NY
Preston Hollow, NY
Prospect, NY
Pulaski, NY
Pulteney, NY
Putnam Station, NY
Putnam Valley, NY
Quogue, NY
Randolph, NY
Ransomville, NY
Ravena, NY
Reading Center, NY
Red Creek, NY
Red Hook, NY
Redfield, NY
Redford, NY
Redwood, NY
Remsen, NY
Remsenburg, NY
Rensselaer Falls, NY
Rensselaer, NY
Rensselaerville, NY
Rhinebeck, NY
Richburg, NY
Richfield Springs, NY
Richford, NY
Richland, NY
Richmond Hill, NY
Richmondville, NY
Richville, NY
Ridge, NY
Rifton, NY
Ripley, NY
Riverhead, NY
Rochester, NY
Rock Hill, NY
Rockville Centre, NY
Rocky Point, NY
Rodman, NY
Rome, NY
Romulus, NY
Ronkonkoma, NY
Roosevelt, NY
Roscoe, NY
Rose, NY
Roseboom, NY
Rosendale, NY
Roslyn Heights, NY
Roslyn, NY
Rotterdam Junction, NY
Round Lake, NY
Rouses Point, NY
Roxbury, NY
Rush, NY
Rushford, NY
Rushville, NY
Russell, NY
Rye, NY
Sackets Harbor, NY
Sag Harbor, NY
Sagaponack, NY
Saint Bonaventure, NY
Saint James, NY
Saint Johnsville, NY
Salamanca, NY
Salem, NY
Salisbury Center, NY
Sand Lake, NY
Sandy Creek, NY
Sangerfield, NY
Saranac Lake, NY
Saranac, NY
Saratoga Springs, NY
Sardinia, NY
Saugerties, NY
Savannah, NY
Savona, NY
Sayville, NY
Scarsdale, NY
Schaghticoke, NY
Schenectady, NY
Schodack Landing, NY
Schoharie, NY
Schroon Lake, NY
Schuyler Falls, NY
Schuyler Lake, NY
Schuylerville, NY
Scio, NY
Scipio Center, NY
Scottsville, NY
Sea Cliff, NY
Seaford, NY
Selden, NY
Seneca Falls, NY
Shandaken, NY
Sharon Springs, NY
Shelter Island Heights, NY
Shelter Island, NY
Shenorock, NY
Sherburne, NY
Sheridan, NY
Sherman, NY
Sherrill, NY
Shirley, NY
Shokan, NY
Shoreham, NY
Shortsville, NY
Shrub Oak, NY
Sidney, NY
Silver Creek, NY
Silver Springs, NY
Sinclairville, NY
Skaneateles, NY
Sloatsburg, NY
Smyrna, NY
Sodus Point, NY
Sodus, NY
Somers, NY
Sound Beach, NY
South Dayton, NY
South Fallsburg, NY
South Glens Falls, NY
Southampton, NY
Southold, NY
Speculator, NY
Spencer, NY
Spencerport, NY
Spring Valley, NY
Springville, NY
Staatsburg, NY
Stafford, NY
Stamford, NY
Stanfordville, NY
Star Lake, NY
Stephentown, NY
Sterling, NY
Stillwater, NY
Stockton, NY
Stone Ridge, NY
Stony Brook, NY
Stony Creek, NY
Stony Point, NY
Stratford, NY
Stuyvesant, NY
Suffern, NY
Summit, NY
Sylvan Beach, NY
Syosset, NY
Syracuse, NY
Tannersville, NY
Tappan, NY
Tarrytown, NY
Theresa, NY
Thiells, NY
Thompsonville, NY
Thornwood, NY
Ticonderoga, NY
Tillson, NY
Tioga Center, NY
Tomkins Cove, NY
Tonawanda, NY
Tribes Hill, NY
Troupsburg, NY
Troy, NY
Trumansburg, NY
Truxton, NY
Tuckahoe, NY
Tully, NY
Tupper Lake, NY
Turin, NY
Tuxedo Park, NY
Tyrone, NY
Ulster Park, NY
Unadilla, NY
Union Hill, NY
Union Springs, NY
Uniondale, NY
Unionville, NY
Utica, NY
Vails Gate, NY
Valatie, NY
Valhalla, NY
Valley Cottage, NY
Valley Falls, NY
Valley Stream, NY
Van Buren Point, NY
Van Etten, NY
Vernon, NY
Verona, NY
Verplanck, NY
Vestal, NY
Victor, NY
Victory Mills, NY
Voorheesville, NY
Waddington, NY
Wading River, NY
Wainscott, NY
Walden, NY
Wales Center, NY
Walker Valley, NY
Wallkill, NY
Walton, NY
Walworth, NY
Wampsville, NY
Wantagh, NY
Wappingers Falls, NY
Warrensburg, NY
Warsaw, NY
Warwick, NY
Washington Mills, NY
Washingtonville, NY
Waterford, NY
Waterloo, NY
Watertown, NY
Waterville, NY
Watervliet, NY
Watkins Glen, NY
Waverly, NY
Wawarsing, NY
Wayland, NY
Wayne, NY
Webster, NY
Weedsport, NY
Wells, NY
Wellsburg, NY
Wellsville, NY
West Babylon, NY
West Bloomfield, NY
West Haverstraw, NY
West Hempstead, NY
West Hurley, NY
West Islip, NY
West Monroe, NY
West Nyack, NY
West Point, NY
West Sand Lake, NY
West Sayville, NY
West Winfield, NY
Westbury, NY
Westerlo, NY
Westernville, NY
Westfield, NY
Westford, NY
Westhampton Beach, NY
Westhampton, NY
Westmoreland, NY
Westons Mills, NY
Westport, NY
White Plains, NY
Whitehall, NY
Whitesboro, NY
Whitney Point, NY
Willet, NY
Williamson, NY
Williamstown, NY
Williston Park, NY
Willsboro, NY
Wilmington, NY
Wilson, NY
Windham, NY
Windsor, NY
Wolcott, NY
Woodbury, NY
Woodhull, NY
Woodmere, NY
Woodridge, NY
Woodstock, NY
Worcester, NY
Wurtsboro, NY
Wyandanch, NY
Wynantskill, NY
Wyoming, NY
Yaphank, NY
Yonkers, NY
York, NY
Yorkshire, NY
Yorktown Heights, NY
Yorkville, NY
Youngstown, NY