Portable Refrigeration Cooler Rental in Georgia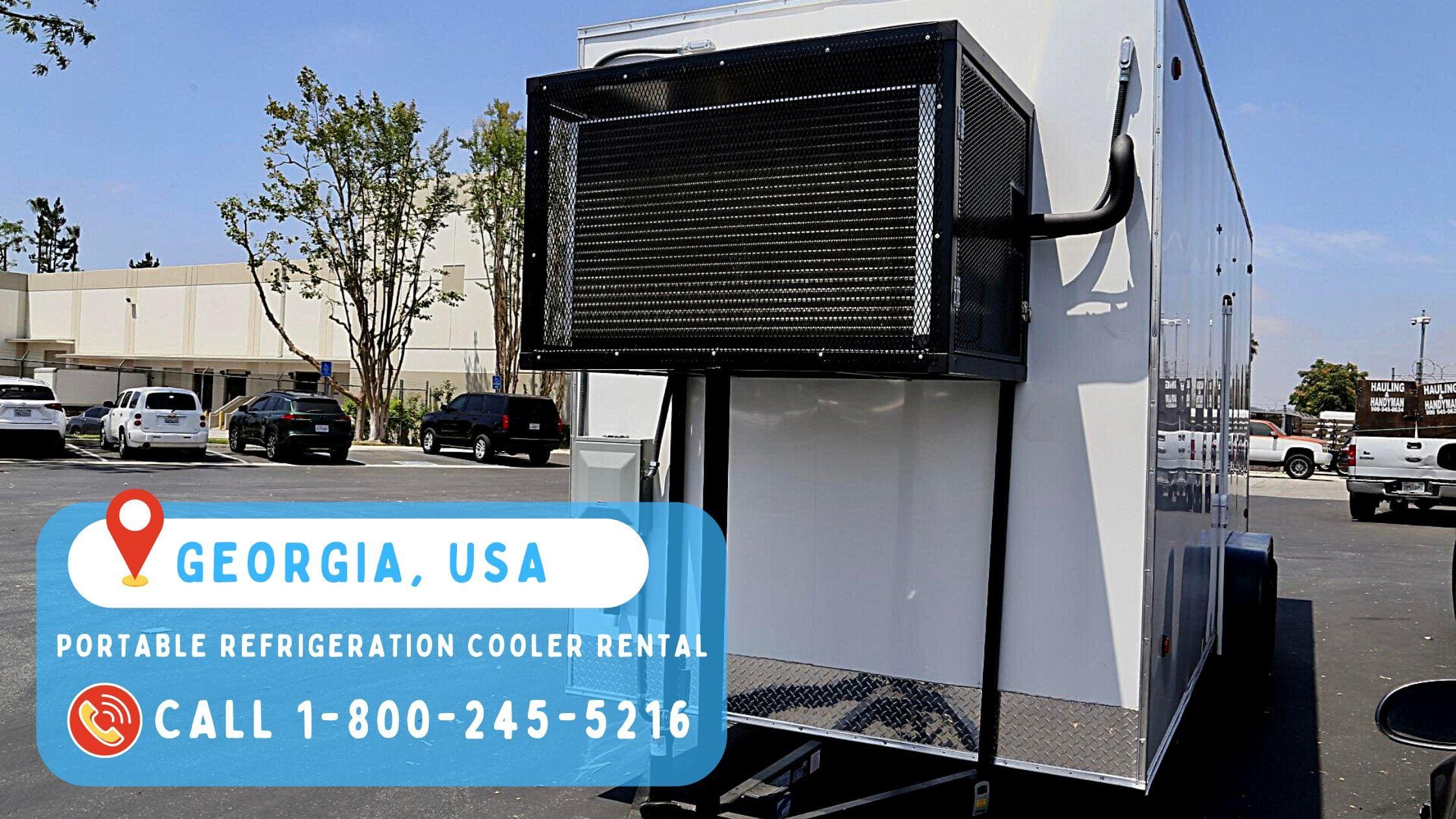 Welcome to Ice Fox Equipment, one of the biggest and best mobile refrigeration rental and sales businesses in the country. In the market, there is a specific need for sales of refrigerated coolers, rentals of emergency refrigerated trailers, temporary freezer rentals, and other services, and this is why our company was established.
Have you ever wondered how our products can really help your business? There is no need to worry about fees or other ways that can hurt your wallet. Do not worry. We will explain our proposals and the capabilities of our products. Catering Freezer Rentals offers catering freezer rentals and other refrigeration equipment, also known as reefer containers. Mobile Reefer Container Leasing USA also offers non-diesel catering reefer leasing. These trailers are on wheels and come in various sizes. Food freezers are often considered the best option because they are the easiest to set up and the fastest to move, and you can save a lot of money by keeping everything in perfect condition.
Renting a refrigerator for catering is the perfect solution for your project. Our rentals are the cheapest in the market because they are great units. All of our catering and catering fridges have been tested and are in good condition. This is a great comfort to you. Food Service Refrigeration Rental uses the best refrigeration equipment in the US and Canada for all your needs.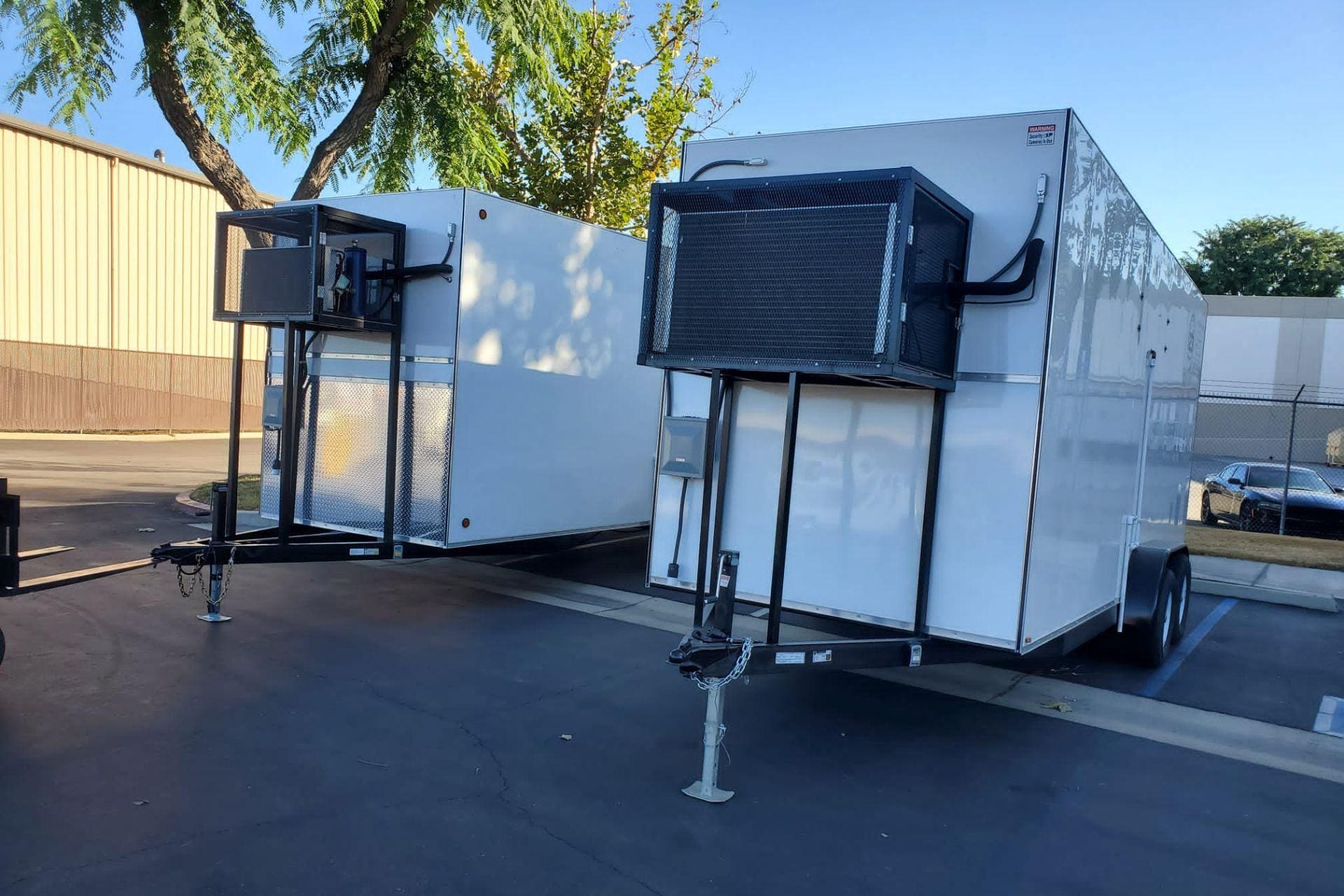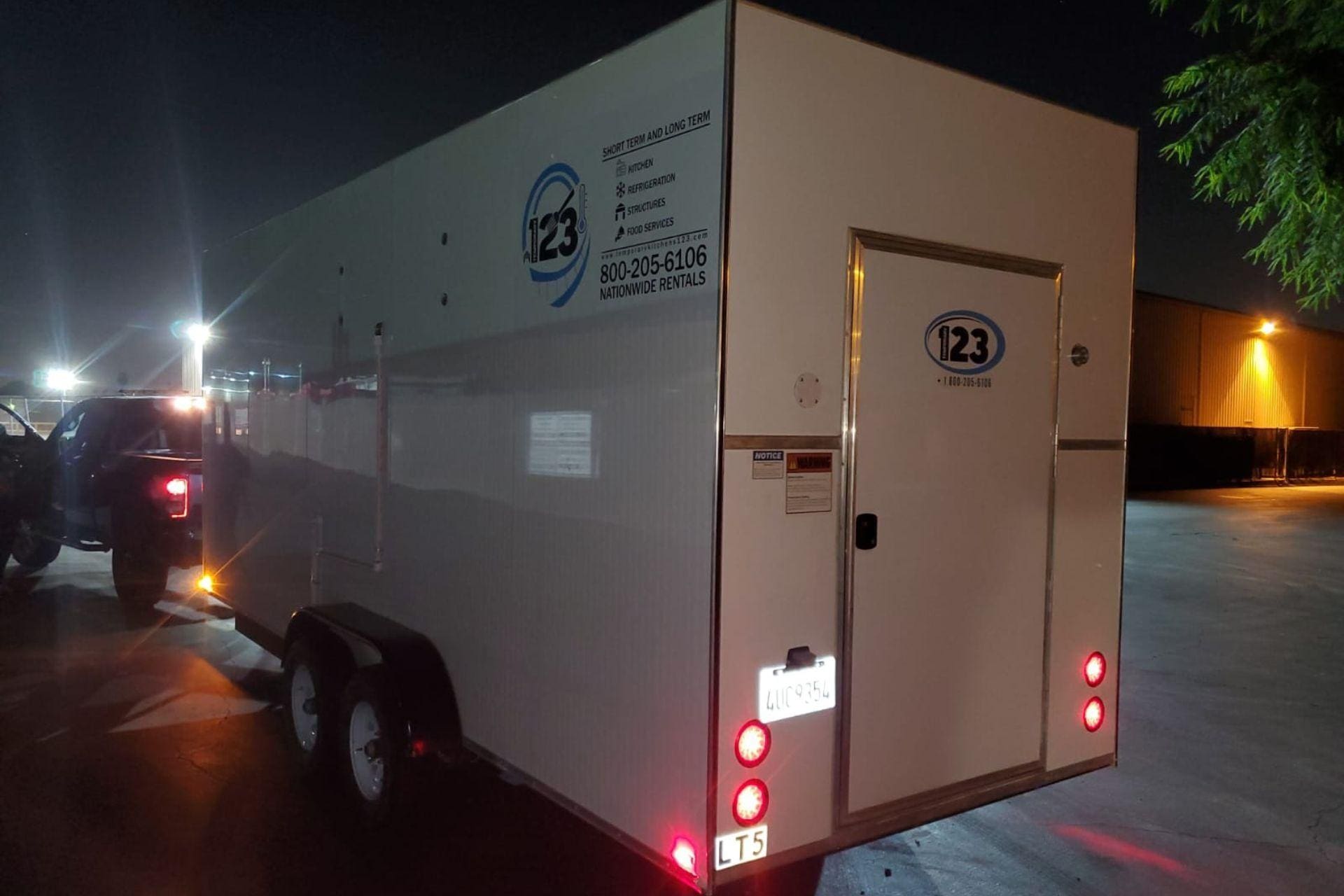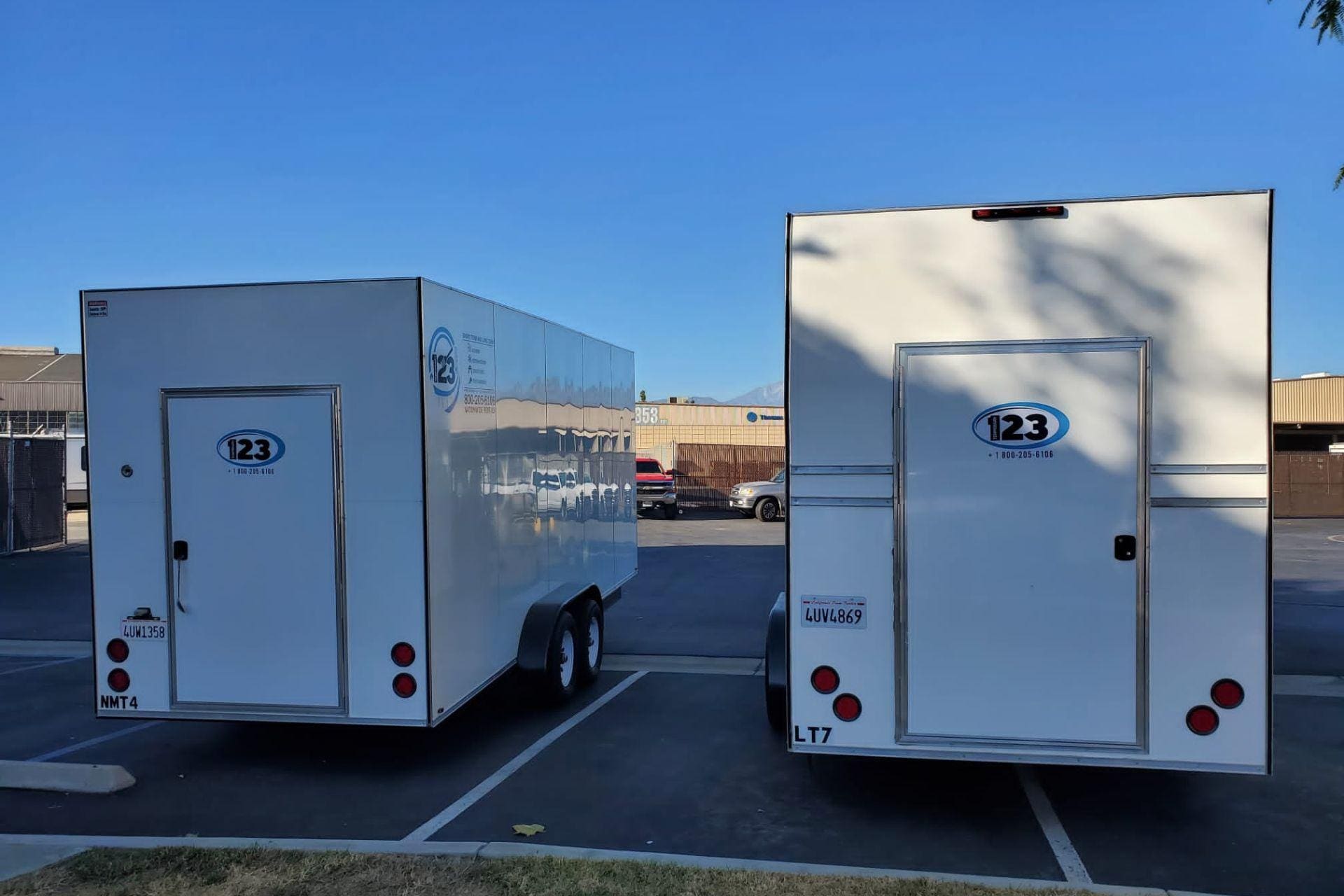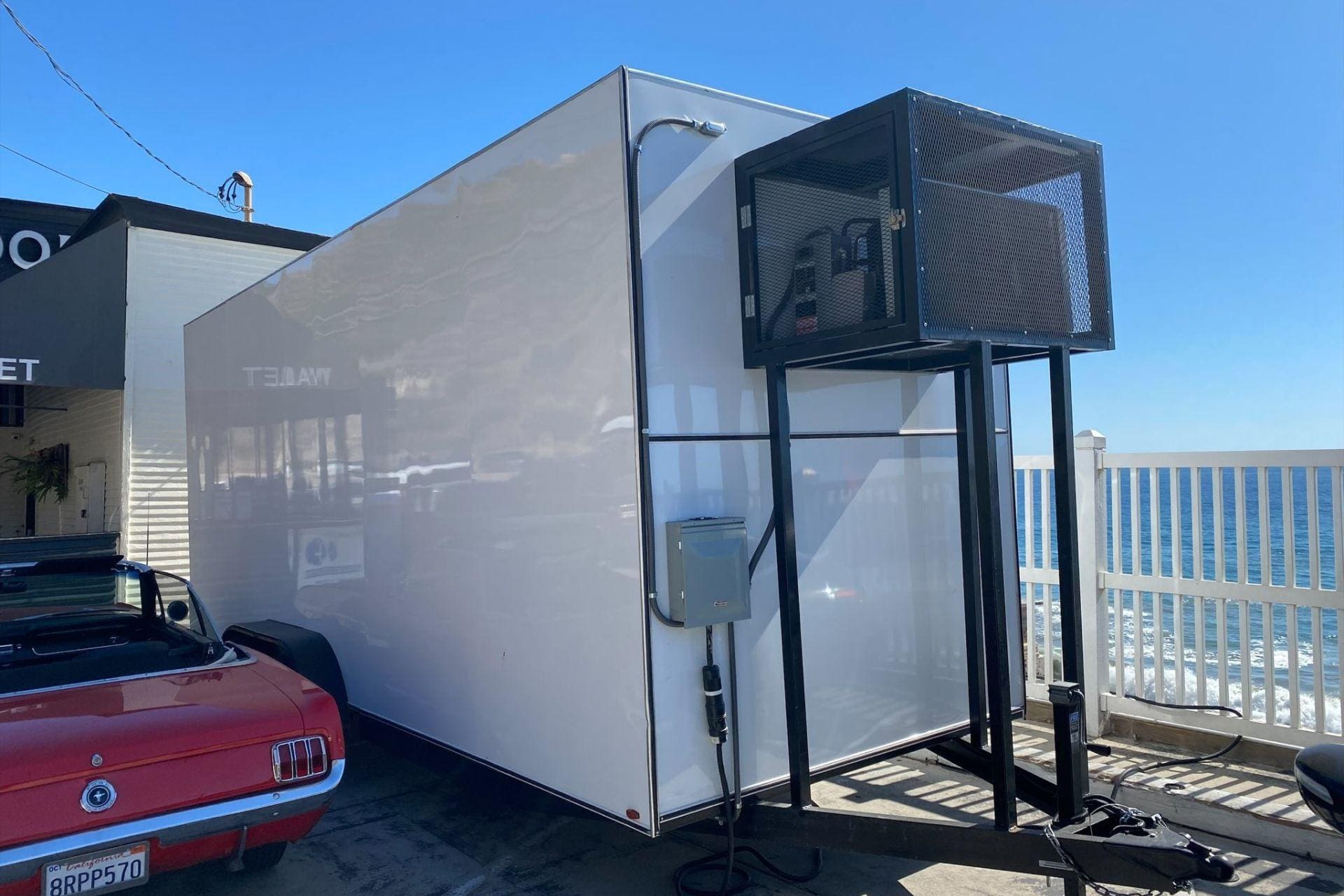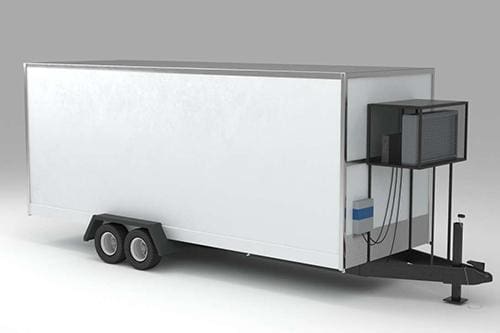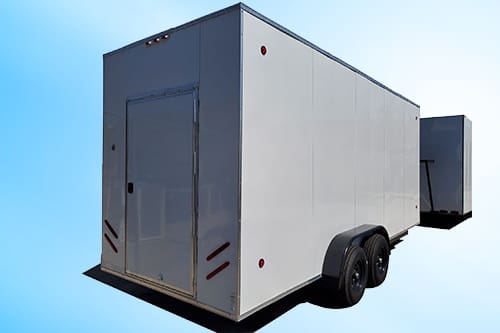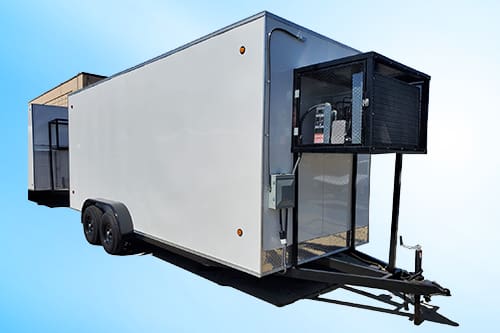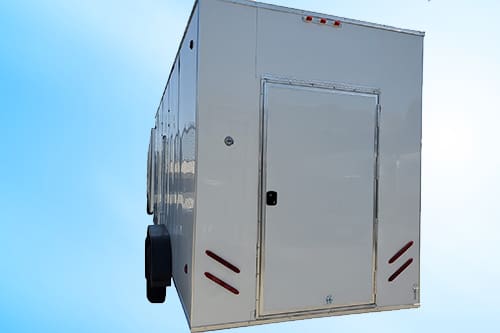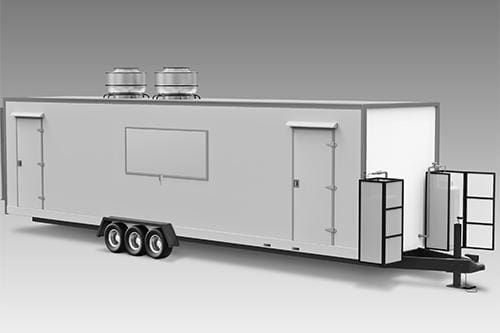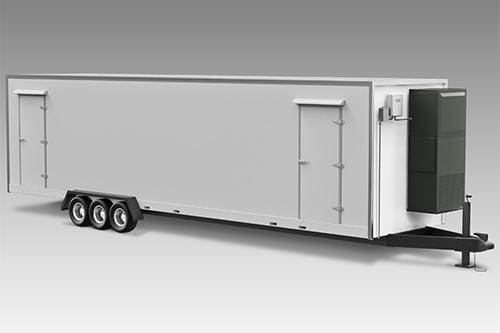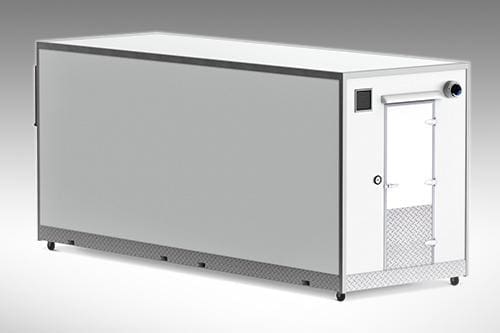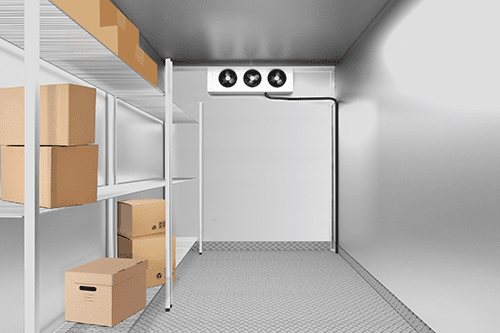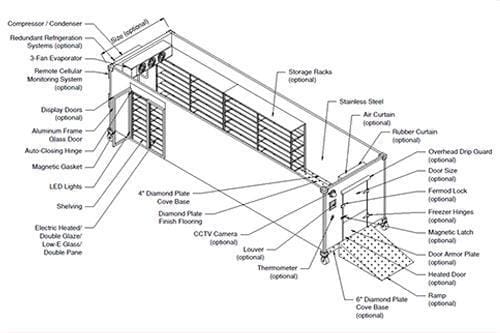 For almost 25 years, Ice Fox Food Service Refrigerator Rental has been leasing equipment just like: Mobile Refrigeration For Lease, Portable Refrigerators Rental, Rental Refrigeration Containers,  Rental of Refrigeration Trailers, Rental of Refrigeration Freezers, Mobile Refrigeration Rental, Rental of Temporary Refrigeration, Rental of Mobile Refrigeration, Base Camps Rentals and services, Emergency Response, Mobile Kitchen Trailer Rental, Bunk House Trailer Rentals, Portable Refrigerator Units, Shower Trailer Rental, Restroom Trailer Rental, Security Trailer Rental, Laundry Trailer Rental, Living Quarters, Clear-span Structures Rental, Electric Power Generator, Portable Refer Units, Potable Water Service, Water Trailer Rental, Ice Trailer Rental, Mobile Morgue Trailer, Command center trailer. Throughout the United States, our refrigerated trailers are rented for both short-term and long-term customers.
We also provide services like:
Refrigeration Container
Refrigeration Trailer
Walk in Refrigeration
Walk in Cooler
Walk in Freezer
Outdoor Walk-in Freezer
Our cooling service is perfect for private events, outdoor events, weddings, parties, and more. Great opportunity to work with restaurant professionals, event managers, and more. In some cases, we meet with the specialists responsible for the project to ensure that they understand and clearly understand what we are proposing. Whether for food production or pharmaceutical products, our hotel refrigeration equipment provides the perfect solution for your project thanks to our in-depth knowledge of the product or consumer electronics industry.
Our company offers rental services like:
Refrigeration Container rental in Pembroke Pines, GA
Refrigeration Trailer rental in Fort Lauderdale, GA
Walk-in Refrigeration rental in St. Petersburg, GA
Walk-in Cooler rental in Hialeah, GA
Walk-in Freezer rental in Port St. Lucie, GA
Outdoor Walk-in Freezer rental in Tallahassee, GA
We supply catering refrigeration equipment and emergency equipment rental refrigeration equipment. The service includes food service refrigerators and freezers for various emergency situations. The device can be up and running within hours, enabling a quick and safe response to emergency situations. If you want to rent a mobile refrigerator or a mobile refrigerator, please check this article in advance. Emergency refrigerators and portable food refrigerators operate on 220 or 486 volts using the transformers installed in most of the equipment we offer.
Our stainless-steel interior walls, aluminum exterior sidewalls, and metal frames are very attractive and easy to clean which makes them suitable for either outdoor or indoor use. Other materials are harder to clean and can become permanently discolored. The smooth aluminum surface we use on all our units makes cleaning easy with just a wipe-off: 
Refrigeration Trailers for Lease

Refrigeration Container Rentals

 Outdoor Walk-in Cooler for Rent

Mobile Cooler Leasing

Temporary Refrigeration Trailers for Rent

Refrigeration Freezers

Refrigeration Cooler Leasing

Emergency Freezer Refrigeration Rentals

Refrigeration Coolers for Sale

Portable Cooler Rentals

Mobile Freezers for Lease
Our company offers leasing services like:
Refrigeration Container Leasing in Cape Coral, GA
Refrigeration Trailer Leasing in Fort Lauderdale, GA
Walk-in Refrigeration Leasing in Pembroke Pines, GA
Walk-in Cooler Leasing in Hollywood, GA
Walk-in Freezer Leasing in Gainesville, GA
Outdoor Walk-in Freezer Leasing in Miramar, GA
What is the best way to call an emergency cooling service in an emergency? Call us today to rent an emergency freezer for catering. Mobile catering refrigerator rental is definitely the best choice to meet your needs. Refrigerated rentals are equipped with thermometers that continuously record the temperature, and truck rentals have a set temperature in line. There is also a digital alarm that activates when the limit is below or above the limit. Customers performing multiple retrofits in existing warehouses can also use our reefer rental services during projects or anywhere in the facility where only emergency cooling for catering is available.
Ice Fox Equipment offers a cost-effective way to get the equipment that best suits your needs while freeing up capital to spend on other areas of your business. Whether the equipment is for a new installation or an upgrade, we have the equipment to suit all your needs and budget. Our experienced and knowledgeable team can help you tailor a solution to meet your cooling needs. In addition to offering rental options, we can meet all of your installation, service, and performance maintenance needs for any leased, purchased, or leased equipment. We strive to provide you with fast, reliable equipment solutions when you need them. Ice Fox Equipment is what you need!
Food Industries – Emergency Refrigeration Container Rentals
Pharmaceutical Industries – Refrigerator Trailers for Rental and for Sale
Construction / Remodel – Modular Building for Sale
Special Events – Portable Cooler Rental and Mobile Refrigeration for Lease 
Commercial Kitchens – Indoor Walk-in Freezers and Refrigeration Coolers for Sale  
Research / Development – Modular Cleaning Room and Portable Freezer Leasing
Cannabis Industries – Modular Buildings for Sale and Outdoor Walk-in Coolers 
Laboratory Testing – Walk-in Cooler for Lease and Refrigerator Containers for Sale
Morgues – Modular Morgues and Walk-in Refrigeration Sales
Military Uses – Modular Kitchen Building Sales
Emergency Services – Modular Kitchen for Lease  
We provide long-term and short-term equipment rental services to all customers during the maintenance period. We are here to give you the best service and price. Many large warehouse chains are familiar with our rental equipment and regularly use our refrigerator rental service. But at the same time, hotels and cold storage providers understand the needs of most customers, and our company is very sensitive to the storage of certain goods and products, such as medicines. I know the production very well. We provide quality rental to customers who need to manufacture and rent such equipment or manufacture and rent at certain temperatures. At the same time, we also offer an attractive leasing plan for smaller users who want to rent a container only once.
We are offering services like:
Refrigeration Container sales in Alabama
Refrigeration Trailer Sales in Georgia
Walk-in Refrigeration Sales in New Jersey
Walk-in Cooler Sales in the District of Columbia
Walk-in Freezer Sales in Hawai'i
Outdoor Walk-in Freezer Sales in Idaho
Our food service emergency refrigeration company, Food Service Refrigeration Rentals, has a large inventory of portable refrigerators that can meet the rental needs of many customers with varying needs. Our mobile catering service Mobile Kühl has also invested in mobile cold containers of various sizes, so we can also offer several different rental or leasing options.
Our Food Service Refrigeration Rentals have different sizes:
12ft (Long), 7ft (wide), 8.5ft (Tall)
16ft (Long) x 7ft (wide) 8.5ft (Tall)
8ft (Long), x 7ft (wide), x 8.5ft (Tall)
10ft (Long), 7ft (wide), 8.5ft (Tall)
Mobile refrigerator rentals are the best choice for the US hospitality industry because repairs and maintenance are included. In other words, the chiller rental company is responsible for maintaining all rental equipment. Our customers prefer to rent rather than buy equipment. This is because leasing allows us to transfer all responsibility for service to the refrigeration company that supplies the equipment.
We offer services like:
Refrigeration Containers for lease in the state of GEORGIA
Walk-in Freezer for lease is available in the cities of Stonecrest, Smyrna, Valdosta, Brookhaven, and Dunwoody under The state of GEORGIA
Walk-in Refrigeration for lease in GEORGIA
Outdoor Walk-in Freezer for lease in zip codes 30021, 31655, 38545, and 39806.
Walk-in Cooler for lease is available in all States of the US
Refrigeration Trailer leases in Dunwoody, Newnan, Gainesville, Milton, East Point, and Peachtree City.
The main goal of Foodservice Mobile Cooling Technology is to make every customer satisfied with our service. Mobile Food Service Refrigeration Rental is a company of professionals who care deeply about your needs and employees who are dedicated to making sure everything runs smoothly. Thanks to our many years of experience and all the benefits you will learn from this article, we are able to offer you the best solution.
Yes we also have sizes such as:
40ft Long, 8ft wide 9ft Tall
Long, 8ft wide 9FT Tall
53ft Long, 8ft wide 9ft Tall
We provide mobile catering refrigeration services in the US and Canada. Food Service Refrigeration Rentals provides all the equipment you need for your construction projects, product development, or other needs. We are the leading company in the leasing of refrigerated and transportable refrigerated containers. and more.
We provide services in all the States of the US like:
Refrigeration Container for sale in Minnesota
Refrigeration Trailer for sale in Mississippi
Walk-in Refrigeration Trailer for sale in Florida
Walk-in Cooler Trailer for sale in Colorado
Walk-in Freezer Trailer for sale in California
Outdoor Walk-in Freezer Trailer for sale in Kansas
In addition to food service refrigeration, we also have other products that can be very useful for your business. They can help you waste time and get out of emergency situations.
We also offer Rental services like:
Base Camps Rentals and services
Emergency Response
Mobile Kitchen Trailer Rental
Bunk House Trailer Rentals
Shower Trailer Rental
Restroom Trailer Rental
Security Trailer Rental
Laundry Trailer Rental
Living Quarters
Clear-span Structures Rental
Electric Power Generator
Potable Water Service
Water Trailer Rental 
Mobile Refrigeration Trailer Rentals also has Prefabricated models that can be useful for your business or project. See the list below:
DISHWASHING
Mobile Dish Rooms
Modular Dish Rooms
TEMPORARY CONTROL
Modular Temporary Control Rooms
Mobile Temporary Control Rooms
PODS
Pod Construction
Refrigeration
Temperature Control
Mobile Kitchen
Dish Room
Prep Kitchen
MODULAR
Modular Structures Temporary
Modular Structures Permanent
Pod Construction
TRAILERS
Refrigeration
Temperature Control
Mobile Kitchen
Dish Room
Prep Kitchen
Mobile Refrigeration Trailer Rental  may provide support services in addition to its primary goods, such as:
Ramp – Stairs
Plumbing Accessories
Portable Water
Permit Procurement
Generators
Security Cameras
Lighting
Barricades
Office Trailers
Onsite Installation
So you already know our products and our company. If you have questions, need more information about American Food Service Refrigeration, or cannot find the exact product, please contact us. . Choose the product that suits your needs. We are here to help. This mobile food service refrigeration is a company offering the highest level of customer service. Customer satisfaction is our top priority and all of our representatives are ready to take your call and provide you with any information you may need. Increase.
Ice Fox Equipment can deliver its products and services, if not all, to most cities in Georgia.

See a list of cities we served in GA below:
Atlanta, GA
Savannah, GA
Sandy Springs, GA
South Fulton, GA
Roswell, GA
Johns Creek, GA
Warner Robins, GA
Albany, GA
Alpharetta, GA
Marietta, GA
Stonecrest, GA
Smyrna, GA
Valdosta, GA
Brookhaven, GA
Dunwoody, GA
Newnan, GA
Gainesville, GA
Peachtree Corners, GA
Milton, GA
East Point, GA
Peachtree City, GA
Rome, GA
Tucker, GA
Woodstock, GA
Hinesville, GA
Douglasville, GA
Dalton, GA
Statesboro, GA
Kennesaw, GA
Canton, GA
Duluth, GA
LaGrange, GA
Lawrenceville, GA
Chamblee, GA
McDonough, GA
Stockbridge, GA
Carrollton, GA
Union City, GA
Pooler, GA
Sugar Hill, GA
Decatur, GA
Griffin, GA
Cartersville, GA
Acworth, GA
Suwanee, GA
Perry, GA
Snellville, GA
Forest Park, GA
Fayetteville, GA
Thomasville, GA
Winder, GA
Kingsland, GA
St. Marys, GA
Conyers, GA
Norcross, GA
Buford, GA
Milledgeville, GA
Tifton, GA
Villa Rica, GA
Calhoun, GA
Powder Springs, GA
Richmond Hill, GA
Fairburn, GA
Americus, GA
Holly Springs, GA
Dublin, GA
Grovetown, GA
Brunswick, GA
Riverdale, GA
Clarkston, GA
Monroe, GA
Moultrie, GA
Lilburn, GA
Bainbridge, GA
Covington, GA
Loganville, GA
Dallas, GA
Waycross, GA
College Park, GA
Jefferson, GA
Douglas, GA
Port Wentworth, GA
Vidalia, GA
Doraville, GA
Fort Oglethorpe, GA
Garden City, GA
Cordele, GA
Cedartown, GA
Cairo, GA
Thomaston, GA
Jesup, GA
Flowery Branch, GA
Toccoa, GA
Fitzgerald, GA
Locust Grove, GA
Fort Valley, GA
Hampton, GA
Centerville, GA
Austell, GA
Dahlonega, GA
Auburn, GA
Swainsboro, GA
Commerce, GA
Cumming, GA
Bremen, GA
LaFayette, GA
Dacula, GA
Thomson, GA
Stone Mountain, GA
Morrow, GA
Hapeville, GA
Eatonton, GA
Barnesville, GA
McRae–Helena, GA
Social Circle, GA
Sandersville, GA
Waynesboro, GA
Byron, GA
Eastman, GA
Sylvester, GA
Adel, GA
Jackson, GA
Blakely, GA
Camilla, GA
Temple, GA
Palmetto, GA
Cochran, GA
Senoia, GA
Nashville, GA
Baxley, GA
Adairsville, GA
Oakwood, GA
Grayson, GA
Rockmart, GA
Elberton, GA
Vidette,GA
Edge Hill,GA
Cornelia,GA
Hartwell,GA
Folkston,GA
Madison,GA
Summerville,GA
Dawson,GA
Forsyth,GA
Chatsworth,GA
Ashburn,GA
Euharlee,GA
Lyons,GA
Jonesboro,GA
Hazlehurst,GA
Jasper,GA
Quitman ,GA
Metter,GA
Hawkinsville,GA
Rossville,GA
Glennville,GA
Hephzibah,GA
Washington,GA
Dawsonville,GA
West Point,GA
Walthourville,GA
Greensboro,GA
Baldwin,GA
Manchester,GA
Harlem,GA
Avondale Estates,GA
Cleveland,GA
Pelham,GA
Blackshear,GA
Ocilla,GA
Leesburg,GA
Wrightsville,GA
Gray,GA
Alma,GA
Ringgold,GA
Hahira,GA
Hogansville,GA
Tallapoosa,GA
Nicholls,GA
Cuthbert,GA
Unadilla,GA
Tybee Island,GA
Grantville,GA
Montezuma,GA
Millen,GA
Lake City,GA
Chattahoochee Hills,GA
Hiram,GA
Vienna,GA
Chickamauga,GA
Soperton,GA
Lakeland,GA
Donalsonville,GA
Lula,GA
Statham,GA
Bloomingdale,GA
Springfield,GA
Abbeville,GA
Hoschton,GA
Lithonia,GA
Royston,GA
Sylvania,GA
Claxton,GA
Ball Ground,GA
Monticello,GA
Reidsville,GA
Pembroke,GA
East Dublin,GA
Louisville,GA
Homerville,GA
Oxford,GA
Guyton,GA
Wrens,GA
Trenton,GA
Varnell,GA
Bowdon,GA
Lavonia,GA
Midway,GA
Berkeley Lake,GA
Demorest,GA
Clayton,GA
Colquitt,GA
Mount Vernon,GA
Clarkesville,GA
Arcade,GA
Butler,GA
Ellijay,GA
Davisboro,GA
Pearson,GA
Nicholson,GA
Porterdale,GA
Gordon,GA
Mount Zion,GA
Warrenton,GA
Morgan,GA
Brooklet,GA
Pendergrass,GA
Hamilton,GA
Wadley,GA
Twin City,GA
Lookout Mountain,GA
Union Point,GA
Ellaville,GA
Ludowici,GA
Buena Vista,GA
Comer,GA
Lincolnton,GA
Tennille,GA
Darien,GA
Aragon,GA
Emerson,GA
Richland,GA
Sparta,GA
Remerton,GA
Omega,GA
Blue Ridge ,GA
Willacoochee,GA
Edison,GA
Zebulon ,GA
Arlington,GA
Boston,GA
Winterville,GA
Cave Spring,GA
Rochelle,GA
Franklin Springs,GA
McCaysville,GA
Nelson,GA
Young Harris,GA
Woodbine ,GA
Broxton,GA
Marshallville,GA
Nahunta ,GA
Manassas,GA
Fort Gaines,GA
Oglethorpe,GA
Sardis,GA
Jeffersonville,GA
Lumber City,GA
Norman Park,GA
Tunnel Hill,GA
Hagan,GA
Ray City,GA
Franklin,GA
Buchanan,GA
Lake Park,GA
Meigs,GA
Waleska,GA
Woodbury,GA
Lumpkin,GA
Homeland,GA
Bowman,GA
Rutledge,GA
Shellman,GA
Baconton,GA
Glenwood,GA
Flemington,GA
Crawford,GA
Allenhurst,GA
Roberta,GA
Greenville,GA
Luthersville,GA
Fairmount,GA
Milner,GA
Alamo,GA
Screven,GA
Poulan,GA
Pine Lake,GA
Patterson,GA
Blythe,GA
Talbotton,GA
Doerun,GA
Kingston,GA
Carnesville,GA
Sycamore,GA
Williamson,GA
White,GA
Danielsville,GA
East Ellijay,GA
Canon,GA
Flovilla,GA
Ty Ty,GA
Colbert,GA
Gibson,GA
Pavo,GA
Blairsville,GA
Riceboro,GA
Milan,GA
Newton,GA
Dudley,GA
Sky Valley,GA
Smithville,GA
Mountain Park,GA
Plains,GA
Adrian,GA
Collins,GA
Waco,GA
Helen,GA
Irwinton,GA
Coolidge,GA
Leary,GA
Ailey,GA
Morven,GA
Warwick,GA
Hoboken,GA
Menlo,GA
Crawfordville,GA
Ephesus,GA
Warm Springs,GA
Attapulgus,GA
Offerman,GA
Mansfield,GA
Stillmore,GA
Uvalda,GA
Arnoldsville,GA
Whigham,GA
Ideal,GA
Shiloh,GA
Stapleton,GA
Molena,GA
Jenkinsburg,GA
Midville,GA
Barwick,GA
Plainville,GA
Braswell,GA
Ila,GA
Leslie,GA
Cobbtown,GA
Dillard,GA
Ambrose,GA
Hiltonia,GA
Pinehurst,GA
Gillsville,GA
Woodland,GA
Keysville,GA
Chauncey,GA
Morganton,GA
Climax,GA
Meansville,GA
Woodville,GA
Carlton,GA
Graham,GA
Garfield,GA
Pitts,GA
Denton,GA
Fargo,GA
White Plains,GA
Andersonville,GA
Gumbranch,GA
Hull,GA
Avera,GA
Damascus,GA
Oliver,GA
Rebecca,GA
Santa Claus,GA
Lexington,GA
Sunny Side,GA
Norwood,GA
Culloden,GA
Oconee,GA
Scotland,GA
Daisy,GA
Nunez,GA
Jakin,GA
Lilly,GA
Bellville,GA
De Soto,GA
Summertown,GA
Sharon,GA
Ice Fox Equipment Leasing & Rental
Top Delivery Service in Georgia
Top Delivery Service in United States