Refrigeration Trailer For Rent/ Lease In New York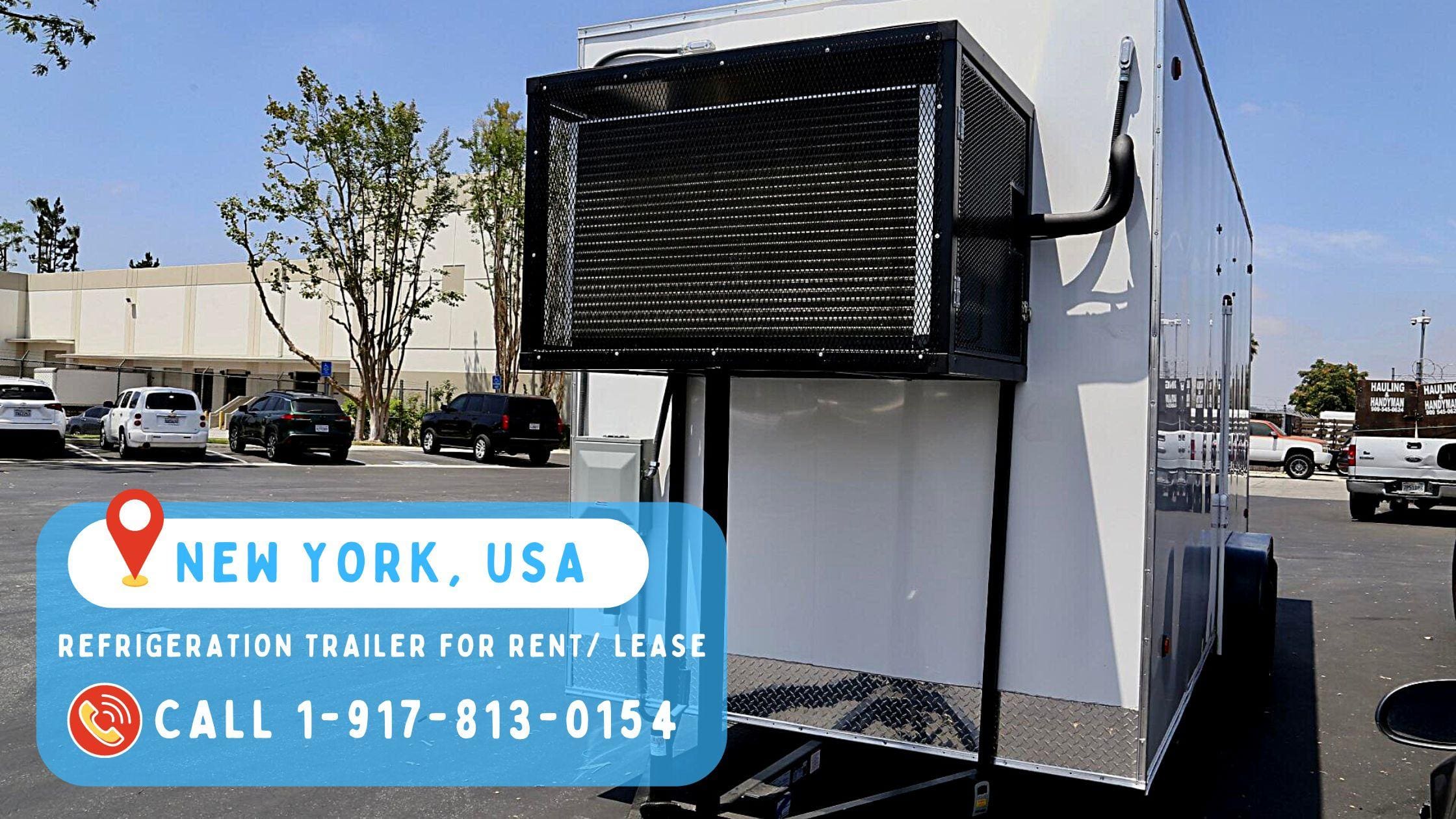 A refrigerated or "reefer" trailer has a refrigeration trailer at the front that can either heat or cool the cargo depending on the weather. It enables the long-distance shipping of commodities that are sensitive to temperature.
Refrigeration Trailers for Lease / Rent is a market leader in the rental of refrigerated trailers as portable cold rooms, which we offer in addition to our extensive range of refrigeration services.
Our systems, which operate between -20°C and +20°C, have you covered from frozen to chilled. One of these trailers is ideal for your needs if you own a bar, restaurant, or retail and require a temporary refrigerated solution immediately. No restrictions are imposed on the use of refrigerated trailers. If your business plans any type of remodeling or if you need to store a variety of products in a refrigerated facility, renting a refrigerated trailer is unquestionably the best option for your project. Discover the many benefits of renting from us and hiring a refrigerated container by taking the time to read the important information we have provided for you here.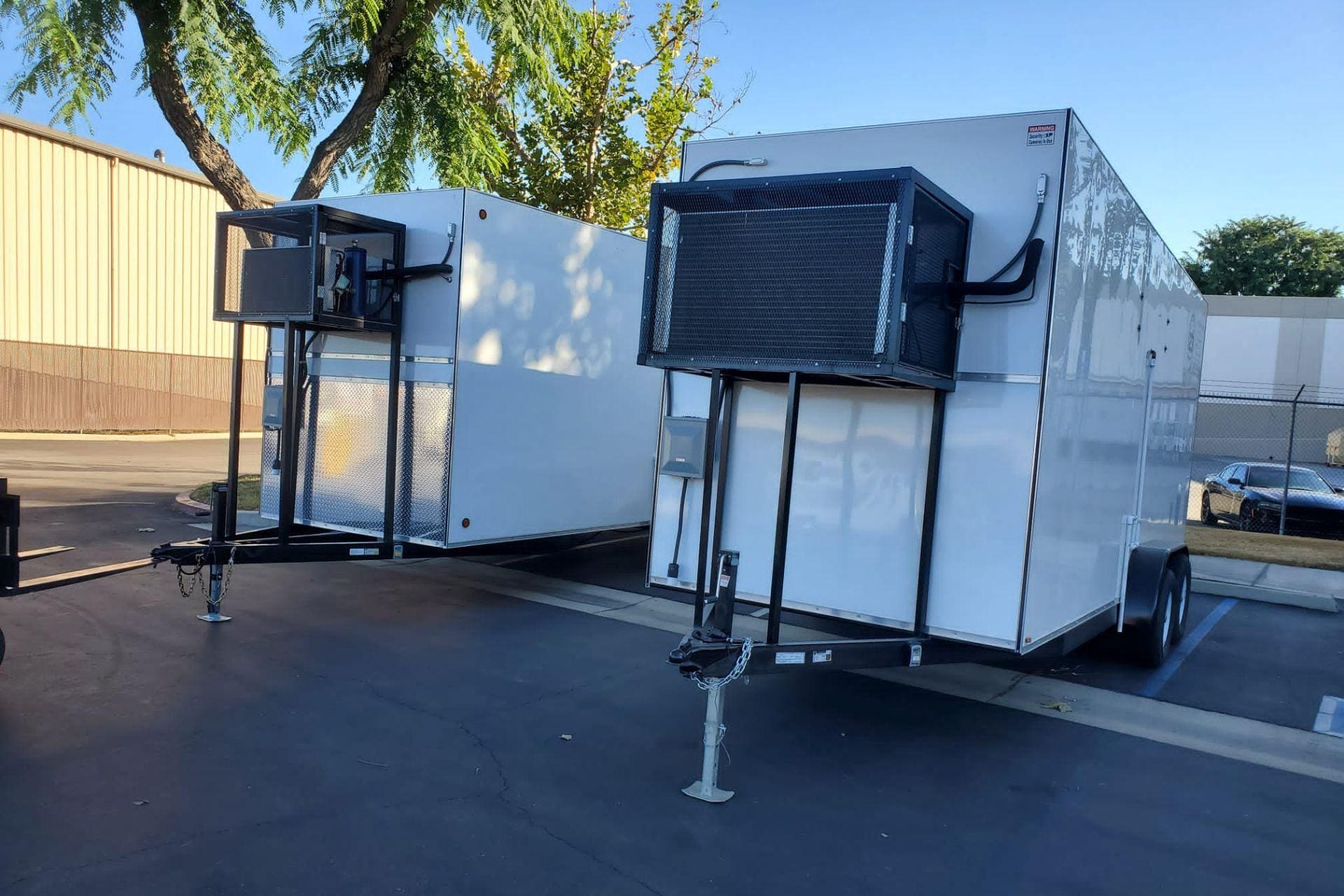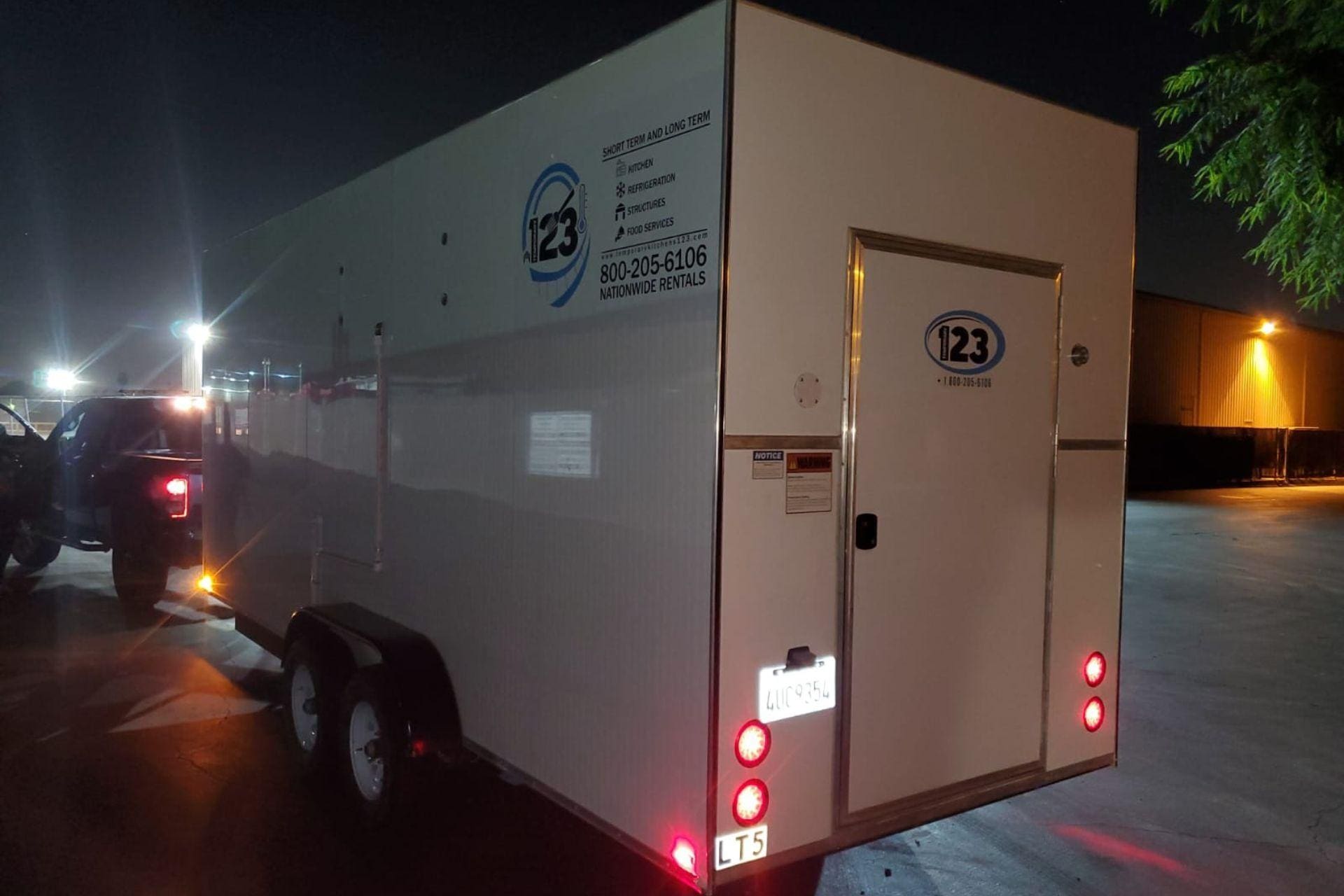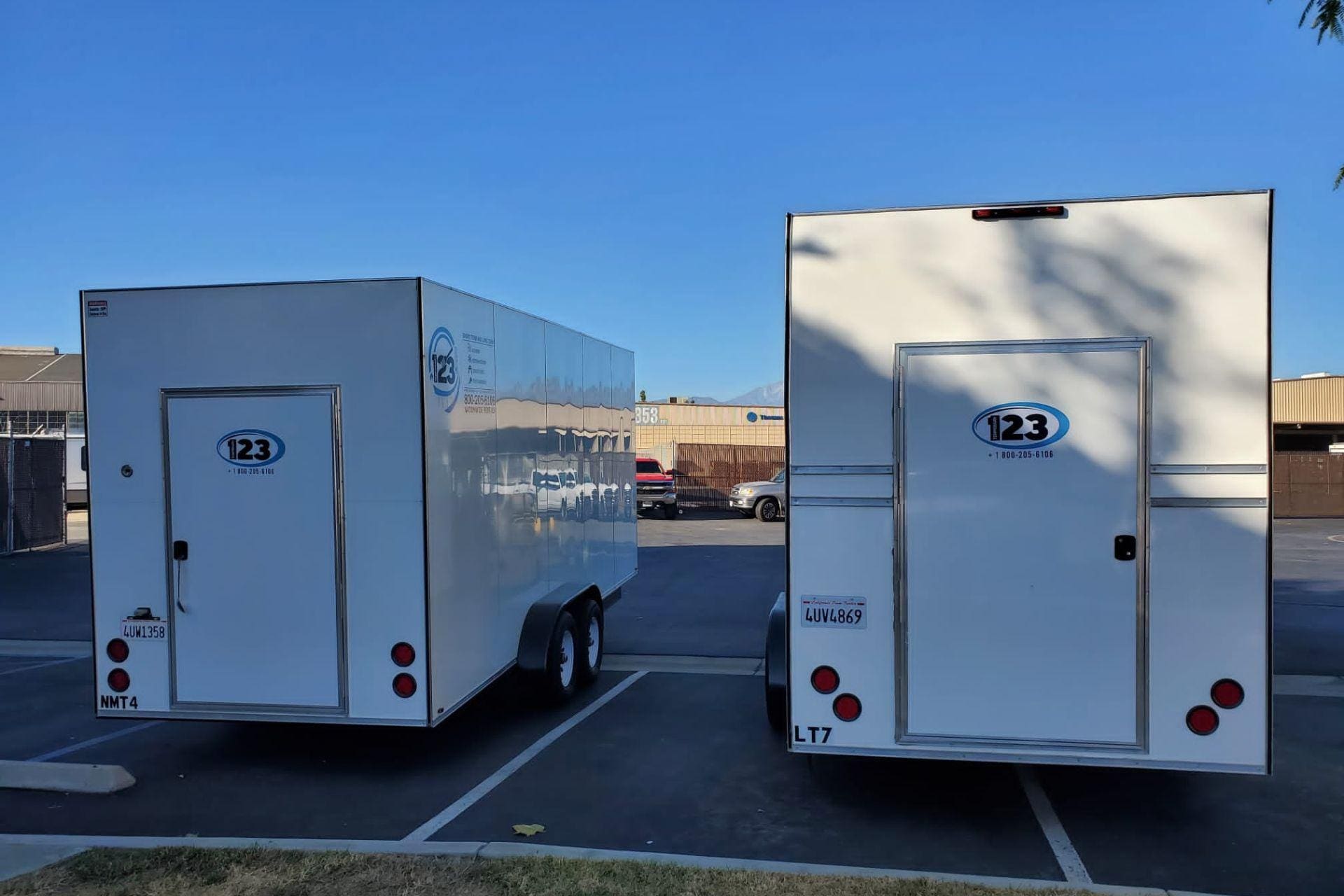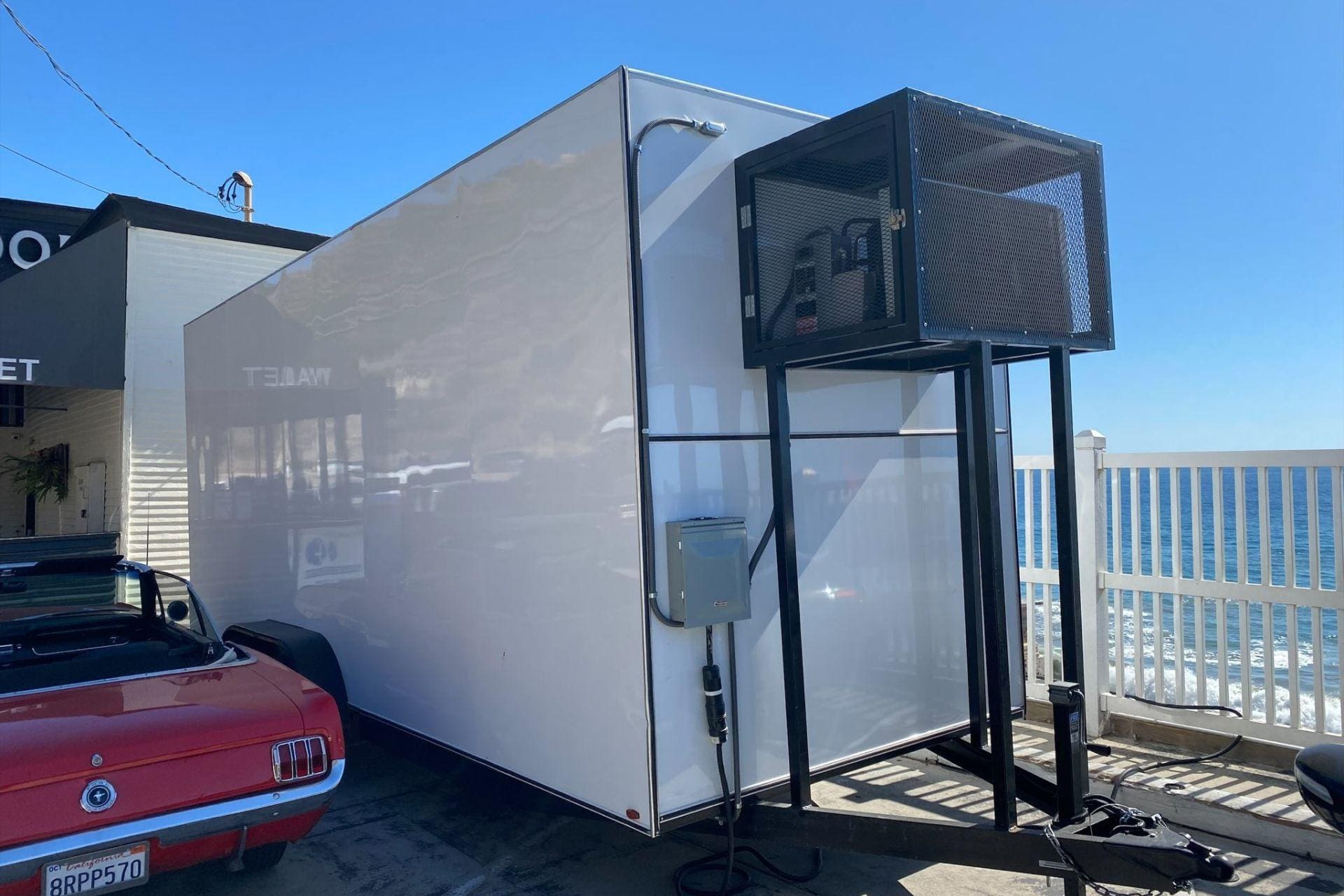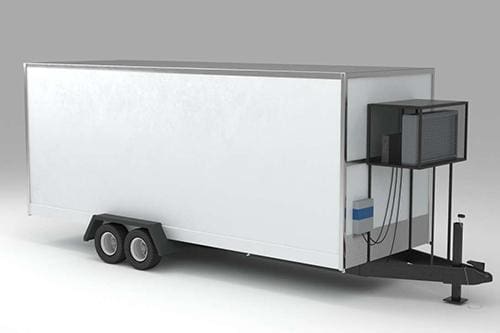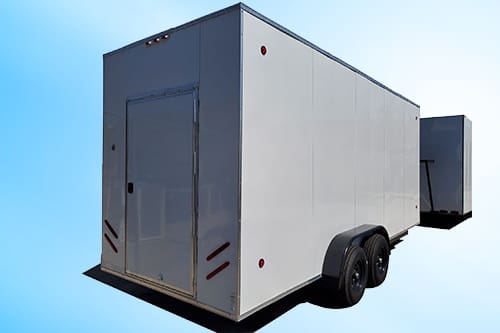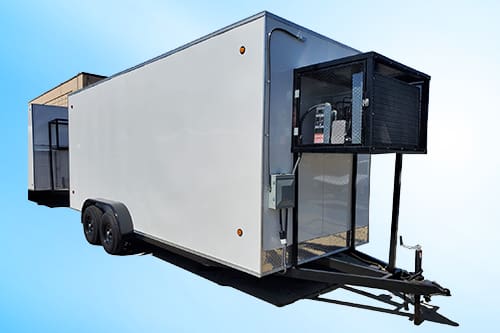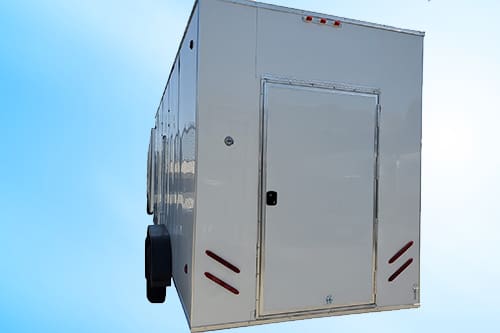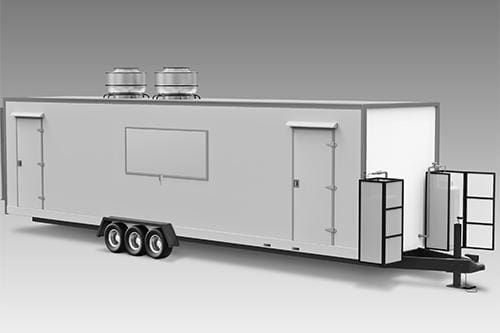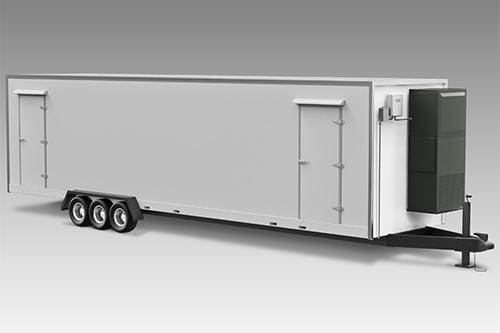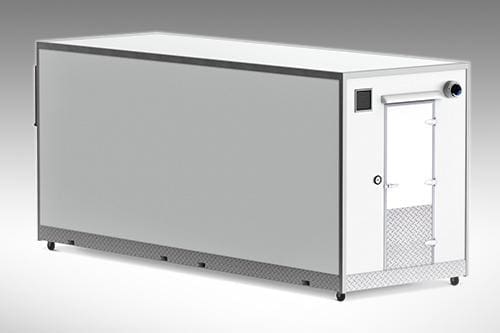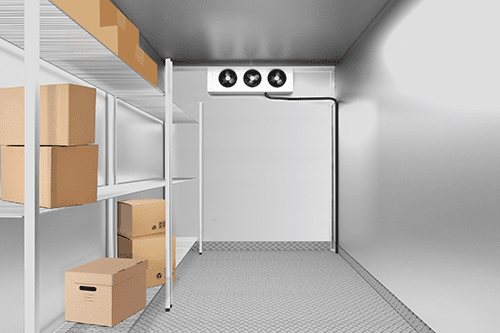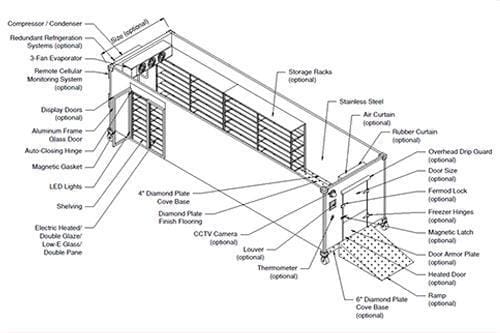 For almost 25 years, Mobile Refrigerator Rental has been leasing equipment. Mobile Refrigeration Rental, Portable Reefer Units, Portable Refrigerator Units, Mobile Refrigeration For Lease, Portable Refrigerator Rental, Rental of Refrigeration Containers,  Rental of Refrigeration Trailers, Rental of Refrigeration Freezers, Rental of Temporary Refrigeration, Rental of Mobile Refrigeration, Base Camps Rentals and services, Emergency Response, Mobile Kitchen Trailer Rental, Bunk House Trailer Rentals, Shower Trailer Rental, Restroom Trailer Rental, Security Trailer Rental, Laundry Trailer Rental, Living Quarters, Clear-span Structures Rental, Electric Power Generator, Potable Water Service, Water Trailer Rental, Ice Trailer Rental, Mobile Morgue Trailer, Command centre trailer. Throughout the United States, our refrigerated trailers are rented for both short-term and long-term customers.
We also provide services like:
Refrigeration Container
Refrigeration Trailer
Walk in Refrigeration
Walk in Cooler
Walk in Freezer
Outdoor Walk-in Freezer
We are the first company to provide our customers with the best service, and the best-refrigerated trailer rental, customer satisfaction is extremely important to us. We provide the highest quality customer service and work with our customers to provide them with all the equipment they need for their projects or whatever else they are doing. Refrigerated trailer rentals have many long-term customers who rely on our rental equipment to protect their cargo. Many companies use refrigerated trailers from rental companies like ours to transport cargo because they don't want to invest in equipment. Our customers prefer to rent our refrigerated trailers because they do not have the knowledge to manage the rental equipment. We have suitable equipment available for hire. Their requirements may be different each time and only a rental company can provide them with a portable freezer rental service that meets their specific requirements.
We are able to respond to our customers' needs swiftly and within the time frames, we specify thanks to our broad selection of units and warehouses, including refrigerated trailer rental. You guarantee that we will have a unit available and ready to go. Another benefit of leasing with us is that, in contrast to other firms, we make every effort to assist our customers and adapt to their demands and budget. Our business offers a variety of services across the country, including refrigerated trailer leasing, refrigerated container leasing, mobile refrigerated container leasing, and national emergency refrigerated leasing.
We Offer Rental Services like
Temporary Refrigeration Rental in  Buffalo, NY 
Walk-In Refrigeration Rentals in Yonkers, NY
Cold Storage Room Leasing Company in Rochester, NY
Mobile Cooler Container Leasing in Syracuse, NY
Mobile Refrigerated Container Leasing Company in Albany, NY
Cold Storage Warehouse Leasing in New Rochelle, NY
All of our refrigerated trailer rental services are subject to Department of Health regulations, and we take care to follow all guidelines to avoid any problems with the agency. Our rented refrigerated trailers can hold a variety of commodities, whether they need to be frozen or just kept chilled. Another type of cooling tank is the high cube cooling tank. In addition to offering electric reefer trailers, reefer trailers, and mobile reefer container rentals throughout the United States, including North and Central Florida, California, Colorado, New York, and all other states.
We are offering services like:
Refrigeration Container sales in Indiana
Refrigeration Trailer Sales in Iowa
Walk-in Refrigeration Sales in Kansas
Walk-in Cooler Sales in Kentucky
Walk-in Freezer Sales in Idaho
Outdoor Walk-in Freezer Sales in Illinois
We have the best rental refrigerated trailers that can cool down to -20 degrees and up to 20 degrees. The majority of our units are equipped with transformers and can operate on 220v and 460v, which is a good deal for many BIG BENEFITS For customers who do not have access to a certain voltage, we use this transformer to ensure simple installation for most customers. Our excellent team of agents is prepared to assist you in the best way possible. We constantly strive to make sure that all of our customers are satisfied and receive all the equipment they require as soon as feasible.
We Offer Rental Services like
Temporary Refrigeration Rental in Mount Vernon, NY
Walk-In Refrigeration Rentals in Schenectady, NY
Cold Storage Room Leasing Company in Utica, NY
Mobile Cooler Container Leasing in Carlsbad, NY
Mobile Refrigerated Container Leasing Company in Peekskill, NY
Cold Storage Warehouse Leasing in Elmira, NY
We also offer different sizes of refrigerated trailers for hire, we have 20ft, 24ft and 40ft as well as other sizes of refrigerated trailers that run out of diesel. We offer reefer rental, temporary reefer rental in the USA, mobile reefer rental in the USA, reefer trailer rental, portable reefer trailer rental, temporary reefer trailer rental and more in the following US cities and states: Florida, Miami, Los Angeles, California, Orlando, FL, New York, Boston, Detroit, San Diego, San Francisco, Austin, Texas, Albuquerque, Tucson, Colorado Springs, Raleigh, Omaha, Miami, Ulsa Tower, Oakland, Cleveland, Minneapolis, Thousand Oaks and more, call us today for all about our services and where we offer a wide range of different equipment such as Thermo King Trailer Rentals and more. When it comes to renting large refrigerators, refrigerated containers and freezers, one of the most important aspects of the business are keeping the product cold.


We offer services like:
Mobile freezer rental in Albany and New Rochelle in New York. 
Refrigeration Container for rent in New York
Temporary refrigeration trailer for rental and leasing in the state of New York
Emergency refrigeration container rental in zip codes 10009, 10010, 10011, and 10012.
Mobile cooler rental and rental in the cities of Buffalo, Yonkers, Rochester, Syracuse, Albany, New Rochelle, Mount Vernon, Schenectady, Utica, and Carlsbad Outdoor Walk-in Cooler Trailer for sale and refrigeration cooler rental in New York.
Refrigeration freezers for rental for emergencies are available now in the cities of North Tonawanda, Middletown, Newburgh, Jamestown, Saratoga Springs, Glen Cove, Auburn, Elmira, and Peekskill in New York
Rentals for Thermo King trailers and refrigerated trailers are also used to transport various components that must be kept at a specific temperature to be created effectively so that the business does not run into issues with the sanitation department. Commercial food items that need to be delivered right away can also be frozen fast and conveyed in mobile refrigeration containers. A mobile freezer rental unit, which you can find in refrigerated trailer rentals in the US and Canada, must also be used to transfer all finished pharmaceuticals from the research and development facility. Thermo King trailers are also often leased or rented by catering businesses, especially those that primarily cater to outdoor events such as large birthday parties, weddings, sporting events, carnivals and fairs. Portable freezers are available for drinks and beverages and can be immediately chilled in a rental refrigerated trailer. Rental / Lease reefer trailers can also be used well when relocating cold storage factories or renovating supermarkets or grocery stores. Our mobile freezer hire is specially designed to prevent moisture or bacteria from entering, and food is frozen immediately to avoid spoilage.
We provide services in all the States of the US like:
Refrigeration Container for sale in Texas
Refrigeration Trailer for sale in Utah
Walk-in Refrigeration Trailer for sale in Virginia
Walk-in Cooler Trailer for sale in Washington
Walk-in Freezer Trailer for sale in Wisconsin
Outdoor Walk-in Freezer Trailer for sale in Wyoming
To secure the greatest service for all of our customers, we are governed and approved by the most stringent health rules in the nation. We have 48ft, 40ft, 24ft, and 20ft refrigerated trailers for rent as well as flatbed containers in the previously mentioned sizes of 20ft, 24ft, and 40ft. We also have refrigerated trailer rentals/lease and mobile refrigerated trailer rentals, all of which come in various sizes.
We offer Rental services like:
Base Camps Rentals and services
Emergency Response
Mobile Kitchen Trailer Rental
Bunk House Trailer Rentals
Shower Trailer Rental
Restroom Trailer Rental
Security Trailer Rental
Laundry Trailer Rental
Living Quarters
Clear-span Structures Rental
Electric Power Generator
Potable Water Service
Water Trailer Rental 
Mobile Refrigeration Trailer Rentals also has Prefabricated models that can be useful for your business or project. See the list below:
DISHWASHING
Mobile Dish Rooms
Modular Dish Rooms
TEMPORARY CONTROL
Modular Temporary Control Rooms
Mobile Temporary Control Rooms
PODS
Pod Construction
Refrigeration
Temperature Control
Mobile Kitchen
Dish Room
Prep Kitchen
MODULAR
Modular Structures Temporary
Modular Structures Permanent
Pod Construction
TRAILERS
Refrigeration
Temperature Control
Mobile Kitchen
Dish Room
Prep Kitchen
Mobile Refrigeration Trailer Rental  may provide support services in addition to its primary goods, such as:
Ramp – Stairs
Plumbing Accessories
Portable Water
Permit Procurement
Generators
Security Cameras
Lighting
Barricades
Office Trailers
Onsite Installation
Do not hesitate to reach us if you require further details on Refrigeration Trailer for Rent / Lease in the USA or if you are not sure of what trailer fits your requirement. We are glad to provide you with service.
Ice Fox Equipment Leasing & Rental in New York
Ice Fox Equipment can provide its products and services, if not all, to most cities in New York.

See the list of cities we served in NY below:
Buffalo, NY
Yonkers, NY
Rochester, NY
Syracuse, NY
Albany, NY
New Rochelle, NY
Mount Vernon, NY
Schenectady, NY
Utica, NY
White Plains, NY
Troy, NY
Niagara Falls, NY
Binghamton, NY
Long Beach, NY
Rome, NY
Ithaca, NY
Poughkeepsie, NY
North Tonawanda, NY
Middletown, NY
Newburgh, NY
Jamestown, NY
Saratoga Springs, NY
Glen Cove, NY
Auburn, NY
Elmira, NY
Peekskill, NY
Watertown, NY
Kingston, NY
Lockport, NY
Lackawanna, NY
Plattsburgh, NY
Amsterdam, NY
Cohoes, NY
Cortland, NY
Oswego, NY
Rye, NY
Batavia, NY
Gloversville, NY
Tonawanda, NY
Glens Falls, NY
Olean, NY
Beacon, NY
Oneonta, NY
Geneva, NY
Dunkirk, NY
Fulton, NY
Canandaigua, NY
Corning, NY
Watervliet, NY
Oneida, NY
Ogdensburg, NY
Rensselaer, NY
Port Jervis, NY
Hornell, NY
Johnstown, NY
Norwich, NY
Salamanca, NY
Hudson, NY
Mechanicville, NY
Little Falls, NY
Sherrill, NY
Ice Fox Equipment Leasing & Rental
Top Delivery Service in New York
Top Delivery Service in United States