Rent Refrigerator Atlanta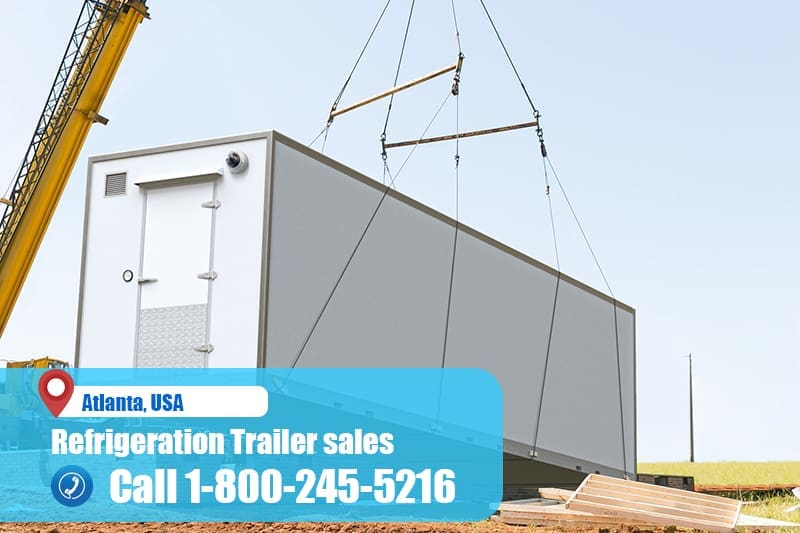 Ice Fox Equipment delivers cooler warehouse the rent in Atlanta, Georgia, and refrigeration container rental with temperatures of -20 to 50 degrees. We deliver nationwide delivery 24 hours a day and emergency customer service 24×7. Our stainless-steel interiors are an excellent choice for non-toxic and long-lasting durability for all your refrigeration requirements. And finally, the majority of our temporary refrigeration trailers for rental and outdoor cooler units are prepared to use suitable single-phase power. When you need refrigeration, you must Ice Fox Equipment.
Emergency temporary refrigeration units and rent are needed during the hot humid times of the year as more strain is put on refrigeration units in Atlanta Other services are:
Walk-in freezer located in Fulton County. 

Freezer Containers for rent and leasing in the state of Georgia. 

Cooler Trailer Rentals in zip codes 30002, 30030, 30032, 30033, 30067.

Blast Freezers for lease and rental in the cities of Columbus, Augusta, Macon, Savannah, Athens. 

Temporary Refrigeration and Freezer rental in DeKalb County.

Refrigerated container rentals for emergencies are available now in the cities of Sandy Springs, South Fulton, Roswell, Johns Creek.
Why choose Rent Refrigerator Atlanta? The following are the main features of why our trailers and modular facilities stand out.
Strength

Cleanliness

Aesthetics

Corrosion Resistance

Durability
Ice Fox Equipment COOLBOX STRUCTURES ™ Pods, COOLBOX STRUCTURES ™ Modular Edition facilities, and all our modular kitchen trailers for sale are designed with local construction and health department codes in mind.
Our modular boxes and Rent Refrigerator Atlanta are either retrofitted to existing buildings or assignments that are particularly developed around health departments and modular establishment techniques as a turn-key solution from the start. Our area construction crew can make changes for onsite code assessments in real-time. 
Do not hesitate to contact us if you need additional information on certain rental equipment, Cooler Warehouse the Rent in Atlanta Georgia, or if you are not sure of what trailer fits your requirement. We are glad to provide you with assistance.