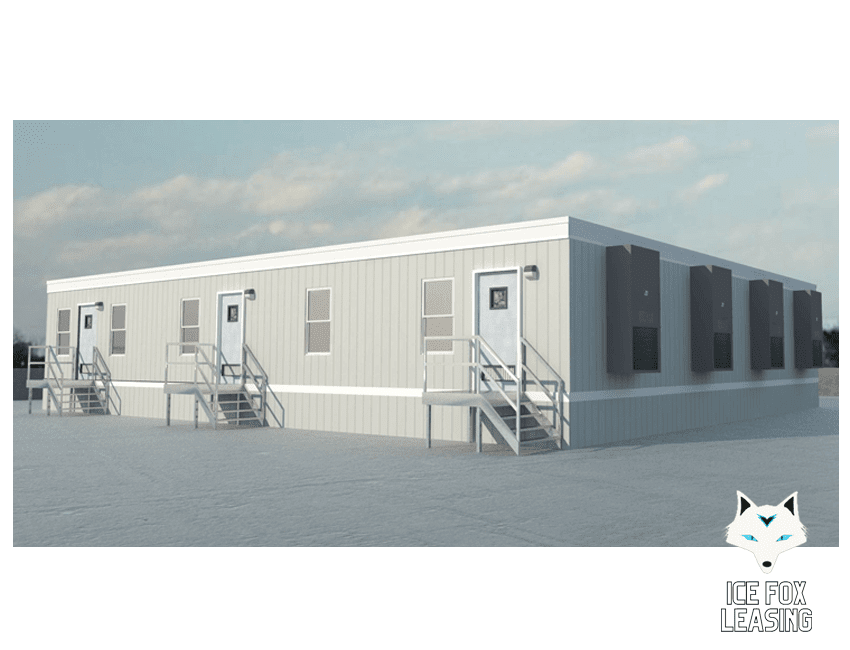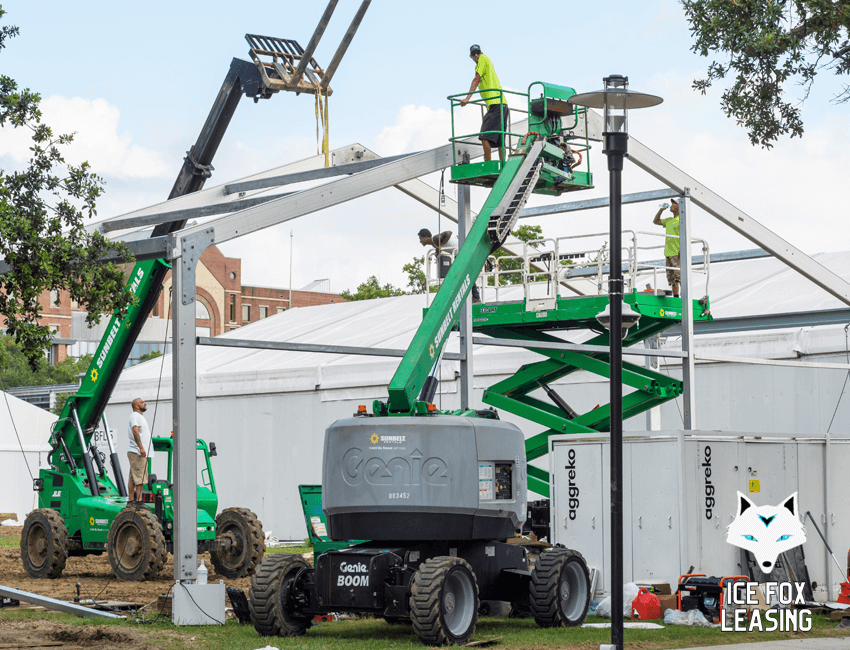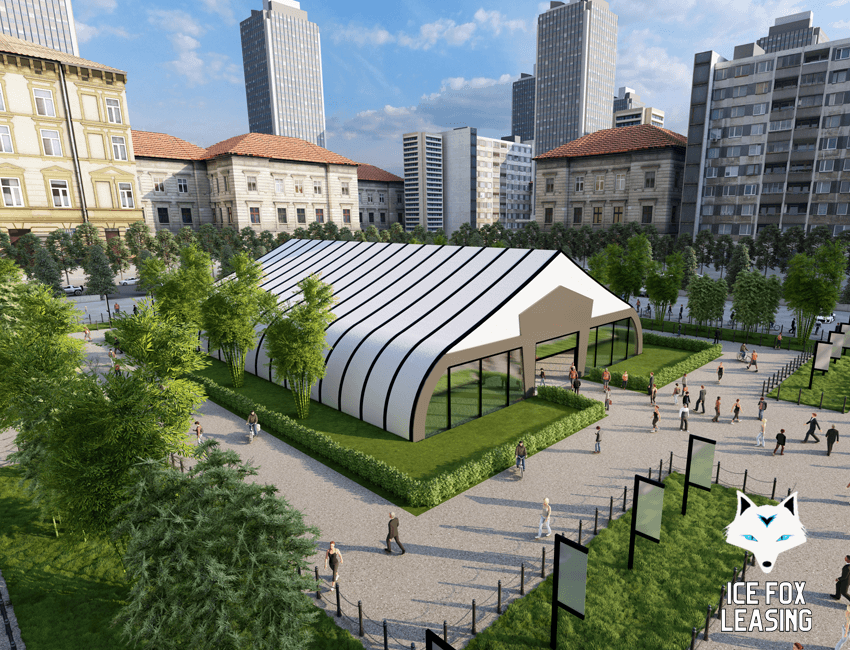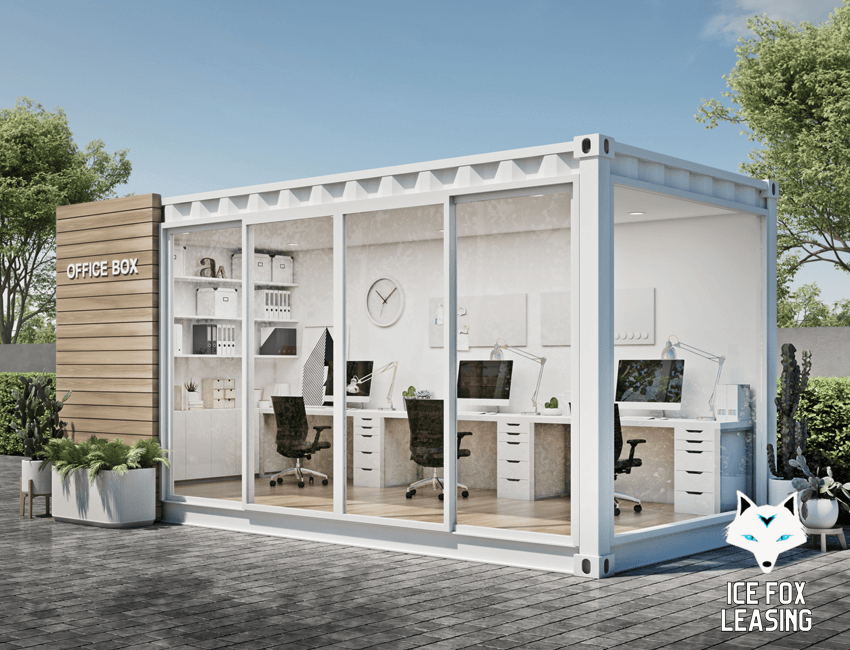 Temporary construction facilities by Ice Fox Equipment provide premium, full-service workforce housing camp accommodations, military and deployable asset support, and infrastructure worldwide for one simple reason: 
We know how hard it is to be stuck in the middle of nowhere, miles from friends, family, and the comforts of home.
We've been there. And Ice Fox Equipment, gets the importance of providing temporary construction facilities for inviting, relaxing, high-quality turnkey workforce housing solutions that make workers feel more appreciated and more at home.
Kitchen Diners 
Our turnkey kitchen diner complexes offer flexible and functional temporary construction facilities options to fit the size and needs of your camp. Designed with top-of-the-line, industrial-grade appliances, and staff, to satisfy your crew with the quality meals they want before and after a hard day's work. Fueling your workforce with quality and healthy meals. 
Whether it's a sit-down meal to relax and unwind after a long day on the job or a quick bite to go, Ice Fox Equipment provides complete turnkey service, permitting, rentals, security, and hospitality kitchens and staff, with a large variety of healthy and satisfying meal choices to keep your workers fueled and ready to go, to get the job done. 
Expertly designed mobile remote housing trailers with separate diners include hot and themed meal stations as well as bagged lunch pick-ups. Including other amenities such as mud rooms, security, first aid, and reception areas for guest check-ins, our kitchen and diners are efficiently designed to get your workforce the quality meals they deserve. 
Recreation & Amenities 
Ice Fox Equipment offers emergency base camps, military and deployable asset support, and infrastructure services worldwide including recreation complexes for your workers as the perfect place to relax and unwind before and after work. Whether it's blowing off steam in the gym, or kicking back in a multimedia rec room, your crew will feel close to the comforts of home. 
A Place to Relax and Play After Work 
We offer a variety of game tables like foosball, ping pong, billiards, and even poker tables for card players. Workers can relax and watch TV, movies, and events in an optional theater. 
Dormitories 
Ice Fox Equipment provides temporary construction facilities, complete turnkey service, permitting, rentals, and security. Our workforce housing trailers for rent will ensure quality rest and relaxation. They're designed for minimal noise transfer and offer private or semi-private washrooms, larger beds, TV, and Wi-Fi. There are several features and layout options available. 
Comforts of Home When You're Miles Away 
After a long day at the worksite, your crew's rest and relaxation are vital to keeping your workers happy, healthy, and productive. Ice Fox Equipment provides the highest quality temporary construction facilities, with complete turnkey service, permitting, rentals, and security. Our emergency temporary sleeping facilities are designed to decrease noise and increase comfort. Our standard fleet offers a variety of bedroom configurations to suit any project. 
Full Remote Turnkey Camps & Solutions
Your complete turnkey solution starts with the logistics and the location of your workforce housing modular man campsite and wraps up with keys in your hand. From engineering and design, transportation, logistics, and installation, to site services, catering and housekeeping services, and ongoing maintenance – we take care of your entire workforce camp management implementation. We take care of it all. 
Ice Fox Equipment leverages the strong relationships we have with manufacturers, housekeeping, and catering companies to ensure you receive flexible emergency base camp service solutions throughout your project.