Refrigeration Freezer for rent in Missouri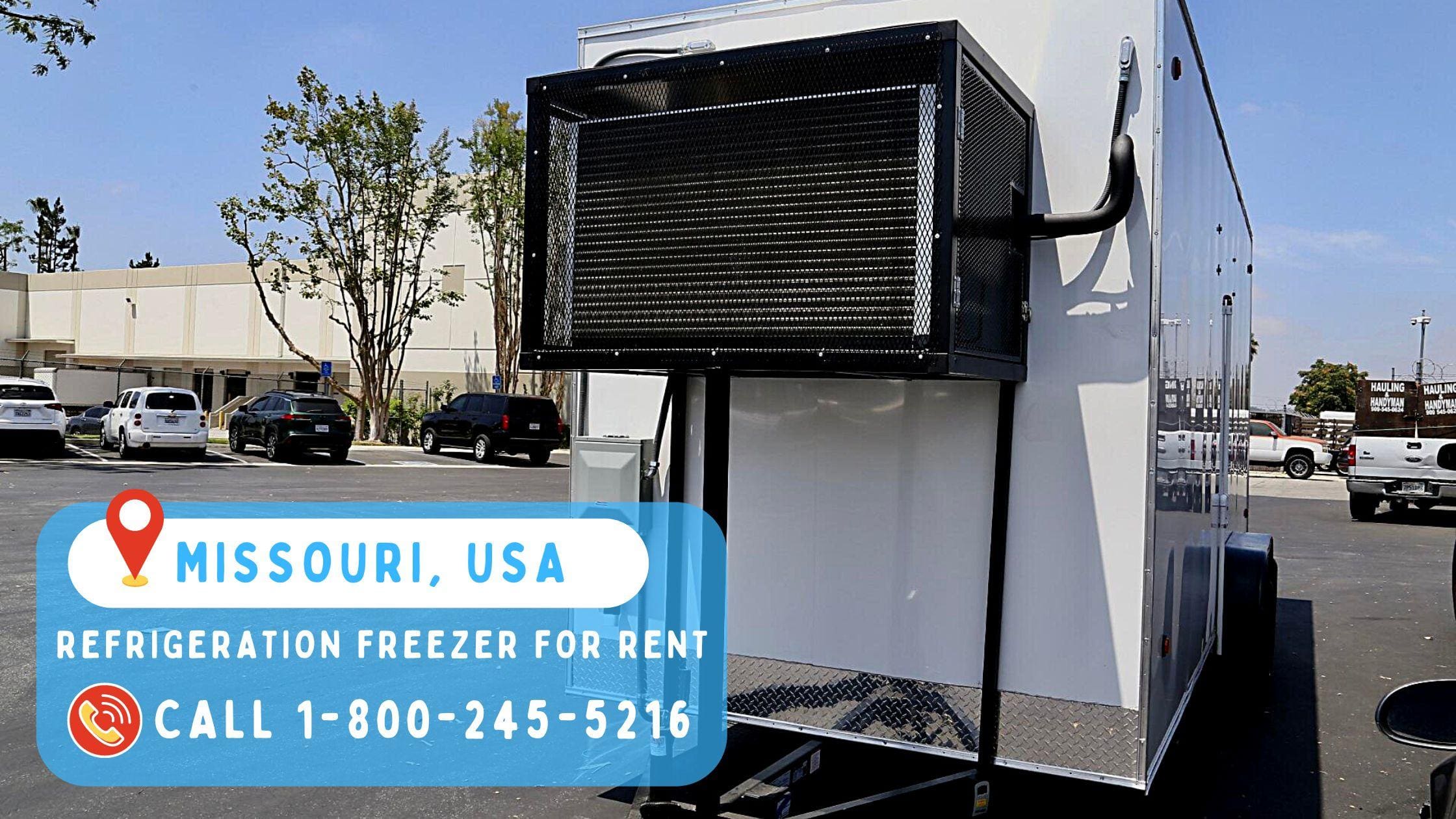 Currently, Refrigeration Equipment in the US rents refrigerated trailers. If your business is remodeling or if you have more things to store in the freezer, renting a refrigerator is a great idea. Check out the essential details we've provided to learn more about our refrigerated container rentals' numerous advantages.
You have arrived at Ice Fox Equipment, one of the nation's leading refrigeration container sales and mobile refrigeration rental companies. In the marketplace, our company was established specifically to meet and service the needs of customers for Refrigerated Cooler sales, Emergency Refrigerated Trailer rentals, Temporary Freezer rentals, and a broad range of related services.
In addition to providing the best rental, sales, and leasing services in the industry, we take pride in working with each of our customers to meet their specific needs in order to achieve long-term success. The whole line of refrigeration containers is serviced by us.
We are committed to providing the highest level of customer service, support, and response. We are committed to establishing long-term relationships with our customers, and this can only occur when we continue to provide superior service and support during the term of any contract. We rent portable refrigerator containers, lease mobile coolers, and sell refrigerator-freezers.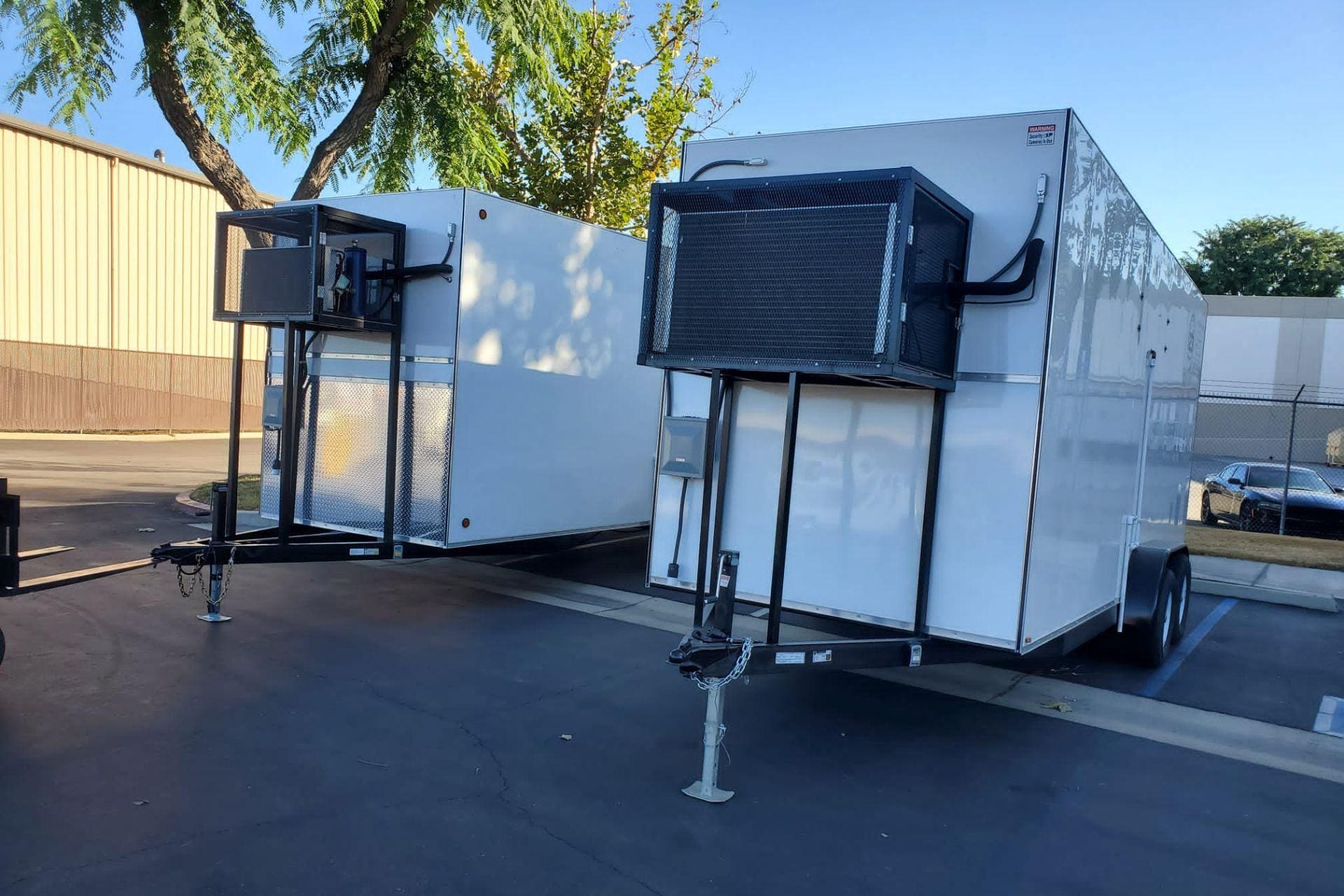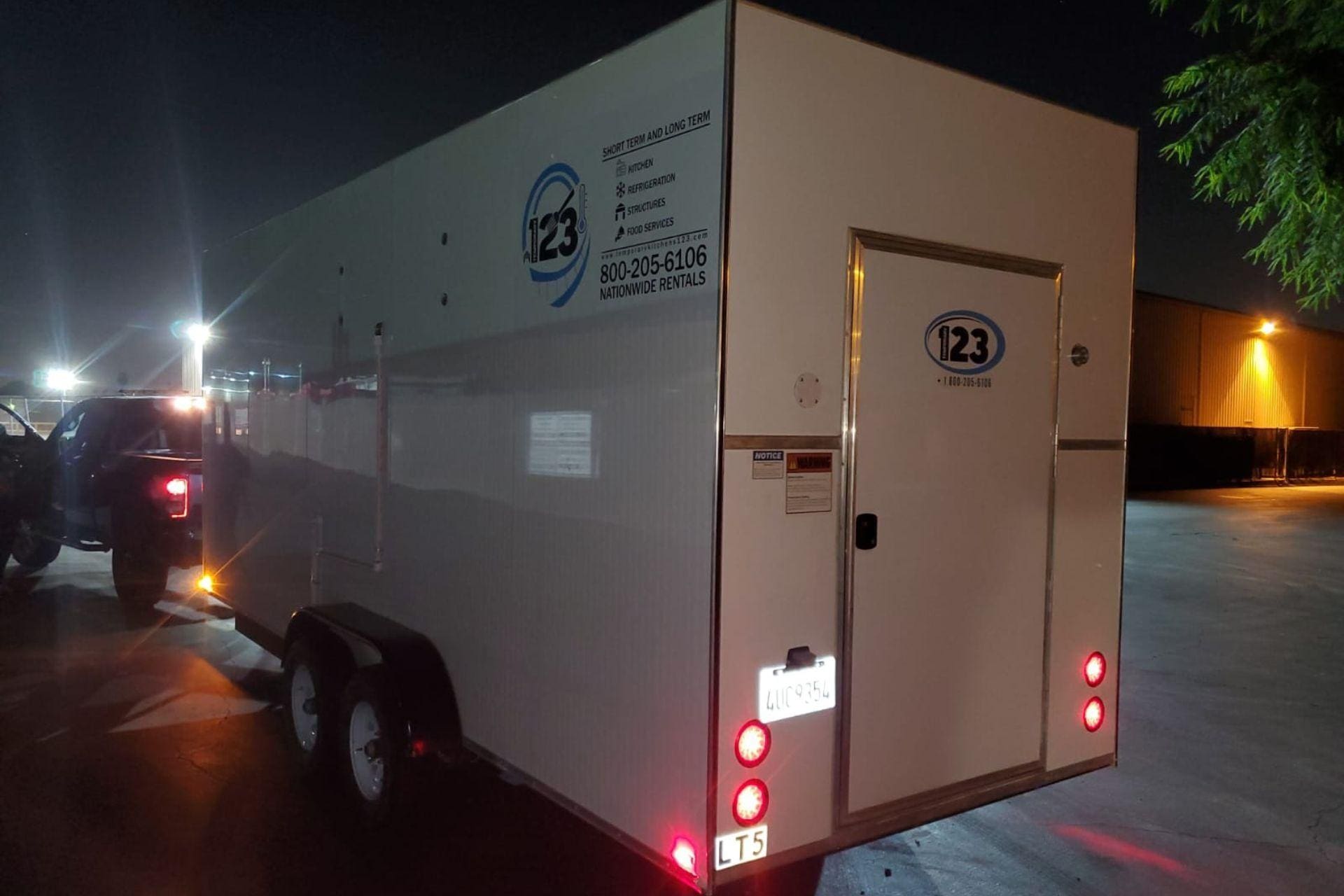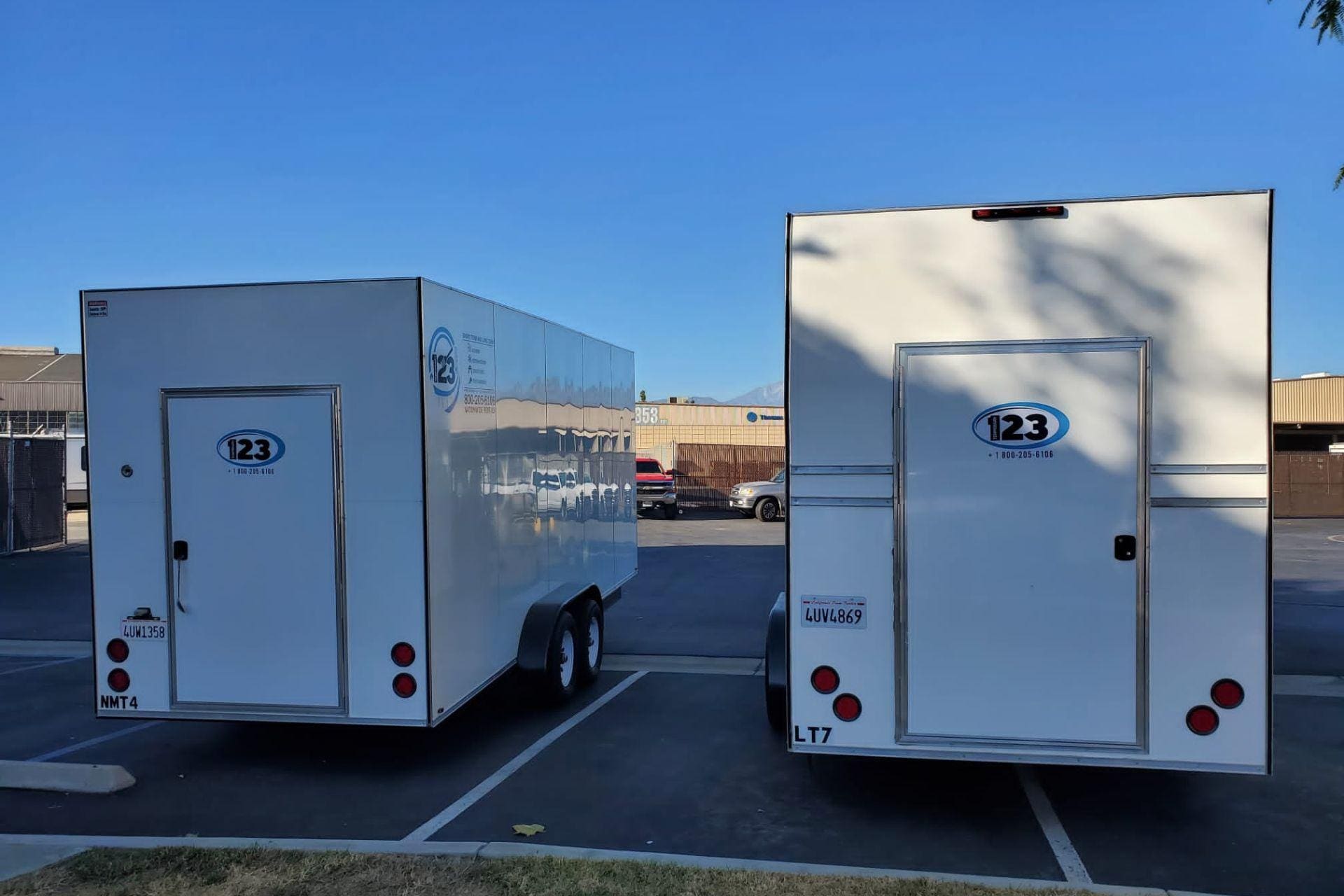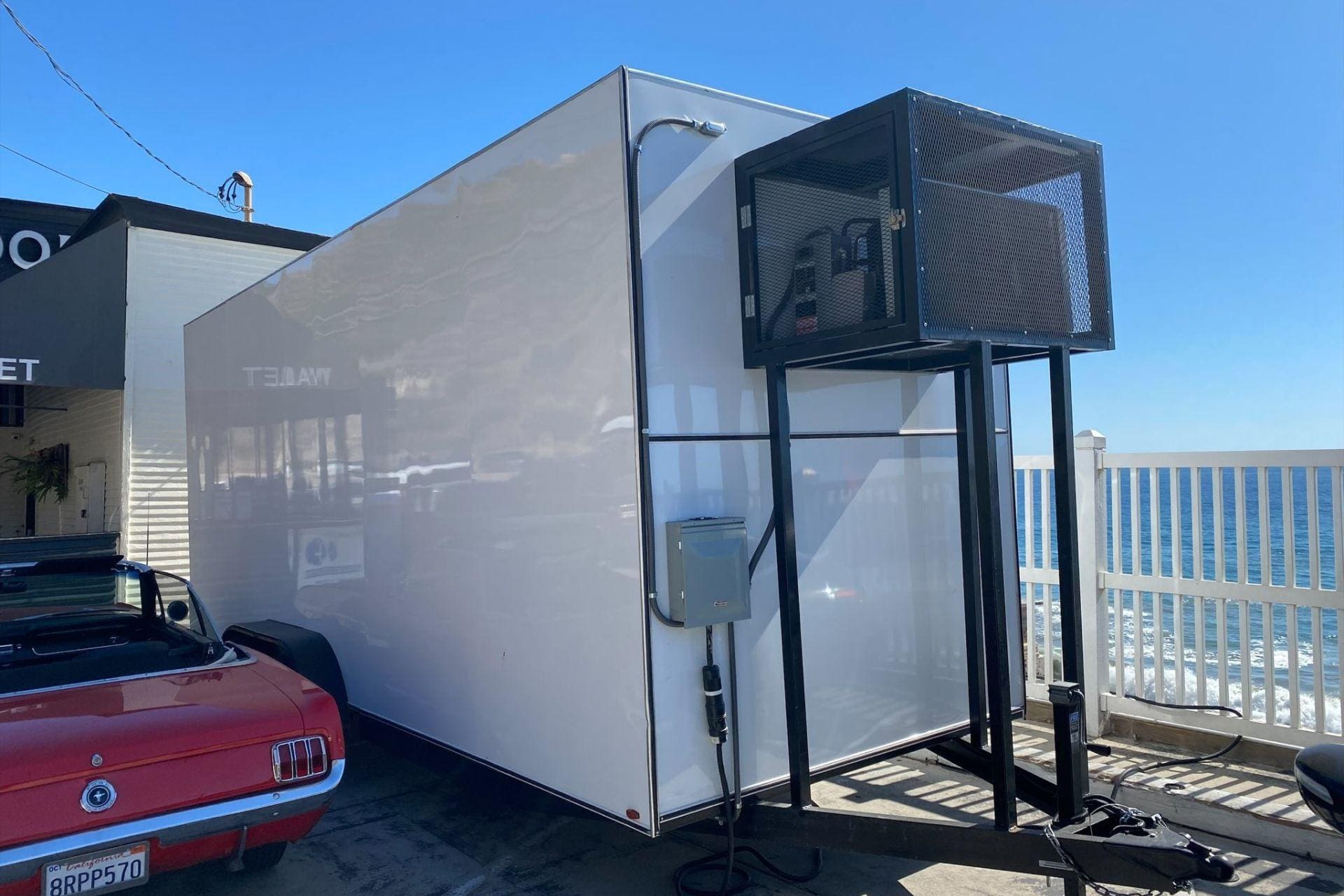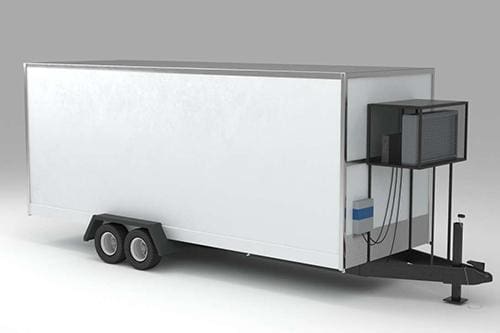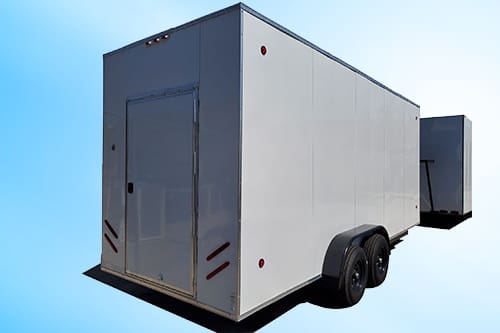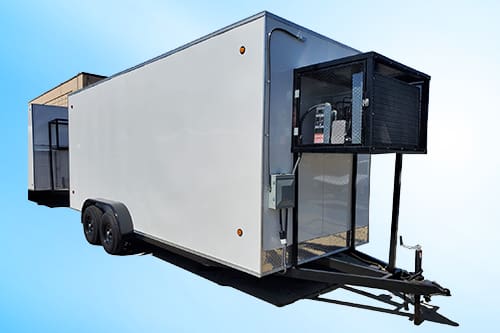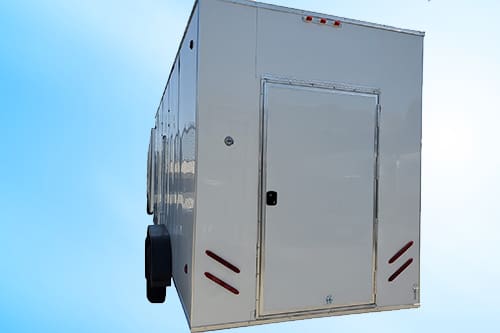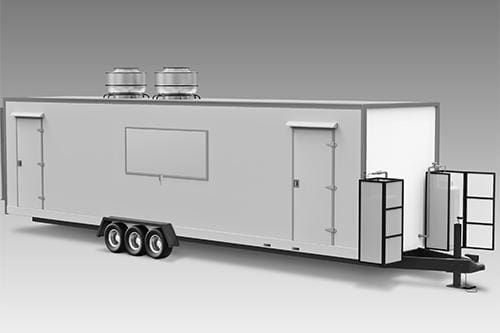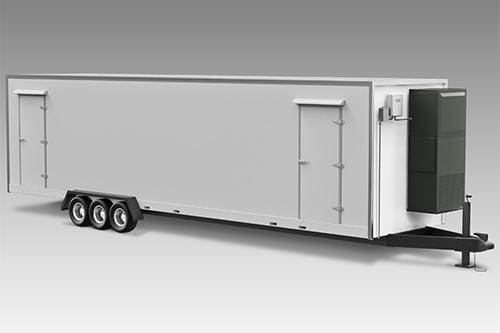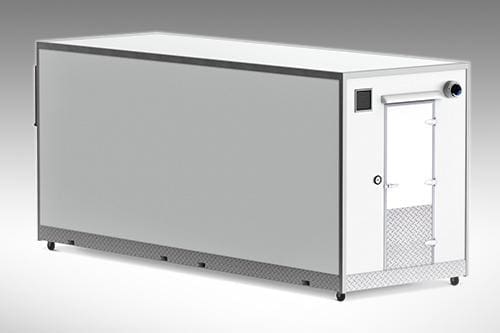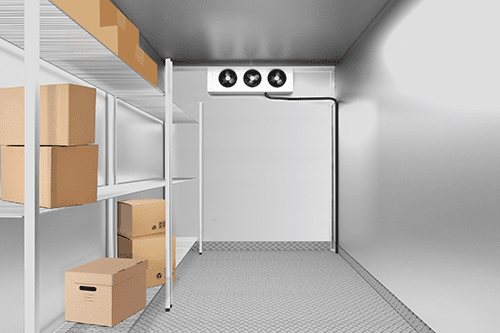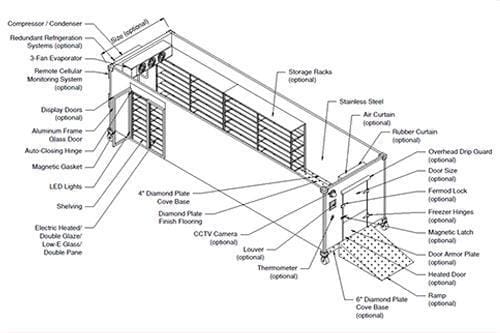 For almost 25 years, Ice Fox Mobile Refrigerator Rental has been leasing equipment. Mobile Refrigeration Rental, Portable Refer Units, Portable Refrigerator Units, Mobile Refrigeration For Lease, Portable Refrigerator Rental, Rental of Refrigeration Containers,  Rental of Refrigeration Trailers, Rental of Refrigeration Freezers, Rental of Temporary Refrigeration, Rental of Mobile Refrigeration, Base Camps Rentals and services, Emergency Response, Mobile Kitchen Trailer Rental, Bunk House Trailer Rentals, Shower Trailer Rental, Restroom Trailer Rental, Security Trailer Rental, Laundry Trailer Rental, Living Quarters, Clear-span Structures Rental, Electric Power Generator, Potable Water Service, Water Trailer Rental, Ice Trailer Rental, Mobile Morgue Trailer, Command center trailer. Throughout the United States, our refrigerated trailers are rented for both short-term and long-term customers.
In the end, consider the above factors for your decision on whether to choose indoor walk-in refrigeration or an outdoor walk-in cooler. Be sure to take all factors into account before you lease, rent, or purchase and install any Ice Fox Equipment unit, to ensure that it is going to ensure the best results and suit your needs: 
Temporary Freezer for Rent
Walk-in Cooler Lease
Temporary Refrigeration Freezer for Rent
Emergency Refrigeration Cooler Rentals
Refrigeration Trailer for Lease
Refrigeration Freezer Trailer for Sale
Outdoor Walk-in Cooler for Rent
We prioritize customer satisfaction above all else, which is why we are the premier choice for refrigerated trailer rental and customer service. Our goal is to give top-notch customer service while collaborating with them to equip them with everything they need for any task or assignment. Those who need to rent a refrigerator for an extended period of time can trust our rental equipment to safeguard their belongings. Many companies that choose not to put money into machinery opt to send their products using refrigerated trailers such as the ones we offer. Our customers choose to rent our refrigerated trailers because they don't have the necessary skill to run the rental equipment. We can obtain the required tools for hire. A rental company is the only source that can supply you with a portable refrigerator that is able to adjust to your varying needs, as they may shift over time.
We also provide services like
Refrigeration Containers
Refrigeration Trailer
Walk-in Refrigeration
Walk-in Cooler
Walk-in Freezer
Outdoor Walk-in Freezers
All of our reefer rental services are subject to health department regulation, so we make sure that all requirements are met so that you won't experience any issues. Our refrigerated rental trailers can accommodate a wide range of items that need to be frozen or chilled. Tall cube containers with refrigeration are also offered. As the leading service provider in the country, our company also offers rentals for electric reefer trailers, reefer trailers, and mobile reefer containers in North and Central Florida, California, Colorado, New York, and all other states.
Our company offers leasing services like
Refrigeration Container Leasing in Livingston, MO
Refrigeration Trailer Leasing in Miles City, MO
Walk-in Refrigeration Leasing in Havre, MO
Walk-in Cooler Leasing in Belgrade, MO
Walk-in Freezer Leasing in Kalispell, MO
Outdoor Walk-in Freezer Leasing in Helena, MO
It is possible to cool down to -20 degrees or 20 degrees with our best-refrigerated trailers. Our devices are mostly transformer-based, which makes them suitable for use at voltages as wide as 220 and 460V. As a team of experienced agents, we will make sure that you receive the best service possible from the best company ever. All of the devices that our customers need are delivered to them in a timely manner, and we strive to ensure their satisfaction.
We are offering services like
Refrigeration Container sales in Minnesota
Refrigeration Trailer Sales in Nevada
Walk-in Refrigeration Sales in Nebraska
Walk-in Cooler Sales in Rhode Island
Walk-in Freezer Sales in Montana
Outdoor Walk-in Freezer Sales in Missouri
We also offer 20-foot, 24-foot, and 40-foot refrigerated trailers for rent in a variety of sizes. Refrigerated trailer rentals in the US include mobile refrigerated trailers, portable refrigerated trailers, temporary refrigerated trailers, and more. Our upcoming events are located in Miami, FL, Los Angeles, CA, Orlando, FL, New York, Boston, Detroit, San Diego, San Francisco, Austin, TX, Albuquerque, Tucson, Colorado Springs, Raleigh, Omaha, Miami, Tulsa, Oakland, Cleveland, Minneapolis, Thousand Oaks, and several other cities. We are happy to help you find out more about all of our services and where our different units are located. Thermo King trailer rentals are a fantastic choice. Keeping the products fresh is something that is very important when it comes to renting large freezers, refrigerators, and refrigerated containers.
We offer services like
Refrigeration Containers for lease in the state of MARYLAND
Refrigeration Trailer leases in Baltimore, Frederick, Gaithersburg, Rockville, Bowie, Hagerstown, Annapolis, College Park, Salisbury, and Laurel.
Walk-in Refrigeration for lease in MARYLAND
Walk-in Cooler for lease is available in all States of the US
Walk-in Freezer for lease is available in the cities of Greenbelt, Hyattsville, Westminster, Cumberland, and Takoma Park under The state of MARYLAND
Outdoor Walk-in Freezer for lease in zip codes 20589, 20798, 21520, and 21900
In addition to transporting various components that must be kept at a specific temperature to ensure efficient production, Thermo King also provides rental trailers that are suitable for refrigerators. The rental of refrigerators can also be used to ship frozen commercial foods in portable containers for immediate service. Refrigeration Trailers for Lease offers the most reliable and cost-effective refrigeration solution for shipping pharmaceutical products from research and development facilities to clients in the United States and Canada by making use of mobile refrigeration equipment available at Refrigeration Trailers for Lease. It is common for catering companies and rental companies to rent or lease Thermo King trailers, especially during outdoor events such as large birthday parties or weddings, sporting events, fairs, and trade shows. Cool your drinks directly in the refrigerated rental van by storing them in the portable refrigerator. If you require refrigeration equipment, or you are renovating a store, market, or supermarket, you can also rent a refrigerated trailer to help you with your project. Keeping food fresh and preventing spoilage are our main concerns with our mobile rental freezers. They are specifically designed to effectively and quickly freeze food while keeping moisture at bay.
We provide services in all the States of the US like
Refrigeration Container for sale in Oklahoma
Refrigeration Trailer for sale in Rhode Island
Walk-in Refrigeration Trailer for sale in Nevada
Walk-in Cooler Trailer for sale in Pennsylvania
Walk-in Freezer Trailer for sale in New Hampshire
Outdoor Walk-in Freezer Trailer for sale in Oregon
Our company adheres to the strictest health regulations in order to ensure that every customer receives the best service possible. We offer a variety of sizes for Refrigerated Trailer Rentals, Mobile Refrigerated Trailer Rentals, and Refrigerated Trailer Rentals/Rentals, including 48 feet, 40 feet, 24 feet, and 20 feet, as well as 20-foot, 24-foot, and 40-foot flat containers.
Along with meeting local code enforcement Ice Fox Equipment units are designed to prevent moisture, discoloring, and erosion. Smooth rivet-free construction. Aluminum thickness is .040 the highest standard in the industry to resist wavering and buckling. An all-stainless steel interior sidewall with thick diamond plate tread flooring is the top industry standard for long-term durability and shine: 
Outdoor Walk-in Freezers
Portable Refrigeration Trailers for Lease
Outdoor Walk-in Coolers for Sale
Mobile Freezer Rentals
Temporary Refrigeration Leasing
Temporary Refrigeration Coolers for Rent
Portable Refrigerator Trailers for Lease
Emergency Refrigeration Container for Sale
Mobile Coolers for Lease 
Nationwide, we rent and sell refrigeration containers, refrigeration trailers, walk-in refrigerated containers, walk-in freezers, walk-in coolers, outdoor walk-in freezers, outdoor walk-in coolers, and modular kitchens. All of our mobile trailers and semi-permanent modular structures are available 24/7. No gas or diesel fumes are released from our units during operation, so they are incredibly quiet. Our refrigerated and freezer trailers have the advantage of being lower to the ground and requiring no ramps.
We deliver pre-assembled refrigerators and freezers that are ready for operation. You do not need to install any diesel fuel or refrigeration equipment on site, nor do you need to assemble any parts on-site.
-20 to 50 degree refrigeration trailers are available from Ice Fox Equipment. 24×7 emergency customer service and nationwide delivery are offered by us. With stainless steel insides, your refrigeration system will be non-toxic and durable for years to come. In addition, we recommend that our customers use single-phase power to power our majority of units. Refrigeration equipment from Ice Fox is the best choice when you need it.
Ice Fox Equipment can provide its products and assistance, if not all, to most cities in Missouri.

See the list of cities we served in MO below:
Kansas City , MO
St. Louis, MO
Springfield , MO
Independence , MO
Columbia , MO
Lee's Summit, MO
O'Fallon, MO
St. Joseph , MO
St. Charles , MO
St. Peters, MO
Blue Springs, MO
Florissant, MO
Joplin, MO
Chesterfield, MO
Jefferson City , MO
Cape Girardeau, MO
Wildwood, MO
University City, MO
Ballwin, MO
Raytown, MO
Liberty , MO
Wentzville, MO
Kirkwood, MO
Maryland Heights, MO
Hazelwood, MO
Gladstone, MO
Grandview, MO
Belton, MO
Webster Groves, MO
Sedalia , MO
Ferguson, MO
Arnold, MO
Rolla , MO
Raymore, MO
Nixa, MO
Warrensburg , MO
Manchester, MO
Hannibal, MO
Creve Coeur, MO
Ozark , MO
Kirksville , MO
Poplar Bluff , MO
Sikeston, MO
Farmington , MO
Overland, MO
Clayton , MO
Republic, MO
Jennings, MO
Lake St. Louis, MO
Lebanon , MO
Carthage , MO
Washington, MO
Moberly, MO
Jackson , MO
Marshall , MO
St. Ann, MO
Grain Valley, MO
Fulton , MO
West Plains , MO
Maryville , MO
Crestwood, MO
Neosho , MO
Festus, MO
Bridgeton, MO
Mexico , MO
Dardenne Prairie, MO
Excelsior Springs, MO
Webb City, MO
Kennett , MO
Bellefontaine Neighbors, MO
Town and Country, MO
Troy , MO
Branson, MO
Bolivar , MO
Union , MO
Eureka, MO
Harrisonville , MO
Cameron, MO
Chillicothe , MO
Ellisville, MO
Clinton , MO
Berkeley, MO
Monett, MO
Park Hills, MO
Richmond Heights, MO
Ladue, MO
Sunset Hills, MO
Smithville, MO
Nevada , MO
Kearney, MO
Des Peres, MO
Boonville , MO
Perryville , MO
Pleasant Hill, MO
Brentwood, MO
Maplewood, MO
Warrenton , MO
Oak Grove, MO
Olivette, MO
Carl Junction, MO
Ice Fox Equipment Leasing & Rental
Top Delivery Service in Missouri
Top Delivery Service in United States