Refrigeration Trailers for Rent/ Lease in Michigan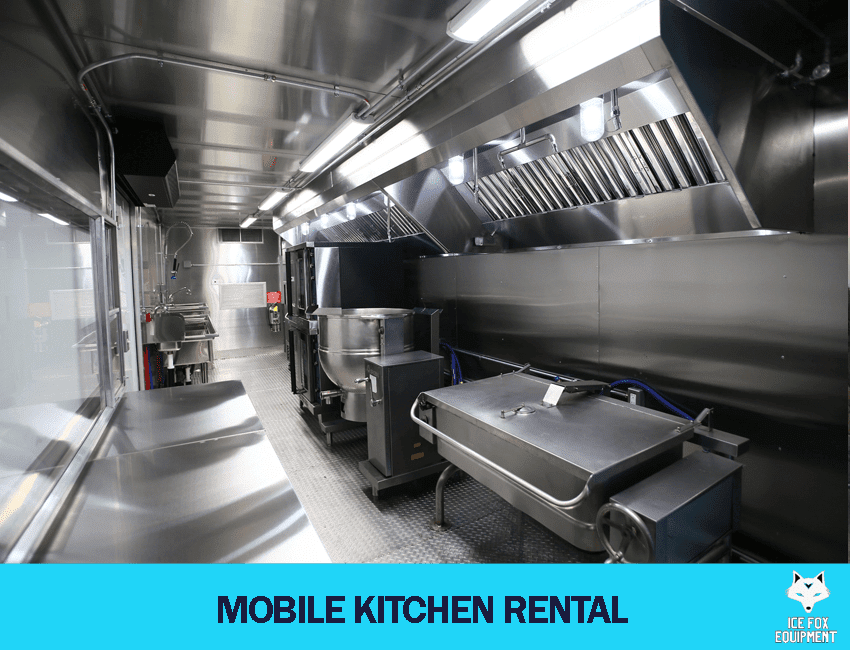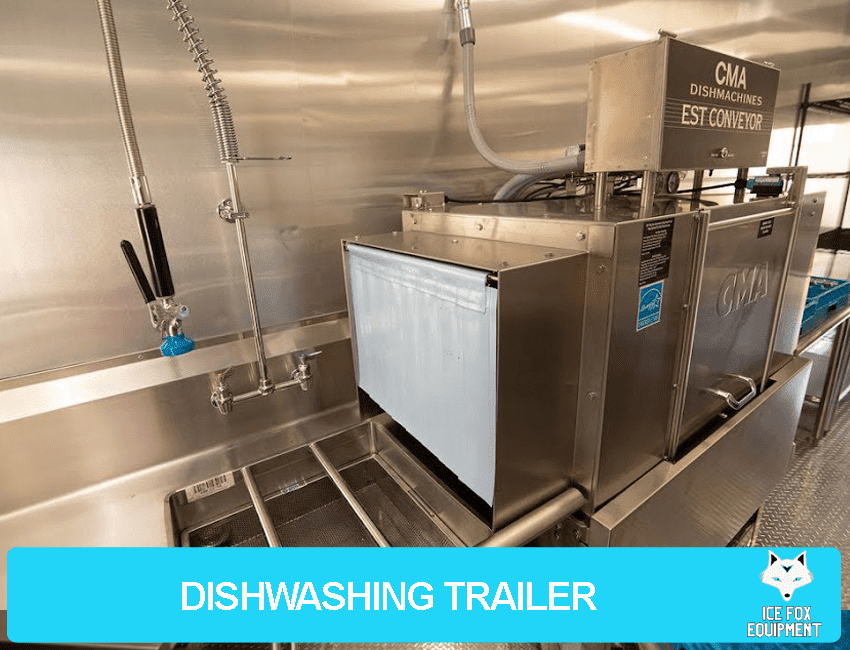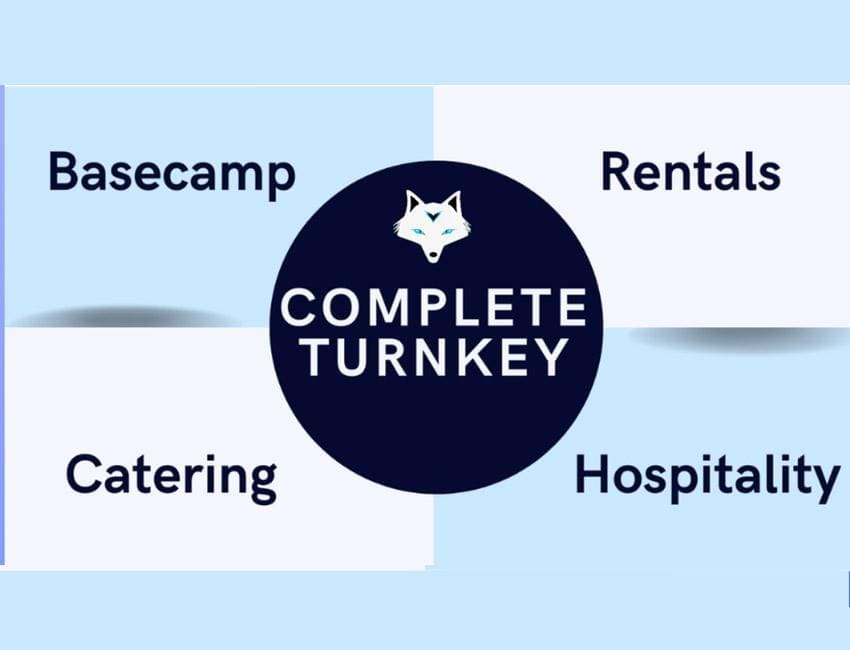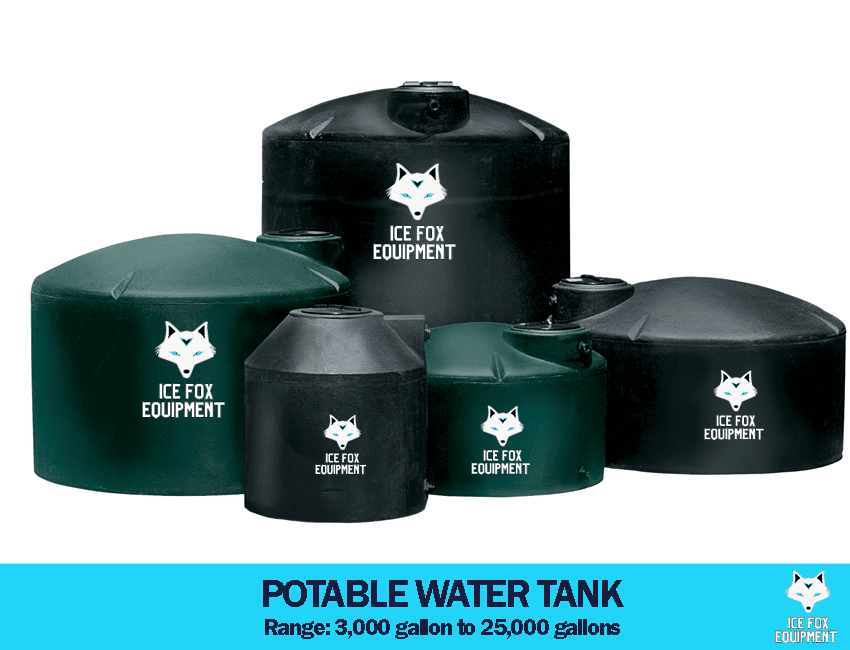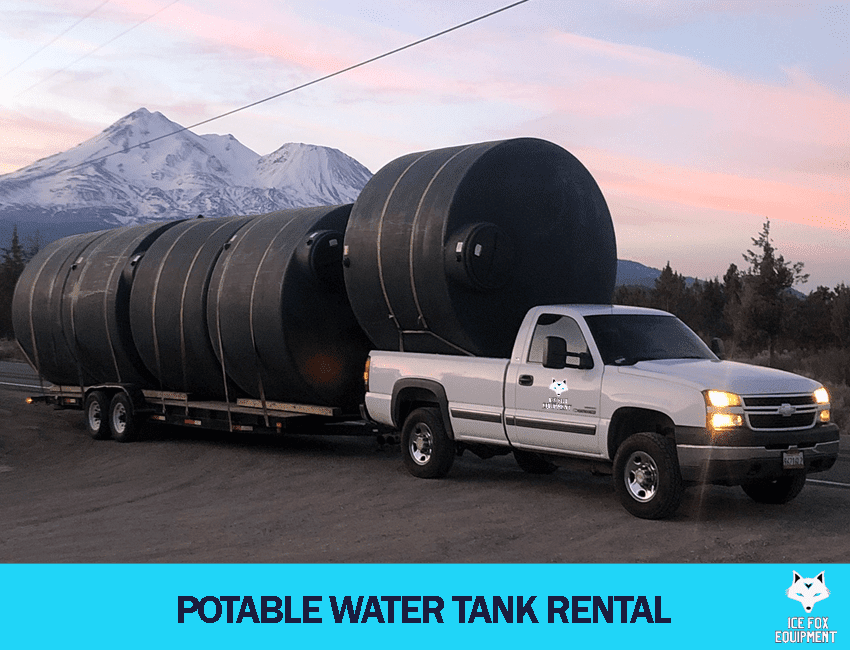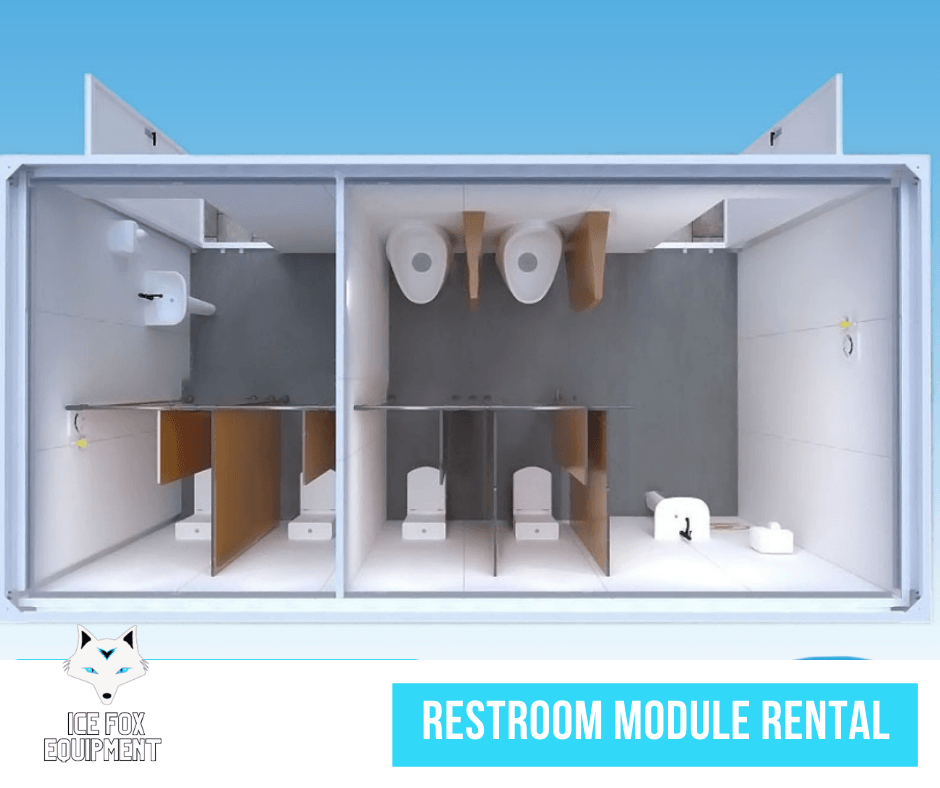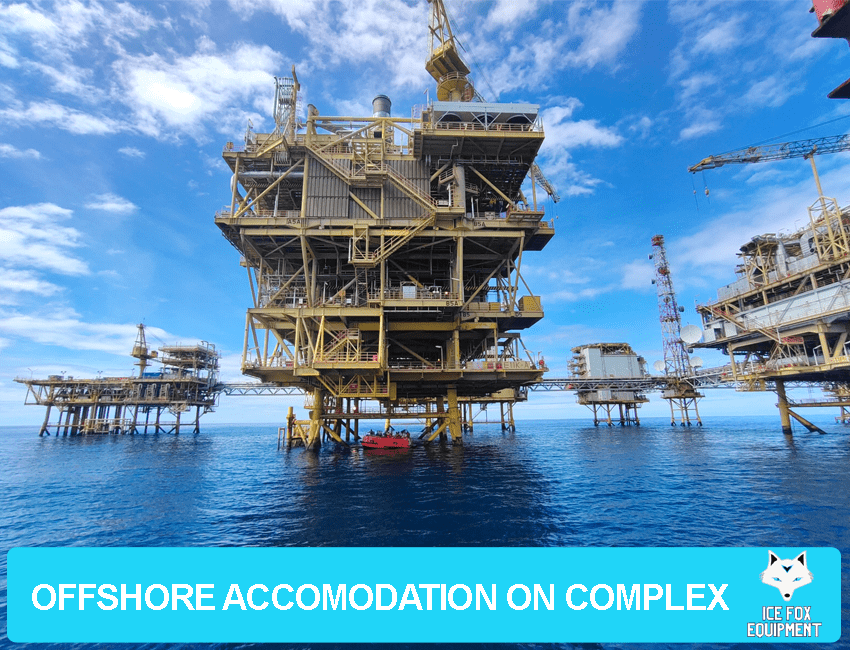 Ice Fox Equipment: Michigan's Premier Mobile Solutions Provider
Across the diverse landscapes of Michigan, from the shores of the Great Lakes to the urban centers, there's a rising demand for efficient, rapid, and expert mobile facilities. For every pressing or sustained need throughout the state, Ice Fox Equipment is the foremost choice. Dive into our vast offerings:
Request for Free Quote Today!
Base Camp & Man Camp Workforce Housing
Across Michigan, sizable projects necessitate specialized workforce housing. Our solutions provide both comfort and utility, ensuring a motivated workforce. Our base camps come equipped with the fundamental amenities required for diverse environments. Speed of setup, quality of amenities, and adaptability define a great base camp, and that's where Ice Fox Equipment excels.
Facility Offerings:
Food & Dining: Modular kitchens, refrigeration, and dining areas prioritize occupant well-being, with remote catering ensuring delightful meals, no matter the locale.

Accommodation: Sleep modules and bunk modules guarantee restful sleep with Ice Fox Equipment.

Hygiene & Sanitation: From warewashing to showers and restrooms, we prioritize cleanliness.

Utilities & Infrastructure: Uninterrupted power via generators and water purification systems are standard.

Specialized Facilities: We offer tailored solutions like construction offices and health facilities.

Rental Options: A variety of base camp rentals for different emergency situations.
Emergency and Basecamp Services in Michigan
Strategically positioned across Michigan, Ice Fox Equipment offers unparalleled services:
Emergency Basecamp Rentals in Detroit, MI: Immediate solutions for pressing circumstances.

Emergency Workforce Housing in Grand Rapids, MI: Tailored lodgings for essential staff during critical times.

Emergency Refrigeration Service in Lansing, MI: Keeping perishables safe in all scenarios.

Basecamp Logistics Mancamp in Ann Arbor, MI: Drawing from a wealth of experience for efficient operations.

Emergency Basecamp Services in Flint, MI: Comprehensive plans for smooth basecamp deployment.

Basecamp Management Logistics in Sterling Heights, MI: From concept to completion, addressing every basecamp concern.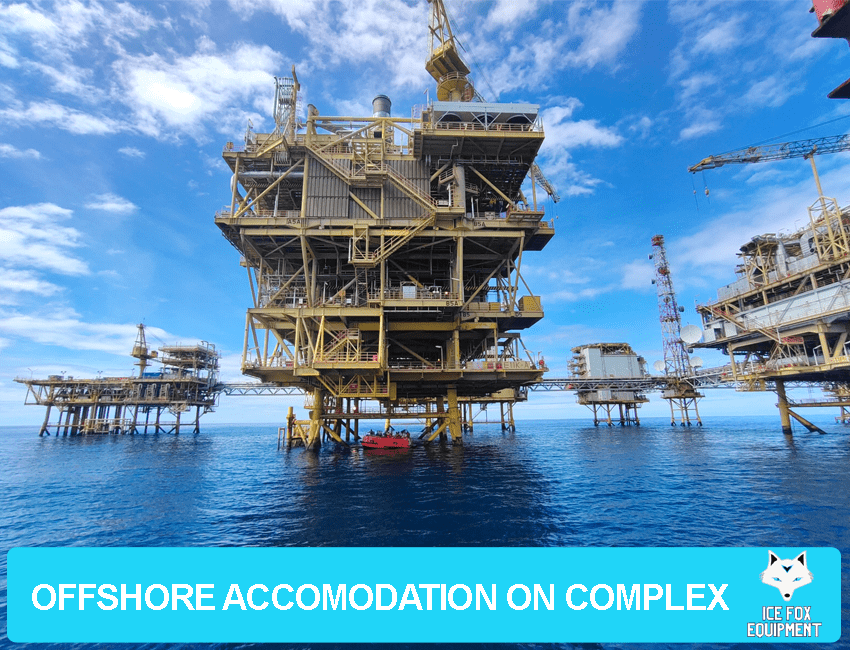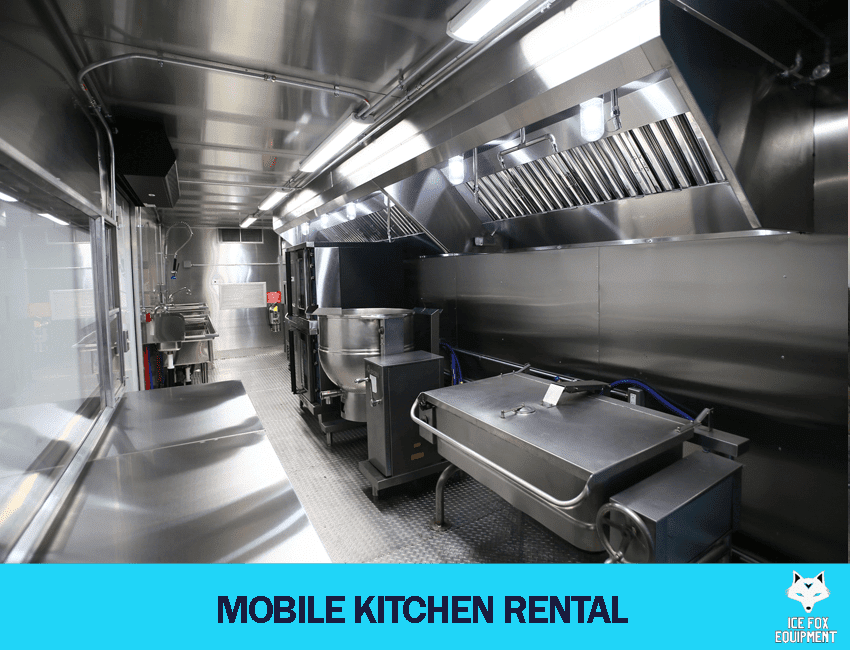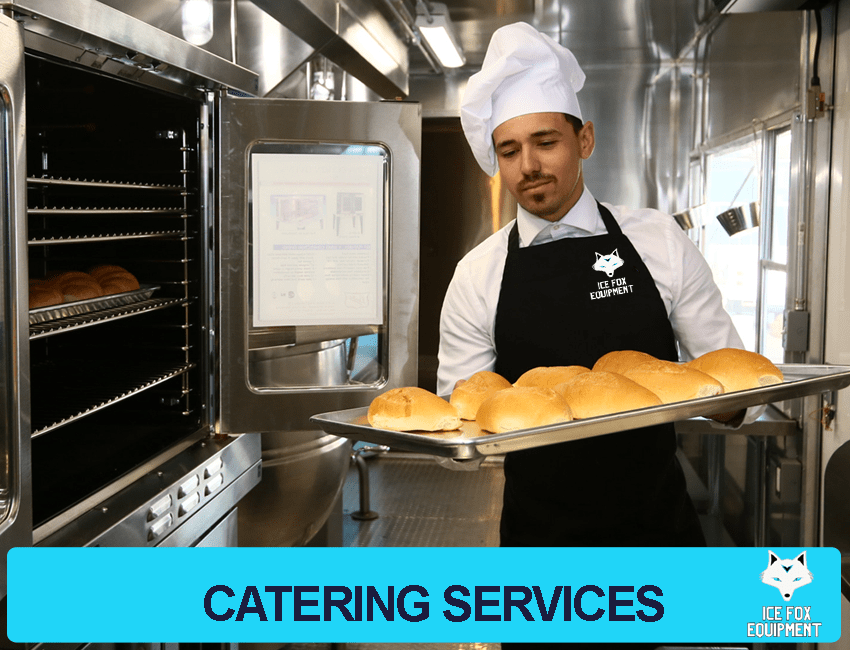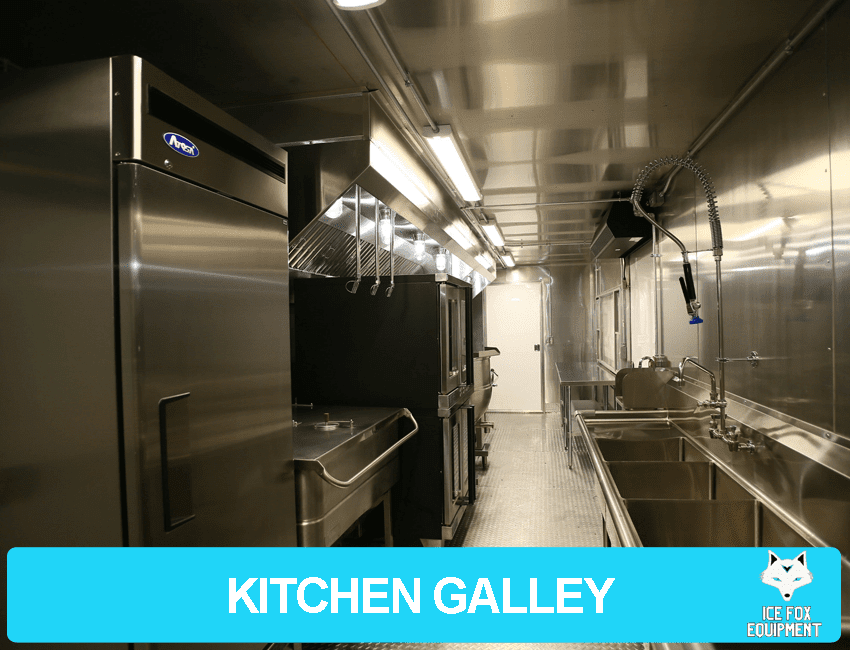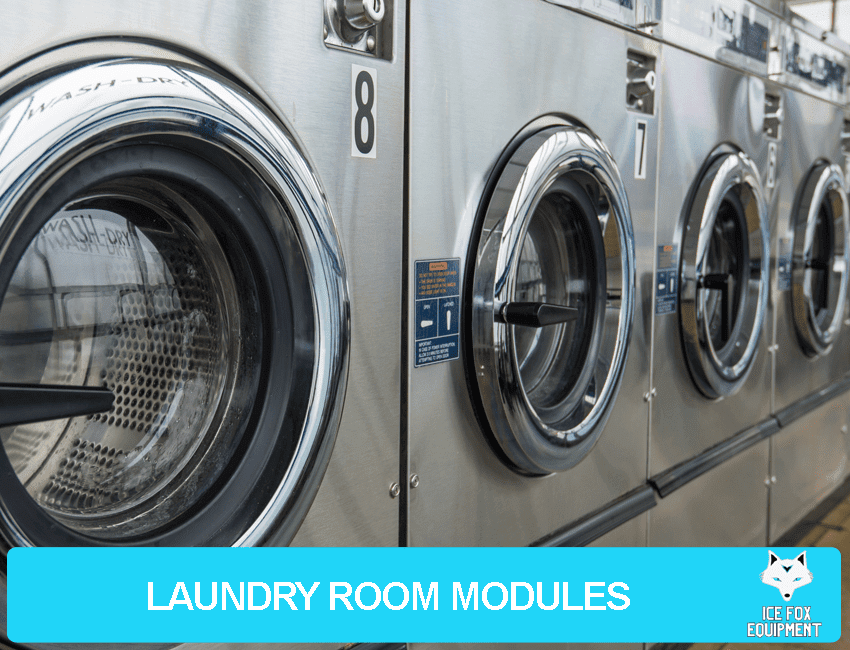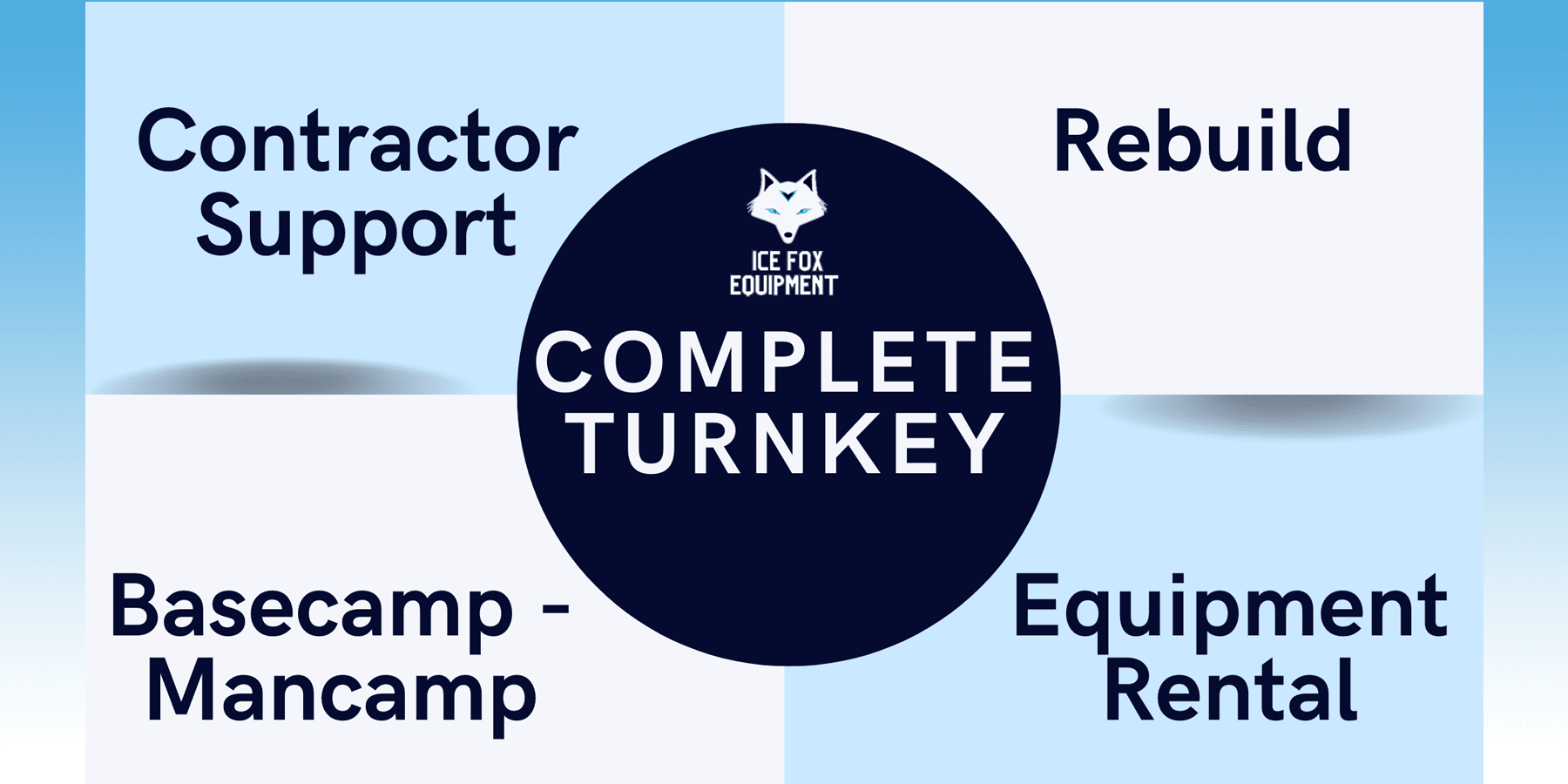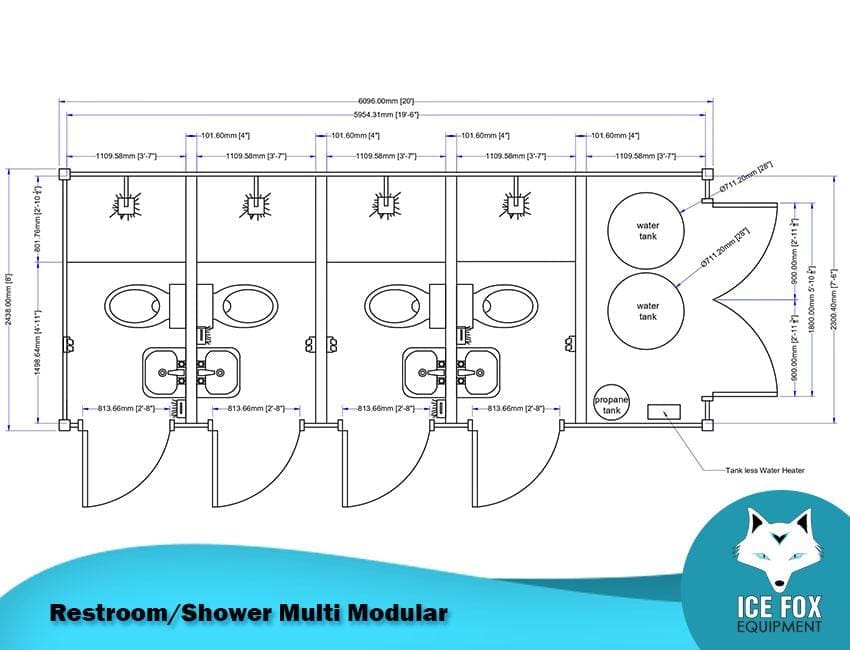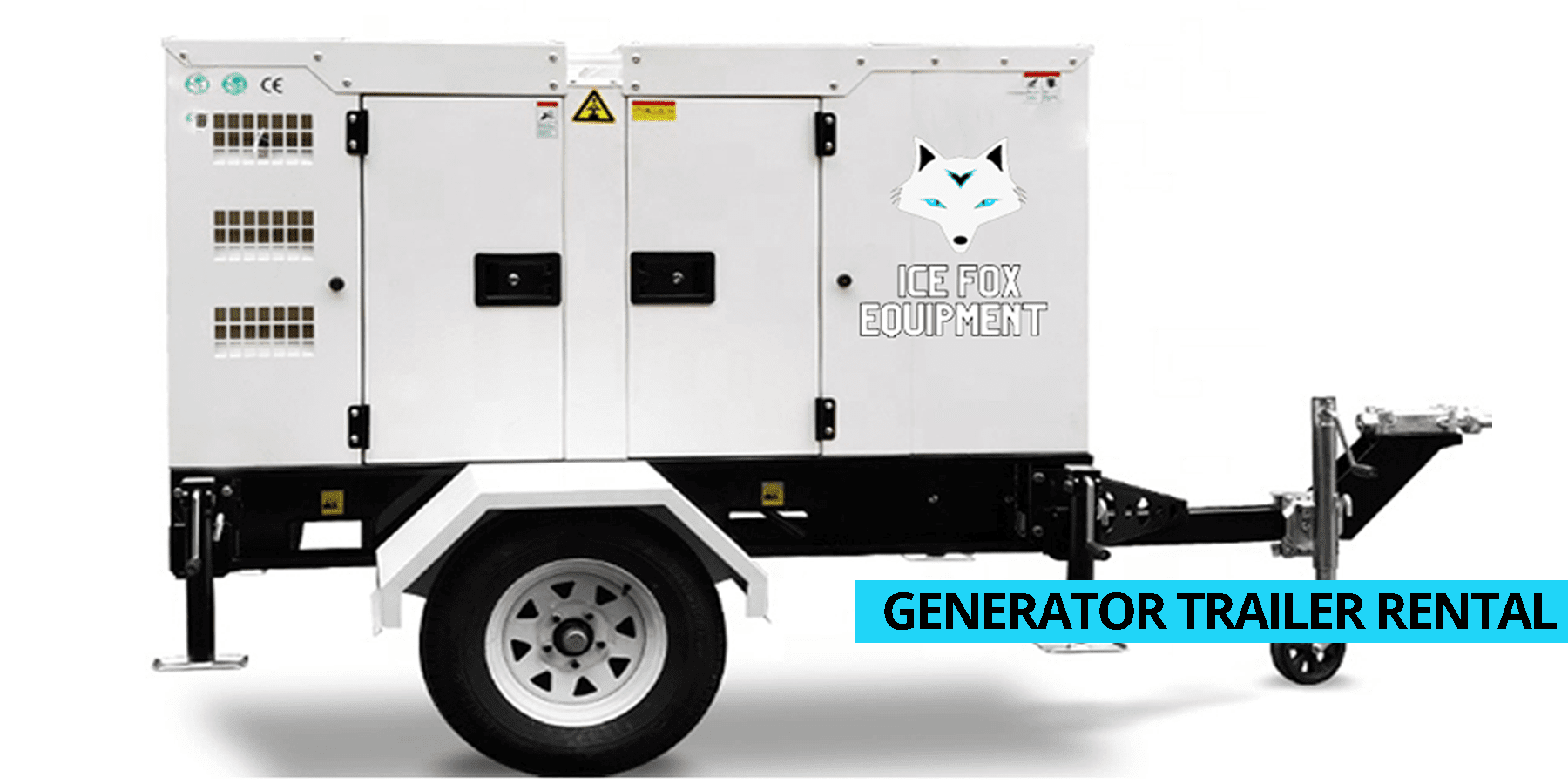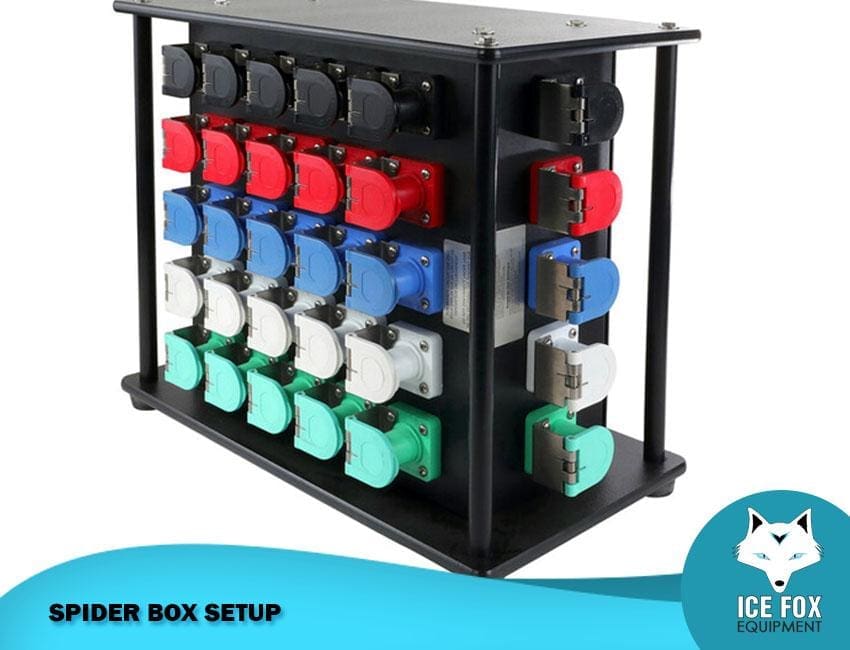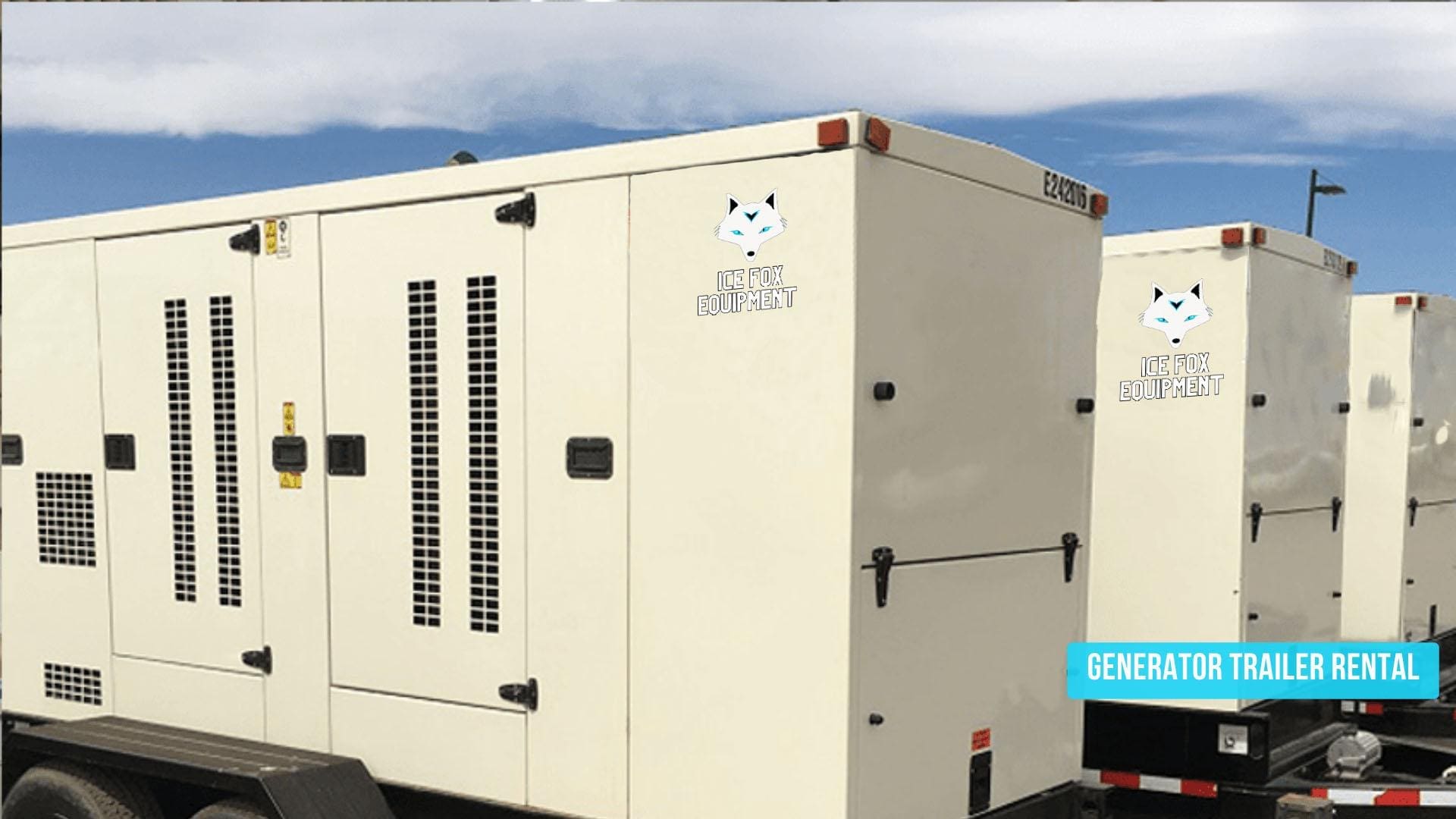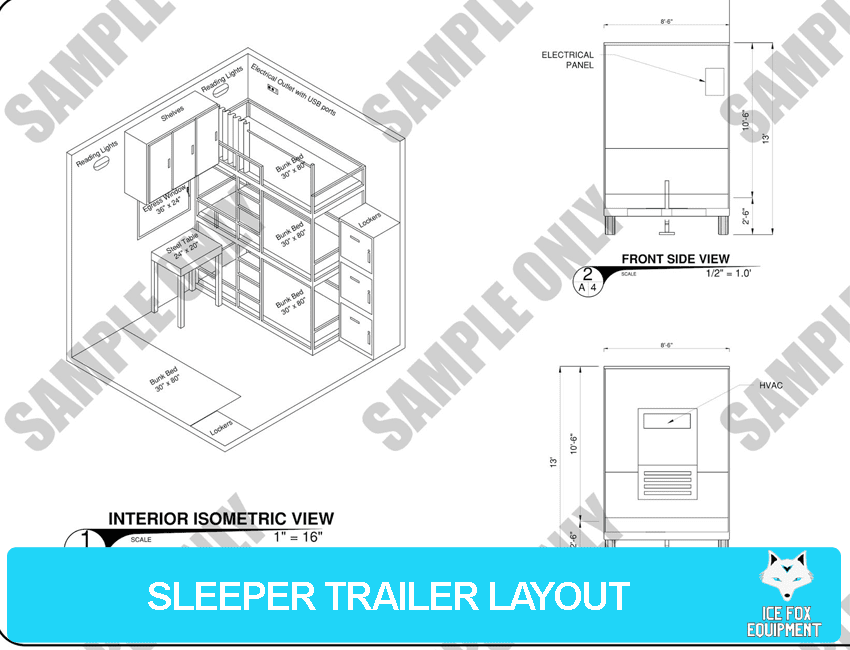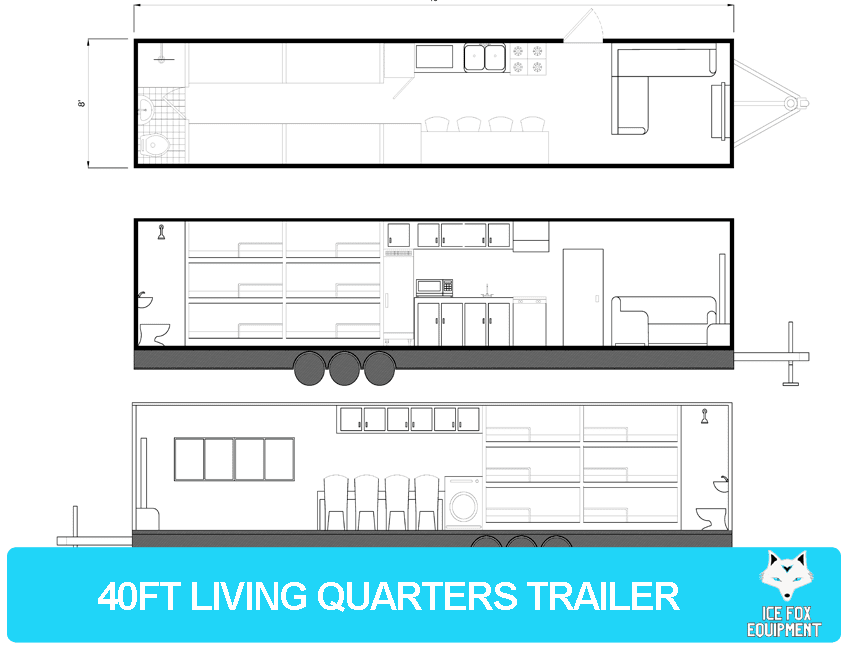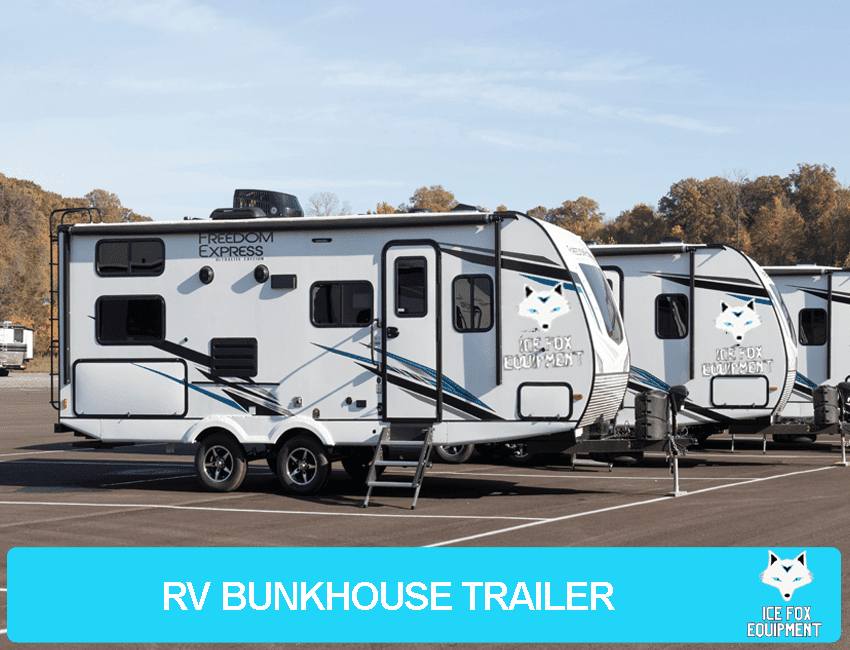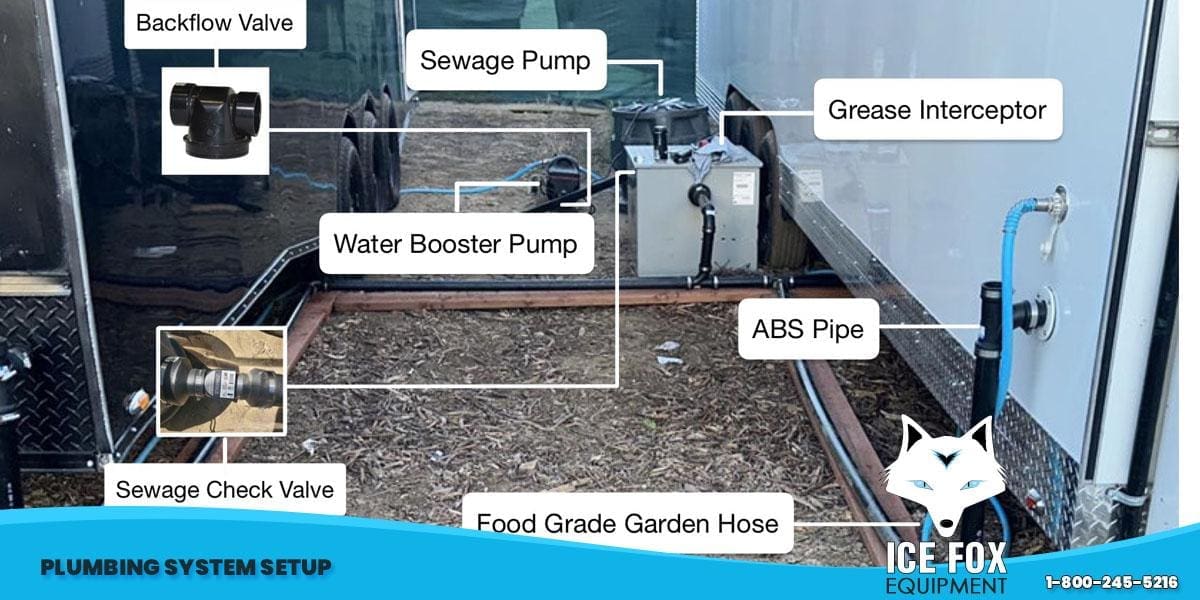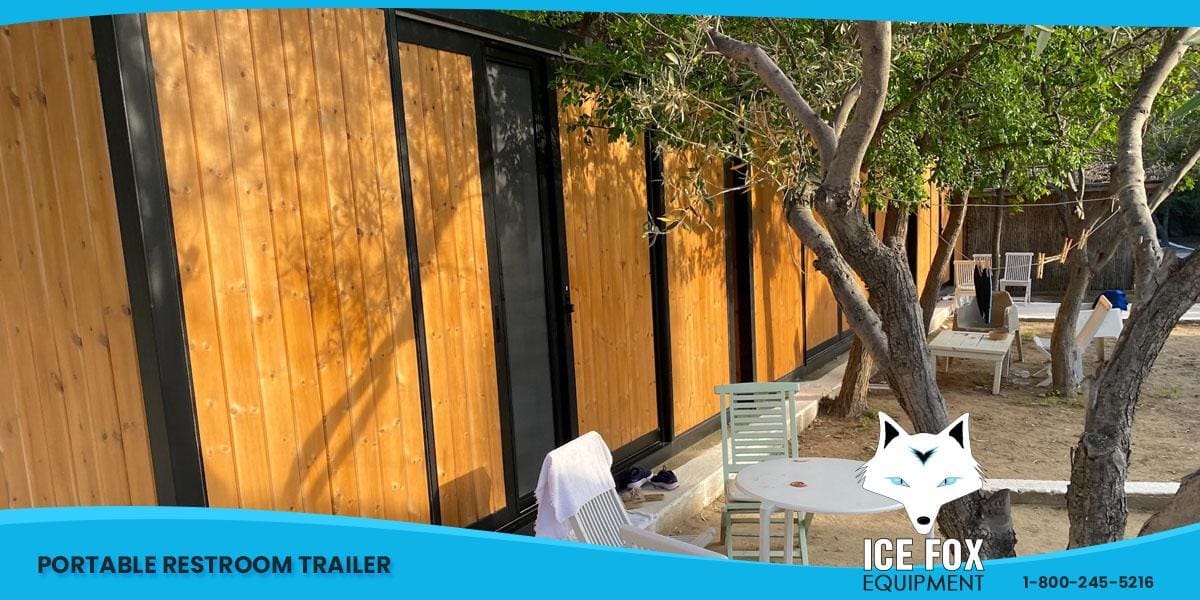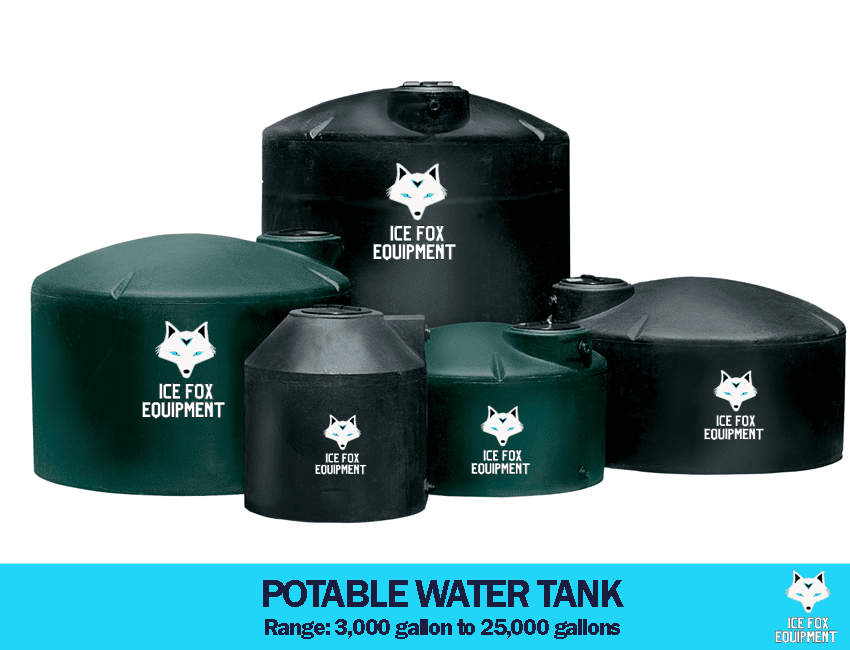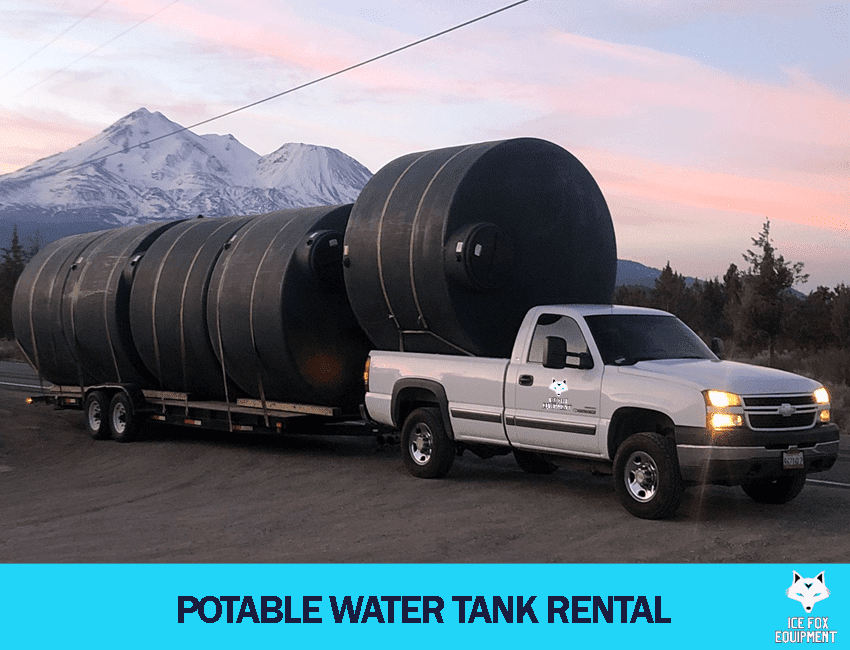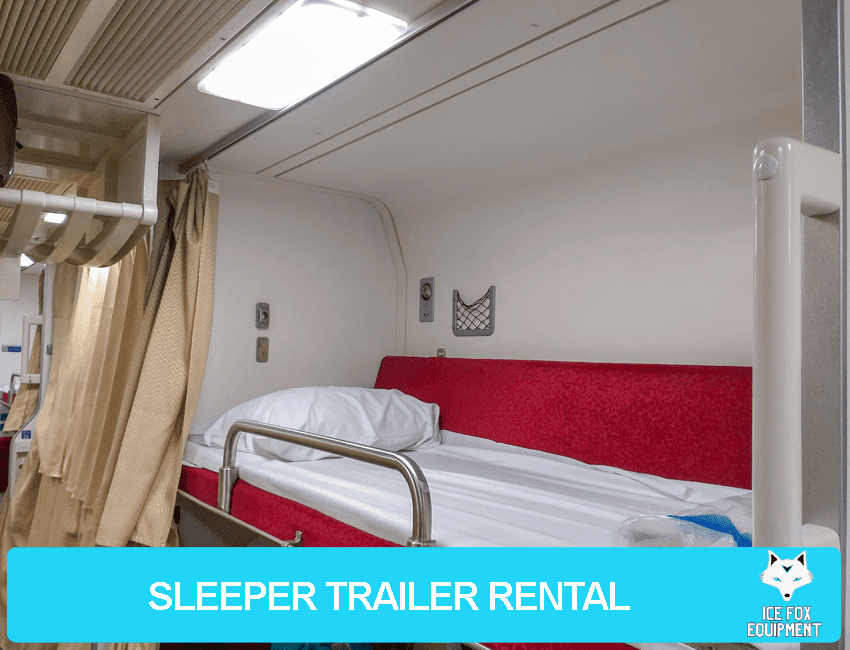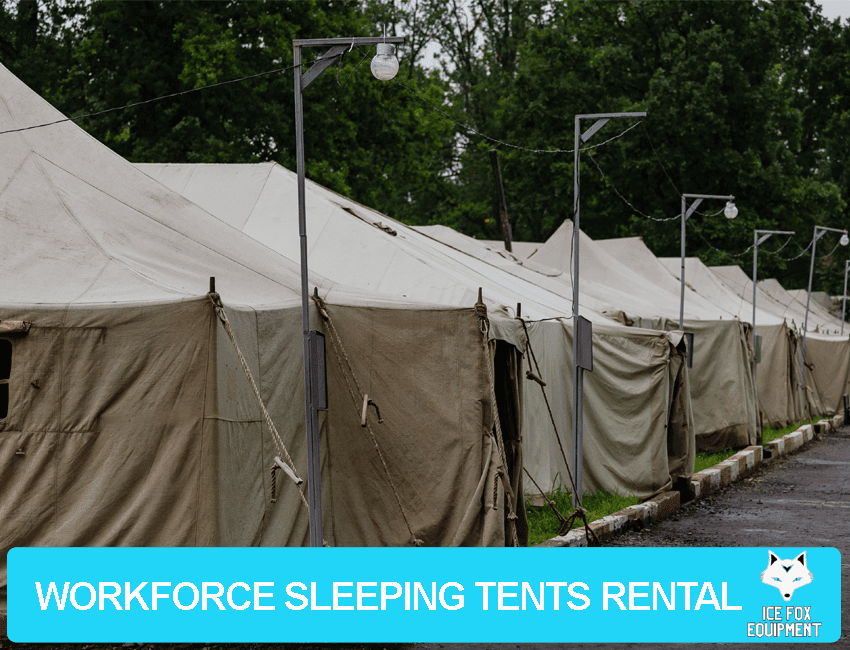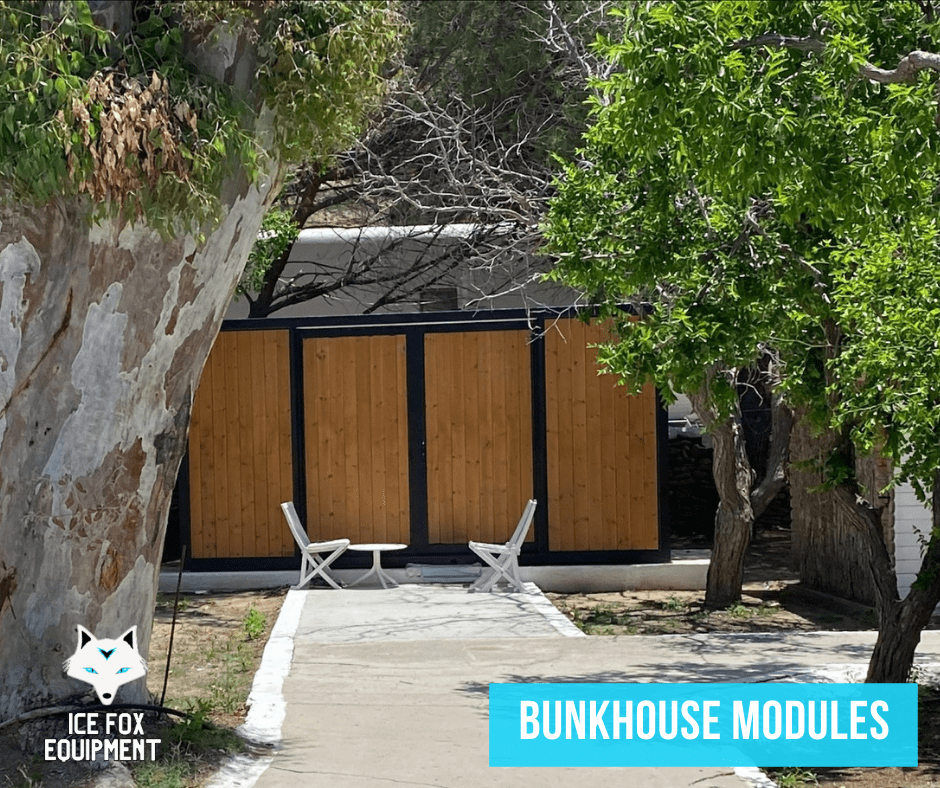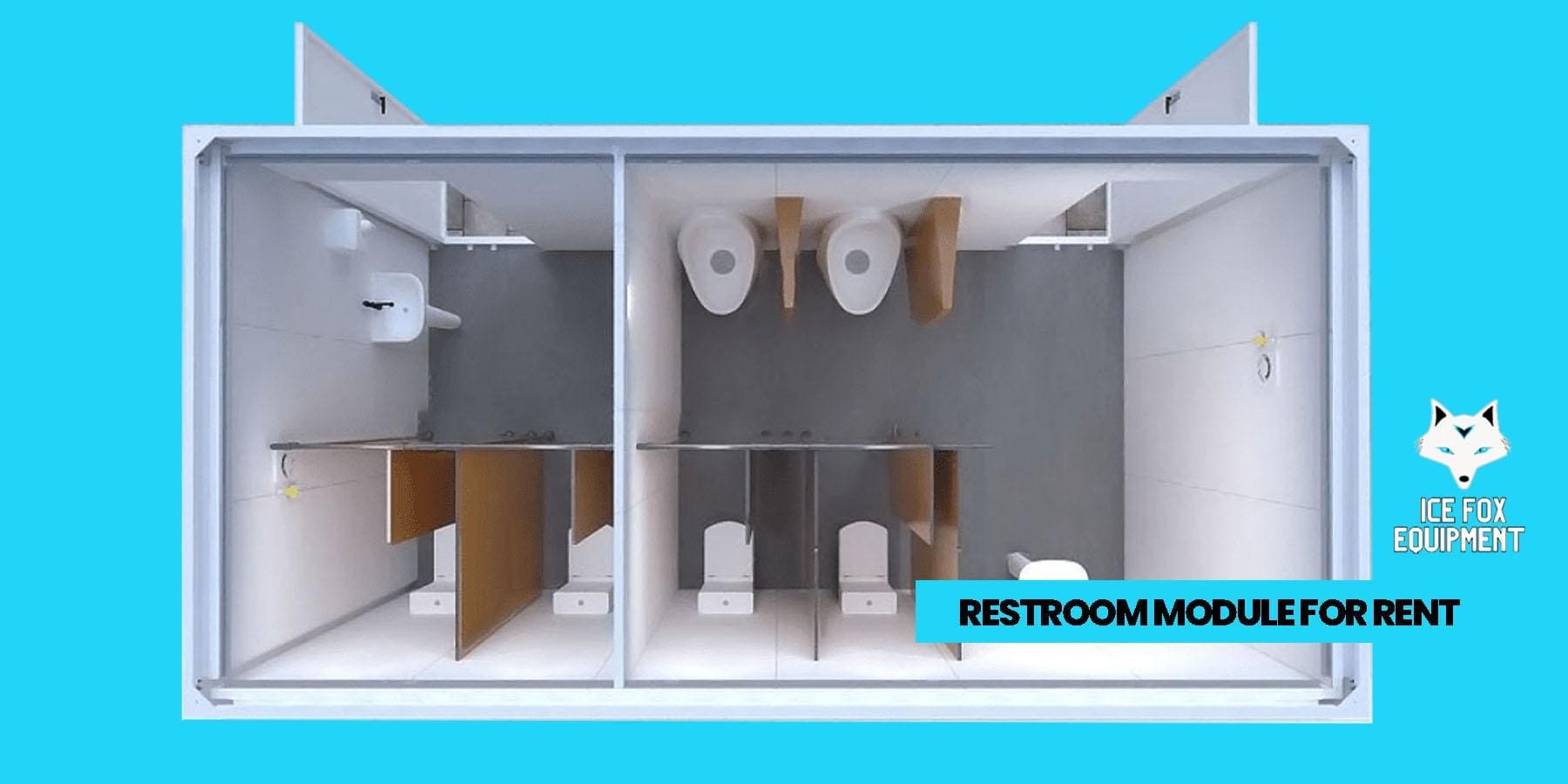 Trailer Rentals across Michigan
From Kalamazoo, MI's vibrant streets to the bustling heart of Warren, MI, our trailers are always prepared:
Event Trailer Rentals in Dearborn, MI: Tailored for various events, spacious and adaptable.

Laundry Trailer Rentals in Livonia, MI: Leading in mobile laundry solutions, ensuring cleanliness.

Dishwashing Trailer Rentals in Troy, MI: Efficient dish cleaning facilitated by our adept mobile units.

Mobile Kitchen Trailer Rental in Westland, MI: Ready to address sudden culinary demands.
Modular and Containerized Buildings in Michigan
For those across Michigan in need of robust and flexible structures:
Modular Kitchen Rental in Farmington Hills, MI: Prepared for top-tier culinary operations.

Laundry Modular Building in Southfield, MI: Merging functionality with efficiency.

Modular Kitchen Building for Lease in Rochester Hills, MI: Ensuring durability and flexibility.

Containerized Modular Building in Wyoming, MI: Sustainable designs made from recycled containers.
Shelters and Housing in Michigan
From Taylor, MI's picturesque views to the serene pockets of St. Clair Shores, MI, diverse housing options are available:
Shelter Buildings for rent in Pontiac, MI: Offering enduring shelters that emphasize societal improvement.

Man Camp Rentals in Royal Oak, MI: Bringing homely comforts even to the most remote parts of Michigan.
Refrigeration for Rent across Michigan
Whether you're in Novi, MI or East Lansing, MI, our state-of-the-art facilities are accessible:
Refrigeration Container for Rental in Battle Creek, MI: Customized cooling solutions for sustained freshness.

Refrigeration Trailer for Rental in Kentwood, MI: Guaranteeing the prolonged freshness of perishables.
Potable Water Tank Rental in Michigan
Emphasizing the importance of clean water:
Potable Water Tank Rental in Portage, MI: Superior water storage facilities.

Drinking Water Tank Rental in Midland, MI: Ensuring continuous access to potable water throughout Michigan.
Conclusion
From Detroit, MI's lively center to the peaceful corners of Grand Rapids, MI and Lansing, MI, Ice Fox Equipment stands out as a beacon of trust. By fusing rental expertise with emergency readiness, we've become Michigan's preferred choice for all mobile and transient requirements. Experience the allure of Michigan with us!
Ice Fox Equipment Leasing & Rental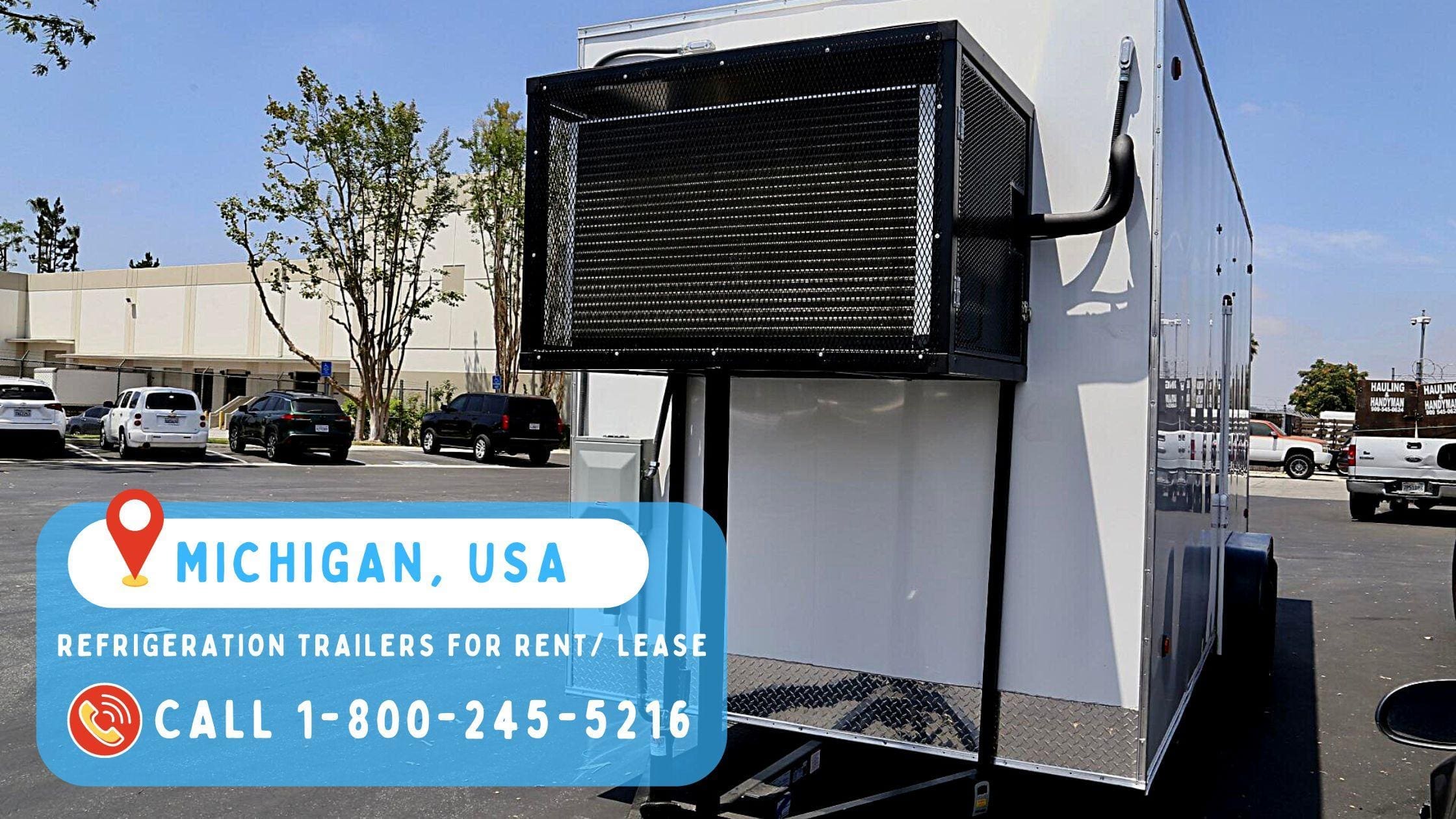 Trailers and Modules Solution
Modular Kitchen in Detroit, MI

Dishwashing Trailers in Grand Rapids, MI

Mobile Kitchen Trailers in Warren, MI

Generator Trailer Rental in Sterling Heights, MI

Temporary Housing & Shelter in Ann Arbor, MI

Remote Catering in Lansing, MI

Refrigeration Trailers in Flint, MI

Mobile Sleeper and Bunk Bed Modules in Dearborn, MI

Restroom Modules in Livonia, MI

Containerized Modules in Troy, MI

Potable Water Tank Rental in Westland, MI

Shower Modules in Farmington Hills, MI

Locker Room Modules in Kalamazoo, MI

Mobile Laundry Trailers in Wyoming, MI
Top Delivery Service in Michigan
Request for Free Quote Today!
Top Delivery Service in United States
Ice Fox Equipment All Services