Refrigeration Trailers for Rent/ Lease in Michigan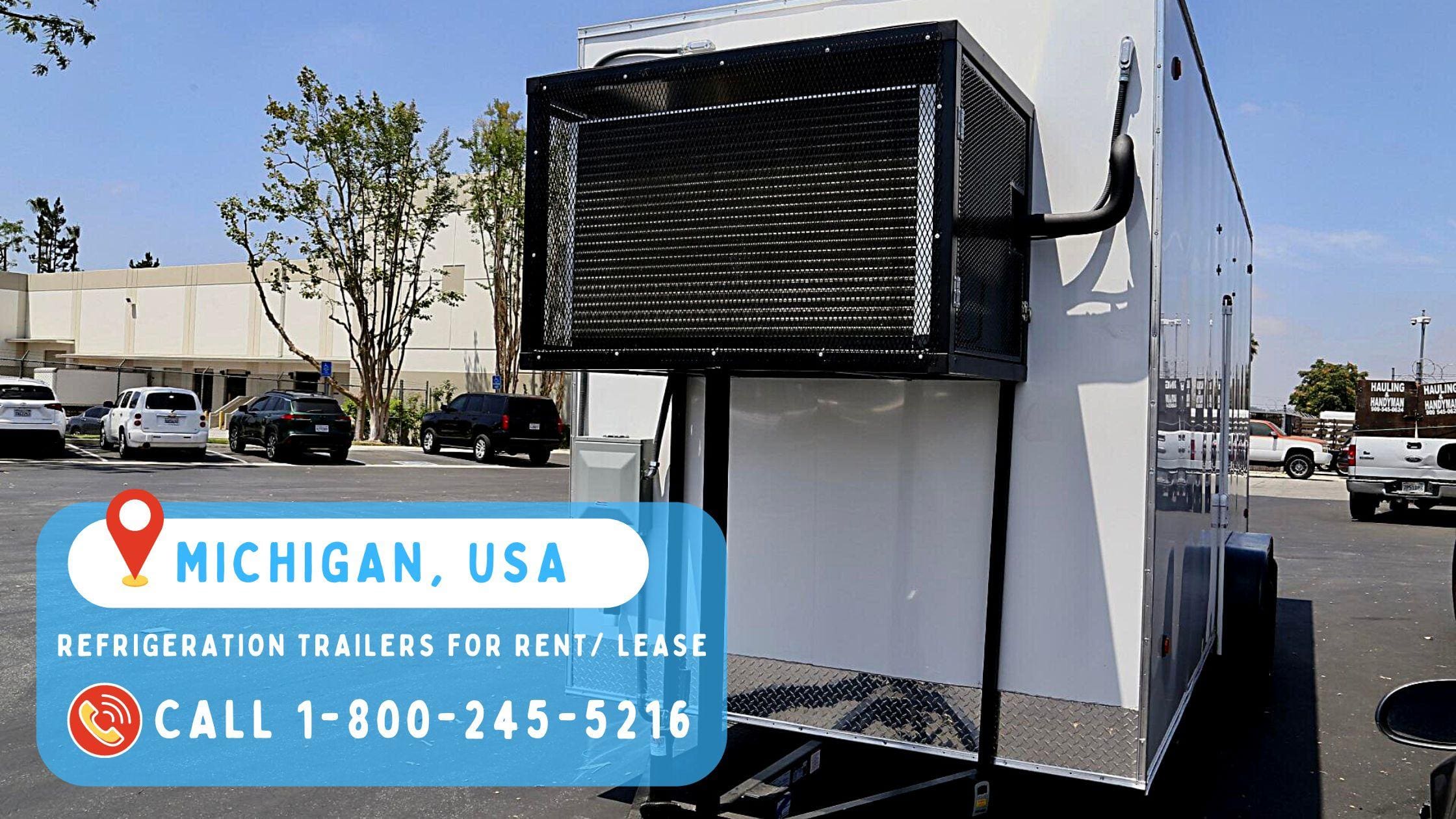 A firm named Ice Fox Refrigeration Equipment now rents out freezer trailers around the country. Rental freezer trucks are critical in today's industry. Whether your company is upgrading or you need to continue adding items to cold storage facilities, hiring freezer trailers is clearly the finest choice for your project. Take the time to go through the fantastic material we've provided here to discover more about the incredible benefits of renting from us and the benefits of renting a refrigerated container.
We are the leading company providing freezer trailer rentals and the best customer service to clients, and maintaining their satisfaction is of the utmost importance to us. We closely collaborate with our clients to ensure they have all the units needed for their projects or whatever else they may be working on. We provide the best customer service available. Regular customers of Refrigeration Trailers for Lease rely on our rental equipment to safeguard their investments. Many businesses use freezer trailers from rental businesses like ours to transport their goods because they don't want to invest in equipment. Our clients decide to use our Freezer Trailers for Rentals services due to a lack of prior rental experience. Our company rents out the necessary equipment. Each time they do, they might have a different need, and only a leasing firm could offer them a rental for a mobile cold storage unit that would satisfy that particular need.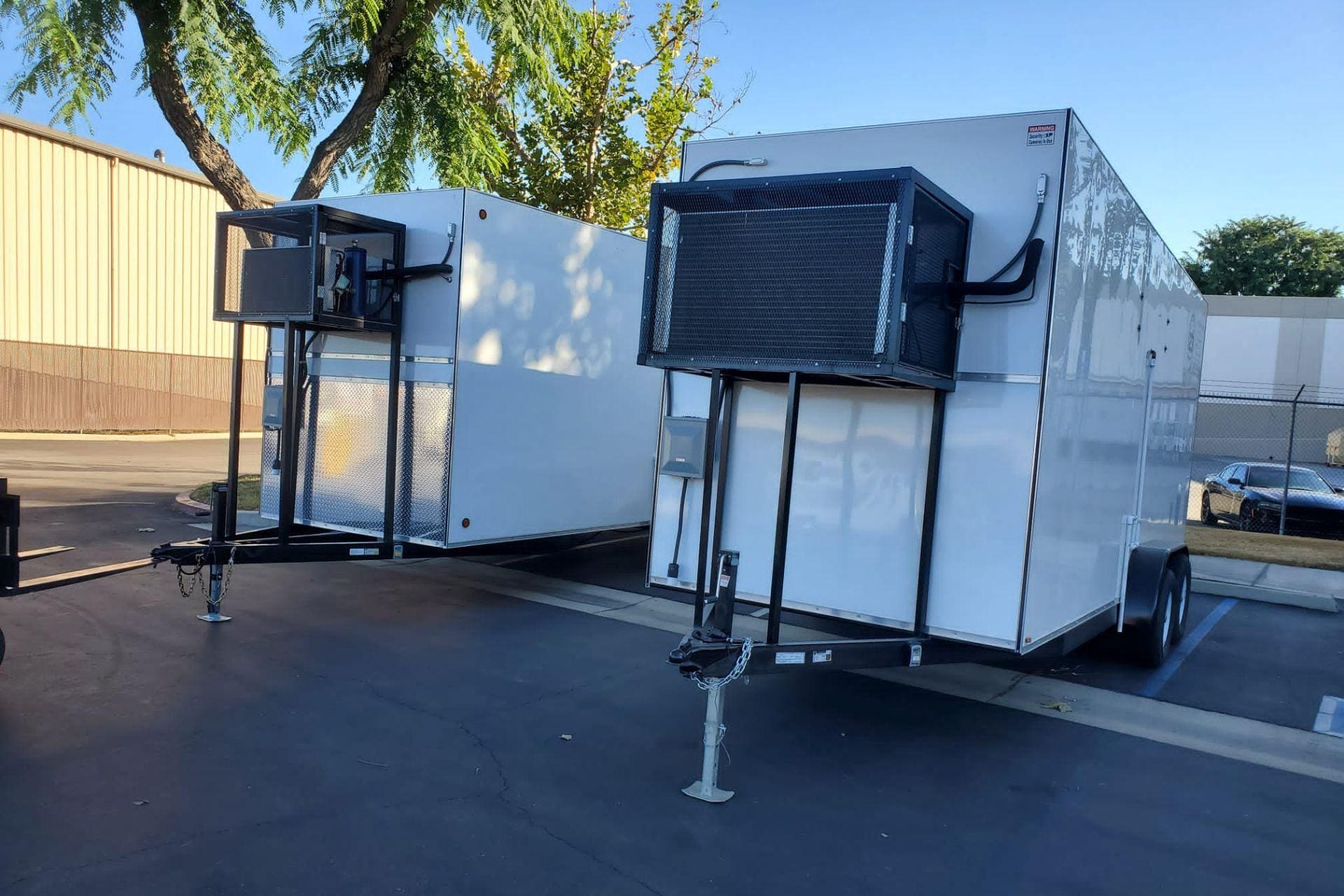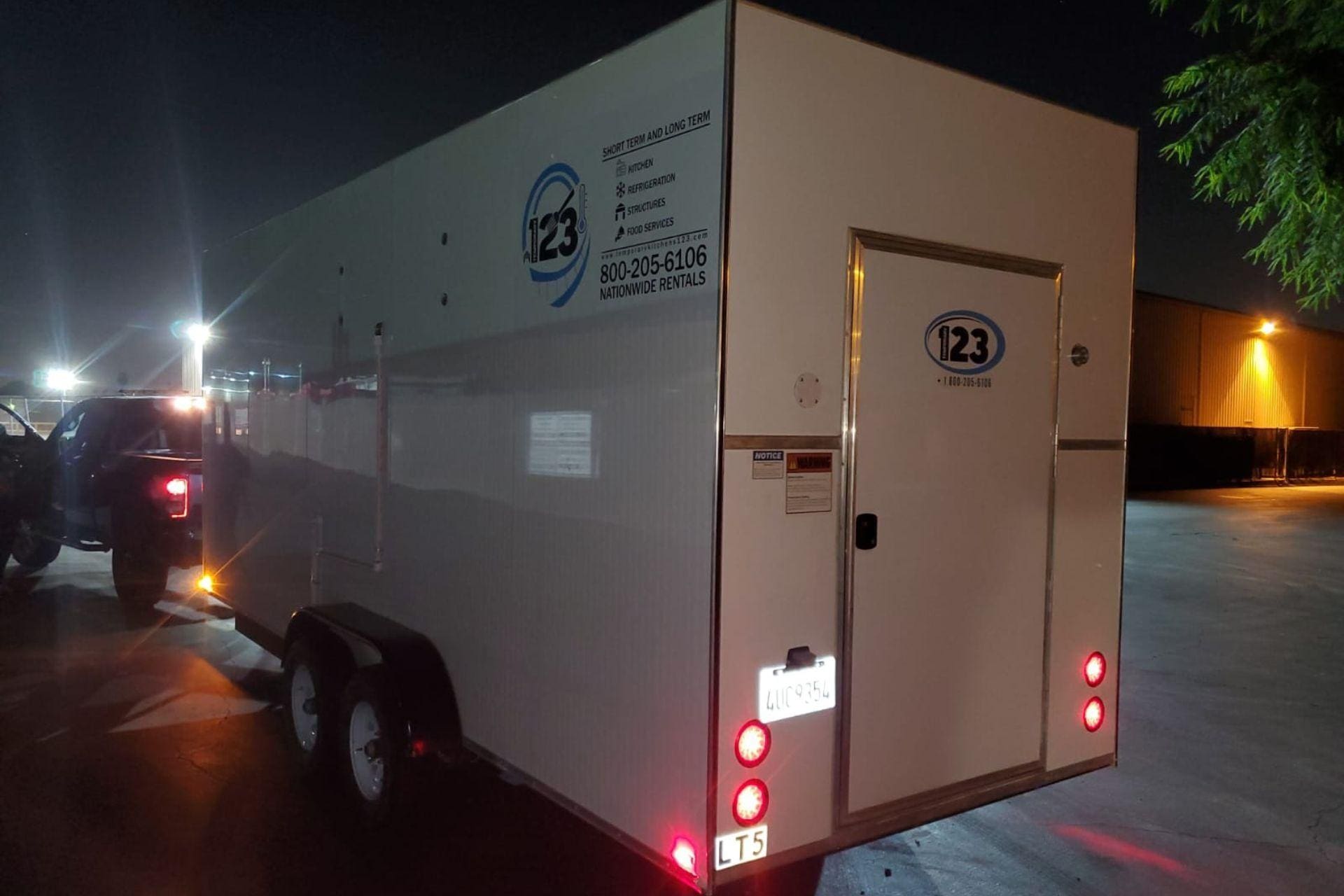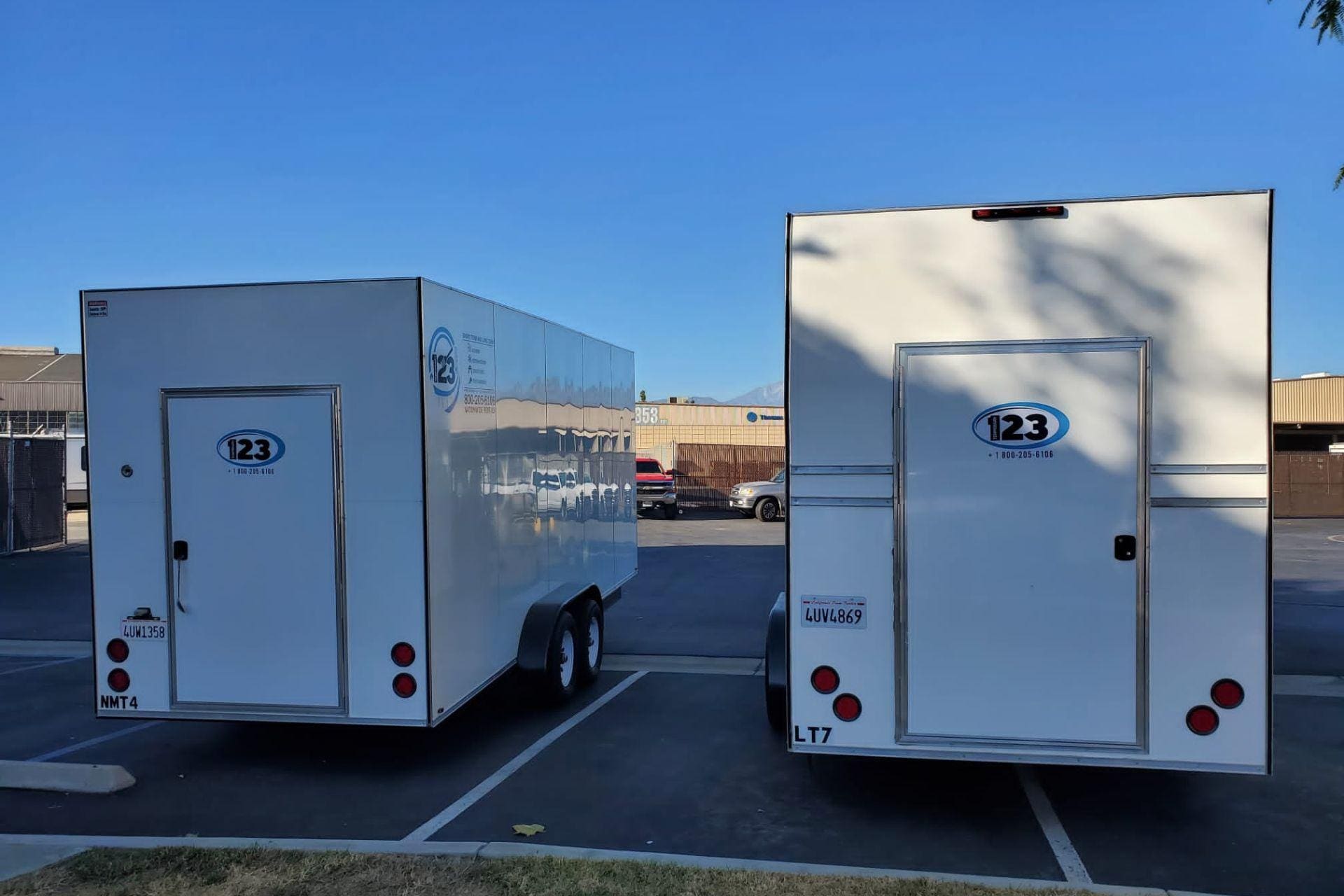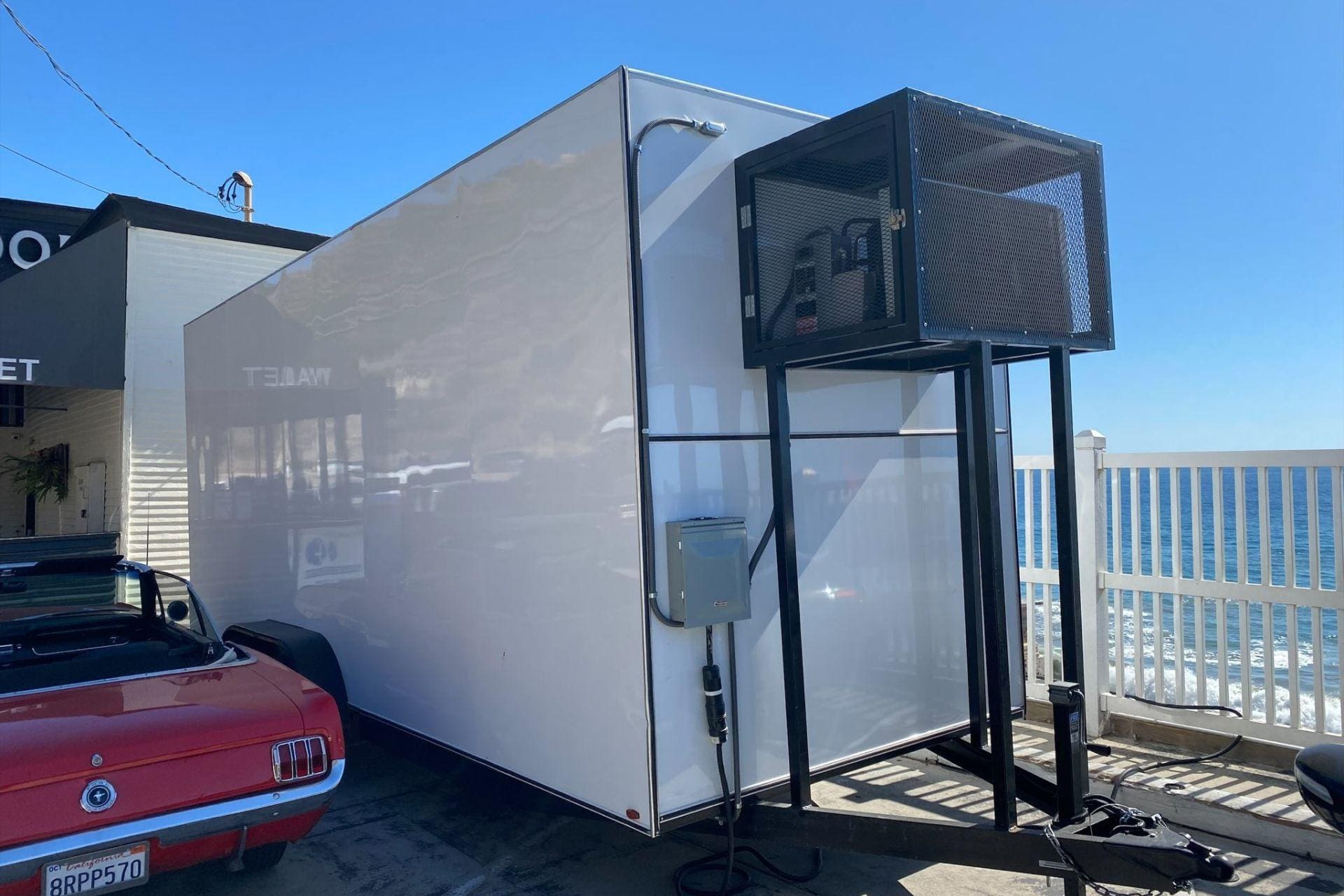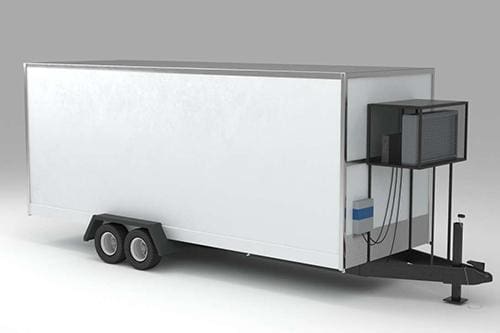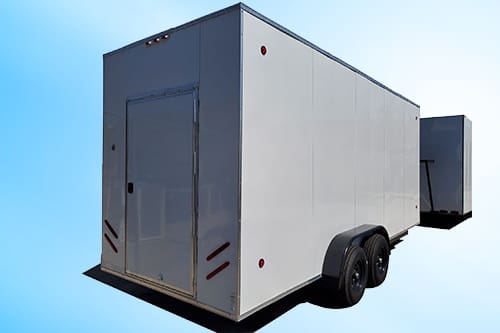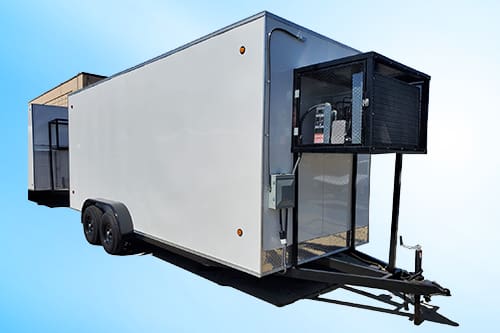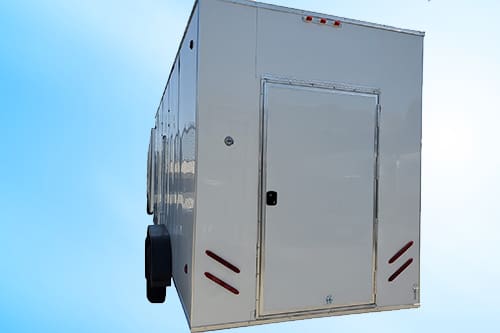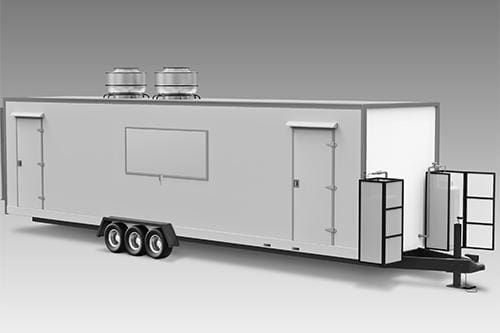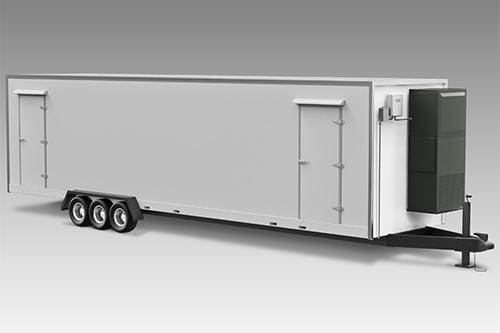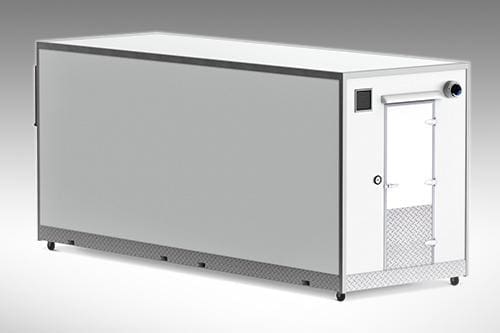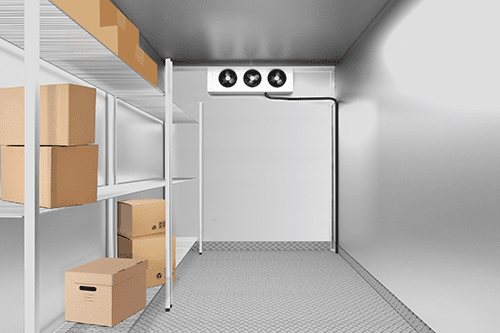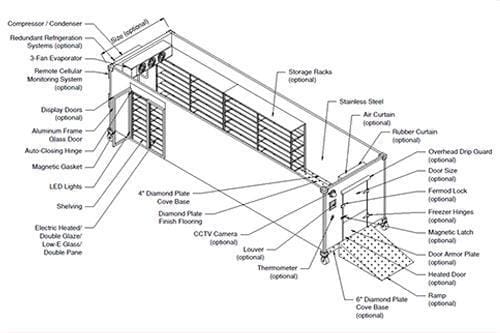 For almost 25 years, Refrigeration Trailers Rental / Leasing has been doing business with other related products. Portable Refrigerator Units, Mobile Refrigeration For Lease, Portable Refrigerator Rental, Rental of Refrigeration Containers,  Rental of Refrigeration Trailers, Rental of Refrigeration Freezers, Mobile Refrigeration Rental, Rental of Temporary Refrigeration, Rental of Mobile Refrigeration, Portable Refer Units, Base Camps Rentals and services, Emergency Response, Mobile Kitchen Trailer Rental, Bunk House Trailer Rentals, Shower Trailer Rental, Restroom Trailer Rental, Security Trailer Rental, Laundry Trailer Rental, Living Quarters, Clear-span Structures Rental, Electric Power Generator, Potable Water Service, Water Trailer Rental, Ice Trailer Rental, Mobile Morgue Trailer, Command center trailer. Throughout the United States, our refrigerated trailers are rented for both short-term and long-term customers.
In the end, consider the above factors for your decision on whether to choose indoor walk-in refrigeration or an outdoor walk-in cooler. Be sure to take all factors into account before you lease, rent, or purchase and install any Ice Fox Equipment unit, to ensure that it is going to ensure the best results and suit your needs: 
 

Temporary Freezer for Rent

 

Walk-in Cooler Lease

 

Temporary Refrigeration Freezer for Rent

 

Emergency Refrigeration Cooler Rentals

 

Refrigeration Trailer for Lease

 

Refrigeration Freezer Trailer for Sale

 

Outdoor Walk-in Cooler for Rent
We guarantee that no matter where our clients are, we will have units nearby that are ready to go for them. This is made feasible by the variety of containers and storage choices we provide, including our freezer trailer rentals. As a consequence, we can reply to client inquiries rapidly. Unlike other organizations, we go above and above to support our clients, working tirelessly to meet their needs and budgets. This is just another benefit of renting from us. Our organization offers a variety of services for a variety of items across the country, including refrigerated trailer leasing, reefer container rentals, portable coolers, and emergency refrigeration units.
We offer Rental services like:
Mobile Kitchen Trailer Rental
Emergency Response
Clear-span Structures Rental
Bunk House Trailer Rentals
Base Camps Rentals and services
Shower Trailer Rental
Restroom Trailer Rental
Security Trailer Rental
Laundry Trailer Rental
Living Quarters
Clear-span Structures Rental
Electric Power Generator
Potable Water Service
Water Trailer Rental 
The health authorities will inspect each of our refrigerated trailers, but we are certain that we are in compliance with all requirements and that there will be no problems. Many different items, some of which may require freezing or cooling, may fit within our refrigerated trailers for hiring. Refrigeration containers can also be found in high-cube containers. We are the leading national service provider, and we deliver on-site, electric-powered refrigeration trailers, refrigerated storage trailers, and mobile refrigeration containers across north and central Florida, California, Colorado, New York, and other states.
Temporary refrigeration rental is crucial during disasters, relief operations, and projects in Alabama, especially during humid weather. Here are some of the practical items we provide along with the Alabama cities where they might be found:
Emergency Freezer Refrigeration for Rent and Lease in Michigan.
Portable refrigeration is located in Michigan.
Renting a refrigerator freezer in zip codes 48124, 48168, 49652, and 49960.
Rent a portable freezer in Anaheim, Michigan
Rental of portable refrigerators and freezers in Michigan.
Blast Freezers for lease and rental in the cities of Detroit, Grand Rapids, Warren, Sterling Heights, Lansing, Ann Arbor, Flint, Dearborn, Livonia, and Westland
Emergency temporary freezer rentals are now available in Troy, Farmington Hills, Kalamazoo, Wyoming, Southfield, Rochester Hills, Taylor, St. Clair Shores, Pontiac, and Dearborn Heights
Rental of portable refrigerators and freezers in Michigan and all across the USA
The fact that the majority of our units feature built-in transformers that enable them to operate from 220v and 460v benefits many of our clients who do not have access to a certain voltage considerably. With this transformer, we simplify setup for the vast majority of our clients. We provide the best-refrigerated trailer rentals available, capable of preserving temperatures as low as -20 degrees and as high as 20 degrees. We put a lot of effort into keeping our customers happy and getting them all the units they need as soon as we can. Our top-notch team of representatives is ready to help you in the best way possible.
Mobile Refrigeration Trailer Rental / Lease also has Prefabricated models that can be useful for your business or project. See the list below:
DISHWASHING
Mobile Dish Rooms
Modular Dish Rooms
TEMPORARY CONTROL
Modular Temporary Control Rooms
Mobile Temporary Control Rooms
PODS
Pod Construction
Refrigeration
Temperature Control
Mobile Kitchen
Dish Room
Prep Kitchen
MODULAR
Modular Structures Temporary
Modular Structures Permanent
Pod Construction
TRAILERS
Refrigeration
Temperature Control
Mobile Kitchen
Dish Room
Prep Kitchen
We also offer Refrigeration Trailers for Lease in different sizes, have them in 20ft, 24ft, and 40ft, as well as Refrigerated Trailers that run out of diesel, are offered in other sizes. We offer Refrigeration Trailers for Lease, Temporary Refrigerated Container for Rent USA, Mobile Refrigerated Container for Rent USA, Mobile Refrigerated Container Leasing Company USA, Refrigerated Trailer Lease, Portable Refrigerated Trailer Rentals, Temporary Refrigerated Trailer Leasing, and more in cities and states in the following: Miami FL, Los Angeles CA, Orlando Fl, New York City NY, Boston, Detroit, San Diego, San Francisco, Austin TX, Albuquerque, Tucson, Colorado Springs, Raleigh, Omaha, Miami, Tulsa, Oakland, Cleveland, Minneapolis, Thousand Oaks, and way more places, call us right now and find out about all of our services and the locations where we offer our great options on different units like Thermo King Trailers for rental and more. When it comes to large Refrigerated Coolers, Refrigerated Containers, and Refrigerated Freezer Rentals, one of the most important aspects of the business is keeping your products cold and that's the bottom line.
We Offer Rental Services like:
Cooler Container Rentals in Detroit, MI
Walk-In Refrigeration Leasing in Grand Rapids, MI
Refrigerated Container Leasing in Warren, MI
Portable Refrigeration Leasing Company in Sterling Heights, MI
Emergency Walk-In Refrigeration Leasing in Lansing, MI
Emergency Refrigerated Container Rental in Ann Arbor, MI, Flint, MI, Dearborn, MI, Livonia, MI, Westland and around the United States
Mobile Refrigeration Rental/Lease may provide support services in addition to its primary goods, such as:
Ramp – Stairs
Plumbing Accessories
Portable Water
Permit Procurement
Generators
Security Cameras
Lighting
Barricades
Office Trailers
Onsite Installation
Thermo King trailers for hire and refrigeration trailers are also used to carry various products that must maintain a particular temperature in order to produce goods successfully and to avoid having problems with regulatory bodies. Using refrigerated trailers for rent, commercial meals that must be served right away may also be quickly frozen and delivered in mobile refrigeration containers. The mobile freezer rental unit that you can acquire from Refrigeration Trailers for Lease all over the USA and CANADA must be used to transfer all completed medications from the research development center. Caterers, especially those who work at outdoor events like birthday parties, weddings, athletic events, carnivals, and fairs, sometimes rent or hire Thermo King trailers. Drinks and beverages can be kept in portable freezer containers and swiftly cooled in the refrigerated trailers that are available for hire. The refrigerated trailers for rent or leasing may also be helpful when moving a plant that manufactures cold storage or when updating a supermarket or food shop. Our mobile freezer rental unit's unique construction prevents moisture and bacteria from entering, and food is swiftly frozen to prevent deterioration.
To ensure that we provide our customers with the finest service possible, we are governed by and accredited by the strictest health legislation in the country. All of our units come in a variety of sizes, including 48 feet, 40 feet, 24 feet, and 20 feet. We also provide containers that lie flat and have the previously mentioned dimensions of 20 feet, 24 feet, and 40 feet. Both the mobile refrigerator trailers and the refrigerated trailers are available for rental or lease in this category.
Please contact us if you need more information about refrigeration trailers for rent or lease in the USA or if you are unsure which trailer best suits your needs. We are happy to help you in any way we can.
Ice Fox Equipment can provide its products and assistance, if not all, to most cities in Michigan.

See the list of cities we served in MI below:
Detroit, MI
Grand Rapids, MI
Warren, MI
Sterling Heights, MI
Lansing, MI
Ann Arbor, MI
Flint, MI
Dearborn, MI
Livonia, MI
Westland, MI
Troy, MI
Farmington Hills, MI
Kalamazoo, MI
Wyoming, MI
Southfield, MI
Rochester Hills, MI
Taylor, MI
St. Clair Shores, MI
Pontiac, MI
Dearborn Heights, MI
Royal Oak, MI
Novi, MI
Battle Creek, MI
Saginaw, MI
Kentwood, MI
East Lansing, MI
Roseville, MI
Portage, MI
Midland, MI
Muskegon, MI
Lincoln Park, MI
Bay City, MI
Jackson, MI
Holland, MI
Eastpointe, MI
Port Huron, MI
Southgate, MI
Burton, MI
Madison Heights, MI
Oak Park, MI
Allen Park, MI
Garden City, MI
Mount Pleasant, MI
Wyandotte, MI
Inkster, MI
Norton Shores, MI
Romulus, MI
Walker, MI
Hamtramck, MI
Auburn Hills, MI
Marquette, MI
Adrian, MI
Monroe, MI
Birmingham, MI
Ferndale, MI
Ypsilanti, MI
Trenton, MI
Wayne, MI
Hazel Park, MI
Mount Clemens, MI
Grosse Pointe Woods, MI
Grandville, MI
Owosso, MI
Berkley, MI
Traverse City, MI
Fraser, MI
Harper Woods, MI
Sault Ste. Marie, MI
Wixom, MI
Woodhaven, MI
Rochester, MI
Escanaba, MI
Riverview, MI
New Baltimore, MI
Clawson, MI
Highland Park, MI
Fenton, MI
Niles, MI
Grosse Pointe Park, MI
Ionia, MI
South Lyon, MI
Sturgis, MI
Coldwater, MI
Muskegon Heights, MI
Melvindale, MI
East Grand Rapids, MI
Big Rapids, MI
Alpena, MI
Grand Haven, MI
Farmington, MI
Cadillac, MI
Benton Harbor, MI
Marysville, MI
Flat Rock, MI
Ecorse, MI
Howell, MI
Grosse Pointe Farms, MI
Alma, MI
Plymouth, MI
Charlotte, MI
Lapeer, MI
Saline, MI
Albion, MI
Menominee, MI
Tecumseh, MI
Greenville, MI
Flushing, MI
St. Joseph, MI
Hillsdale, MI
Grand Blanc, MI
Center Line, MI
Mason, MI
Ludington, MI
River Rouge, MI
St. Johns, MI
Three Rivers, MI
Grand Ledge, MI
Houghton, MI
Iron Mountain, MI
St. Louis, MI
Brighton, MI
Hastings, MI
Hudsonville, MI
Marshall, MI
Walled Lake, MI
Ishpeming, MI
Huntington Woods, MI
Manistee, MI
Northville, MI
Dowagiac, MI
Milan, MI
Swartz Creek, MI
Belding, MI
Rockford, MI
Petoskey, MI
Zeeland, MI
St. Clair, MI
Grosse Pointe, MI
Ironwood, MI
Springfield, MI
Eaton Rapids, MI
Davison, MI
Kingsford, MI
Allegan, MI
Gladstone, MI
Chelsea, MI
Frankenmuth, MI
Cheboygan, MI
Utica, MI
Gibraltar, MI
Hancock, MI
Negaunee, MI
DeWitt, MI
Buchanan, MI
South Haven, MI
Coopersville, MI
Marine City, MI
Caro, MI
Algonac, MI
Fremont, MI
Wayland, MI
Lathrup Village, MI
Dexter, MI
Belleville, MI
Linden, MI
Otsego, MI
Portland, MI
Bloomfield Hills, MI
Williamston, MI
Roosevelt Park, MI
Plainwell, MI
North Muskegon, MI
Lowell, MI
Boyne City, MI
Gaylord, MI
Imlay City, MI
Cedar Springs, MI
Corunna, MI
Essexville, MI
Durand, MI
Rockwood, MI
Bad Axe, MI
Clare, MI
Manistique, MI
Mount Morris, MI
Iron River, MI
Village of Grosse Pointe Shores, MI
Keego Harbor, MI
Gladwin, MI
Ithaca, MI
Ferrysburg, MI
Norway, MI
Rogers City, MI
East Tawas, MI
Whitehall, MI
Vassar, MI
Hartford, MI
Sandusky, MI
Clio, MI
Potterville, MI
Pleasant Ridge, MI
Charlevoix, MI
St. Ignace, MI
Croswell, MI
Reed City, MI
Orchard Lake Village, MI
Montague, MI
Munising, MI
East Jordan, MI
Bronson, MI
Hudson, MI
Bridgman, MI
Jonesville, MI
Morenci, MI
Perry, MI
West Branch, MI
Hart, MI
Harrison, MI
Auburn, MI
Galesburg, MI
Newaygo, MI
Yale, MI
Bessemer, MI
Evart, MI
Bangor, MI
Grayling, MI
New Buffalo, MI
Marlette, MI
Leslie, MI
Wakefield, MI
Tawas City, MI
Parchment, MI
Watervliet, MI
Sylvan Lake, MI
Harbor Beach, MI
Zilwaukee, MI
Montrose, MI
Olivet, MI
Ovid, MI
Standish, MI
Coloma, MI
Crystal Falls, MI
Luna Pier, MI
Stanton, MI
White Cloud, MI
Fennville, MI
Litchfield, MI
Brown City, MI
Pinconning, MI
Manton, MI
Frankfort, MI
Laingsburg, MI
Coleman, MI
Douglas, MI
Scottville, MI
Harbor Springs, MI
Memphis, MI
Petersburg, MI
Carson City, MI
Reading, MI
Beaverton, MI
Saugatuck, MI
Caspian, MI
Grant, MI
Au Gres, MI
Village of Clarkston, MI
Onaway, MI
Stephenson, MI
Lake City, MI
Gobles, MI
Caseville, MI
McBain, MI
Rose City, MI
Harrisville, MI
Mackinac Island, MI
Whittemore, MI
Gaastra, MI
Omer, MI
Lake Angelus, MI
Ice Fox Equipment Leasing & Rental
Top Delivery Service in Michigan
Top Delivery Service in United States