Refrigeration Container for rental in Alaska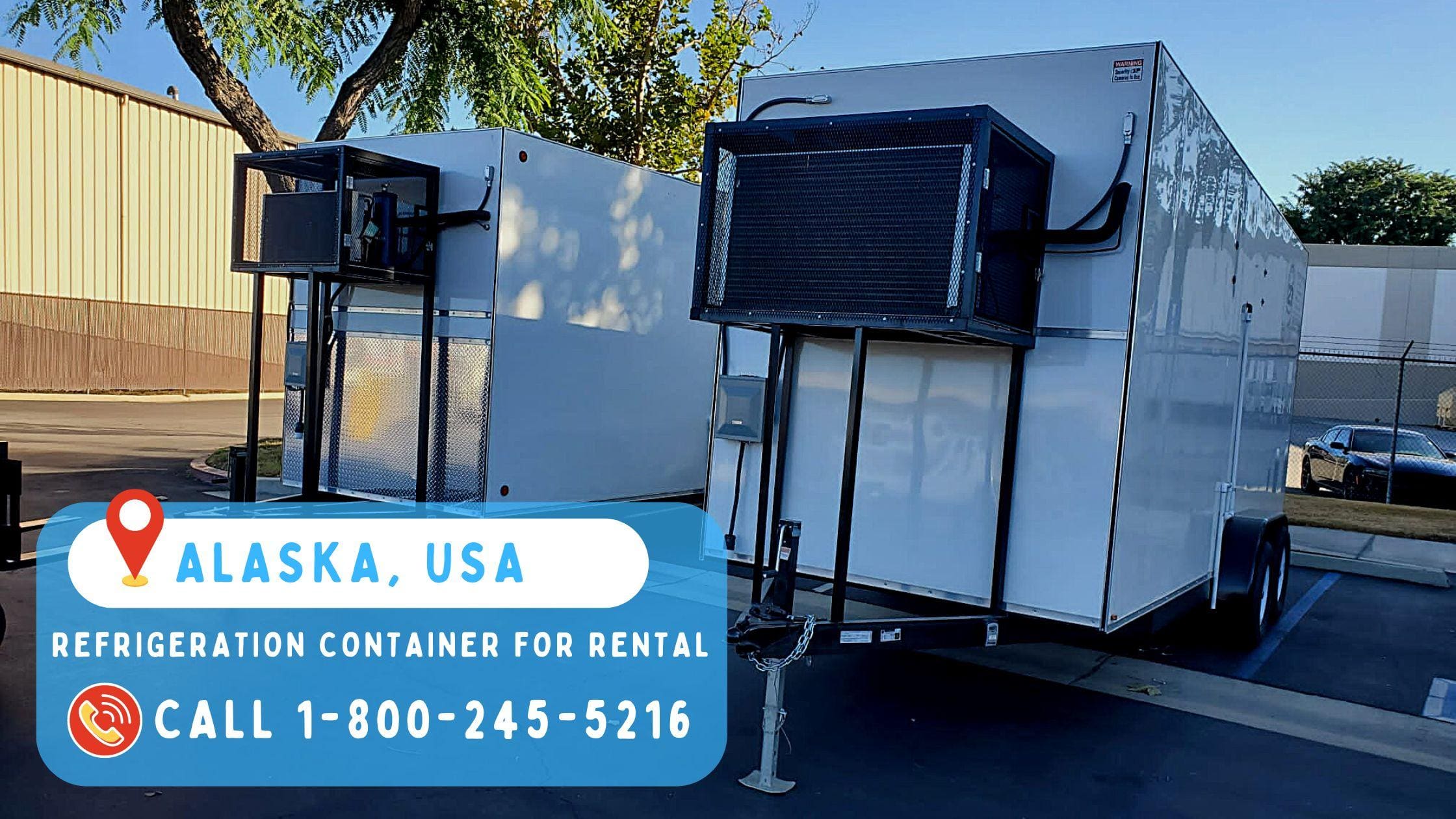 Have you ever thought that our products can really help your business? The point is, don't worry about the cost or any other way it might hurt your wallet. Do not worry. We will explain the products we offer and their features.
Thanks to a company called Refrigerated Trailers for Rent/Lease, you can now rent refrigerated trailers in the United States. Refrigerated trailer rentals are essential in today's market. If you need to store additional goods in a refrigerated store or if your company is involved in a renovation project, renting a refrigerated trailer is the best option for your project. Please take a moment to read the great information we have provided here to learn more about the great benefits of renting from us and the advantages of renting refrigerated containers.
We are a leader in providing the best customer service and freezer trailers for hire and we take customer satisfaction very seriously. We work closely with our customers to provide them with all the equipment they need for their projects or whatever they are working on. We offer the highest level of customer service. Many regular refrigerated trailer rental customers rely on rental vehicles to protect their valuables. Many companies that don't want to spend money on equipment transport their goods in refrigerated trailers from rental companies like ours. Due to the lack of equipment rental experience, customers prefer freezer trailers for rent. We rent decent equipment. Their needs may be different and only a rental company can provide a portable refrigerator rental that meets their specific needs.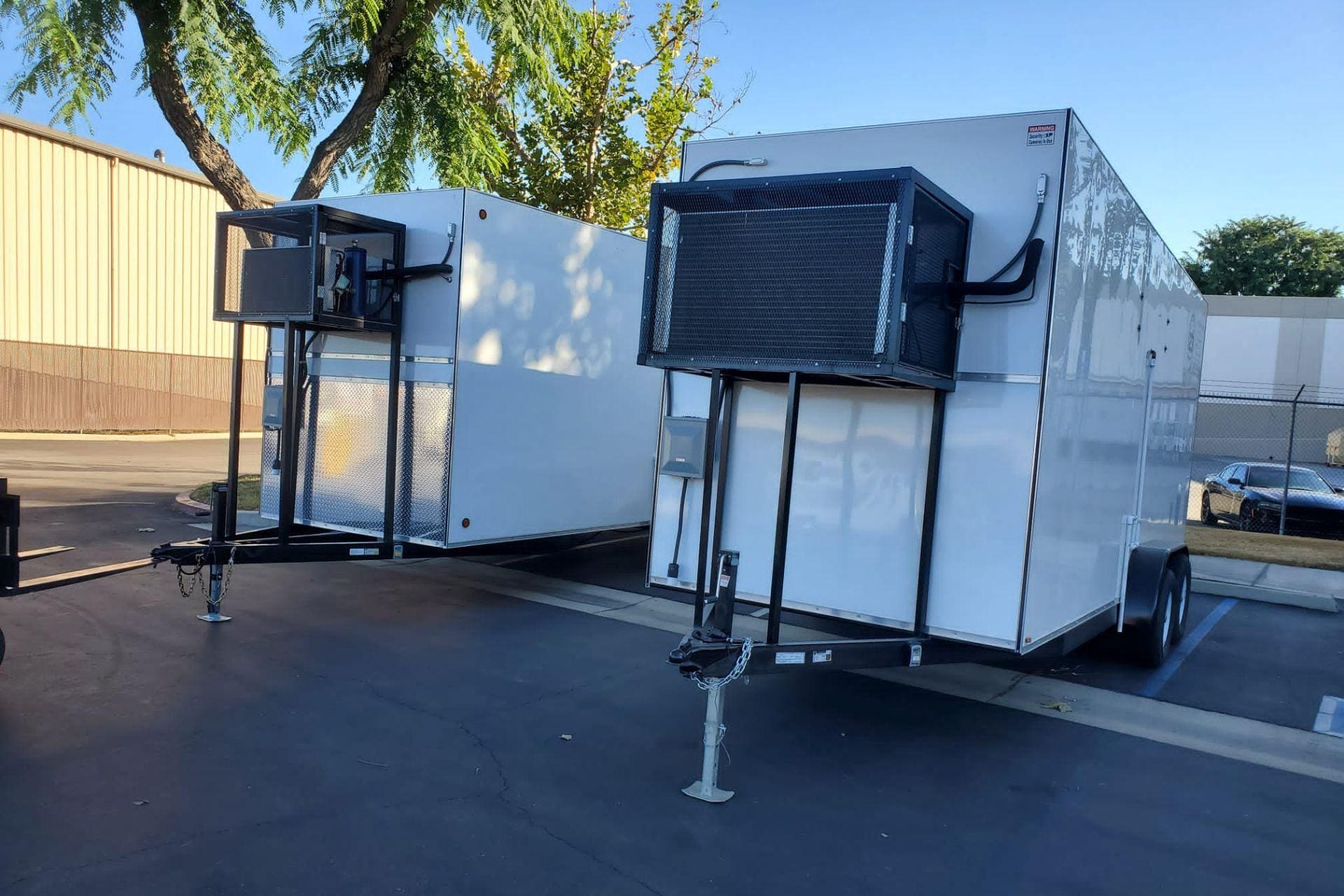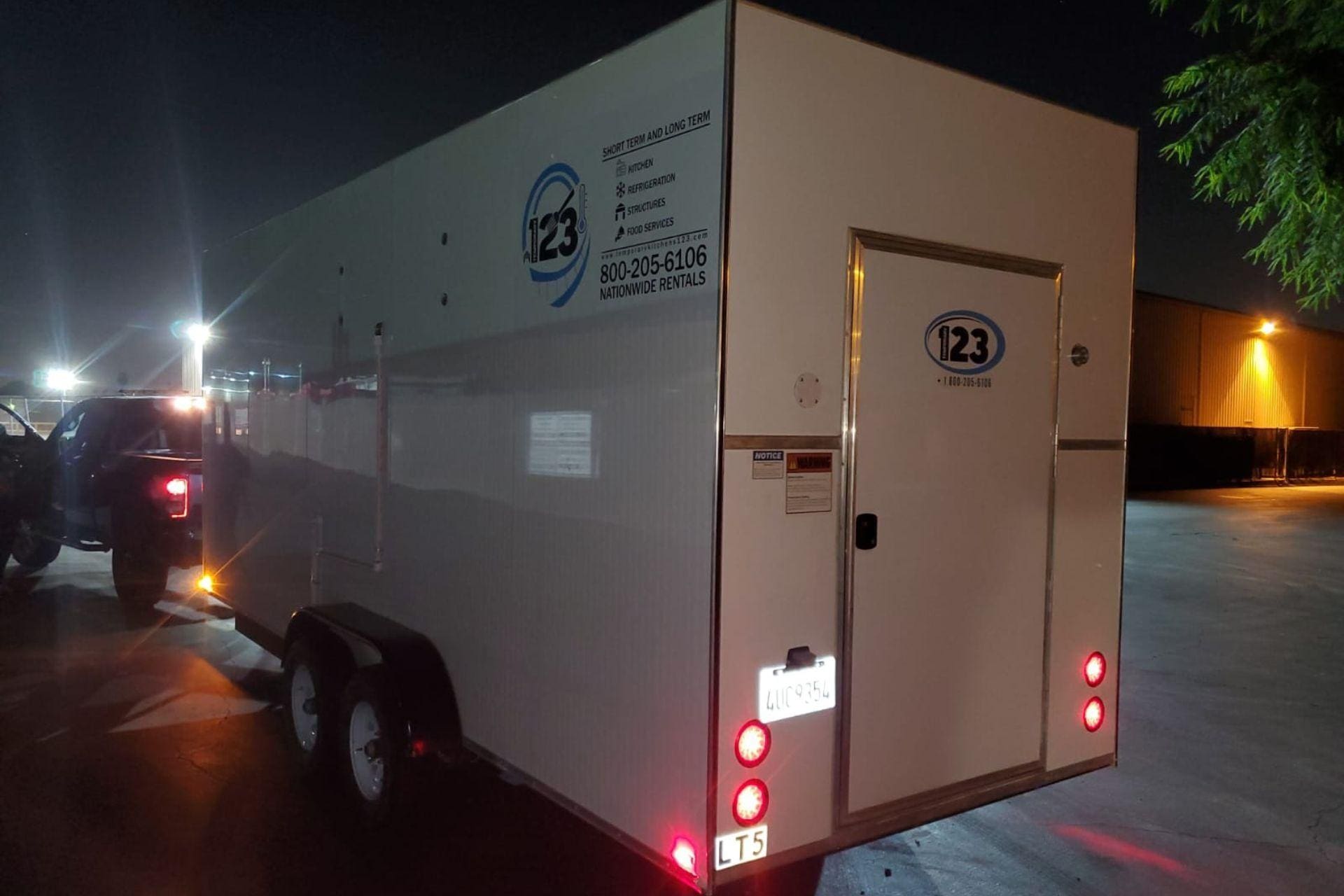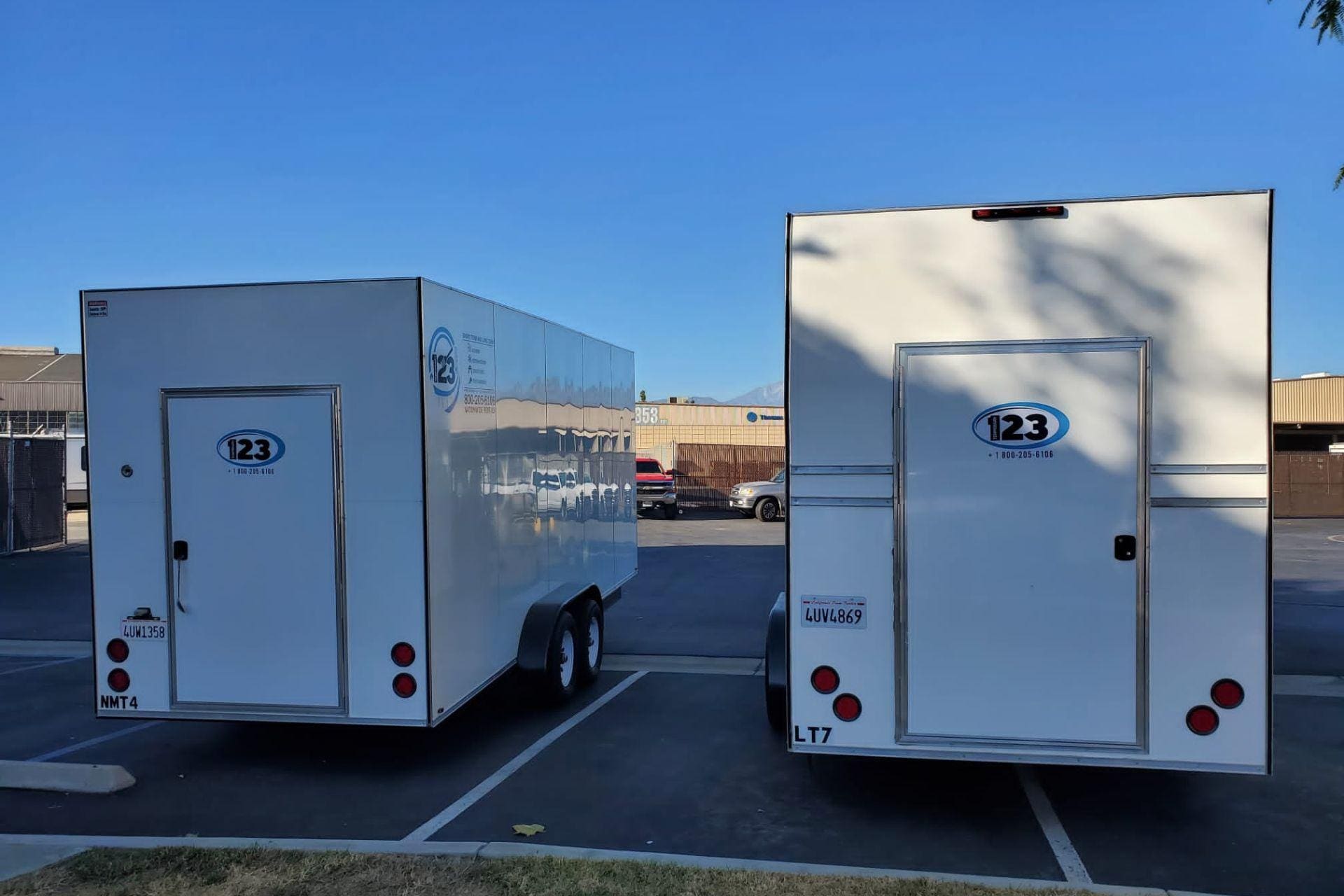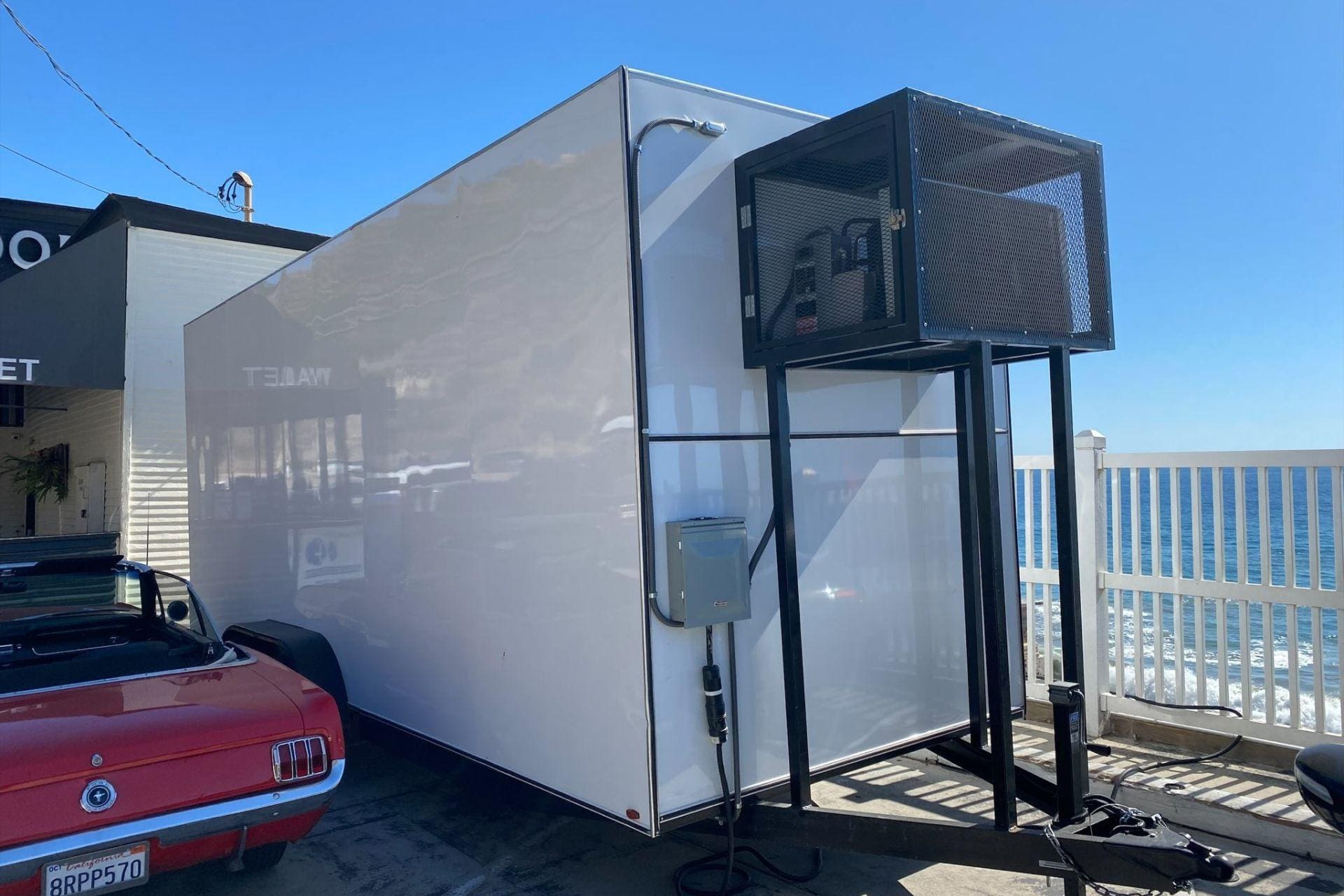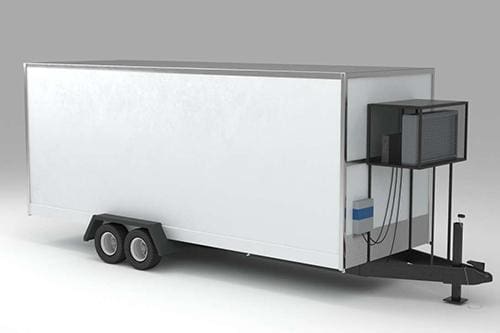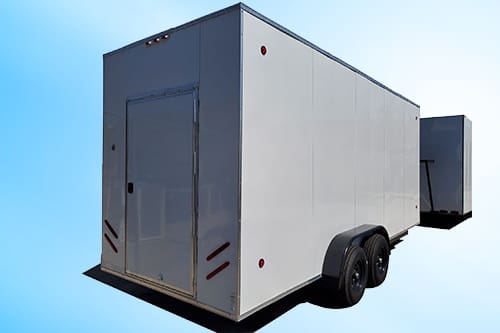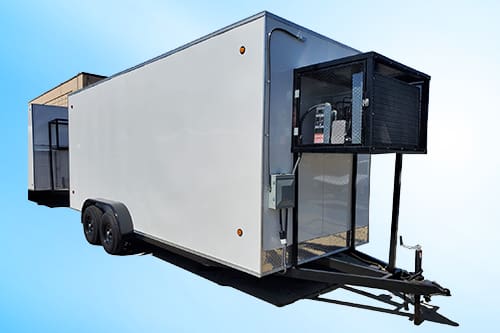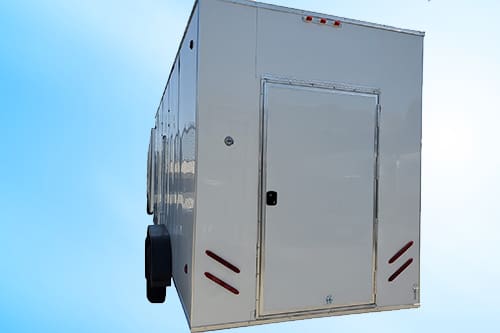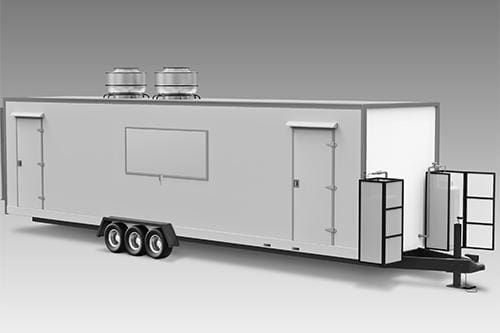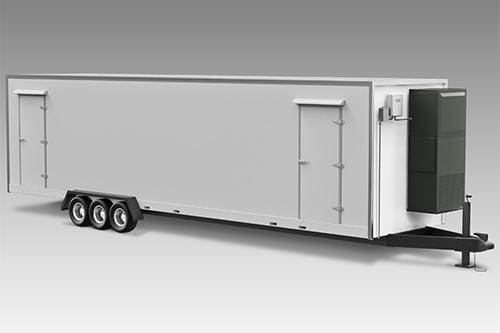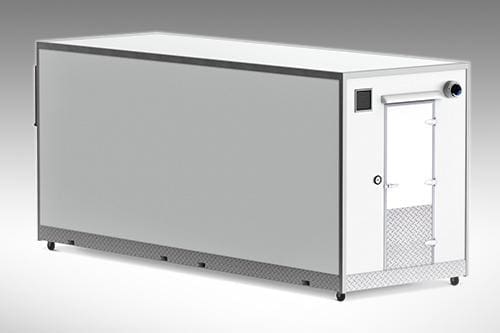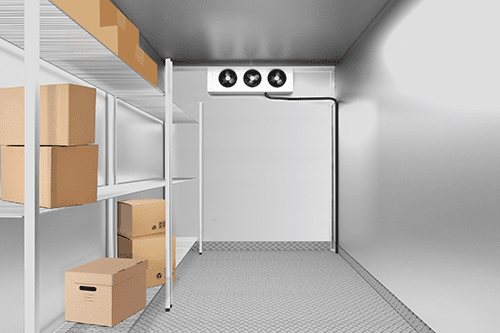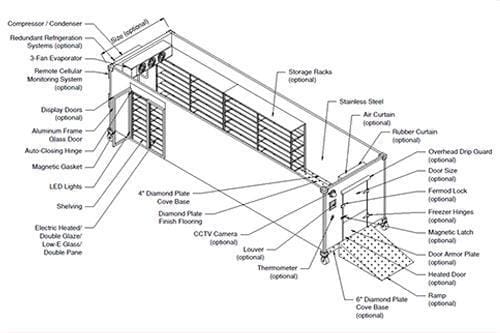 For almost 25 years, Ice Fox Food Service Refrigerator Rental has been leasing equipment just like: Mobile Refrigeration For Lease, Portable Refrigerators Rental, Rental Refrigeration Containers,  Rental of Refrigeration Trailers, Rental of Refrigeration Freezers, Mobile Refrigeration Rental, Rental of Temporary Refrigeration, Rental of Mobile Refrigeration, Base Camps Rentals and services, Emergency Response, Mobile Kitchen Trailer Rental, Bunk House Trailer Rentals, Portable Refrigerator Units, Shower Trailer Rental, Restroom Trailer Rental, Security Trailer Rental, Laundry Trailer Rental, Living Quarters, Clear-span Structures Rental, Electric Power Generator, Portable Refer Units, Potable Water Service, Water Trailer Rental, Ice Trailer Rental, Mobile Morgue Trailer, Command center trailer. Throughout the United States, our refrigerated trailers are rented for both short-term and long-term customers.
We also provide services like:
Refrigeration Container
Refrigeration Trailer
Walk in Refrigeration
Walk in Cooler
Walk in Freezer
Outdoor Walk-in Freezer
We are one of the largest and most reputable mobile refrigerator rental companies. Offering temporary refrigeration for hire, mobile refrigeration for hire, refrigerated containers for hire, refrigerated refrigeration units for hire, and market transport, our facilities are custom-built to meet and satisfy demand across the country. Ice Fox Mobile Refrigerator Rental and Leasing is a full-service rental and leasing company that provides goods and services for the entire Walk Cooler range. We take pride in working with each client to meet their specific needs.
Our company offers rental services like:
Refrigeration Container rental in Anchorage, AK
Refrigeration Trailer rental in Fairbanks, AK
Walk-in Refrigeration rental in Juneau, AK
Walk-in Cooler rental in Wasilla, AK
Walk-in Freezer rental in Sitka, AK
Outdoor Walk-in Freezer rental in Ketchikan, AK
Ice Fox Equipment sells emergency refrigerated trailers and rents refrigerated trailers minus 20 to 50 degrees. We offer 24/7 nationwide delivery and fast 24/7 customer service. Our stainless steel interior is the perfect option for all your cooling needs for non-toxic, long-lasting durability. Finally, most of our indoor and outdoor coolers are designed for the convenience of single-phase power. When you need a refrigerator, you need Icefox equipment.
Our company offers leasing services like:
Refrigeration Container Leasing in Kenai, AK
Refrigeration Trailer Leasing in Bethel, AK
Walk-in Refrigeration Leasing in Palmer, AK
Walk-in Cooler Leasing in Kodiak, AK
Walk-in Freezer Leasing in Homer, AK
Outdoor Walk-in Freezer Leasing in Soldotna, AK
The stainless steel inner wall, aluminum outer wall, and metal frame are very attractive and easy to clean, suitable for both indoor and outdoor use. Other materials are more difficult to clean and may permanently discolor. The smooth aluminum surfaces used on all devices are easy to clean with a single swipe.
Refrigeration Trailers for Lease
Refrigeration Container Rentals
 Outdoor Walk-in Cooler for Rent
Mobile Cooler Leasing
Temporary Refrigeration Trailers for Rent
Refrigeration Freezers
Refrigeration Cooler Leasing
Emergency Freezer Refrigeration Rentals
Refrigeration Coolers for Sale
Portable Cooler Rentals
Mobile Freezers for Lease
Mobile Refrigerators for hire are necessary during the hot, humid months of the year when refrigeration in Alaska is put under increased pressure.
Emergency Temporary refrigeration trailer in Juneau, Fairbanks, Anchorage, Sitka, and Kenai in Alaska
Freezer Containers for rent and leasing in the state of Alaska
Portable refrigeration is located in Alaska
Cooler Trailer Rentals in zip codes 99502, 99505, 99503
Blast Freezers for lease and rental in Madison, Palmer, Bethel, Kenai, Ketchikan, Sitka, and Wasilla
Emergency Refrigeration Trailer for Rent in Alaska
Walk-in freezers for emergencies are available now in the cities of Anchorage, Fairbanks, Juneau, Wasilla, Sitka, Ketchikan, and Kenai
Most units have transformers that can operate at 220V and 460V, which is a huge advantage for many customers who do not have access to specific voltages. This transformer will make installation easy for most customers. We rent the best-refrigerated trailers that can cool down to minus 20 degrees and down to minus 20 degrees. We always want our customers to be satisfied and have all the equipment they need in the shortest possible time. We have a great team of agents ready to help you in the best possible way.
Portable cooling systems are also useful for events such as parties, parties, and conferences. Food can be kept fresh and cold in the portable refrigerator. This type of cooling unit is very useful for those working in the hospitality industry. Food and beverages can be stored in these units and served to guests when an event is scheduled. Caterers can rent a portable refrigerator to make their event a success.
Mobile Refrigeration Trailer Rentals also has Prefabricated models that can be useful for your business or project. See the list below:
DISHWASHING
Mobile Dish Rooms
Modular Dish Rooms
TEMPORARY CONTROL
Modular Temporary Control Rooms
Mobile Temporary Control Rooms
PODS
Pod Construction
Refrigeration
Temperature Control
Mobile Kitchen
Dish Room
Prep Kitchen
MODULAR
Modular Structures Temporary
Modular Structures Permanent
Pod Construction
TRAILERS
Refrigeration
Temperature Control
Mobile Kitchen
Dish Room
Prep Kitchen
When compared to conventional refrigeration systems, portable refrigerators provide superior adaptability. There is a significant advantage to using portable equipment since you may rent or purchase portable refrigerators. Using cooling units is a great benefit for businesses that require refrigeration devices just at certain times of the year.
Renting portable refrigeration gives you a lot of possibilities. These are easily accessible in a variety of sizes and types to meet the needs of the clients. Portable refrigeration devices are not simply large. Small freezers can be located in buses, jeeps, taxis, and vehicles. When choosing a portable refrigeration system, there are a few factors to consider.
We Offer Services like 
Emergency Refrigeration Leasing Company in Sitka, AK

Portable Cooler Container Rental in Wasilla, AK

Portable Freezer Container Rentals in Juneau, AK

Portable Refrigeration Leasing in Fairbanks, AK

Emergency Walk-In Refrigeration Rental in Anchorage, AK

Mobile Refrigeration Lease in Palmer, AK in the US
Mobile Refrigeration Trailer Rental  may provide support services in addition to its primary goods, such as:
Ramp – Stairs
Plumbing Accessories
Portable Water
Permit Procurement
Generators
Security Cameras
Lighting
Barricades
Office Trailers
Onsite Installation
We adhere to and enforce some of the strictest health codes in the United States to provide the best possible service to our customers. All our units are available in different sizes such as 48ft, 40ft, 24ft and 20ft. We also have the aforementioned flatbed containers in 20ft, 24ft and 40ft sizes. We have refrigerated trailers for rent or lease, refrigerated trailers for hire and mobile refrigerated trailers. If you need more information about refrigerant trailers for rent in the USA or are unsure which trailer is right for you, please contact us. We will do our best to help.
Ice Fox Equipment can deliver their products and services if not all to most cities in Alaska.

See list of cities we served in AK below:.
Anchorage, AK
Fairbanks, AK
Juneau, AK
Wasilla, AK
Sitka, AK
Ketchikan, AK
Kenai, AK
Bethel, AK
Palmer, AK
Kodiak, AK
Homer, AK
Utqiaġvik, AK
Soldotna, AK
Unalaska, AK
Valdez, AK
Nome, AK
Kotzebue, AK
Seward, AK
Cordova, AK
Dillingham, AK
North Pole, AK
Wrangell, AK
Houston, AK
Akutan, AK
Hooper Bay, AK
Craig, AK
Chevak, AK
Hoonah, AK
Delta Junction, AK
Savoonga, AK
Point Hope, AK
Emmonak, AK
Togiak, AK
Kwethluk, AK
Selawik, AK
Quinhagak, AK
Unalakleet, AK
King Cove, AK
Alakanuk, AK
Klawock, AK
Noorvik, AK
Toksook Bay, AK
Gustavus, AK
Kotlik, AK
Gambell, AK
Stebbins, AK
Wainwright, AK
Mountain Village, AK
Pilot Station, AK
Scammon Bay, AK
St. Mary's, AK
Nunapitchuk, AK
Sand Point, AK
Kachemak, AK
Shishmaref, AK
Buckland, AK
Kake, AK
New Stuyahok, AK
Nuiqsut, AK
Napaskiak, AK
Aniak, AK
Chefornak, AK
Marshall, AK
Manokotak, AK
Thorne Bay, AK
Galena, AK
Akiak, AK
St. Michael, AK
Kiana, AK
Kivalina, AK
Brevig Mission, AK
Fort Yukon, AK
Anaktuvuk Pass, AK
Russian Mission, AK
Saint Paul, AK
Eek, AK
False Pass, AK
Saxman, AK
Hydaburg, AK
Elim, AK
Napakiak, AK
Nenana, AK
Angoon, AK
Koyuk, AK
Nightmute, AK
Huslia, AK
McGrath, AK
Kaktovik, AK
Lower Kalskag, AK
Atqasuk, AK
Ambler, AK
Shungnak, AK
Whittier, AK
Goodnews Bay, AK
Teller, AK
Tanana, AK
Nulato, AK
Seldovia, AK
Nunam Iqua, AK
Old Harbor, AK
Shaktoolik, AK
Upper Kalskag, AK
Aleknagik, AK
Grayling, AK
Mekoryuk, AK
Kobuk, AK
White Mountain, AK
Deering, AK
Allakaket, AK
Anderson, AK
Holy Cross, AK
Golovin, AK
Adak, AK
Port Lions, AK
Newhalen, AK
Wales, AK
Kaltag, AK
Ruby, AK
Nondalton, AK
Coffman Cove, AK
Tenakee Springs, AK
Ekwok, AK
Ouzinkie, AK
Chuathbaluk, AK
Port Heiden, AK
Shageluk, AK
Koyukuk, AK
Pelican, AK
Chignik, AK
Nikolai, AK
Whale Pass, AK
Hughes, AK
Diomede, AK
Eagle, AK
Port Alexander, AK
Anvik, AK
Pilot Point, AK
Clark's Point, AK
St. George, AK
Akhiok, AK
Platinum, AK
Atka, AK
Cold Bay, AK
Egegik, AK
Larsen Bay, AK
Kasaan, AK
Edna Bay, AK
Bettles, AK
Kupreanof, AK
Ice Fox Equipment Leasing & Rental
Top Delivery Service in Alaska
Top Delivery Service in United States