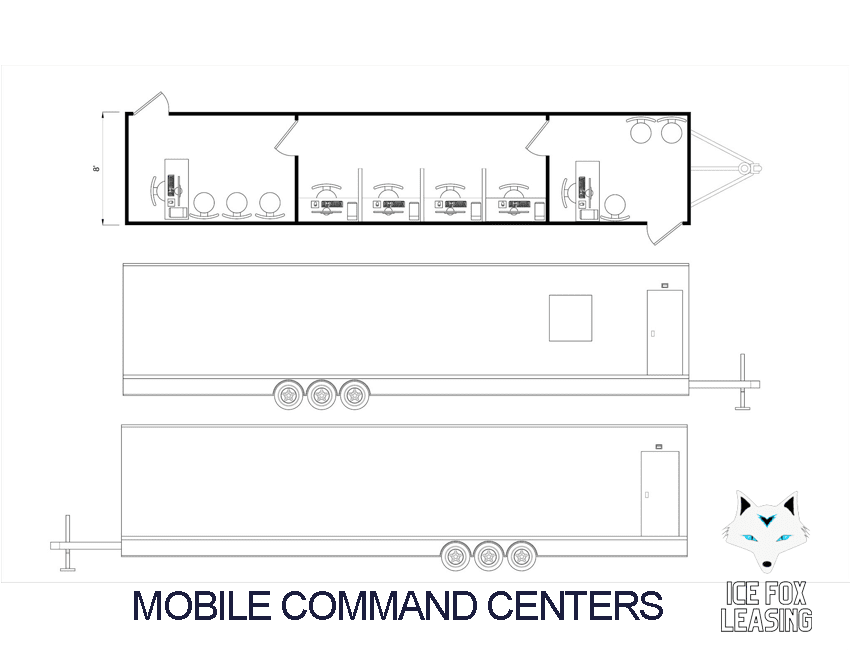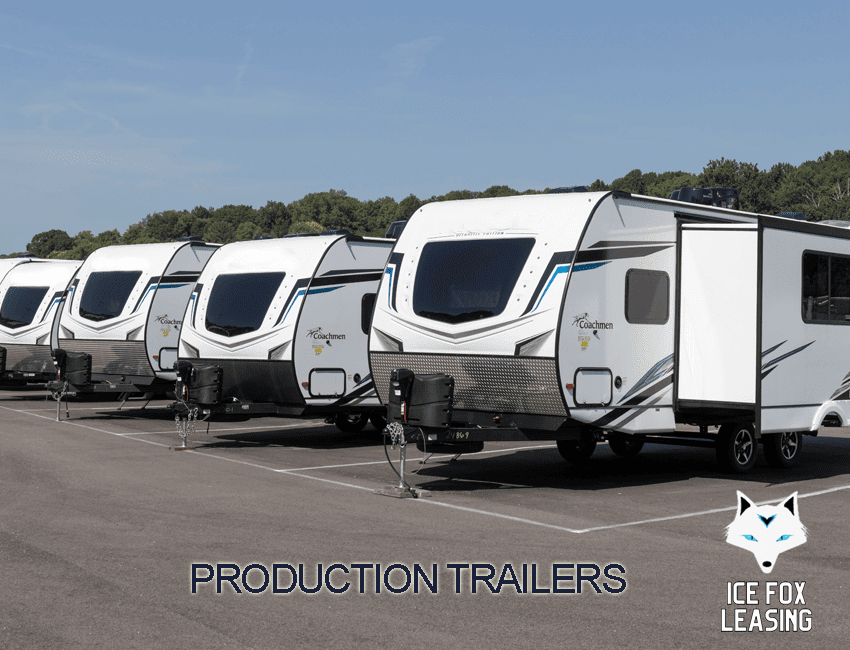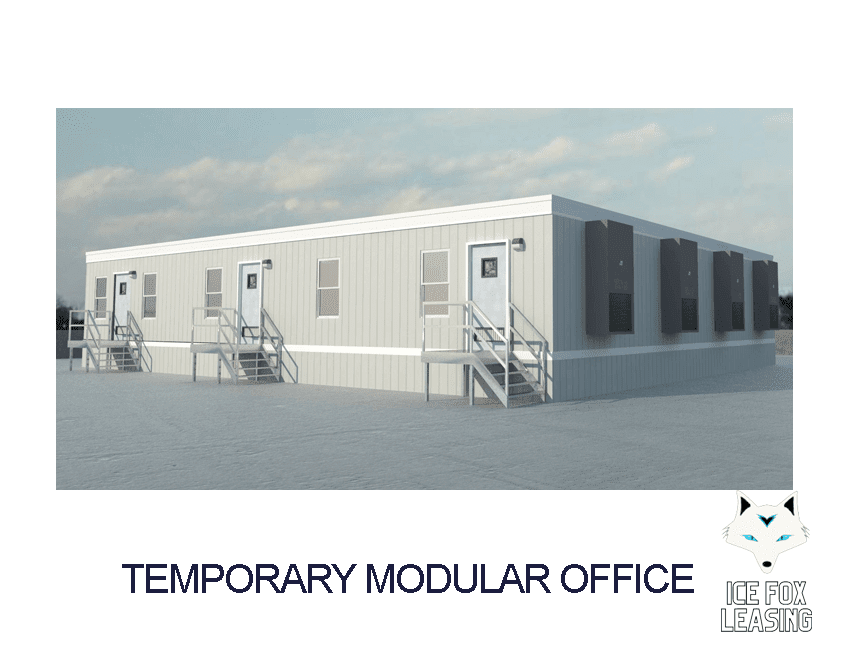 Ice Fox Equipment knows the importance of having the necessary tools and resources to ensure smooth and worry-free shoots in film and television. Production trailers are an important tool for staff and equipment management, and Ice Fox Equipment delivers rental and leasing remedies to meet your specific requirements.
Ice Fox Equipment also offers short-term housing, emergency billeting trailer leasing, emergency lodging trailer rentals, and temporary training center services. These services help to ensure that your production crew is taken care of and that they can concentrate on their work.
Along with providing lodging and transportation for staff and equipment, Ice Fox Equipment also rents or leases production star trailers for movies and television shows. These trailers can serve as talent's private places as well as dressing rooms, wardrobe areas, hair and cosmetics stations. Film and television trailer services are crucial components for on-location shoots, and Ice Fox Equipment is committed to giving you the tools you need to succeed.
What's Inside a Production Trailer?
On film and television sets, temporary mobile spaces for hair and cosmetics, dressing rooms, studios, and other activities are provided for rent by Ice Fox Equipment in the form of production trailers. In addition to standard furnishings like mirrors, couches, tables, restrooms, and sinks, emergency star trailer rentals often contain kitchens so that meals may be prepared on-set. The production trailers offered by Ice Fox Equipment are adaptable and may be modified to suit particular production requirements. 
What Type of Equipment Can Be Transported in a Temporary Production Trailer lease?
For moving bulky, expensive equipment for multi-location film and television projects, portable production rental trailers are excellent. These trailers offer a practical way to transport equipment without running the risk of loss or damage during transportation. Large generators, green rooms, sets, wardrobes, and camera cranes can all be transported in emergency production trailers that are available for rent or leasing.
What Are Other Uses for Temporary Production Trailer Rentals?
For film and television productions, military sites, emergency circumstances, and disaster relief efforts, Ice Fox Equipment provides rental and leasing services for production trailers as well as other temporary housing and office options. Their mobile production trailers are perfect for multi-location film and television productions since they do not require expensive equipment to be transported from one place to another, lowering the possibility of loss or damage. To ensure smooth and worry-free operations, these trailers can fit a variety of tools and facilities, including generators, greenrooms, sets, costumes, and camera cranes.
In addition to providing services for film and television projects, Ice Fox Equipment also provides emergency housing and disaster assistance, including army housing, US marines housing, FEMA housing, and short-term housing options for lease or rent. For persons impacted by natural disasters, calamities, or other crises, these services offer temporary housing, office space, and other resources.
Additionally, Ice Fox Equipment's production trailers can be used for more than just storing equipment and serving as mobile studios. When there is no available office space for rent, they can also be used as temporary lodging for the actors and crew as well as temporary office solutions. As a result, they are useful across a wide range of fields and circumstances. To make sure that the trailers they are renting or leasing match their unique demands and requirements, customers are urged to grasp the characteristics and specifications of the vehicles.
CELEBRITY AND TALENT MOTORHOMES
A leading supplier of upscale VIP and production trailer rentals is Ice Fox Equipment. Our custom-built trailers have roomy interiors, imported furniture, relaxing places, and cutting-edge entertainment systems to give customers the best amenities on the market. We provide a range of top-notch solutions to make sure that producers and famous people alike are well taken care of before taking the stage or entering the set. Ice Fox Equipment recognizes that convenience and comfort are crucial, especially in the entertainment business, and we work hard to give our customers the finest experience possible. 
Our company has built a solid reputation in the market via its dedication to quality and attention to detail, and our trailers are highly sought after for their opulent amenities and first-rate accommodations. Ice Fox Equipment is the ideal option to fit your demands, whether you need a mobile dressing room, production office, or VIP lounge.
DRESSING ROOM AND WARDROBE RV'S
Ice Fox Equipment is aware of how important wardrobe trailers are to the success of a movie or fashion show. Because of this, we provide adaptable wardrobe trailers with built-in clothes racks for rent or lease. Our wardrobe trailers can accommodate your demands whether you're working on a small shot or a significant campaign. We have a variety of layouts available for hire or leasing, and some of the trailers have feet of free space for your team to bring in extra racks if necessary or pop-up tables for accessories. For your staff and all of your wardrobe needs, our larger wardrobe trailer rentals provide two access points and over 18 feet of built-in rack space.
PHOTOSHOOT MOTORHOMES
A hub is essential for an effective on-location picture shoot. To help you make the most of your time on set, Ice Fox Equipment rents out custom-built cosmetics stations. Our rental units provide clients with multi-functionality on-site by combining clothes, lounging, hair, and cosmetics in one location. Additionally, we have a complete array of concession stand trailers, temporary office trailers for rent, and mobile classroom trailers for rent. We also provide solutions for renting or leasing shower facilities. From the moment you come on set until the project is wrapped up, we strive to make the entire process effortless. Ice Fox Equipment offers customers a selection of rental and leasing options to meet their specific requirements, ensuring that every phase of their production goes without a hitch.
MAKEUP TRAILERS
A connection for stylists, talent, and crew on location is provided by the variety of custom-built makeup stations that Ice Fox Equipment makes available for rent to customers. To enable makeup artists to spot any flaws before actors appear on set, our makeup trailers for hire are built with controlled lighting. In our beauty stations for rent, we give you plenty of counter space because we know how important it is to have space for tools, brushes, and consumables. With a variety of temporary office trailers for rent, mobile classroom trailers for lease, concession stand trailers, and shower facilities available for rent or lease, our mobile production trailer rentals also offer adaptability and multi-functionality. 
LOCATION VANS
A dependable location van for rent or leasing is necessary while scouting for a multi-location production in order to accommodate crew, cast, or even top-tier talent for those crucial days of preparation. Our straightforward location vans at Ice Fox Equipment come equipped with everything required for a successful shot. Our mobile location vans for rent or lease come equipped with lots of makeup counter space, racks for clothing, work places with power outlets, entertainment areas, and bathrooms with kitchenettes that have running water. Additionally, our location vans have strong air conditioning systems that can work in any environment. We offer a flexible space that can be tailored to meet the particular requirements of any production since we recognize the value of a well-equipped location van. 
FILM AND VIDEO PRODUCTION TRAILERS
At Ice Fox Equipment, the crew behind the scenes of any production are as important as the stars themselves. That's why we offer mobile offices for lease that provide ample desk space, multiple entry points, and even dual restrooms within a single unit. Our modern take on temporary office trailer rentals ensures that our units are both efficient and comfortable to work in.
We provide remote production trailers for rent or lease in addition to our temporary offices, which are designed for highly mobile, on-location film and TV production. These rental trailers come equipped with a full kitchen, a living area, two exterior restrooms with showers, a slide-out, a big awning, and more. They also have separate entrances for wardrobe and makeup and hair. For the actors and staff to get ready for the shoot and unwind during downtime, our production trailers are made to be cozy and practical spaces.