Refrigerated Container Leasing in Oregon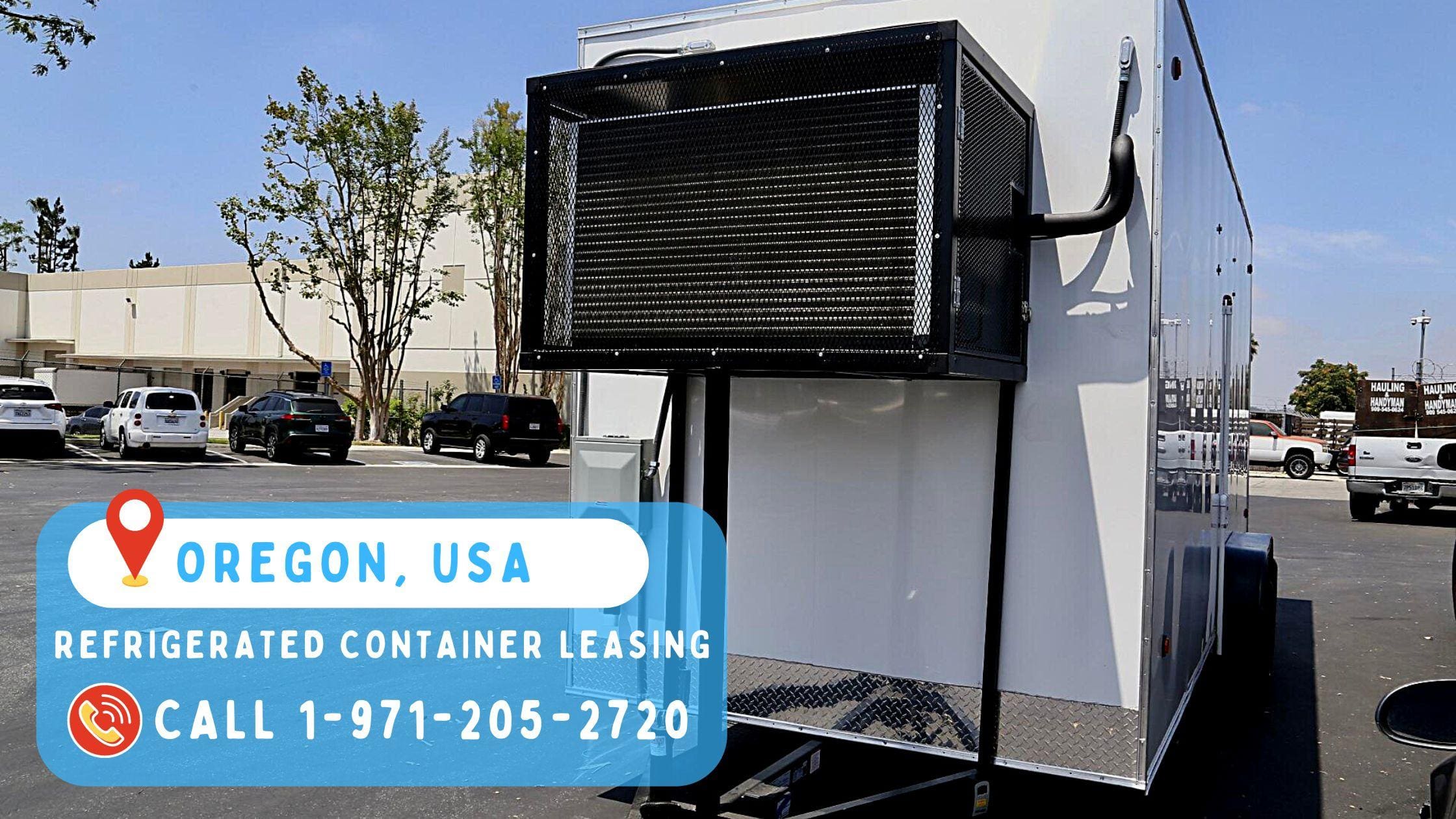 Refrigeration Trailers for Lease/Rent is a corporation that rents refrigerated trailers around the United States. When your firm is doing any form of a remodeling project or if you need to keep several items in chilled facilities, renting refrigerated trailers is unquestionably the finest answer for your project. Take the time to study the critical information we provide here to learn about the many advantages of renting from us and the advantages of renting a refrigerated container.
We offer the best Food Service Refrigeration Rental units in a wide range of sizes and capacities to meet the demands of the client. Our pricing is reasonable and thoughtful, which makes our mobile refrigerator rental company very popular. Food Service Refrigeration Rental provides world-class facilities that may be leased or hired. Our mobile refrigerator rental office executives are accessible around the clock, and deliveries can be performed anytime.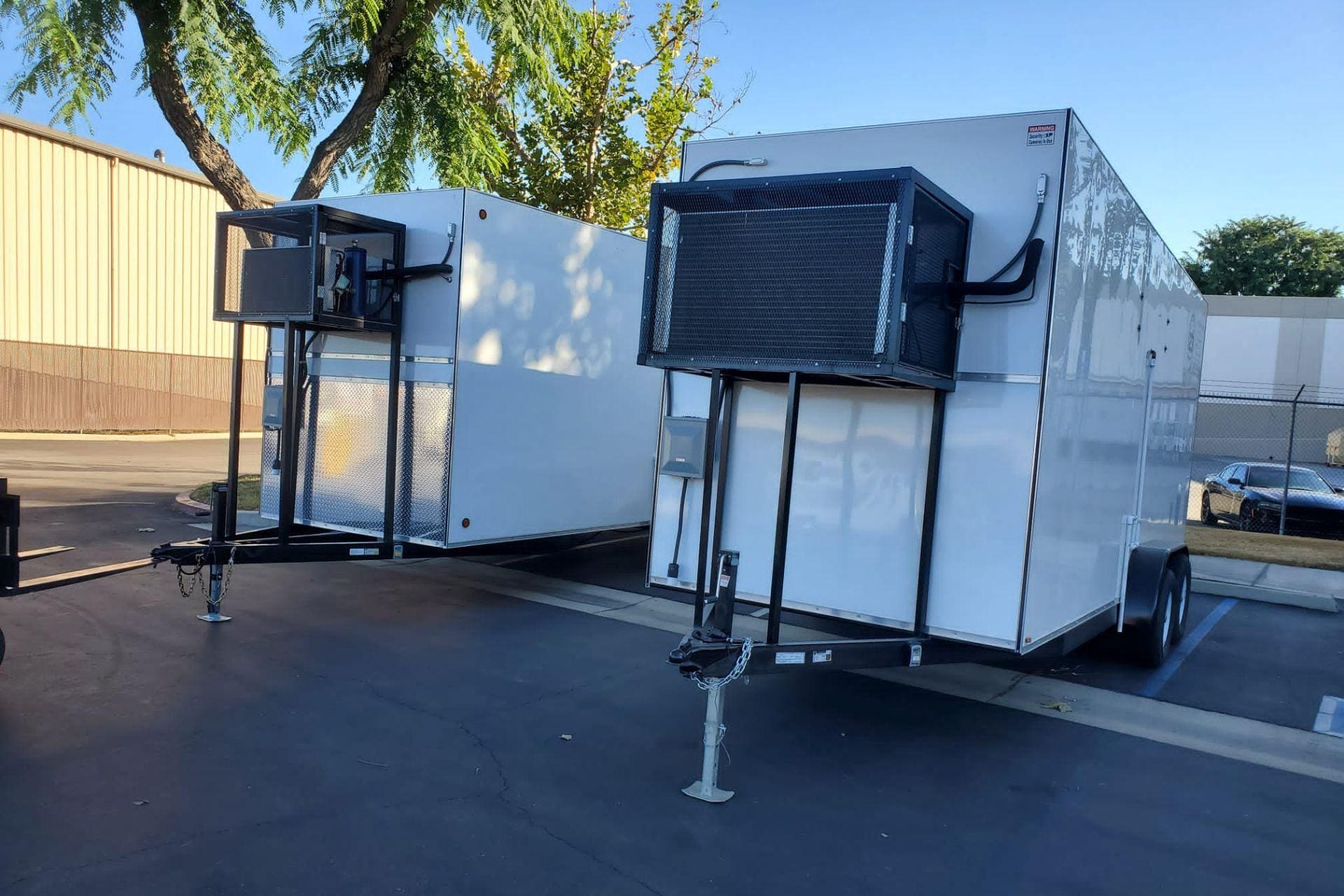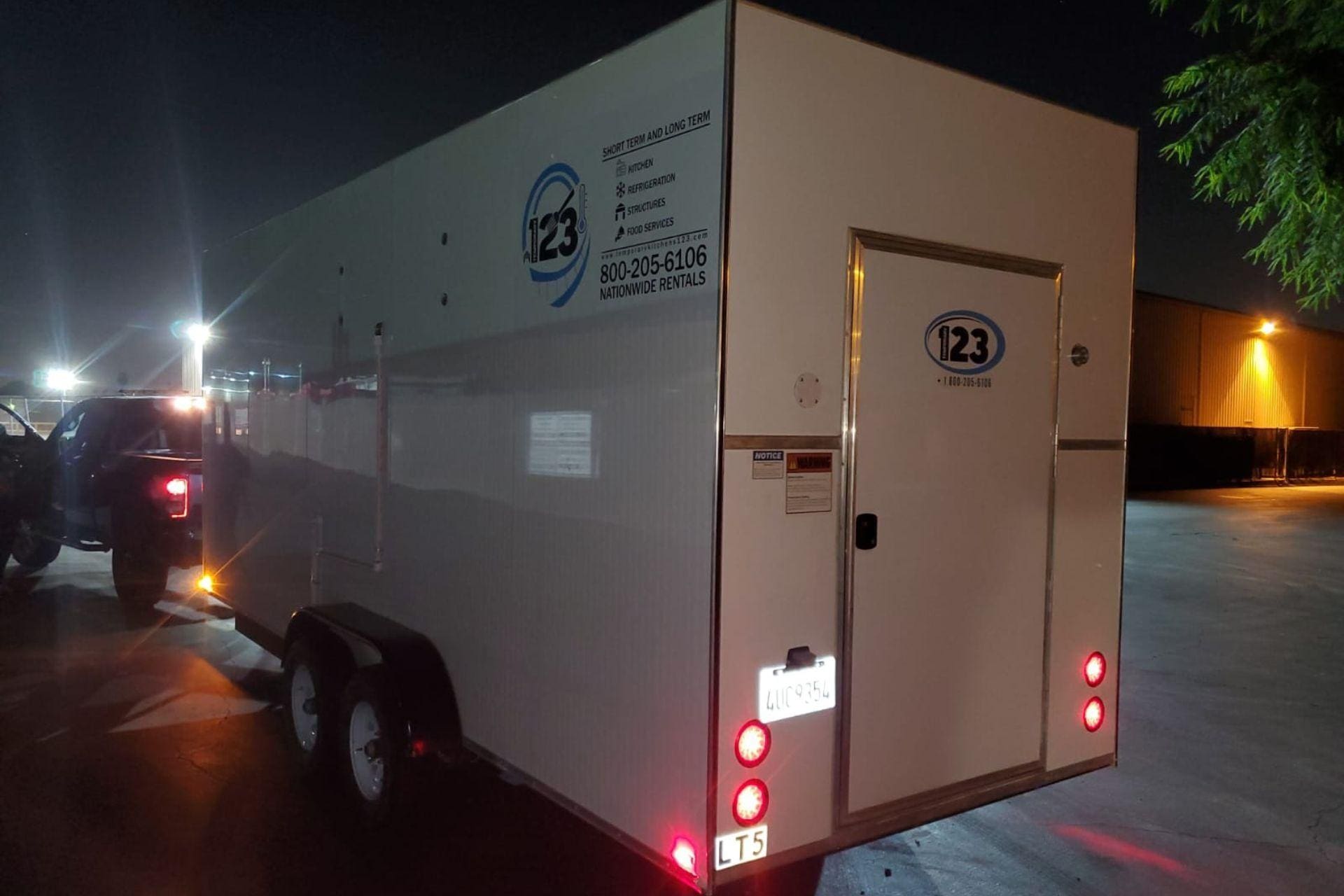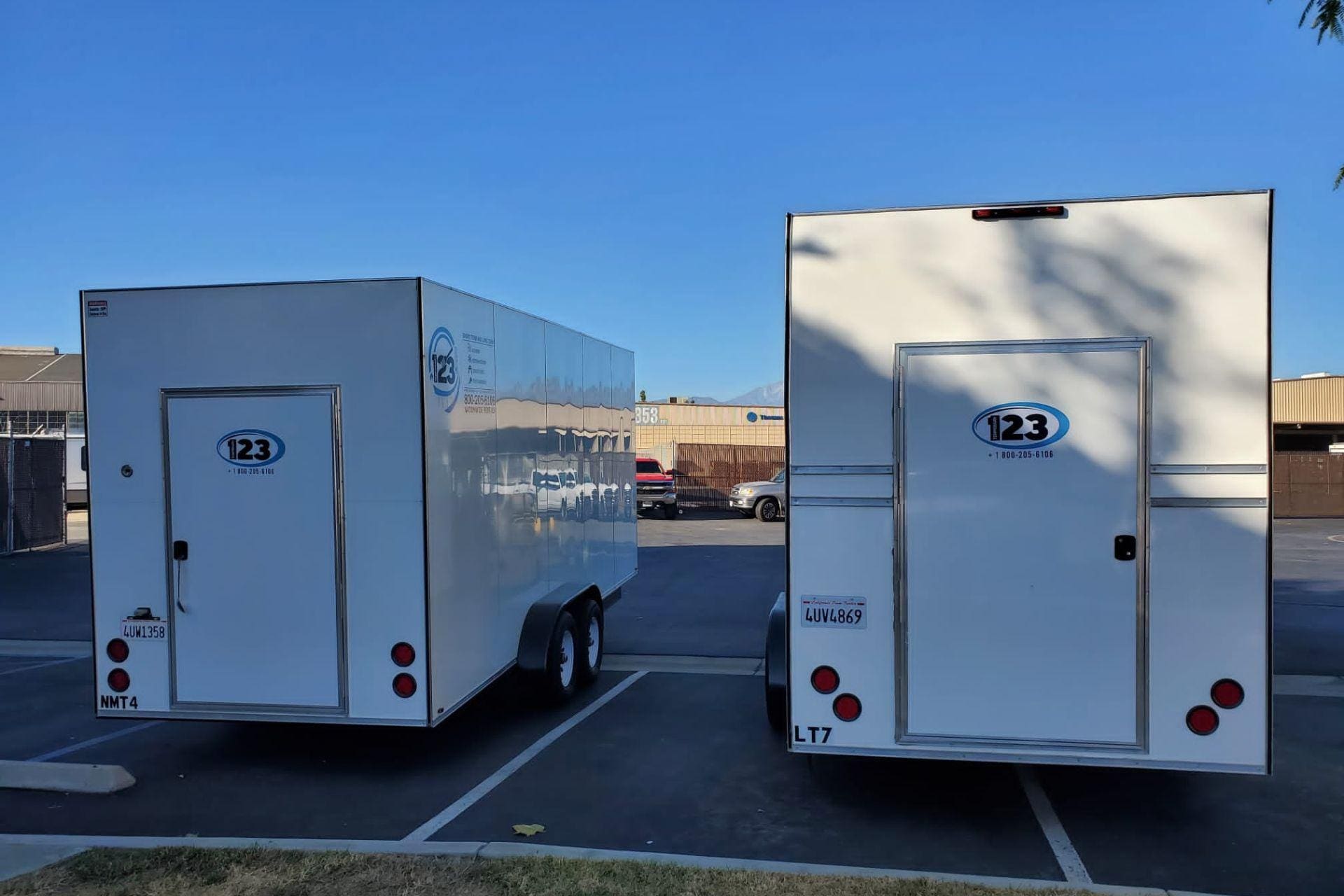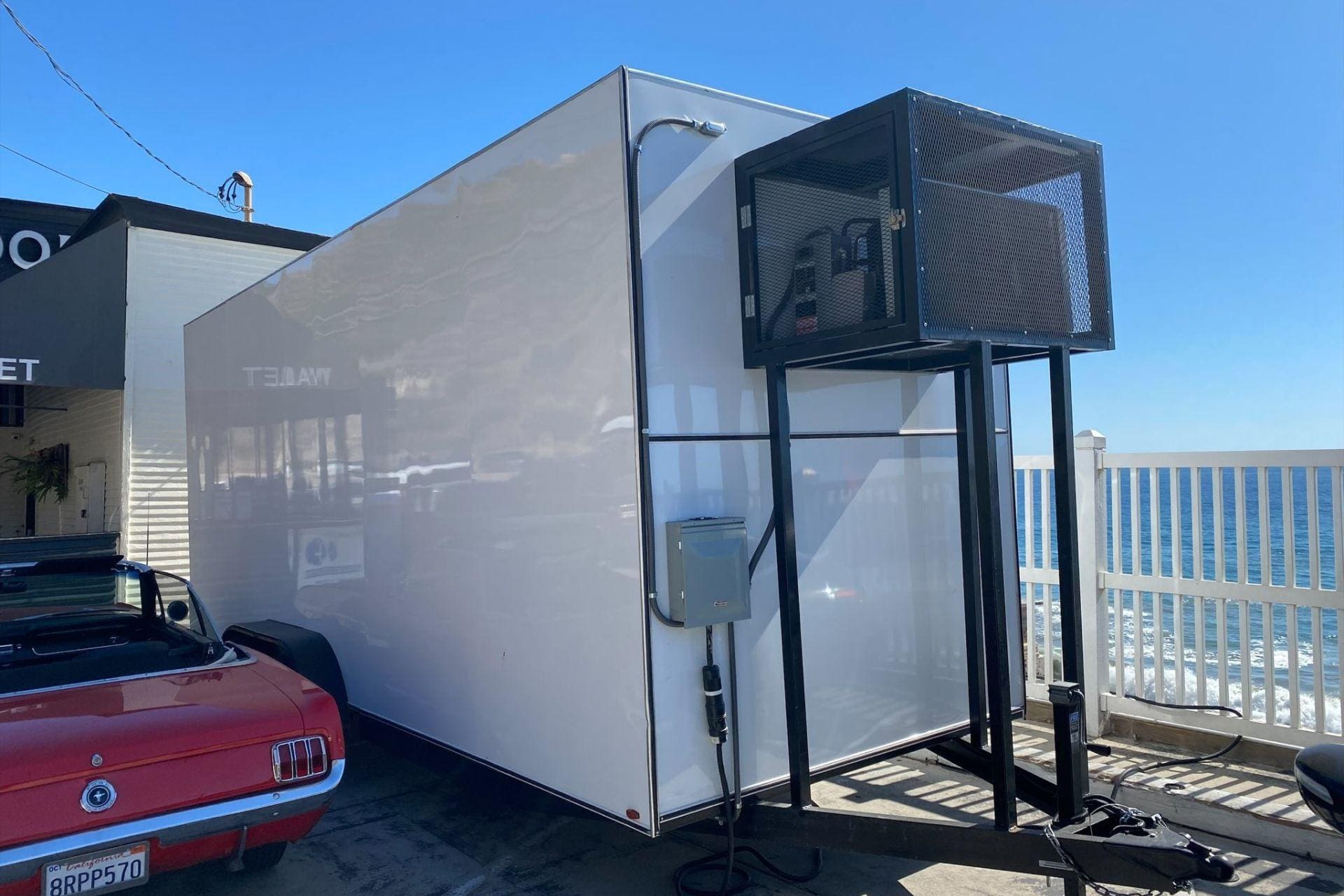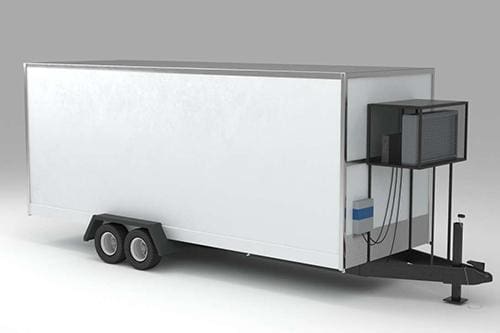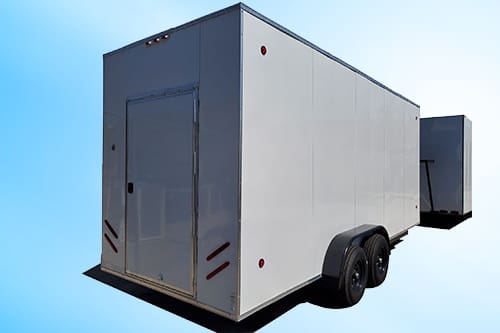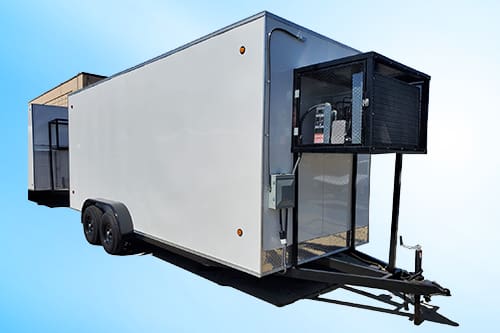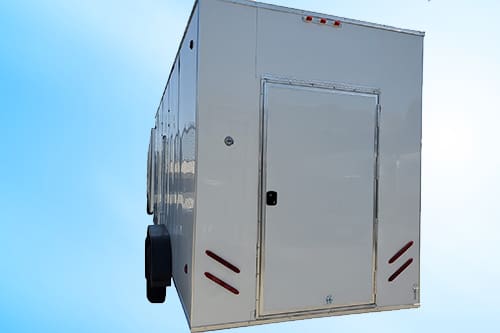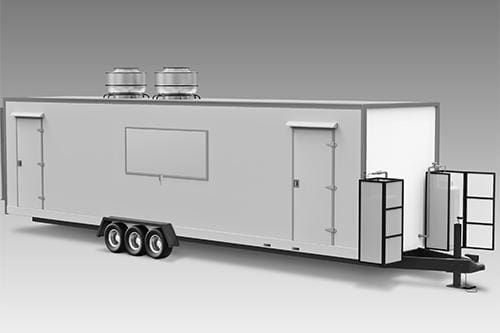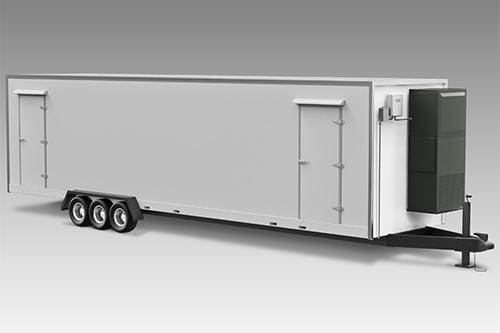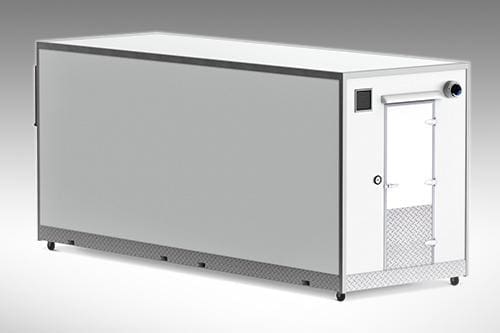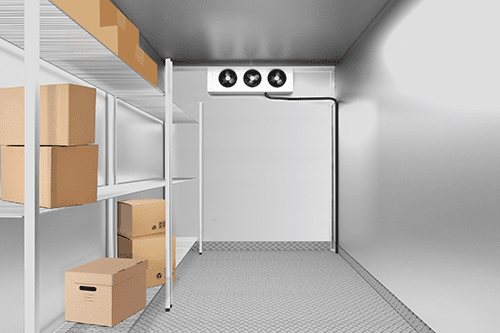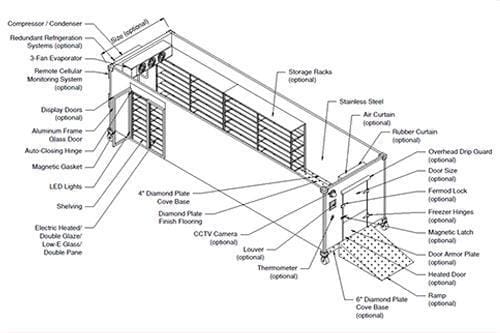 For almost 25 years, Ice Fox Food Service Refrigerator Rental has been leasing equipment. Mobile Refrigeration Rental, Portable Refer Units, Portable Refrigerator Units, Mobile Refrigeration For Lease, Portable Refrigerator Rental, Rental of Refrigeration Containers,  Rental of Refrigeration Trailers, Rental of Refrigeration Freezers, Rental of Temporary Refrigeration, Rental of Mobile Refrigeration, Base Camps Rentals and services, Emergency Response, Mobile Kitchen Trailer Rental, Bunk House Trailer Rentals, Shower Trailer Rental, Restroom Trailer Rental, Security Trailer Rental, Laundry Trailer Rental, Living Quarters, Clear-span Structures Rental, Electric Power Generator, Potable Water Service, Water Trailer Rental, Ice Trailer Rental, Mobile Morgue Trailer, Command centre trailer. Throughout the United States, our refrigerated trailers are rented for both short-term and long-term customers.
We also provide services like:
Refrigeration Container
Refrigeration Trailer
Walk in Refrigeration
Walk in Cooler
Walk in Freezer
Outdoor Walk-in Freezer
Our diverse choice of units and warehouses, such as refrigerated trailer hire, enables us to be attentive to our customers; wherever you are, we can deliver the units you want as soon as possible within the time limit we specify. You guarantee us that there should be a unit nearby that is ready to go. Another benefit of leasing with us is that we strive to assist our clients as much as possible, adapting to their budgets and demands, which is uncommon to find in other firms. Our organization offers refrigerated trailer leasing, refrigerated container leasing, national emergency refrigerated leasing, refrigerated container leasing, mobile refrigerated container leasing, and other services throughout the United States.
We Offer Rental Services like 
Cooler Container Rentals in Portland, ORE
Walk-In Refrigeration Leasing in Eugene, ORE
Refrigerated Container Leasing in Salem, ORE
Portable Refrigeration Leasing Company in Gresham, ORE
Emergency Walk-In Refrigeration Leasing in Hillsboro, ORE
Emergency Refrigerated Container Rental in Beaverton, ORE and across United States
The Department of Health regulates all of our refrigerated trailer hiring services; we ensure that we satisfy all of the essential regulations so that you don't have any difficulties with the health department. Our rented refrigerated trailers can hold a wide range of items that need to be frozen or kept cool. High cube cooling tanks are another option for cooling tanks. We also rent electric reefer trailers, reefer trailers, and mobile reefer containers throughout North and Central Florida, California, Colorado, New York, and other states. We are one of the most popular suppliers in the country.
We Offer Rental Services like
Temporary Refrigeration Rental in Stillwater, ORE
Walk-In Refrigeration Rentals in Springfield, ORE
Cold Storage Room Leasing Company in Medford, ORE
Mobile Cooler Container Leasing in Bend, ORE
Mobile Refrigerated Container Leasing Company in Beaverton, ORE
Cold Storage Warehouse Leasing in Hillsboro and across USA
Because we have units stored all across the nation, we are able to deliver the units in the fastest time possible; in some cases, the units can be fully operational within just a few hours. When customers are ready to receive the units, we ensure everything goes as planned and in the best reliable way for your rental. Our Food Service Mobile Refrigeration company has years of experience providing Food Service Emergency Refrigeration, Food Service Refrigeration Rentals, Food Service Mobile Refrigeration, Food Service Mobile Refrigeration, Portable Refrigerated Container Lease USA, Mobile Refrigerated Container Lease USA, Mobile Refrigerated Container Lease, and more to make sure you have best options for your rental.
We have units that come in different sizes:
1) 12ft (Long), 7ft (wide), 8.5ft (Tall)
2) 10ft (Long), 7ft (wide), 8.5ft (Tall)
3) 8ft (Long), x 7ft (wide), x 8.5ft (Tall)
4) 16ft (Long) x 7ft (wide) 8.5ft (Tall)
We also provide sizes such as:
Long, 8ft wide 9FT Tall
40ft Long, 8ft wide 9ft Tall
53ft Long, 8ft wide 9ft Tall
Ice Fox Equipment gives you a cost-efficient way to get the equipment that best suits your needs while freeing up capital to spend elsewhere in your business. Whether the equipment is for a new install or an upgrade, we have equipment available to meet all your needs and budget. Our experienced and knowledgeable team can help you with custom solutions for your refrigeration equipment needs. In addition to providing leasing options, we are also available for all your installation, service, and performance maintenance needs for all equipment leased, purchased, or rented. We strive to bring you fast, reliable equipment solutions whenever you need them. Ice Fox Equipment has always got you covered!
Food Industries – Emergency Refrigeration Container Rentals
Pharmaceutical Industries – Refrigerator Trailers for Rental and for Sale
Construction / Remodel – Modular Building for Sale
Special Events – Portable Cooler Rental and Mobile Refrigeration for Lease 
Commercial Kitchens – Indoor Walk-in Freezers and Refrigeration Coolers for Sale  
Research / Development – Modular Cleaning Room and Portable Freezer Leasing
Cannabis Industries – Modular Buildings for Sale and Outdoor Walk-in Coolers 
Laboratory Testing – Walk-in Cooler for Lease and Refrigerator Containers for Sale
Morgues – Modular Morgues and Walk-in Refrigeration Sales
Military Uses – Modular Kitchen Building Sales
Emergency Services – Modular Kitchen for Lease  
We are the leading company providing consumers with the best service and Refrigerated trailer rentals, and we place high importance on keeping our clients satisfied. We work closely with our customers to ensure that they have all of the units they need for their projects or whatever else they are working on. We provide the best level of client service. Many of our long-term clientele rely on Refrigeration Trailers for Lease to secure their belongings. Because they do not want to invest in equipment, many businesses transport their goods using freezer trailers rented from companies like ours. Our clients prefer to use our Freezer Trailers for Rentals services due to a lack of experience in leasing equipment.
Portable refrigeration cooler rentals are important during the hot humid periods of the year as more strain is put on cold storage and freezer units in Oregon.
Refrigeration Container for rentals in Portland, Oregon
Cooler Trailer Rentals in zip codes 97034, 97204, 97221
Temporary Refrigeration Rentals for lease and rental in the cities of Eugene, Salem, Gresham, Hillsboro, Beaverton, Bend, Medford, Springfield, Corvallis, portland and Stillwater, Oregon
Mobile freezer rental for rent in Oregon
Emergency Refrigeration Container Rental and Freezer rental in Oregon
Outdoor Walk in Freezer Sales for emergencies is available now in the cities of  Eugene, Salem, Gresham, Hillsboro, Beaverton, Bend, Medford, Springfield, Corvallis, portland and Stillwater in Oregon
Portable refrigeration located in Oregon
Mobile Refrigerated Container Leasing USA is among the very few companies that have all these Food Service Mobile Refrigeration units available all across the nation in USA and Canada; we have the units stored in different locations like Salt Lake City UT, Boston, New York City, Miami Fl, Orlando Fl, Atlanta, San Francisco, Richmond, Los Angeles, San Diego, San Jose CA, Dallas TX, Austin TX, Tucson AZ, Houston TX, Albuquerque NM, Toronto, Calgary, Vancouver, Madison WI, Detroit MI and more locations around the nation.
We provide services in all the States of the US like:
Refrigeration Container for sale in Iowa
Refrigeration Trailer for sale in Kansas
Walk-in Refrigeration Trailer for sale in Louisiana
Walk-in Cooler Trailer for sale in Maine
Walk-in Freezer Trailer for sale in Maryland
Outdoor Walk-in Freezer Trailer for sale in Minnesota
Besides Food Service Refrigeration we also have other products that may help a lot in your business. These may help you waste your time and hustle free for your emergency needs.
We also offer Rental services like:
Base Camps Rentals and services
Emergency Response
Mobile Kitchen Trailer Rental
Bunk House Trailer Rentals
Shower Trailer Rental
Restroom Trailer Rental
Security Trailer Rental
Laundry Trailer Rental
Living Quarters
Clear-span Structures Rental
Electric Power Generator
Potable Water Service
Water Trailer Rental 
Mobile Refrigeration Trailer Rentals also has Prefabricated models that can be useful for your business or project. See the list below:
DISHWASHING
Mobile Dish Rooms
Modular Dish Rooms
TEMPORARY CONTROL
Modular Temporary Control Rooms
Mobile Temporary Control Rooms
PODS
Pod Construction
Refrigeration
Temperature Control
Mobile Kitchen
Dish Room
Prep Kitchen
MODULAR
Modular Structures Temporary
Modular Structures Permanent
Pod Construction
TRAILERS
Refrigeration
Temperature Control
Mobile Kitchen
Dish Room
Prep Kitchen
Mobile Refrigeration Trailer Rental  may provide support services in addition to its primary goods, such as:
Ramp – Stairs
Plumbing Accessories
Portable Water
Permit Procurement
Generators
Security Cameras
Lighting
Barricades
Office Trailers
Onsite Installation
So you've already learned about our product and our company. If you have more questions or inquiries, don't hesitate to reach us if you require further detail on Food Service Refrigeration in the USA or if you can't choose the exact products that fit your needs. We are glad to help you.
Ice Fox Equipment can deliver its products and services, if not all, to most cities in Oregon.

See a list of cities we served in OR below:
Portland , OR
Eugene , OR
Salem , OR
Gresham, OR
Hillsboro , OR
Beaverton, OR
Bend , OR
Medford , OR
Springfield, OR
Corvallis , OR
Albany , OR
Tigard, OR
Lake Oswego, OR
Keizer, OR
Grants Pass , OR
McMinnville , OR
Oregon City , OR
Redmond, OR
Tualatin, OR
West Linn, OR
Woodburn, OR
Newberg, OR
Roseburg , OR
Forest Grove, OR
Klamath Falls , OR
Milwaukie, OR
Ashland, OR
Wilsonville, OR
Sherwood, OR
Central Point, OR
Hermiston, OR
Pendleton , OR
Coos Bay, OR
Troutdale, OR
Canby, OR
Lebanon, OR
Dallas , OR
Happy Valley, OR
The Dalles , OR
La Grande , OR
St. Helens , OR
Cornelius, OR
Gladstone, OR
Ontario, OR
Newport , OR
Baker City , OR
North Bend, OR
Cottage Grove, OR
Sandy, OR
Monmouth, OR
Astoria , OR
Prineville , OR
Silverton, OR
Sweet Home, OR
Fairview, OR
Independence, OR
Eagle Point, OR
Florence, OR
Molalla, OR
Lincoln City, OR
Sutherlin, OR
Stayton, OR
Hood River , OR
Milton-Freewater, OR
Umatilla, OR
Scappoose, OR
Seaside, OR
Brookings, OR
Sheridan, OR
Talent, OR
Madras , OR
Junction City, OR
Winston, OR
Creswell, OR
Warrenton, OR
Tillamook , OR
Philomath, OR
Veneta, OR
Phoenix, OR
Reedsport, OR
Wood Village, OR
Coquille , OR
Lafayette, OR
Aumsville, OR
Harrisburg, OR
Toledo, OR
Myrtle Creek, OR
Mt. Angel, OR
Nyssa, OR
Boardman, OR
Oakridge, OR
Hubbard, OR
Dundee, OR
King City, OR
Jefferson, OR
Bandon, OR
Shady Cove, OR
Burns , OR
Jacksonville, OR
Estacada, OR
Sublimity, OR
Dayton, OR
Myrtle Point, OR
Gervais, OR
Lakeview , OR
Gold Beach , OR
Vernonia, OR
Rogue River, OR
Union, OR
Stanfield, OR
Sisters, OR
Waldport, OR
Willamina, OR
Carlton, OR
North Plains, OR
Columbia City, OR
Enterprise , OR
Rainier, OR
Canyonville, OR
Cave Junction, OR
Vale , OR
Mill City, OR
Turner, OR
Irrigon, OR
Banks, OR
John Day, OR
Clatskanie, OR
Elgin, OR
Lakeside, OR
Cannon Beach, OR
Brownsville, OR
La Pine, OR
Amity, OR
Hines, OR
Pilot Rock, OR
Gearhart, OR
Depoe Bay, OR
Culver, OR
Durham, OR
Millersburg, OR
Rockaway Beach, OR
Dunes City, OR
Heppner , OR
Bay City, OR
Gold Hill, OR
Siletz, OR
Riddle, OR
Tangent, OR
Lyons, OR
Drain, OR
Cascade Locks, OR
Port Orford, OR
Athena, OR
Joseph, OR
Yoncalla, OR
Lowell, OR
Coburg, OR
Yamhill, OR
Island City, OR
Donald, OR
Falls City, OR
Oakland, OR
Aurora, OR
Prairie City, OR
Halsey, OR
Glendale, OR
Merrill, OR
Adair Village, OR
Scio, OR
Wallowa, OR
Malin, OR
Garibaldi, OR
Maywood Park, OR
Chiloquin, OR
Metolius, OR
Canyon City , OR
Echo, OR
Yachats, OR
Powers, OR
Condon , OR
Weston, OR
Gaston, OR
Monroe, OR
Dufur, OR
Manzanita, OR
Arlington, OR
Johnson City, OR
Cove, OR
Mount Vernon, OR
Fossil , OR
Gates, OR
Huntington, OR
North Powder, OR
Mosier, OR
Butte Falls, OR
St. Paul, OR
Maupin, OR
Haines, OR
Bonanza, OR
Wheeler, OR
Wasco, OR
Scotts Mills, OR
Adams, OR
Ione, OR
Moro , OR
Sodaville, OR
Imbler, OR
Rivergrove, OR
Halfway, OR
Nehalem, OR
Westfir, OR
Rufus, OR
Paisley, OR
Lexington, OR
Waterloo, OR
Lostine, OR
Sumpter, OR
Detroit, OR
Ice Fox Equipment Leasing & Rental
Top Delivery Service in Oregon
Top Delivery Service in United States
Lots of businesses need refrigeration devices and among the significant decisions to make prior to deciding to have a refrigeration system is whether to take portable refrigeration or fixed refrigeration. Since large quantity of cash is purchased purchasing this devices, one need to carefully assess and evaluate their requirement according to the kind of company and take the right decision.
Our Company Provides Temporary Refrigeration Lease in Atlanta, GA, Freezer Container Rentals in Indianapolis, IN, Refrigerated Container Rental in Middleborough, MA, Mobile Cooler Container Leasing Company in Newburgh, NY, Emergency Walk-In Refrigeration Leasing in Charlotte, NC, & Mobile Refrigeration Rental in Austin, TX around USA.
There are advantages with each type of refrigeration systems. The portable refrigerators offer the convenience of utilizing it even for delivering the things. This will be especially advantageous when the business is moving to new premises. The portable refrigeration gadget can be easily shifted to the brand-new properties unlike the static cold storage. Another important thing is that more money has to be invested to develop new cold storage. It is even difficult to construct a cold storage in every property that the business changes into. All such things need to be considered to get maximum value for the cash that will be bought the cold storage device.
Portable refrigeration gadgets also can be useful when there is an occasion such as party, party or conference. The food items can be saved fresh and cool in the portable refrigeration. This type of refrigeration devices is specifically practical for people who are in catering business. When an occasion is organized, the food and beverages can be saved in these devices and served to the visitors. Catering services can take the portable refrigeration rentals and make the event success.
We Offer Leasing Services like Cooler Container Leasing in Oakland, CA, Freezer Container Rental Company in Peoria, IL, Refrigerated Container Leasing Company in Marblehead, MA, Mobile Walk-In Refrigeration Lease in Elmira, NY, Mobile Freezer Container Rental Company in Johnstown, PA, & Emergency Refrigerated Container Rental company inCumberland, RI in US.
Portable refrigerators provide great versatility when compared to repaired refrigeration systems. There is a wonderful convenience with portable devices as there is a choice of either taking portable refrigerators on lease of purchasing them. Working with the cooling units gives wonderful advantage for the businesses that need the refrigeration units in only some seasons.
Portable refrigeration on lease offer large choices. These are available in various sizes and models based upon the requirement of the consumers. Portable refrigeration units are not only huge ones. There are little freezers that can be discovered in buses, jeeps, cabs or trucks. There are few things that have to be thought about while purchasing a portable refrigeration system.
First thing is examine why the devices is required first and where it will be made use of. There are kinds of mobile refrigeration leasing and few of them operate on motor compressor and others work on swing motor compressor. The first kind can not stand up to vibrations but the second kind withstands vibrations.
We Offer Leasing Services like Cooler Container Leasing in Oakland, CA, Freezer Container Rental Company in Peoria, IL, Refrigerated Container Leasing Company in Marblehead, MA, Mobile Walk-In Refrigeration Lease in Elmira, NY, Mobile Freezer Container Rental Company in Johnstown, PA, & Emergency Refrigerated Container Rental company inCumberland, RI in US.
Another thing to think about while acquiring the portable refrigeration rentals is the power that it will consumer. Since these are mobile systems, they must take in less energy as they need to be away from power connection for longer hours.
A portable refrigeration gadget should operate on AC and DC powers. DC is the power produced by battery. AC is produced at the house or business. When using the unit in a bus or vehicle, it must make the least noise. Other kind of mobile refrigeration is portable refrigerated trailers. These are trailers that have refrigeration facility. A great quality built refrigerated trailers need to have some terrific attributes. These are single piece aluminum roof, steel tube roofing system. Triple tube tongue, LED lights, strengthen front nose to keep the refrigeration gadget and the body ought to be strong and durable.
Portable refrigeration on lease ought to be the one which can be utilized both as freezer or cooler. These cooling devices are used by supermarkets, caterers and pharmaceutical manufacturers apart from food cycle and various other huge businesses. Diesel truck refrigeration units along with small sized truck systems are offered now. The little truck refrigerators are suitable for small companies as these can be placed on the pavements, gravel and anywhere as they fit all over. Unlike the big trucks, these can be stopped on the slopes likewise without the fear of injury.
We Offer Services like Emergency Refrigeration Rental in Indianapolis, IN, Freezer Container Rental Company in Middleborough, MA, Refrigerated Container Rental in Johnstown, PA, Portable Refrigeration Leasing in Oakland, CA, Mobile Freezer Container Rental Company in Peoria, IL, as well as Emergency Refrigerated Container For Rent in Austin, TX around USA.
Comparing to huge trucks, portable refrigeration trucks are cost effective. Lots of companies may require only little location but they have to spend for the whole huge sized refrigerated trucks. These take in more fuel and when a portable refrigeration device is picked, it will conserve money on fuel. The running cost will also be extremely less.
Huge truck trailers made use of to produce the smell of fuel but portable refrigerated units work on diesel fuel and require just 110 volt system. They only need 15 amps of power. Some portable refrigeration rentals also come with generator back up.
Food and beverage markets need the services of the portable refrigeration on rent services. Transport of items and food items and also the refreshments is common in this kind of business and hence the requirement of refrigeration system services. While choosing the system one needs to think about the charges that have to be spent for the rental company. Select the best company that provide inexpensive rate for better service. For the smooth running of any company, safe transporting of the items is needed. This can make sure that the business gets lot of profits.
The company that offers the portable refrigeration leasing should be service oriented. They must provide high quality of services. They must take care that the cooling device transfers the goods securely and reaches the location on time. These containers are popular now and are likewise used in shipping market.
We Offer Leasing Services like Cooler Container Leasing in Oakland, CA, Freezer Container Rental Company in Peoria, IL, Refrigerated Container Leasing Company in Marblehead, MA, Mobile Walk-In Refrigeration Lease in Elmira, NY, Mobile Freezer Container Rental Company in Johnstown, PA, & Emergency Refrigerated Container Rental company in Cumberland, RI in US.
Leasing mobile refrigeration offers lots of advantages. These can be utilized on picnic, caravanning, barbecue or camping. They can be used for each outdoor use. Prior to choosing the one, select the very best portable refrigeration system with capacity that is exactly required. The coolness level has also to be inspected. To keep frozen and cool food, there is a have to have combi-freezer. The best refrigeration containers avoid issues of losses. Development of business that involves transport of spoil-able goods depends on the quality of refrigerated containers. The transport of these products is likewise done by sea in addition to land. For which refrigerated shipping containers are used. With the competition in the market the business that offer the containers on lease are providing them for inexpensive costs and offer great services.
One kind of portable refrigeration rentals is refrigerator trucks. Temporary refrigeration trucks are used to establishment products at particular temperature level while they are being delivered. One model of portable freezer trucks make use of ice to keep the insides of the modular refrigeration equipment cool. This was in the beginning when the portable walk in coolers was presented, later on on-board cooling systems that work much like the modular freezer rentals that are used in your home. Carrying frozen goods from warehouse to very market or vice versa requires smaller sized portable refrigeration on leasing. However when the distance that has to be taken a trip is long and the quantity of items that have to be saved are more, one will need bigger portable walk in coolers or huge temporary walk in freezers. Apart from keeping food, the portable refrigeration on lease can be used to carry various other things that need to be kept at high temperatures. Organs that should be transplanted likewise can be held in these.
Our Company Provides Temporary Refrigeration Lease in Atlanta, GA, Freezer Container Rentals in Indianapolis, IN, Refrigerated Container Rental in Middleborough, MA, Mobile Cooler Container Leasing Company in Newburgh, NY, Emergency Walk-In Refrigeration Leasing in Charlotte, NC, & Mobile Refrigeration Rental in Austin, TX around USA.
---
City
State
Population
Land Area
Location
Portland
Oregon
603,106
133.427 sq mi
45.5370°N 122.6500°W
345.573 km2
Eugene
Oregon
157,986
43.723 sq mi
44.0567°N 123.1162°W
113.241 km2
Salem
Oregon
157,429
47.896 sq mi
44.9237°N 123.0231°W
124.049 km2
Gresham
Oregon
108,956
23.201 sq mi
45.5023°N 122.4416°W
60.090 km2