Refrigeration Trailer Rental in Idaho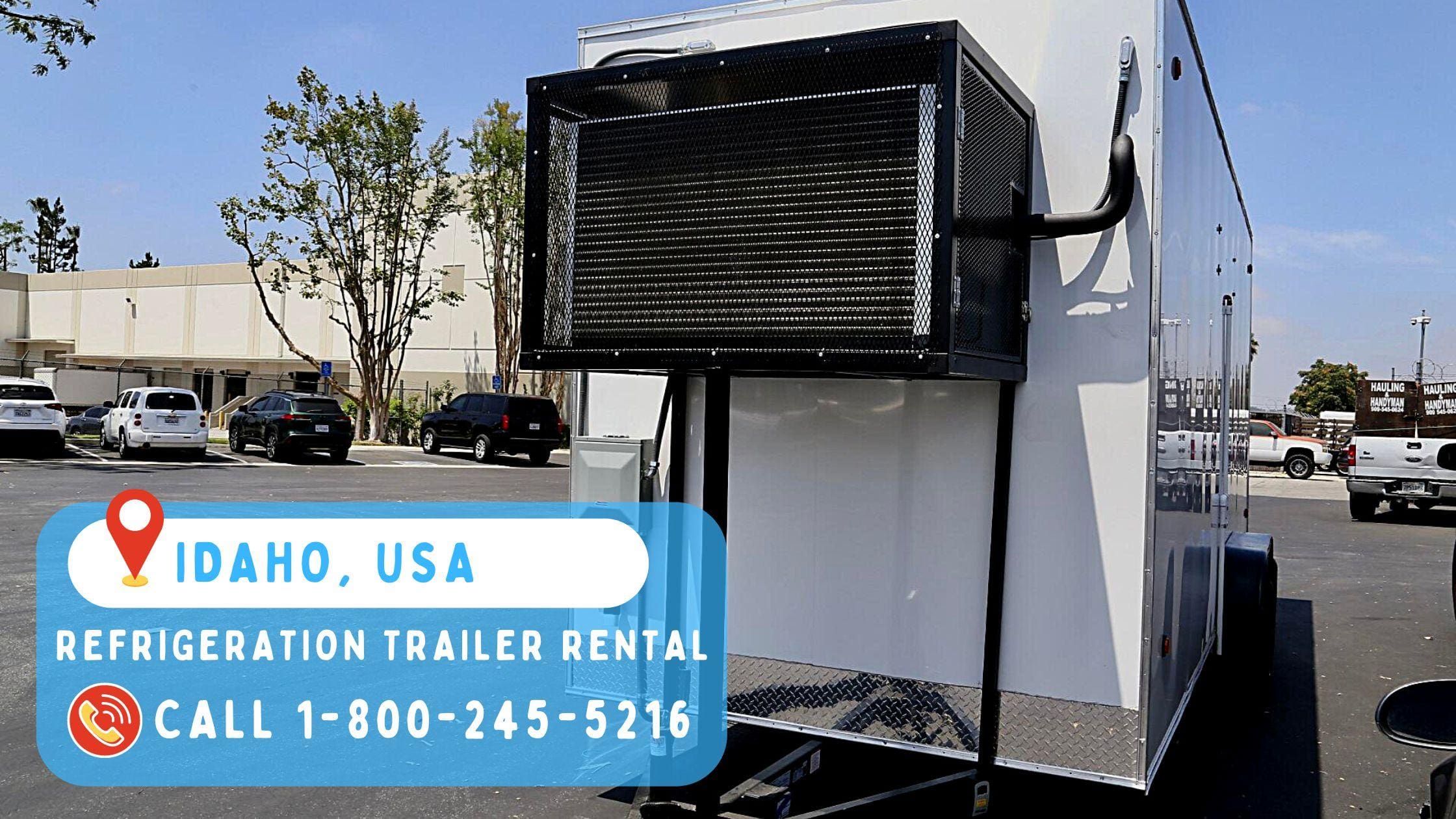 Welcome to Ice Fox Equipment, one of the largest reefer container sales and rental companies in the United States. Our company was specially created to meet and cater to the national needs of refrigerated cooler sales, emergency refrigerated trailer rental, temporary rental freezers, and more in the market.
We are a full-service rental, sales, and leasing company and take pride in working with each of our customers to meet their specific needs. We maintain our entire line of refrigerated containers.
We are committed to a high level of service, support and response. We focus on long-term relationships with our customers, which is only possible by continuing to provide superior service and support throughout the life of a portable refrigerator rental contract, mobile coolers for rent, fridge-freezers for sale, and more.
Ice Fox Equipment gives you an affordable way to get the equipment that best suits your needs while freeing up capital that can be used elsewhere in your business. Whether it's equipment for a new installation or an upgrade, we have equipment available to meet all your needs and budgets. Our experienced and knowledgeable team can help you with tailor-made solutions for your cooling equipment. In addition to providing rental options, we are also available for all your installation, service, and performance maintenance needs for any rented purchased, or leased equipment. We strive to provide you with fast and reliable equipment solutions when you need them. Ice Fox Equipment has you covered at all times!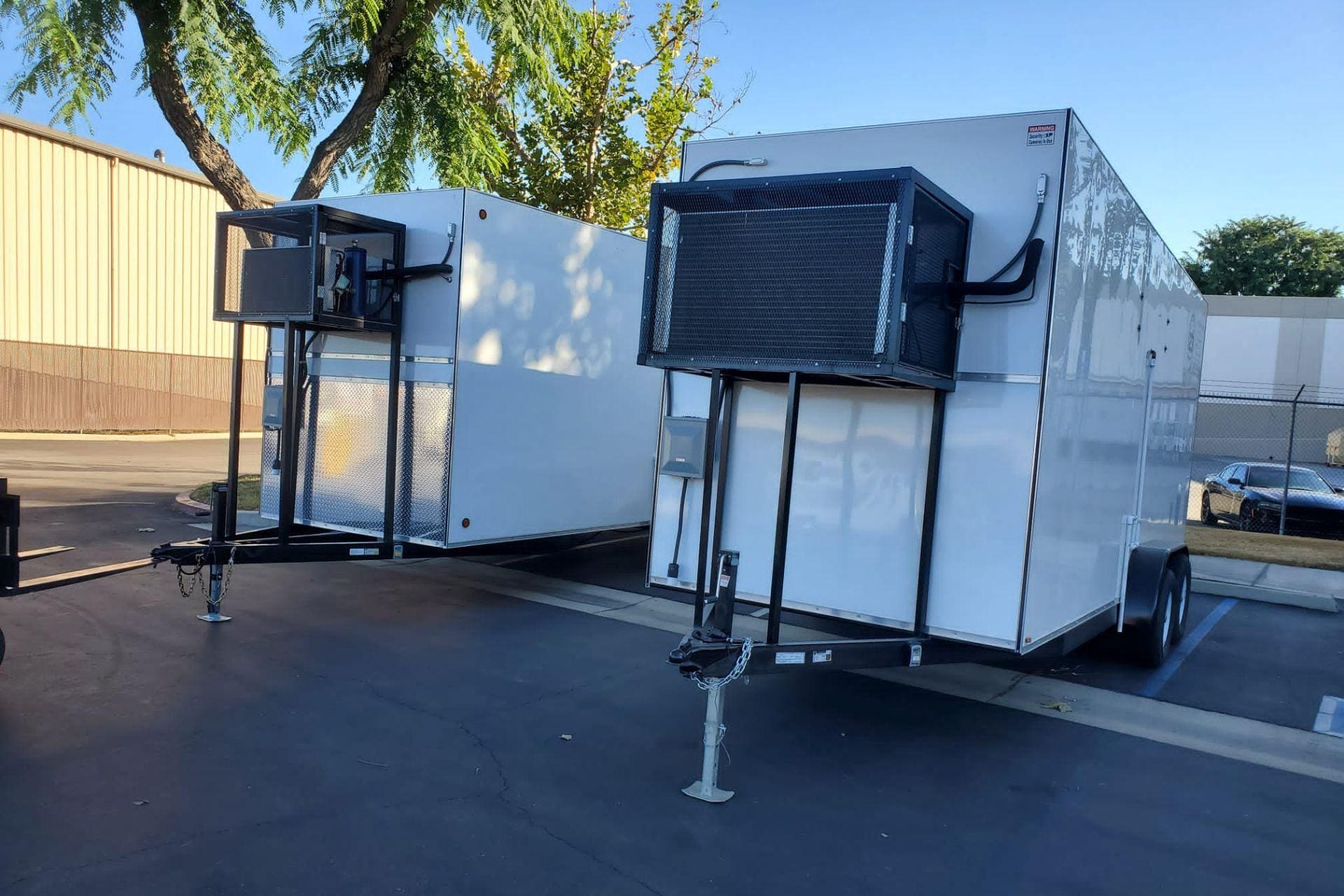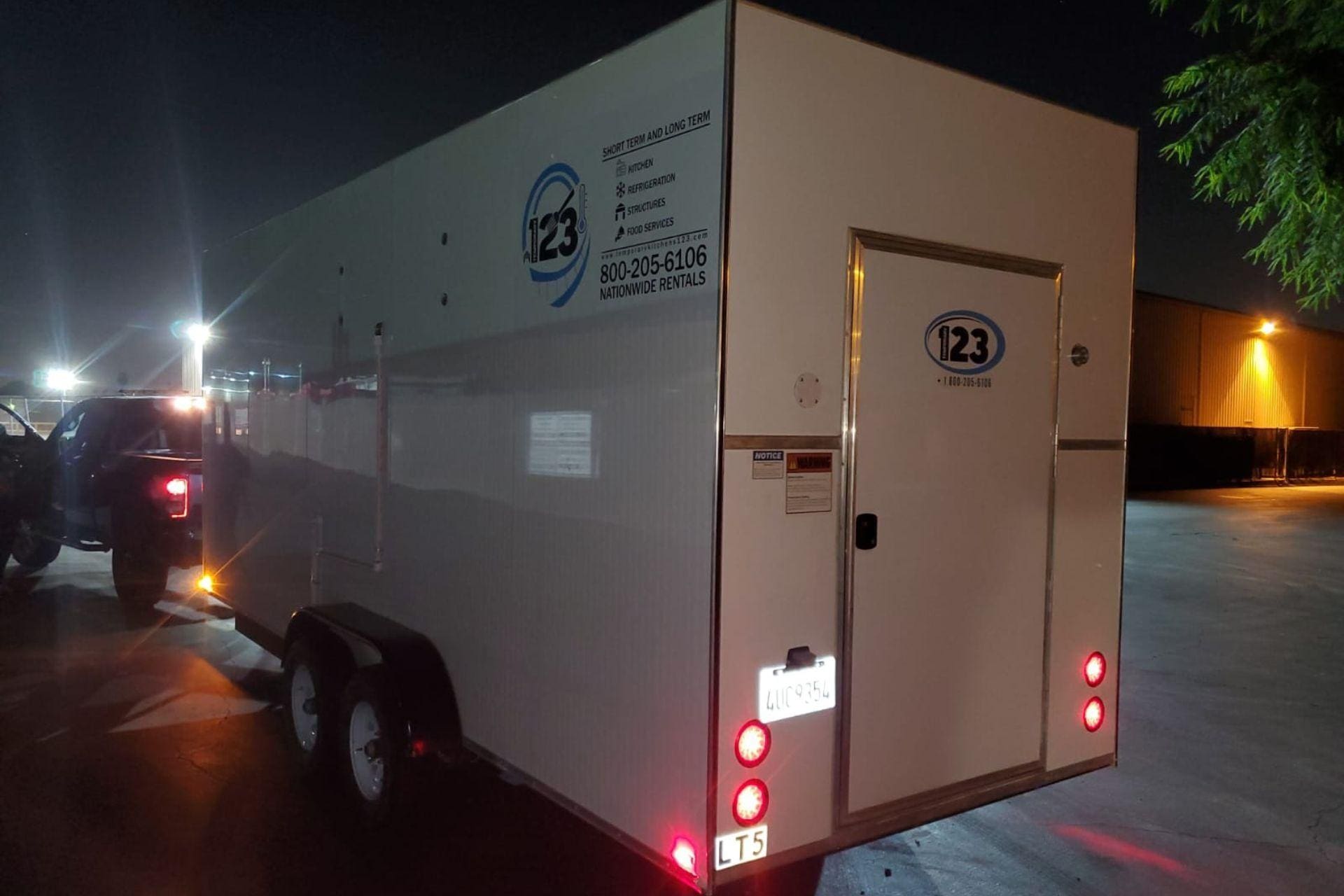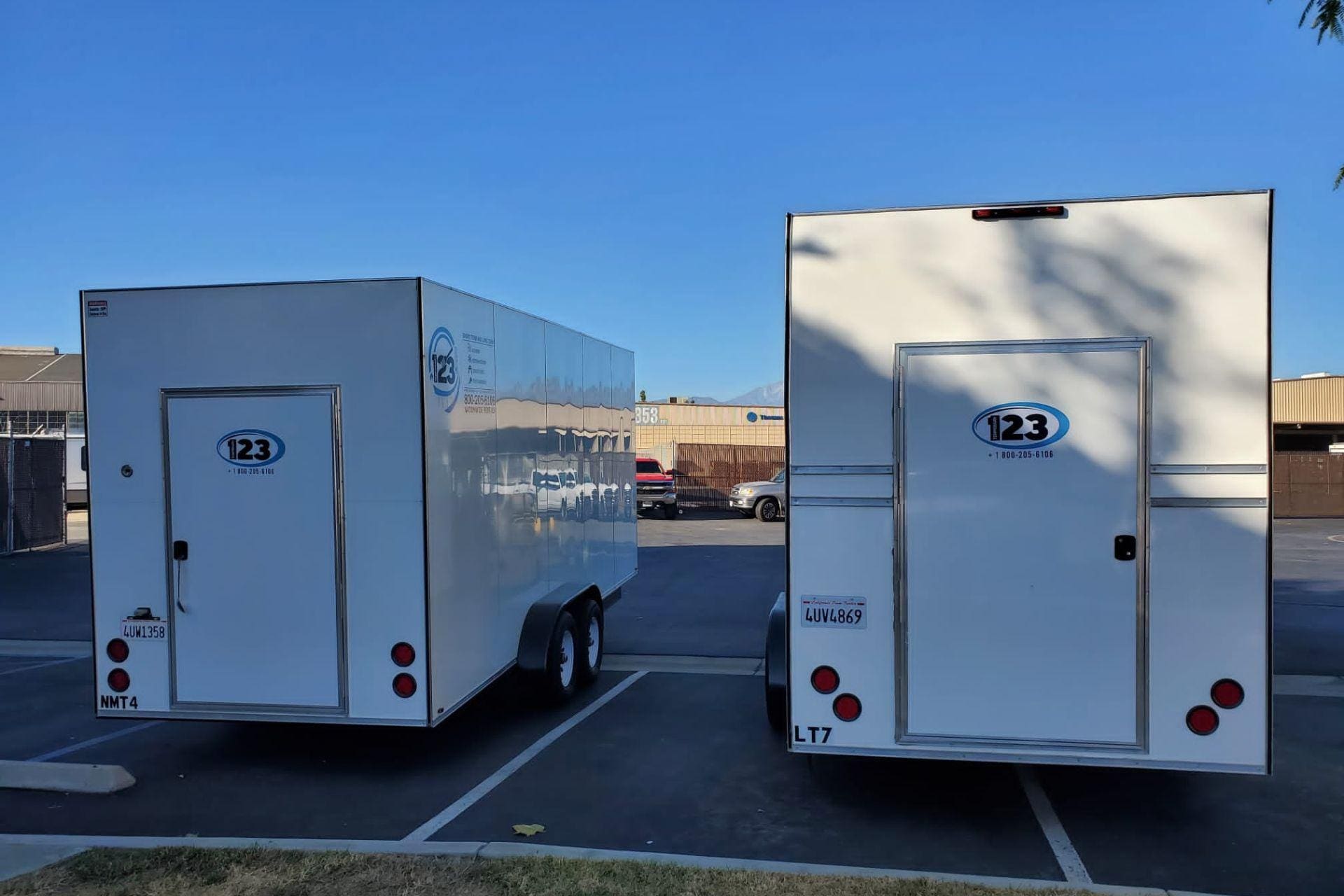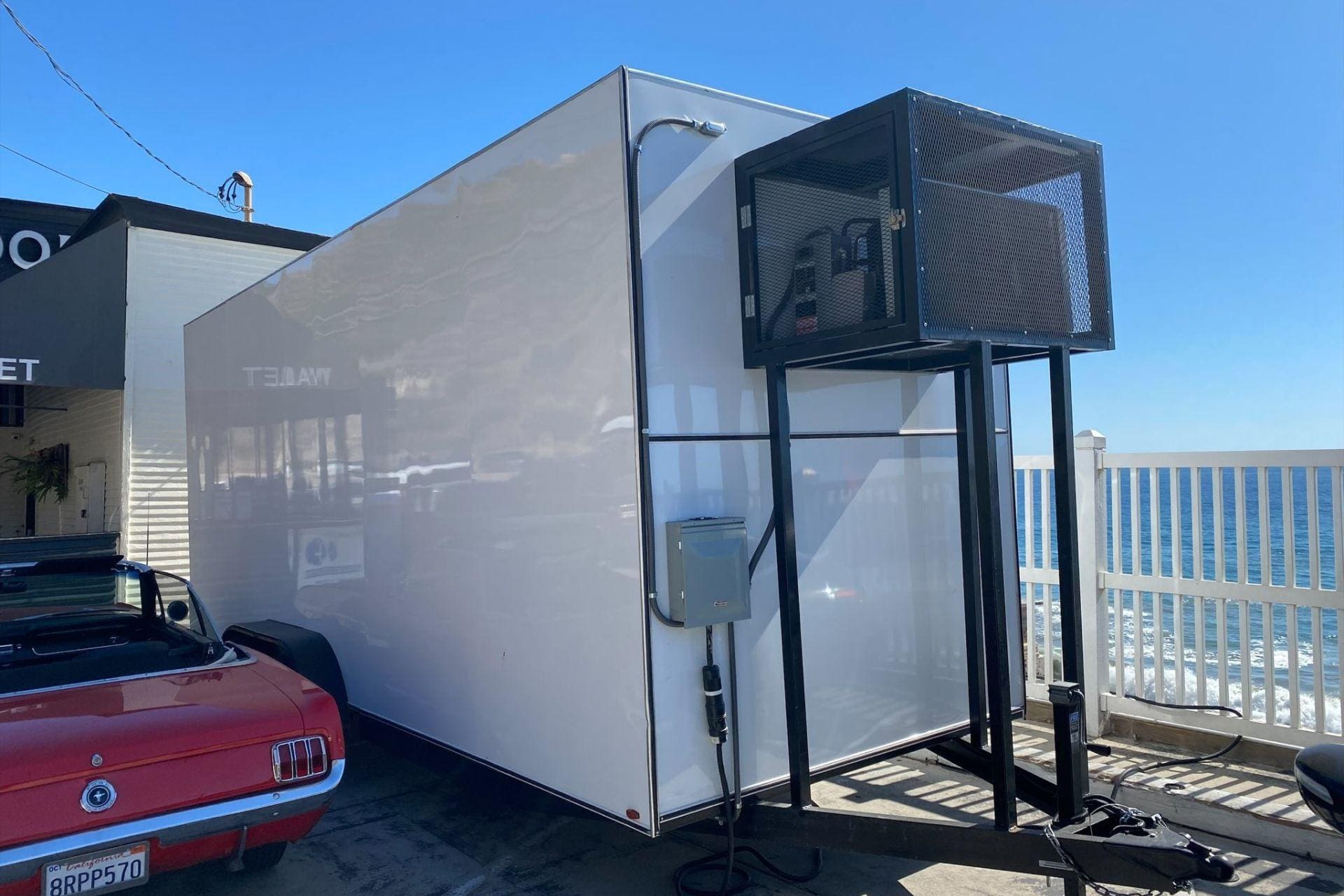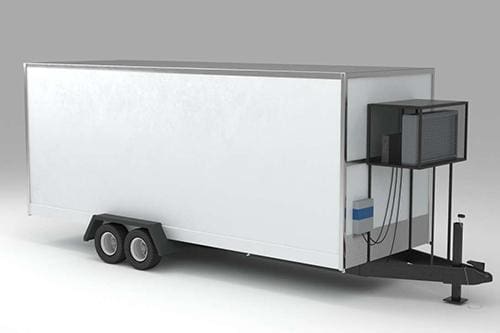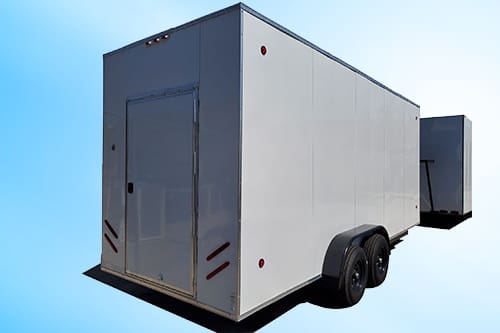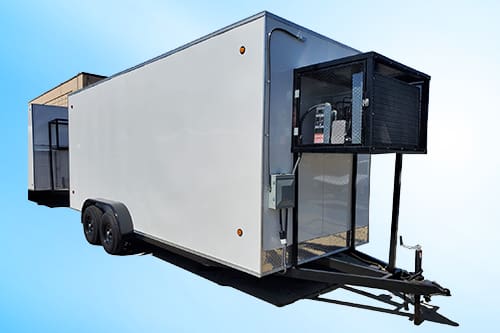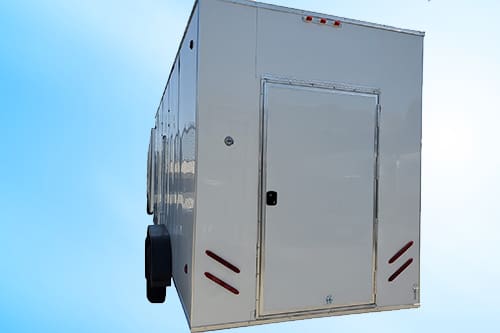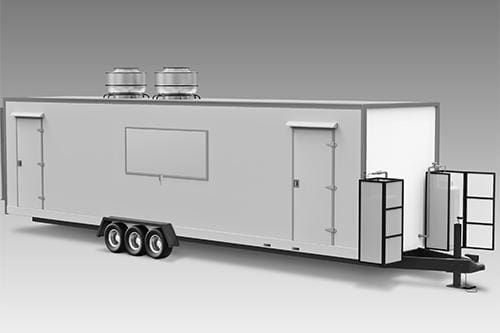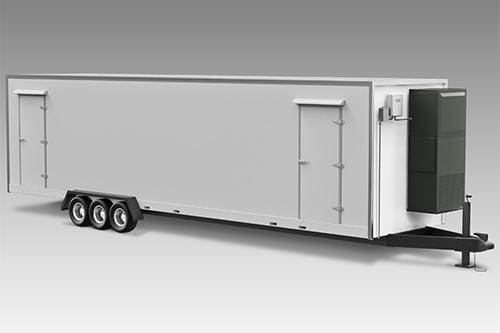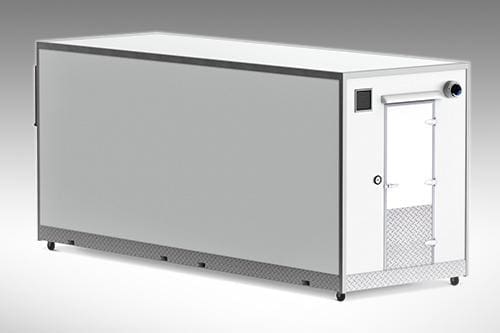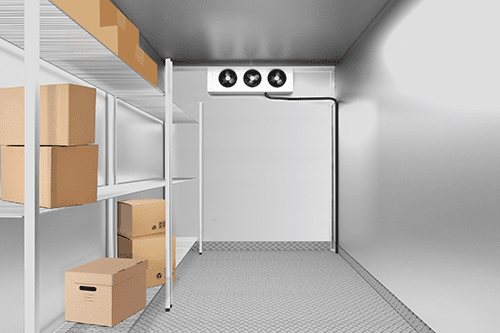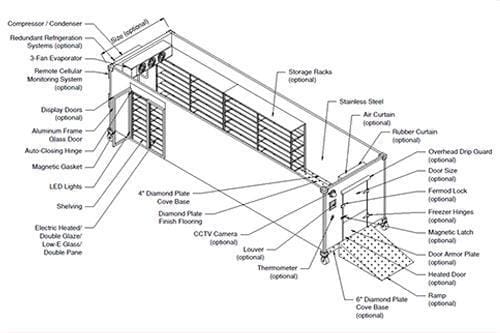 For almost 25 years, Ice Fox Food Service Refrigerator Rental has been leasing equipment just like: Mobile Refrigeration For Lease, Portable Refrigerators Rental, Rental Refrigeration Containers,  Rental of Refrigeration Trailers, Rental of Refrigeration Freezers, Mobile Refrigeration Rental, Rental of Temporary Refrigeration, Rental of Mobile Refrigeration, Base Camps Rentals and services, Emergency Response, Mobile Kitchen Trailer Rental, Bunk House Trailer Rentals, Portable Refrigerator Units, Shower Trailer Rental, Restroom Trailer Rental, Security Trailer Rental, Laundry Trailer Rental, Living Quarters, Clear-span Structures Rental, Electric Power Generator, Portable Refer Units, Potable Water Service, Water Trailer Rental, Ice Trailer Rental, Mobile Morgue Trailer, Command center trailer. Throughout the United States, our refrigerated trailers are rented for both short-term and long-term customers.
We also provide services like:
Refrigeration Container
Refrigeration Trailer
Walk in Refrigeration
Walk in Cooler
Walk in Freezer
Outdoor Walk-in Freezer
Our food service cooler rentals are ideal for private gatherings including outdoor parties, weddings, and similar occasions. We work well with catering specialists, venue managers, and others. In some cases, our company may also meet with the professionals responsible for the project to ensure that they understand and fully understand what we have to offer them. Whether it's food or pharmaceutical production, our gourmet refrigeration rental offers you the perfect solution for your project with the in-depth product or industry knowledge.
Our company offers rental services like:
Refrigeration Container Rental in Kellogg, ID
Refrigeration Trailer Rental in Malad City, ID
Walk-in Refrigeration rental in Victor, ID
Walk-in Cooler rental in Parma, ID
Walk-in Freezer rental in Driggs, ID
Outdoor Walk-in Freezer rental in Sun Valley, ID
Ice Fox Equipment offers emergency refrigerated trailers for sale and refrigerated trailers for lease in temperatures from -20 to 50 degrees. We offer 24/7 nationwide delivery and 24/7 emergency customer service. Our stainless steel interiors are a perfect option for long-lasting, non-toxic durability for all your cleaning needs. cooling down. Finally, most of our walk-in and outdoor coolers are designed to comfortably use single-phase power. When you need refrigeration, you need Ice Fox equipment. Our patented and registered COOLBOX STRUCTURES™ capsules technically meet the highest standards of the plumbing industry. COOLBOX STRUCTURES™ Modular Edition is designed to be anchored and attached to a foundation or free-weight system for temporary, semi-permanent or permanent uses.
In the end, consider the above factors for your decision on whether to choose indoor walk-in refrigeration or an outdoor walk-in cooler. Be sure to take all factors into account before you lease, rent, or purchase and install any Ice Fox Equipment unit, to ensure that it is going to ensure the best results and suit your needs: 
  Temporary Freezer for Rent
  Walk-in Cooler Lease
  Temporary Refrigeration Freezer for Rent
  Emergency Refrigeration Cooler Rentals
  Refrigeration Trailer for Lease
  Refrigeration Freezer Trailer for Sale
  Outdoor Walk-in Cooler for Rent
The rental of refrigerators for catering and emergency refrigeration for catering are services offered by our company. The service offers hospitality refrigeration equipment rental and hospitality refrigeration equipment rental ideal for any type of emergency. These devices can be ready to use within hours, making them a quick and safe solution to your problems. If you need to rent a mobile refrigerator or mobile refrigerator, start with the information in this material. Emergency refrigeration for catering and mobile refrigeration equipment for catering operate on 220 or 486 volts, as most of the equipment we offer is equipped with transformers.
Our company offers leasing services like:
Refrigeration Container Leasing in Aberdeen, ID
Refrigeration Trailer Leasing in Sugar City, ID
Walk-in Refrigeration Leasing in Priest River, ID
Walk-in Cooler Leasing in Wilder, ID
Walk-in Freezer Leasing in Osburn, ID
Outdoor Walk-in Freezer Leasing in Driggs, ID
We offer all our customers the rental of equipment during repairs, both long and short-term; We are here to give you the best possible service and price. Many large storage chains regularly use our rental coolers as they are familiar with our rental equipment. At the same time, Food Service Refrigeration Rental is also familiar with most of our customer's needs because we have a good understanding of product storage and the manufacture of certain raw materials and medicines. We have great rental options for this type of business, as well as those who need temperature-specific items and rentals. At the same time, we offer attractive rental options for small users who only want to rent a container once.
We are offering services like:
Walk-in Freezer Sales in Georgia
Refrigeration Trailer Sales in California
Walk-in Refrigeration Sales in Delaware
Walk-in Cooler Sales in Alabama
Outdoor Walk-in Freezer Sales in Hawaii.
Refrigeration Container sales in Alaska
Our customers prefer to lease Food Service Mobile Refrigeration from Mobile Refrigerated Container Leasing USA because repairs and maintenance are included in the lease. In other words, our reefer rental company will be responsible for the maintenance of all the equipment they rent. Our customers choose to lease rather than buy equipment because leasing allows them to delegate full responsibility for maintenance to the cold storage container rental company that supplies the equipment.
We offer services like:
Refrigeration Containers for lease in the state of IDAHO
Refrigeration Trailer leases in Cascade, Plummer, Franklin, Genesee, Hansen, Kamiah, Ucon, and Lapwai.
Walk-in Refrigeration for lease in IDAHO
Walk-in Cooler for lease is available in all States of the US
Walk-in Freezer for lease is available in the cities of Irwin, Dietrich, Kendrick, Bancroft, and Parker state of IDAHO
Outdoor Walk-in Freezer for lease in zip codes 83250, 83255, 83869, and 83870.
Aside from Food Service Refrigeration, we also have other goods that might be very beneficial to your organization. These may save you time and keep you stress-free for your emergency requirements.
We also offer Rental services like:
Base Camps Rentals and services
Emergency Response
Mobile Kitchen Trailer Rental
Bunk House Trailer Rentals
Shower Trailer Rental
Restroom Trailer Rental
Security Trailer Rental
Laundry Trailer Rental
Living Quarters
Clear-span Structures Rental
Electric Power Generator
Potable Water Service
Water Trailer Rental 
Mobile Refrigeration Trailer Rentals also has Prefabricated models that can be useful for your business or project. See the list below:
DISHWASHING
Mobile Dish Rooms
Modular Dish Rooms
TEMPORARY CONTROL
Modular Temporary Control Rooms
Mobile Temporary Control Rooms
PODS
Pod Construction
Refrigeration
Temperature Control
Mobile Kitchen
Dish Room
Prep Kitchen
MODULAR
Modular Structures Temporary
Modular Structures Permanent
Pod Construction
TRAILERS
Refrigeration
Temperature Control
Mobile Kitchen
Dish Room
Prep Kitchen
Mobile Refrigeration Trailer Rental  may provide support services in addition to its primary goods, such as:
Ramp – Stairs
Plumbing Accessories
Portable Water
Permit Procurement
Generators
Security Cameras
Lighting
Barricades
Office Trailers
Onsite Installation
When those things are in need in your business. We are happy to serve you. In our business customers are always considered our king and queen the business.

Food Service Mobile Refrigeration is a company that puts customer satisfaction first, and all of our representatives are ready to take your call and provide all the information you need.
Ice Fox Equipment can provide its products and services, if not all, to most cities in Idaho.

See list of cities we served in ID below:
Boise, ID
Meridian, ID
Nampa, ID
Idaho Falls, ID
Caldwell, ID
Pocatello, ID
Coeur d'Alene, ID
Twin Falls, ID
Rexburg, ID
Post Falls, ID
Lewiston, ID
Eagle, ID
Moscow , ID
Kuna, ID
Ammon, ID
Mountain Home , ID
Chubbuck, ID
Hayden, ID
Jerome , ID
Blackfoot , ID
Garden City, ID
Burley , ID
Star, ID
Middleton, ID
Rathdrum, ID
Hailey, ID
Sandpoint , ID
Payette , ID
Emmett , ID
Rupert , ID
Fruitland, ID
Weiser , ID
Preston , ID
Rigby , ID
Shelley, ID
Kimberly, ID
American Falls , ID
Buhl, ID
Gooding , ID
Heyburn, ID
McCall, ID
St. Anthony , ID
Ketchum, ID
Grangeville , ID
Soda Springs , ID
Salmon , ID
Wendell, ID
Homedale, ID
Filer, ID
Iona, ID
Orofino , ID
Montpelier, ID
Bellevue, ID
Dalton Gardens, ID
Bonners Ferry , ID
St. Maries , ID
Spirit Lake, ID
Kellogg, ID
Malad City , ID
Victor, ID
Parma, ID
Driggs , ID
Sun Valley, ID
Aberdeen, ID
Sugar City, ID
Priest River, ID
Pinehurst, ID
Shoshone , ID
Wilder, ID
Osburn, ID
New Plymouth, ID
Ponderay, ID
Glenns Ferry, ID
Marsing, ID
Paul, ID
Lapwai, ID
Ucon, ID
Kamiah, ID
Hansen, ID
Genesee, ID
Franklin, ID
Plummer, ID
Cascade , ID
Hagerman, ID
Ashton, ID
Kootenai, ID
Grace, ID
Challis , ID
Troy, ID
Arco , ID
Council , ID
McCammon, ID
Cottonwood, ID
Moyie Springs, ID
Greenleaf, ID
Hazelton, ID
Inkom, ID
Wallace , ID
Teton, ID
Oakley, ID
Potlatch, ID
Hauser, ID
Dover, ID
Horseshoe Bend, ID
Menan, ID
Athol, ID
Carey, ID
Smelterville, ID
Ririe, ID
Hayden Lake, ID
Mullan, ID
Juliaetta, ID
Notus, ID
Melba, ID
Downey, ID
Paris , ID
Firth, ID
New Meadows, ID
Kooskia, ID
Clark Fork, ID
Dubois , ID
Weston, ID
Dayton, ID
Deary, ID
Georgetown, ID
Roberts, ID
Pierce, ID
Idaho City , ID
Craigmont, ID
Nezperce , ID
Fairfield , ID
Grand View, ID
Mackay, ID
Richfield, ID
Lewisville, ID
Clifton, ID
Culdesac, ID
Weippe, ID
Eden, ID
Riggins, ID
Lava Hot Springs, ID
Basalt, ID
Winchester, ID
Arimo, ID
Declo, ID
Newdale, ID
Cambridge, ID
Mud Lake, ID
Tetonia, ID
Parker, ID
Bancroft, ID
Kendrick, ID
Dietrich, ID
Irwin, ID
Bliss, ID
Worley, ID
Donnelly, ID
Hollister, ID
Rockland, ID
Albion, ID
Harrison, ID
East Hope, ID
Swan Valley, ID
Oldtown, ID
Castleford, ID
Bloomington, ID
Onaway, ID
Island Park, ID
Midvale, ID
Wardner, ID
Bovill, ID
Stites, ID
Malta, ID
Peck, ID
Fernan Lake Village, ID
Moore, ID
St. Charles, ID
Crouch, ID
Elk River, ID
Ferdinand, ID
Acequia, ID
Stanley, ID
Murtaugh, ID
Huetter, ID
Hope, ID
Leadore, ID
Minidoka, ID
Tensed, ID
Hamer, ID
White Bird, ID
Butte City, ID
Placerville, ID
Reubens, ID
Lost River, ID
Oxford, ID
Atomic City, ID
State Line, ID
Spencer, ID
Drummond, ID
Clayton, ID
Warm River, ID
Ice Fox Equipment Leasing & Rental
Top Delivery Service in Idaho
Top Delivery Service in United States
Many companies need refrigeration equipment and one of the major choices to make before choosing to have a refrigeration system is whether to opt for portable refrigeration or static refrigeration. Because large amount of cash is purchased acquiring this devices, one should very carefully assess and examine their requirement according to the type of company and take the right choice.
Our Company Provides Temporary Refrigeration Leasing in St. Petersburg, FL, Portable Cooler Container Rental Company in Metairie, LA, Refrigerated Container Rentals in Natchez, MS, Mobile Cooler Container Lease in Trenton, NJ, Mobile Refrigerated Container Rental company in Canton, OH, & Emergency Refrigerated Container For Rent inGarland, TX in US.
There are benefits with each kind of refrigeration systems. The portable refrigerators offer the benefit of using it even for carrying things. This will be particularly valuable when business is transferring to brand-new properties. The portable refrigeration gadget can be easily shifted to the brand-new premises unlike the static cold storage. Another important thing is that more money has to be invested to construct brand-new cold storage. It ares hard to develop a cold storage in every property that business changes into. All such things need to be considered to get maximum value for the money that will be bought the cold storage gadget.
Portable refrigeration units likewise can be beneficial when there is an occasion such as celebration, celebration or conference. The food items can be saved fresh and cool in the portable refrigeration. This type of refrigeration devices is especially practical for individuals who are in catering business. When an occasion is arranged, the food and drinks can be kept in these systems and served to the guests. Caterers can take the portable refrigeration rentals and make the event success.
Portable fridges offer wonderful flexibility when compared with fixed refrigeration systems. There is a terrific convenience with portable devices as there is a choice of either taking portable refrigerators on lease of purchasing them. Employing the cooling devices provides excellent benefit for business that need the refrigeration units in just some periods.
Our Company Provides Emergency Refrigeration Lease in St. Petersburg, FL, Freezer Container Rental in Natchez, MS, Cold Storage Room For Rent in Las Vegas, NV, Portable Refrigeration Rental Company in Southwark, PA, Emergency Walk-In Refrigeration Rentals in Trenton, NJ, and Mobile Refrigeration Rental in Garland, TX around USA.
Portable refrigeration on lease offer large choices. These are offered in various sizes and models based upon the requirement of the consumers. Portable refrigeration systems are not only huge ones. There are little freezers that can be discovered in buses, jeeps, taxis or trucks. There are couple of things that have to be considered while purchasing a portable refrigeration system.
First thing is analyze why the devices is required initially and where it will be used. There are kinds of mobile refrigeration leasing and few of them run on motor compressor and others work on swing motor compressor. The first type can not hold up against vibrations however the 2nd kind withstands vibrations.
An additional thing to consider while buying the portable refrigeration rentals is the power that it will consumer. Considering that these are mobile systems, they need to take in less energy as they have to be far from power connection for longer hours.
We Offer Leasing Services like Cooler Container Lease in Riverside, CA, Freezer Container for Rent in Dubuque, IA, Refrigerated Container Leasing in Dorchester, MA, Portable Refrigeration for Rent in Las Vegas, NV, Mobile Refrigerated Container For Rent in Southwark, PA, & Cold Storage Warehouse For Rent in Spokane, WA in USA.
A portable refrigeration gadget ought to operate on AC and DC powers. DC is the power produced by battery. AC is produced at the home or company. When making use of the gadget in a bus or car, it needs to make the least sound. Other kind of mobile refrigeration is portable refrigerated trailers. These are trailers that have refrigeration center. An excellent quality constructed refrigerated trailers must have some great attributes. These are single piece aluminum roofing system, steel tube roofing system. Triple tube tongue, LED lights, strengthen front nose to keep the refrigeration gadget and the body should be strong and durable.
Portable refrigeration on lease need to be the one which can be used both as freezer or cooler. These cooling devices are made use of by grocery stores, caterers and pharmaceutical producers apart from food chains and other big businesses. Diesel truck refrigeration gadgets along with little sized truck gadgets are readily available now. The small truck fridges are appropriate for small businesses as these can be placed on the pavements, gravel and anywhere as they fit all over. Unlike the huge trucks, these can be stopped on the slopes also without the fear of injury.
Comparing to big trucks, portable refrigeration trucks are cost effective. Lots of businesses may need only little place however they have to spend for the whole big sized refrigerated trucks. These consume more fuel and when a portable refrigeration device is chosen, it will conserve money on fuel. The running expense will also be really less.
We Offer Leasing Services like Cooler Container Lease in Riverside, CA, Freezer Container for Rent in Dubuque, IA, Refrigerated Container Leasing in Dorchester, MA, Portable Refrigeration for Rent in Las Vegas, NV, Mobile Refrigerated Container For Rent in Southwark, PA, & Cold Storage Warehouse For Rent in Spokane, WA in USA.
Big truck trailers utilized to produce the odor of fuel however portable refrigerated gadgets operate on diesel fuel and require just 110 volt system. They just require 15 amps of power. Some portable refrigeration rentals likewise feature generator back up.
Food and refreshment industries require the services of the portable refrigeration on lease services. Transportation of items and food products as well as the refreshments is common in this kind of business and thus the demand of refrigeration device services. While selecting the system one has to consider the charges that have to be paid for the rental company. Choose the very best company that provide budget-friendly rate for much better service. For the smooth running of any business, safe transporting of the items is required. This can make sure that business gets great deal of earnings.
The company that provides the portable refrigeration leasing should be service oriented. They need to offer high quality of services. They need to make sure that the cooling system carries the items securely and reaches the location on time. These containers are popular now and are likewise used in shipping industry.
Our Company Provides Emergency Refrigeration Lease in St. Petersburg, FL, Freezer Container Rental in Natchez, MS, Cold Storage Room For Rent in Las Vegas, NV, Portable Refrigeration Rental Company in Southwark, PA, Emergency Walk-In Refrigeration Rentals in Trenton, NJ, and Mobile Refrigeration Rental in Garland, TX around USA.
Leasing mobile refrigeration provides numerous advantages. These can be utilized on picnic, caravanning, barbecue or camping. They can be used for every outdoor use. Before picking the one, choose the very best portable refrigeration unit with capacity that is precisely required. The coolness level has also to be checked. To store frozen and cool food, there is a should have combi-freezer. The best refrigeration containers prevent issues of losses. Development of business that includes transportation of spoil-able items depends upon the quality of refrigerated containers. The transportation of these goods is likewise done by sea along with land. For which refrigerated shipping containers are utilized. With the competition in the market the companies that offer the containers on lease are providing them for cost effective rates and offer terrific services.
One type of portable refrigeration rentals is refrigerator trucks. Temporary refrigeration trucks are made use of to establishment products at particular temperature level while they are being transferred. One model of portable freezer trucks utilize ice to keep the within of the modular refrigeration equipment cool. This was in the start when the portable walk in coolers was presented, later on on-board cooling systems that work similar to the modular freezer rentals that are made use of in the house. Transporting frozen products from storage facility to very market or vice versa needs smaller sized portable refrigeration on leasing. However when the distance that needs to be travelled is long and the amount of products that need to be kept are more, one will need larger portable walk in coolers or huge temporary walk in freezers. Apart from storing food, the portable refrigeration on lease can be used to transport various other things that need to be kept at high temperature levels. Organs that need to be transplanted likewise can be held in these.
Our Company Provides Temporary Refrigeration Leasing in St. Petersburg, FL, Portable Cooler Container Rental Company in Metairie, LA, Refrigerated Container Rentals in Natchez, MS, Mobile Cooler Container Lease in Trenton, NJ, Mobile Refrigerated Container Rental company in Canton, OH, & Emergency Refrigerated Container For Rent inGarland, TX in US.
---
We provide Rental and Leasing Services in 201 Cities around Idaho
Aberdeen, ID

Acequia, ID

Albion, ID

American Falls, ID

Ammon, ID

Arco, ID

Arimo, ID

Ashton, ID

Athol, ID

Atomic City, ID

Bancroft, ID

Basalt, ID

Bellevue, ID

Blackfoot, ID

Bliss, ID

Bloomington, ID

Boise, ID

Bonners Ferry, ID

Bovill, ID

Buhl, ID

Burley, ID

Butte City, ID

Caldwell, ID

Cambridge, ID

Carey, ID

Cascade, ID

Castleford, ID

Challis, ID

Chubbuck, ID

Clark Fork, ID

Clayton, ID

Clifton, ID

Coeur d'Alene, ID

Cottonwood, ID

Council, ID

Craigmont, ID

Crouch, ID

Culdesac, ID

Dalton Gardens, ID

Dayton, ID

Deary, ID

Declo, ID

Dietrich, ID

Donnelly, ID

Dover, ID

Downey, ID

Driggs, ID

Drummond, ID

Dubois, ID

Eagle, ID

East Hope, ID
Eden, ID

Elk River, ID

Emmett, ID

Fairfield, ID

Ferdinand, ID

Fernan Lake Village, ID

Filer, ID

Firth, ID

Franklin, ID

Fruitland, ID

Garden City, ID

Genesee, ID

Georgetown, ID

Glenns Ferry, ID

Gooding, ID

Grace, ID

Grand View, ID

Grangeville, ID

Greenleaf, ID

Hagerman, ID

Hailey, ID

Hamer, ID

Hansen, ID

Harrison, ID

Hauser, ID

Hayden, ID

Hayden Lake, ID

Hazelton, ID

Heyburn, ID

Hollister, ID

Homedale, ID

Hope, ID

Horseshoe Bend, ID

Huetter, ID

Idaho City, ID

Idaho Falls, ID

Inkom, ID

Iona, ID

Irwin, ID

Island Park, ID

Jerome, ID

Juliaetta, ID

Kamiah, ID

Kellogg, ID

Kendrick, ID

Ketchum, ID

Kimberly, ID

Kooskia, ID

Kootenai, ID

Kuna, ID
Lapwai, ID

Lava Hot Springs, ID

Leadore, ID

Lewiston, ID

Lewisville, ID

Lost River, ID

Mackay, ID

Malad City, ID

Malta, ID

Marsing, ID

McCall, ID

McCammon, ID

Melba, ID

Menan, ID

Meridian, ID

Middleton, ID

Midvale, ID

Minidoka, ID

Montpelier, ID

Moore, ID

Moscow, ID

Mountain Home, ID

Moyie Springs, ID

Mud Lake, ID

Mullan, ID

Murtaugh, ID

Nampa, ID

New Meadows, ID

New Plymouth, ID

Newdale, ID

Nezperce, ID

Notus, ID

Oakley, ID

Oldtown, ID

Onaway, ID

Orofino, ID

Osburn, ID

Oxford, ID

Paris, ID

Parker, ID

Parma, ID

Paul, ID

Payette, ID

Peck, ID

Pierce, ID

Pinehurst, ID

Placerville, ID

Plummer, ID

Pocatello, ID

Ponderay, ID
Post Falls, ID

Potlatch, ID

Preston, ID

Priest River, ID

Rathdrum, ID

Reubens, ID

Rexburg, ID

Richfield, ID

Rigby, ID

Riggins, ID

Ririe, ID

Roberts, ID

Rockland, ID

Rupert, ID

Salmon, ID

Sandpoint, ID

Shelley, ID

Shoshone, ID

Smelterville, ID

Soda Springs, ID

Spencer, ID

Spirit Lake, ID

St. Anthony, ID

St. Charles, ID

St. Maries, ID

Stanley, ID

Star, ID

State Line, ID

Stites, ID

Sugar City, ID

Sun Valley, ID

Swan Valley, ID

Tensed, ID

Teton, ID

Tetonia, ID

Troy, ID

Twin Falls, ID

Ucon, ID

Victor, ID

Wallace, ID

Wardner, ID

Warm River, ID

Weippe, ID

Weiser, ID

Wendell, ID

Weston, ID

White Bird, ID

Wilder, ID

Winchester, ID

Worley, ID
---