Refrigeration Trailers for Rent/ Lease in Connecticut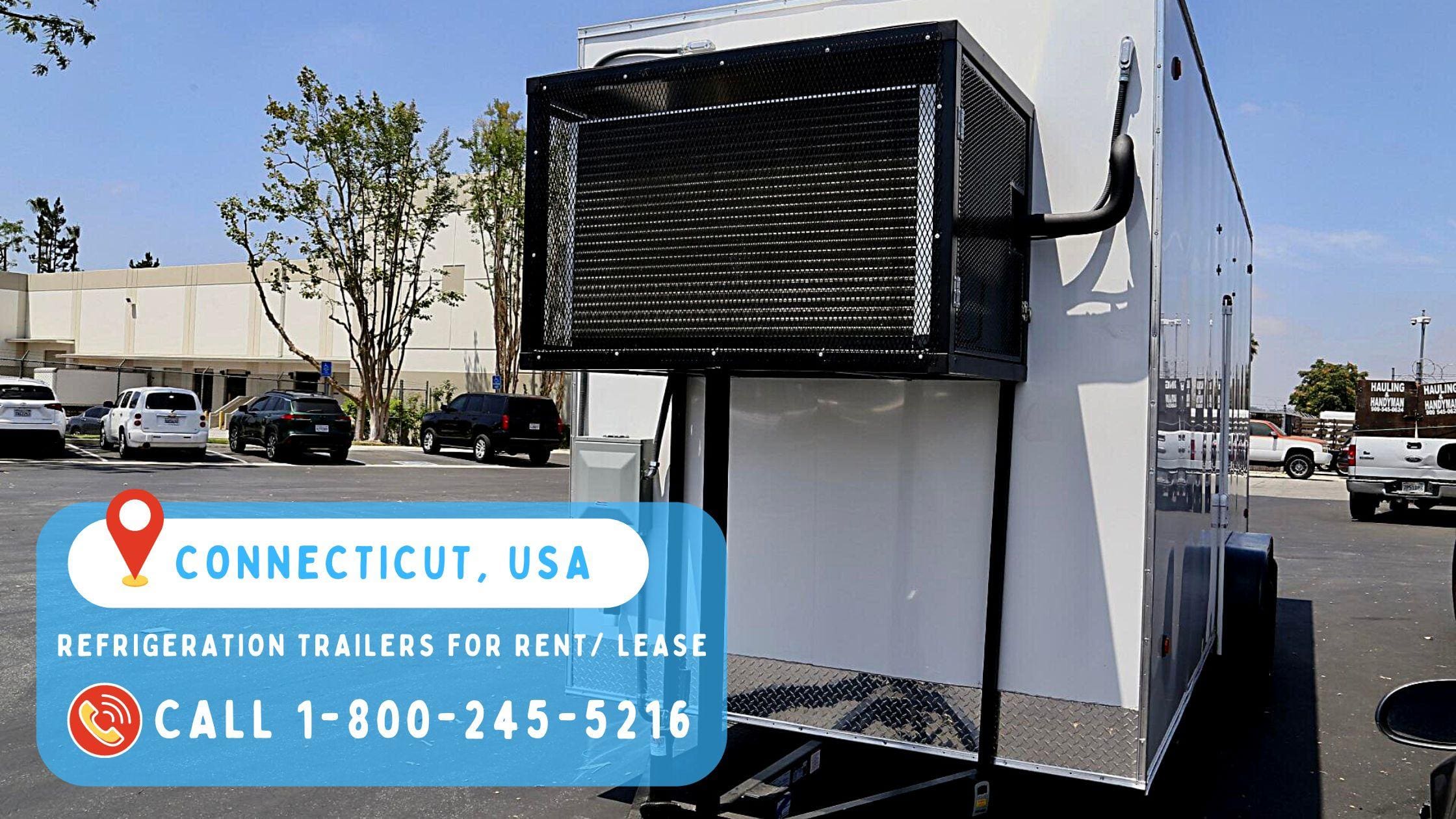 Refrigerated Trailers for Leasing/Rental is a company that currently offers refrigerated trailer rentals throughout the United States. Freezer rental trailers are very important in today's market if your business has some sort of conversion project going on or if you need to store more products in cold storage. A freezer rental trailer is definitely the best option for your project. Discover the great benefits of renting with us and the benefits of renting a refrigerated container by reading the great information we have to offer here.

We are the number one company to provide our customers with the best service, and the best-refrigerated trailers for rent, and your satisfaction are of utmost importance to us. We will provide the best customer service and provide all the units they need for any project or anything they do. Refrigerated trailers for lease have many longtime customers who rely on their leasing equipment to protect their goods. Many businesses use refrigerated rental trailers like ours to transport their goods because they don't want to invest money in equipment. Our customers prefer to use our refrigerated trailer rental service due to their lack of expertise in managing leased equipment. We have equipment suitable for rental. Your needs can change all the time, and only a leasing company can offer you a mobile cold room rental that meets your specific needs.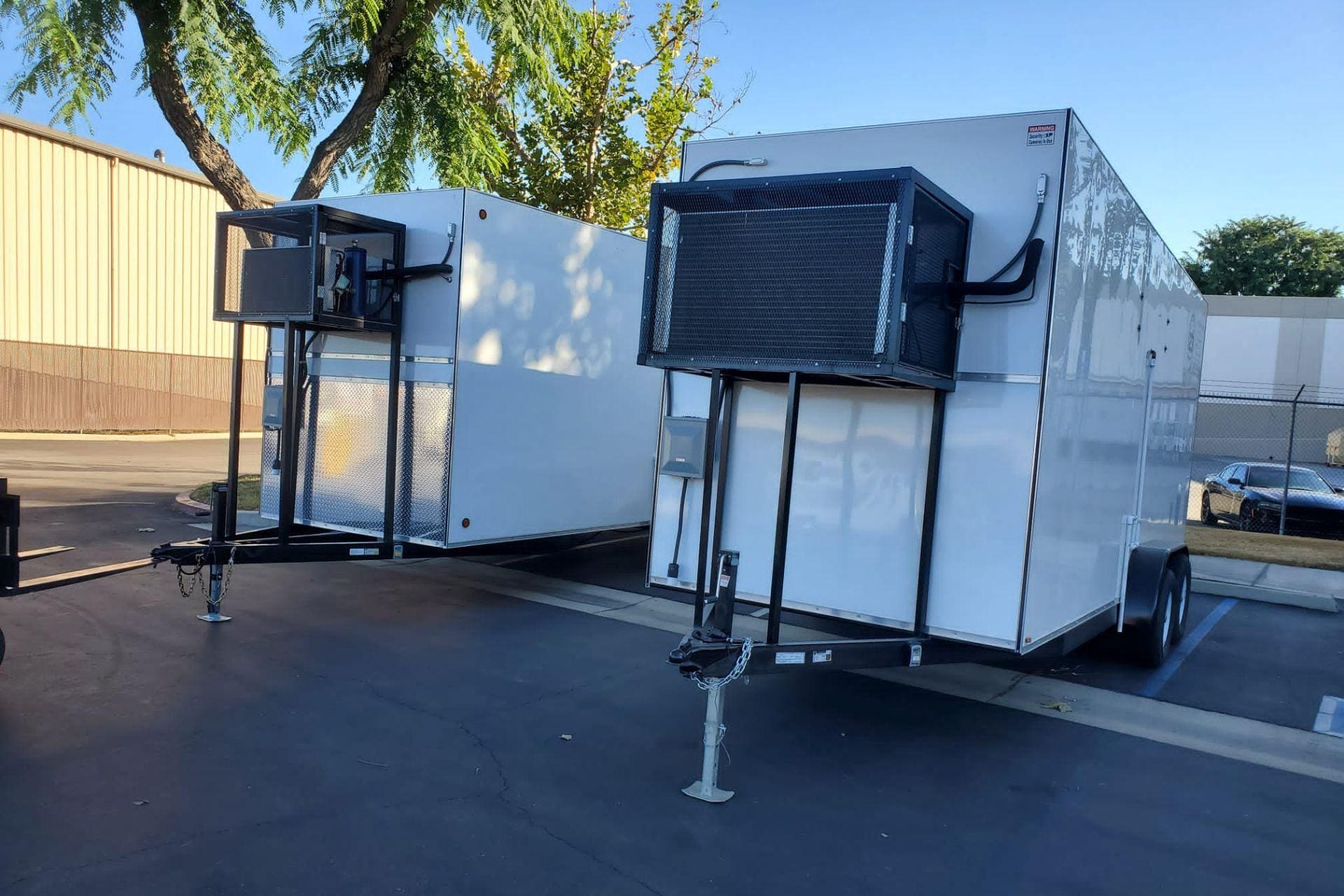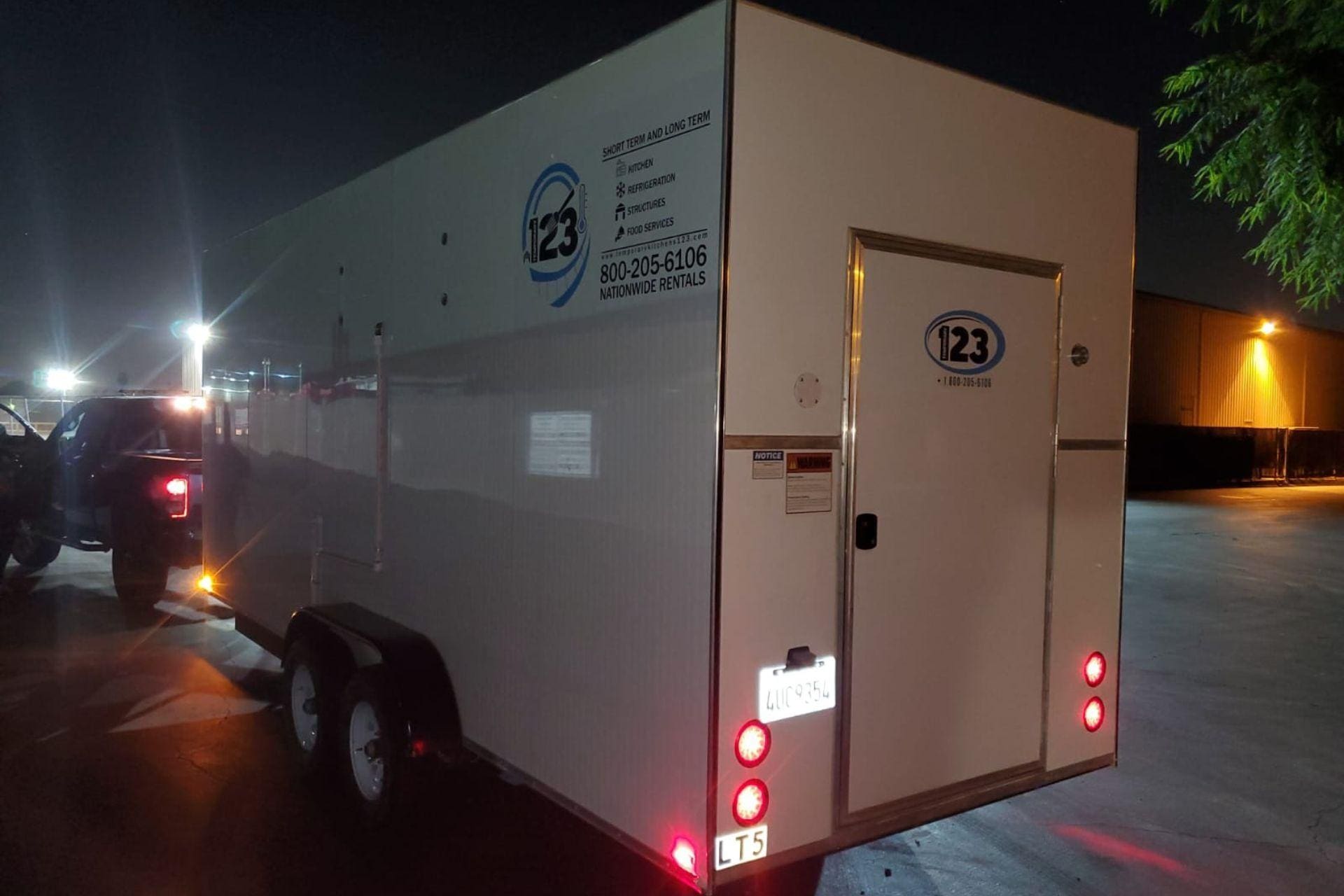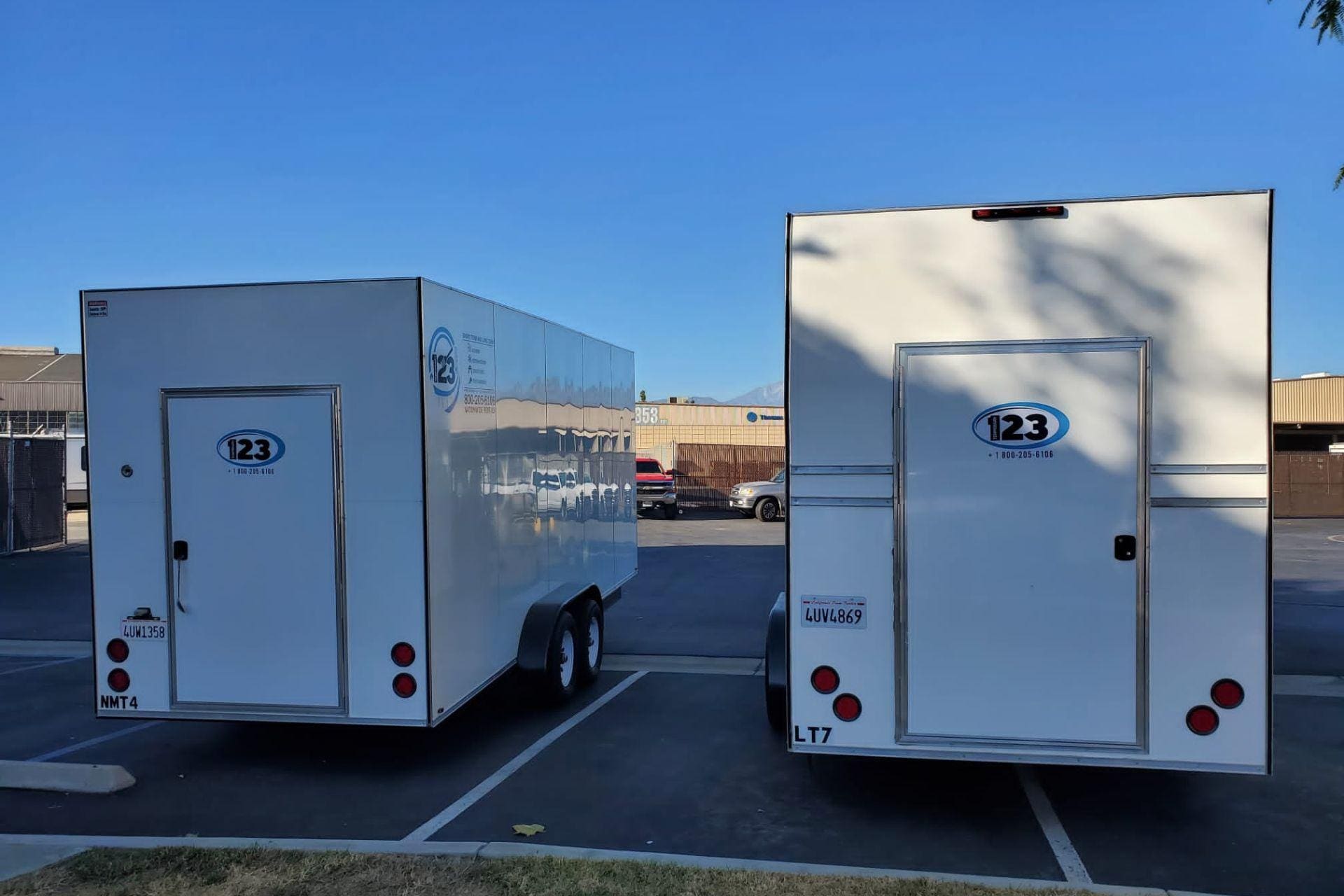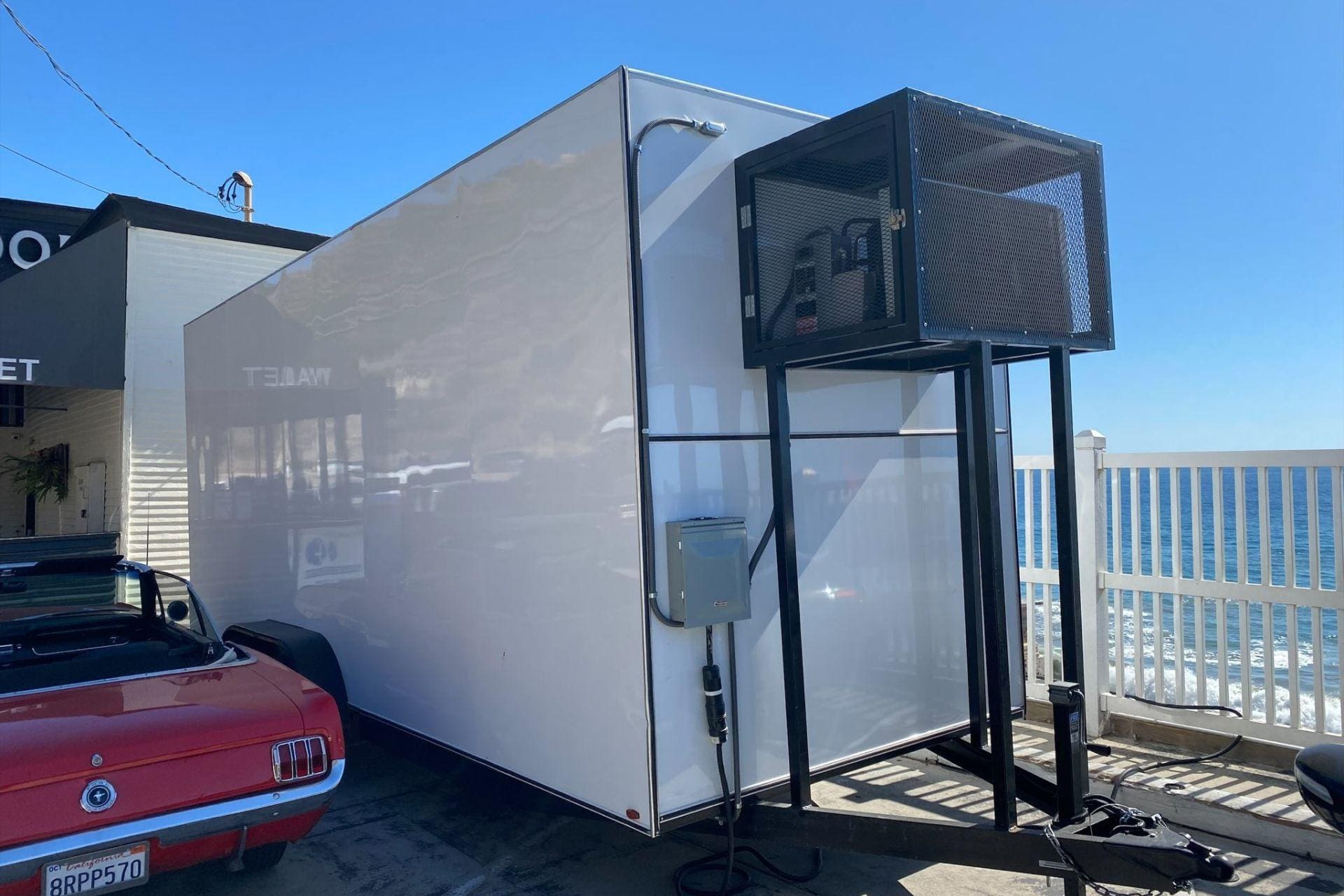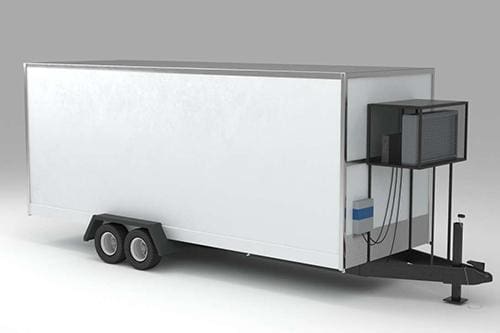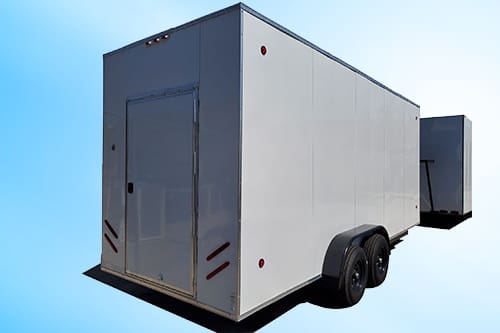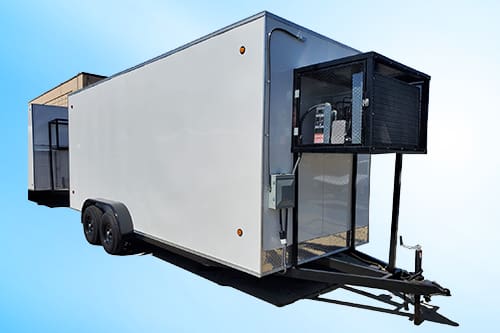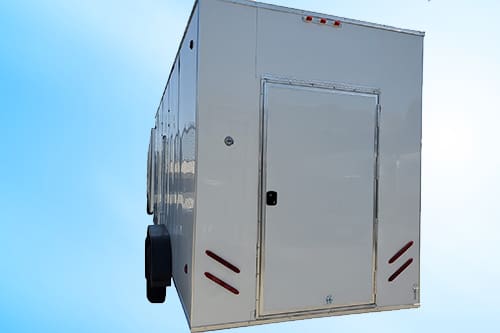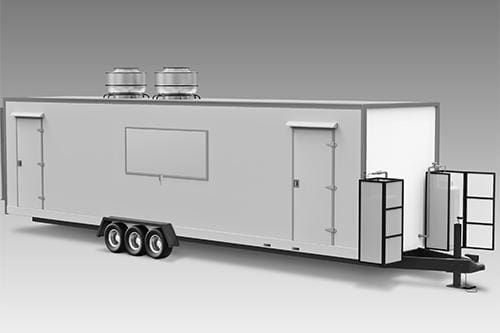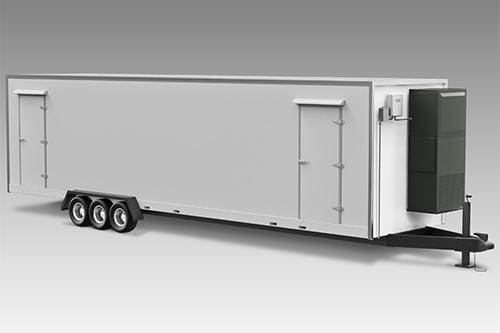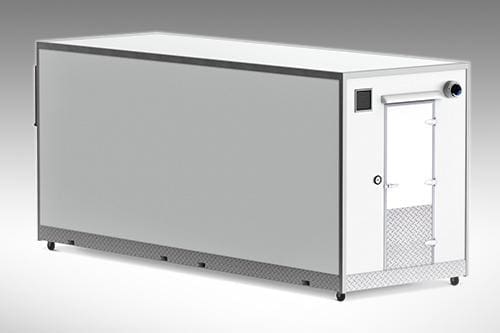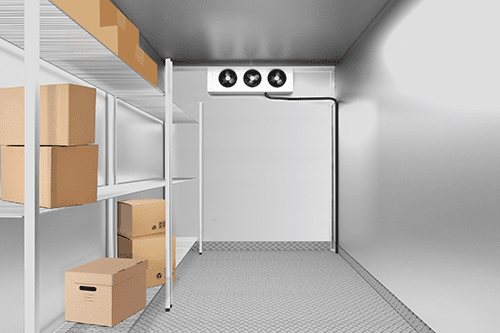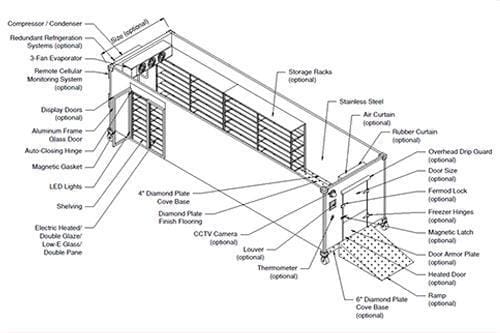 For almost 25 years, Refrigeration Trailers Rental / Leasing has been doing business with other related products. Mobile Refrigeration Rental, Portable Refer Units, Portable Refrigerator Units, Mobile Refrigeration For Lease, Portable Refrigerator Rental, Rental of Refrigeration Containers,  Rental of Refrigeration Trailers, Rental of Refrigeration Freezers, Rental of Temporary Refrigeration, Rental of Mobile Refrigeration, Base Camps Rentals and services, Emergency Response, Mobile Kitchen Trailer Rental, Bunk House Trailer Rentals, Shower Trailer Rental, Restroom Trailer Rental, Security Trailer Rental, Laundry Trailer Rental, Living Quarters, Clear-span Structures Rental, Electric Power Generator, Potable Water Service, Water Trailer Rental, Ice Trailer Rental, Mobile Morgue Trailer, Command center trailer. Throughout the United States, our refrigerated trailers are rented for both short-term and long-term customers.
The advantage of renting vs purchasing is that rentals are normally 100% tax-deductible vs. purchasing and calculating depreciation. 
What type of flooring does Ice Fox Equipment use?
We use diamond tread aluminum flooring in all our units: 
Portable Refrigeration Trailer for Rental

Portable Freezer Rental

Emergency Refrigeration Trailer for Rent

Refrigeration Cooler for Rent

Refrigeration Trailers for Sale

Mobile Freezer Rental

Refrigeration Trailer Leasing

Outdoor Walk-in Coolers for Sale

Outdoor Walk-in Freezers

Modular Cleaning Room

Dry Storage Modular Building

Modular Building for Sale

New Refrigeration Trailers for Sale
Our wide range of units and storage facilities including B. refrigerated trailers for rent allows us to serve our customers in a timely manner. Wherever your location is, we can get you the units you need as quickly as possible. Units in your area are ready to hit the road for you. Another advantage of renting from us is that we try to help our customers in the best possible way. We try to meet the budgets and needs of our customers, which are difficult to find in other companies. We provide nationwide refrigerated trailer rental service, refrigerated container rental, nationwide emergency refrigerated rental, refrigerated leasing, mobile refrigerated container, and various other items.
We offer Rental services like:
Base Camps Rentals and services
Emergency Response
Mobile Kitchen Trailer Rental
Bunk House Trailer Rentals
Shower Trailer Rental
Restroom Trailer Rental
Security Trailer Rental
Laundry Trailer Rental
Living Quarters
Clear-span Structures Rental
Electric Power Generator
Potable Water Service
Water Trailer Rental 
All refrigerated rental trailers are regulated by health authorities. I am sure that I have fulfilled all the necessary requirements so that there are no problems with the health authorities. Our refrigerated rental trailers can store a wide variety of goods that require frozen or refrigerated storage. The refrigerated container is also available as a high-cube refrigerated container. We also offer onsite electric refrigerated rental trailers, refrigerated storage trailers, and mobile refrigerated containers in North and Central Florida, California, Colorado, New York, and all other states. We are the number one service provider in the country.
During catastrophes, relief operations, and projects in Alabama, especially during humid weather, temporary refrigeration rental is essential. Here are some of the useful products we offer and cities where it is located in Alabama:
Emergency Temporary refrigeration trailer in Bridgeport and Bridgeport Connecticut
Portable refrigeration located in Connecticut
Freezer Containers for rent and leasing in the state of Connecticut 
Cooler Trailer Rentals in zip codes 06002, 06010 and 06001
Blast Freezers for lease and rental in the cities of Bridgeport, Bridgeport New Haven, Hartford, Waterbury, Norwalk, Danbury, New Britain, West Hartford, and Bristol
Temporary Refrigeration and Refrigeration Cooler Rental in Connecticut.
Refrigerated container rentals for emergencies are obtainable now in the cities of Bridgeport, Bridgeport, New Haven, Hartford, Waterbury, Norwalk, Danbury, New Britain, West Hartford and Bristol
All Ice Fox Equipment portable COOLBOX STRUCTURES ™ Pods and COOLBOX STRUCTURES ™ Modular Edition are made of the highest standards in the sanitary industry. Stainless-Steel Interior, Aluminum Diamond Plate, Aluminum Exterior, and Steel Frame. Our policy of using the highest quality materials in the industry is the key to your structure arriving safely. Our products are designed to have durable functionality and to be aesthetically pleasing for a long time. 
We rent the best-refrigerated trailers that can cool down to -20 degrees and up to 20 degrees. Most of our units are equipped with transformers that work with 220v and 460v. This is a great advantage for many customers who do not have access to specific voltages. We have a great team of agents ready to support you in the best possible way. We always strive to make sure our customers are satisfied and get all the units they need as quickly as possible. want to be.
Mobile Refrigeration Rental/Lease also has Prefabricated models that can be useful for your business or project. See the list below:
DISHWASHING
Mobile Dish Rooms
Modular Dish Rooms
TEMPORARY CONTROL
Modular Temporary Control Rooms
Mobile Temporary Control Rooms
PODS
Pod Construction
Refrigeration
Temperature Control
Mobile Kitchen
Dish Room
Prep Kitchen
MODULAR
Modular Structures Temporary
Modular Structures Permanent
Pod Construction
TRAILERS
Refrigeration
Temperature Control
Mobile Kitchen
Dish Room
Prep Kitchen
We additionally provide Refrigeration Trailers for Lease in one-of-a-kind sizes, have them in 20ft, 24ft, and 40ft, in addition to Refrigerated Trailers that run out of diesel, and are presented in different sizes. We provide Refrigeration Trailers for Lease, Temporary Refrigerated Containers for Rent USA, Mobile Refrigerated Containers for Rent USA, Mobile Refrigerated Container Leasing Companies in USA, Refrigerated Trailer Lease, Portable Refrigerated Trailer Rentals, Temporary Refrigerated Trailer Leasing, and greater in towns and states withinside the following:
Miami FL, Los Angeles CA, Orlando Fl, New York City NY, Boston, Detroit, San Diego, San Francisco, Austin TX, Albuquerque, Tucson, Colorado Springs, Raleigh, Omaha, Miami, Tulsa, Oakland, Cleveland, Minneapolis, Thousand Oaks, and manner greater places, name us proper now and discover approximately all of our offerings and the places wherein we provide our outstanding alternatives on one-of-a-kind devices like Thermo King Trailers for condominium and greater. When it involves huge Refrigerated Coolers, Refrigerated Containers, and Refrigerated Freezer Rentals, one of the maximum essential elements of the enterprise is maintaining your merchandise bloodless and that is the backside line.
We Offer Rental Services like:
Cooler Container Rentals in Bridgeport, CO
Walk-In Refrigeration Leasing in Bridgeport, CO
Refrigerated Container Leasing in New Haven,  CO
Portable Refrigeration Leasing Company in Hartford, CO
Emergency Walk-In Refrigeration Leasing in Waterbury, CO
Emergency Refrigerated Container Rental in Norwalk, CO and  around the United States
Mobile Refrigeration Rental/Lease may provide support services in addition to its primary goods, such as:
Ramp – Stairs
Plumbing Accessories
Portable Water
Permit Procurement
Generators
Security Cameras
Lighting
Barricades
Office Trailers
Onsite Installation
Refrigerated rental trailers and Thermo King rental trailers have also been rented to transport a variety of foodstuffs that need to be kept at specific temperatures for inefficient production, putting businesses in trouble with health authorities. I try not to. Commercial food that needs to be served quickly can also be frozen in refrigerated rental trailers and transported in portable refrigerated containers. All finished drug products must be transported from the R&D center using a mobile freezer rental unit located at Refrigerated Trailer Rentals in the United States and Canada. Thermo King trailers for leasing are always rented or leased by caterers, especially caterers for large outdoor events such as birthday parties, weddings, sporting events, carnivals, trade fairs, etc. . Portable refrigerated containers can be used to store beverages and beverages and these can be chilled instantly in a refrigerated rental trailer. Ren Rees refrigerated trailers are also useful when moving refrigerated warehouses or renovating supermarkets and grocery stores. The special design of our portable freezer rental unit ensures that no moisture or bacteria can get in and your food will be frozen quickly to prevent spoilage.
We are regulated and approved by the most stringent health regulations in the country to ensure the best service to all our customers. Refrigerated trailer rental/lease, refrigerated trailer rental, mobile refrigerated trailer leasing, and All units come in various sizes. We have 48ft, 40ft, 24, and 20ft refrigerated trailers. These are refrigerated trailers for rent and lay flat containers in the aforementioned 20ft, 24ft, and 40ft sizes.
Do not hesitate to reach us if you require further details on Refrigeration Trailer for Rent / Lease in the USA or if you are not sure of what trailer fits your requirement. We are glad to provide you with service.
Ice Fox Equipment can deliver its products and services, if not all, to most cities in Connecticut.

See list of cities we served in CT below:
Bridgeport, CT
Stamford, CT
New Haven, CT
Hartford, CT
Waterbury, CT
Norwalk, CT
Danbury, CT
New Britain, CT
Meriden, CT
Bristol, CT
West Haven, CT
Milford, CT
Middletown, CT
Shelton, CT
Norwich, CT
Torrington, CT
New London, CT
Ansonia, CT
Ice Fox Equipment Leasing & Rental
Top Delivery Service in Connecticut
Top Delivery Service in United States